In our inaugural post to guides of the provincial capitals of North Korea, we bring you Chongjin: the capital city of North Hamgyong province. Chongjin is North Korea's third largest city, with a population of around 620,000, and is the country's industrial heartland. The city features massive steel complexes, a port, a locomotive plant and various other industries such as fibre and rubber production. Being the centre of commerce in the northern part of Korea, the city is also home to a Chinese and Russian Consulate.
History
Chongjin was once, before the Japanese occupation, a humble fishing village, and rapidly developed during the 20s and 30s when the Japanese developed it into a major industrial hub due to its strategic significance. Even after the Japanese departed it remained a significant industrial zone for the DPRK, with its international port and six-mllion-tonne-capacity Kim Chaek Steelworks Factory ensuring its importance to the economy of the country.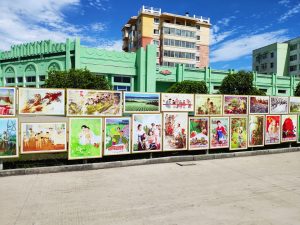 What to see
While still rarely visited by foreigners because of its remoteness, Chongjin is a city on the up and up with some of the most exciting sites in the DPRK and incredibly friendly and curious local people. Below are our top sites to see in the city:
Chongjin City Central Square – the heart of the city where all the action takes place. Here it is possible to visit the Statues of President Kim Il Sung and General Kim Jong Il. Also, a great place to see the recent construction boom happening in Chongjin.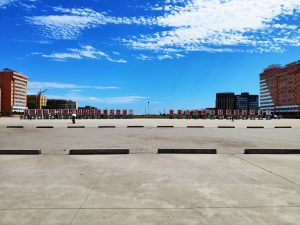 Steelworkers Kindergarten and Performance – one of the absolute highlights of Chongjin, here we get up close and personal with a local kindergarten and are treated to an exceptional performance by the amazingly talented students.
Chongjin Trolley Bus – Chongjin is the only city outside of Pyongyang with a working trolley bus system. Experience how the locals commute every day!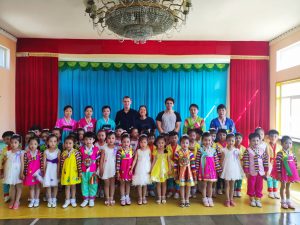 North Hamgyong Province Art Gallery – one of our favourite art galleries in the DPRK featuring the works of local artists. Works are on sale as well for a unique DPRK souvenir.
North Hamgyong Province library – a modern library located just outside the city's central square. Observe students taking part in after-school studies and have a look around on North Korea's intranet.
Soviet Martyr's Cemetery and Chongjin Port – fantastic views of the city and the best place to see a sunset in North Korea.
Chongjin Foreigners' Language School – practise English with the surprisingly talented students. YPT also ran the first Korean Language Exchange Program at this school in July of 2018!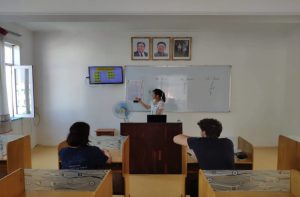 Kim Chaek Steelworkers complex – While unfortunately closed to tourists for the time being, this massive complex is one of North Korea's largest steel mills, built during the Japanese occupation. Impossible to miss and dominates Chongjin's skyline.
Provincial Revolutionary Museum – A three-storey revolutionary museum dedicated to the exploits of President Kim Il Sung, General Kim Jong Il and Mother Kim Jong Suk. Fascinating exhibitions, especially regarding the unique 'slogan trees' (pretty much exactly what it sounds like – trees with revolutionary slogans carved into them) of the DPRK.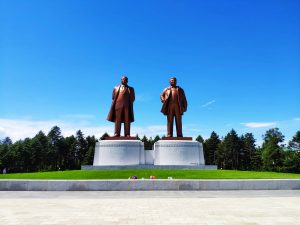 Accommodation
As of right now, accommodation options are limited to two different hotels, both with their own unique charm.
Chongjin Foreigners' Lodging – This quaint hotel located on the outskirts of town used to house foreign experts working at the nearby Kim Chaek Steelworks complex. Recently equipped with hot running water, this hotel also features all the amenities you would expect including a bar, billiards area, spa, massage facilities and a barber's shop.
Chongjin Harbour Hotel – located in the same building as the Chinese Consulate, this hotel is a little more centrally located in downtown Chongjin. Basic rooms but fantastic service.
Restaurants
Chongjin Seamen's Club – an absolute classic on the Chongjin dining scene. Initially built for foreign sailors visiting the city, this place is both popular with locals and tourists alike and features some of the best Pyongyang Cold Noodles outside of the titular city, along with a great bar.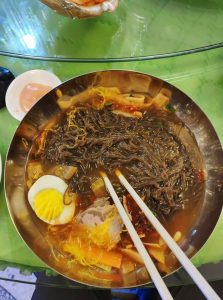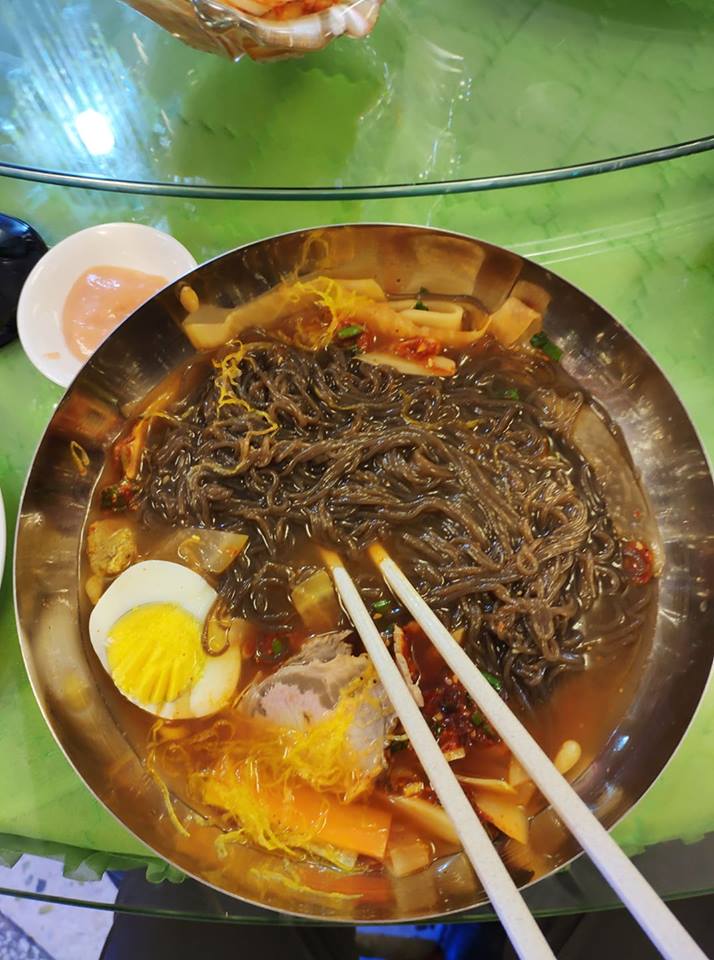 Namgang Restaurant – without a doubt one of the best restaurants in North Korea, this joint serves up some of the freshest seafood in the country and has one of the most spectacular Korean performances you will ever see. Also located next to the Namgang Spa Complex, which is the perfect place to relax after a long day of touring.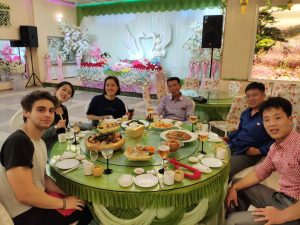 Taebong Restaurant – one of the newer restaurants opened to tourists in Chongjin, this hidden gem is located right in the heart of the city square. Incredibly popular with locals – make sure to try their jellyfish, which is one of the city's local delicacies.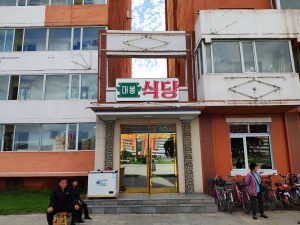 How to get there
Chongjin can be reached overland from China via the Tumen – Namyang border crossing first opened by Young Pioneer Tours in 2012, and by flight from Pyongyang to the nearby Orang airport. It is also possible to cross into North Hamgyong from Rason Special Economic Zone and drive directly to Chongjin City.
This year YPT has three tours that will take you to this incredibly unique city in North Korea.
All Koreas Part 2 – part two of our epic yearly All Koreas adventure. This tour will take you through the entirety of North Hamgyong province, including Chongjin, and then all the way down to Pyongyang. Combine this tour with "All Koreas Part 1: Borderlands Tour and All Koreas Part 3: South Korea Tour" for the adventure of a lifetime!
Grand National Day and Northeast Tour with Mass Games – take in the equivalent of North Korea's Independence Day and experience the domestic flight to Chongjin not once, but twice, with one of our favourite tours of the year. You can also see the world's largest mass gymnastics performance – the Mass Games – on this tour.
Real Deal Tour – the name of this tour says it all. This is the Real Deal: from Pyongyang to Chongjin during the DPRK's spectacularly beautiful autumn.
We are also able to, at any time, arrange independent travel through Chongjin and the surrounding region. Please get in contact with us for more information
About Post Author
.