Copycat architecture isn't something new. We have Paris in Las Vegas, the Statue of Liberty in Tokyo and Athens' Acropolis in Nashville. But China have taken it to the next level! China is well known for its sprawling metropolises and super futuristic architecture, but did you know they also have a whole host of fake copycat replicas of famous towns and cities from around the world? Here's a list of some of our favourites fake cities in China!
Hallstatt, Huizhou
Sometimes referred to as the pearl of Austria, Hallstatt is one of the most picturesque and famous towns in Austria. A UNESCO World Heritage site, Hallstatt sits on the banks of beautiful Lake Hallstatt and is around 300km west of Vienna. China decided they wanted a piece, so built a clone of the town in Huizhou. Built in 2011 at a cost of around $950 million. The project was funded by a Chinese mining tycoon. The city contains a replica of the famous church, fountain and various other objects from the original Hallstatt town centre.
Florentia Village, Tianjin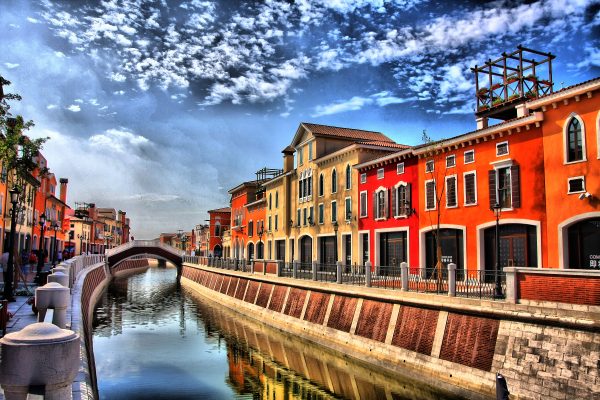 Not quite a full city, Florentia Village in Tianjin is China's first high-end outlet store mall that's designed in a quintessential Italian style. Boasting nearly 200 of the world's most famous luxury Italian brands, the space is huge and covers nearly 200,000 square meters. The village is split into four different sections; domestic luxury products; international luxury brands; sporting goods; leisure products. The design of the village is based on what a traditional Italian town would look like, with the main inspiration coming from Venice and Florence. The village is only 20 minutes from Beijing and around 10 minutes from Tianjin via the Jingjin High Speed Railway.
Paris, Zhejiang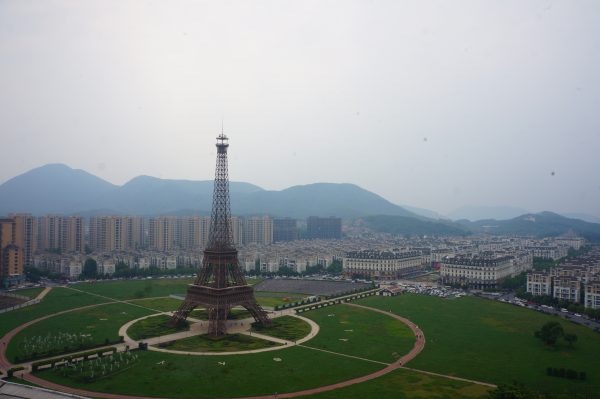 As previously mentioned, Paris and its landmarks have a few copycats around the world. The most famous is the Eiffel Tower clone in Las Vegas, and the Arc de Triomphe in the centre of Pyongyang. China decided to go one step further and in 2007 began construction to build an entire gated community in the style of the French capital in the suburbs of Hangzhou. Tianducheng, or Sky City as it's known is entirely built inspired by Parisian style architecture and features all the hallmarks you'd expect from Paris including fountains, their own Arc de Triomphe, Champs Elysées and of course a 354 foot replica of the Eiffel Tower.
Venice, Dalian
Venice needs no introduction. It's one of the most visited tourist destinations in the world and it's not hard to see why. Hundreds of canals, romantic gondola rides and exquisite cuisine sees millions flock there annually. However, it can take over 12 hours to get there from Beijing, so China just built their own in the northern city of Dalian, which is only two hours away from Dandong (the city that borders North Korea). The project began back in 2011, when a group of French architects were given an insane budget of US $725 Million to build the copycat city. Four kilometres of canals were hand dug and constructed in the Venetian-style, and they pass through more than 200 Venetian style bridges and buildings.
Huaxi Village, Jiangyin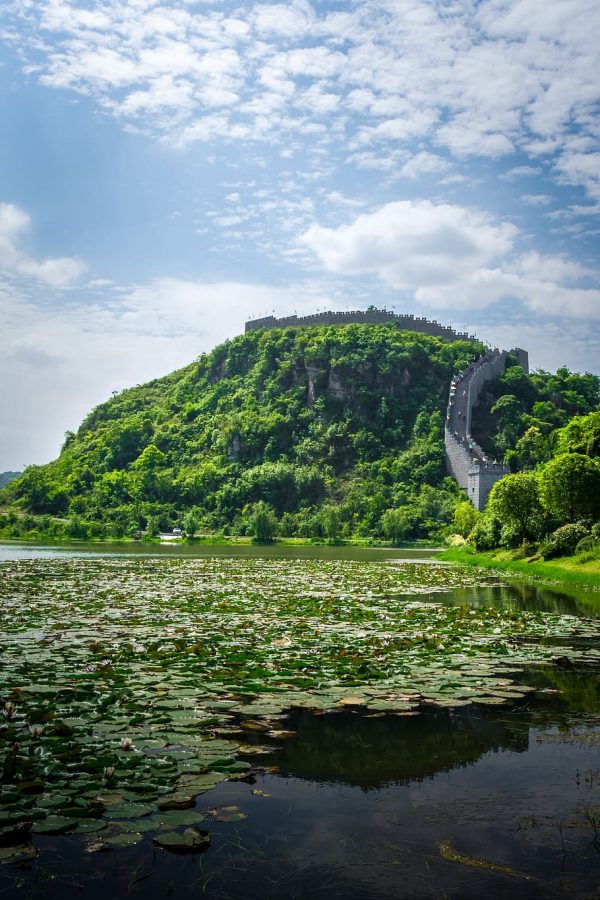 Huaxi Village is located in the city of Jiangyin, around a two-hour drive from Shanghai and claims to be the richest village in China. It's thought the 2000 residents of the village have a wealth of at least $150,000, but there are also plenty of millionaires living in the area. Rather than basing the design of the village on a famous foreign location, curiously the village is filled with copies of iconic buildings and monuments from around the world, including some of China's own famous landmarks. To name a few, Huaxai Village has a copy of Tiananmen square in Beijing, replicas of the US Capitol Hill and Sydney Opera House and even a 2.5-mile-long replica of the Great Wall of China.
Thames Town, Shanghai
Named after the River Thames in London, Thames Town is a newly built town around 30 kilometres from central Shanghai. The Town was built in 2006 at a cost of over $500 million and was designed for a population of 10,000 residents. The architecture is designed in a classic British market town style. There are cobbled streets, Victorian and Tudor terraces, corner shops and of course the world-famous red telephone boxes. Some of the architecture has been directly copied from buildings found in England, including the Christ Church in Bristol, a mock-Tudor pub, a fish and chip shop from Dorset and even a replica of Chester's High Cross.
Jackson Hole, Hebei Province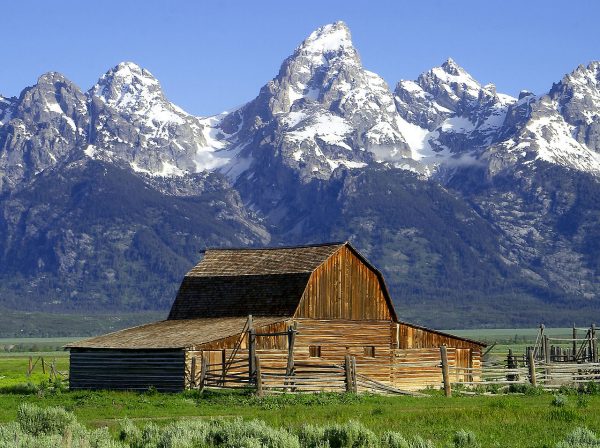 A place a little less famous than the others, but still a fascinating copycat is Jackson Hole. The original Jackson Hole is located in the US state of Wyoming, and neighbours the famous Yellowstone National Park. The region is a very popular skiing destination in the US and is home to 3 ski resorts. However, for some reason the Chinese decided they wanted a town that mimics this Western American town, so they hired a Portland based architect to recreate the resort town in China. The copycat resort is wedged between the Taihang and Yan mountain ranges and is around an hour north on the train from central Beijing. The resort includes all the classic Western American style buildings like log cabins, ranches, pine trees and even fake snow!
We run plenty of interesting tours in China annually. Join us on our ghost city tour to Kangbashi! You can secure YOUR place now with no deposit, or you can take advantage of our Young Pioneer Tours Membership Program from as little as €60.
About Post Author
.