If you're planning a trip to Cambodia, or better still moving to the Kingdom then there are a lot of websites that will make your life a damned sight easier. Therefore we present the Best Cambodian Websites for 2023. 
Making this least was no mean feat and there are obviously a few that nearly made the list and others we felt were not worthy. Please do though get in touch if you feel we missed what you feel is one of the best Cambodian websites, unless of course you work for Khmer Times…
Best Cambodian apps for 2023
Apps and websites are often one and the same, so the following are either dual app/websites or simply apps. They are though in our mind the best Cambodian apps for 2023 in our humble opinion.
Best Cambodian Taxi apps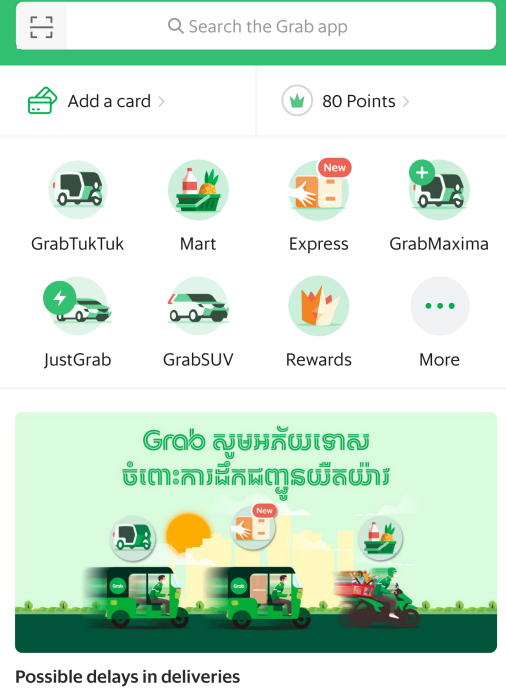 There's actually a whole heap of Taxi Apps in Cambodia, but there are only two of importance. If you are in Phnom Penh, or Sihanoukville then it is GrabTaxi, but if you out in the boonies then you will need to use. PassApp. In Phnom Penh and Siem Reap there is also Tada, but it is not as useful as the other two. There is no Uber in Cambodia.
Grab can be linked to your local, or foreign card, while PassApp relies almost exclusively on cash. If you are out in the countryside neither will work and you will need cash.
To read about the best Taxi apps click here.
Best food delivery apps in Cambodia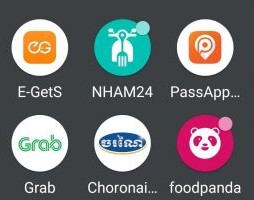 I can't remember if I have written this one up, or not yet, but another example where there are a ton of different options, but only two real players namely Food Panda and Nhum24.
For vendors Food Panda is probably better, while for the consumer Nham24 tends to be that bit cheaper, generally anyway. At the end of the day, follow the ones offering the best deals. Phnom Penh also offers far more variety than there is in other cities.
Best Payment app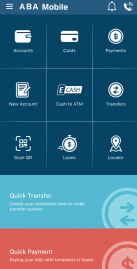 This will depend hugely on if you have a business, or a work visa, which we will cover in the next link, but generally speaking Wing if you don't have a visa, or ABA if you do have one.
To read about banking in Cambodia on a tourist visa click here
Best Cambodian Websites for 2023
So, with food and transport dealt with we can move on to more web based platforms, some f which have apps, others do not, but all are relevant, or at least a little bit useful.
Best News Websites in Cambodia
There are quite literally thousands of Cambodian news websites, with the best ones often listed by site hits, or volume. But, of course quantity does not always mean quality.
We have therefore put together our top Cambodian news websites, both for quality, different areas of expertise and in the interests of our readers at least that these are Cambodian news websites in English.
To read about YPT sponsoring Next Step FC click here.
Best News Website in Cambodia – Phnom Penh Post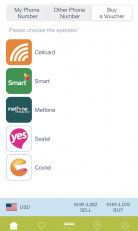 For this one some might say the Khmer Times, but on our minds at least the Post are more nuanced and actually link to external sources. Having worked at KT I feel I have the experience to be able to make this call.
While all main newspapers have their own business section Cambodia Investment Review are the only publication that is quite literally devoted to business. Yes I have written for them, but there really is no bias here….
Best sports news website in Cambodia – BPVE
One of the newest publications in Cambodia, BPVE will eventually cover the news in general, but as of now are concentrating on sports within Cambodia. Particularly focused on the Cambodian football scene. Again much more thorough than mere sports sections of other websites.
Another top choice, particularly for archived sports stuff is Cambodia Sports Review, as well as the Facebook page Kingdom of Football.
Best Cambodian Lifestyle News Website – Khmer Nights
Currently not as active as before, but Khmer Nights were the lifestyle magazine within Cambodia. Still have a treasure trove of content and publish stuff add hoc nowadays.
Best business consultancy website in Cambodia
With regards to the business theme, there are a few decent options, such as B2b-Cambodia and a few others. Why have we included this as a website thing? Basically it is really easy to open a company in Cambodia, easier than anywhere else in the region, so if you are looking to do business Cambodia truly is a great place.
For this we recommend Aquarii Business Development who as well as offering a number of business consultancy services, also have an online classified and businesses for sale section.
You can check out their website here.
Best travel planning website for Cambodia
Not an actual Cambodian website, but one we simply love regardless. Rome2Rio is a site that allows you to put in two destinations than gives you the options of the different ways to get from one to the other. As in from Rome to Rio for example. I recently used this to get myself from Bangkok to Cambodia and it worked a treat!
To read about getting from Bangkok to Poipet click click here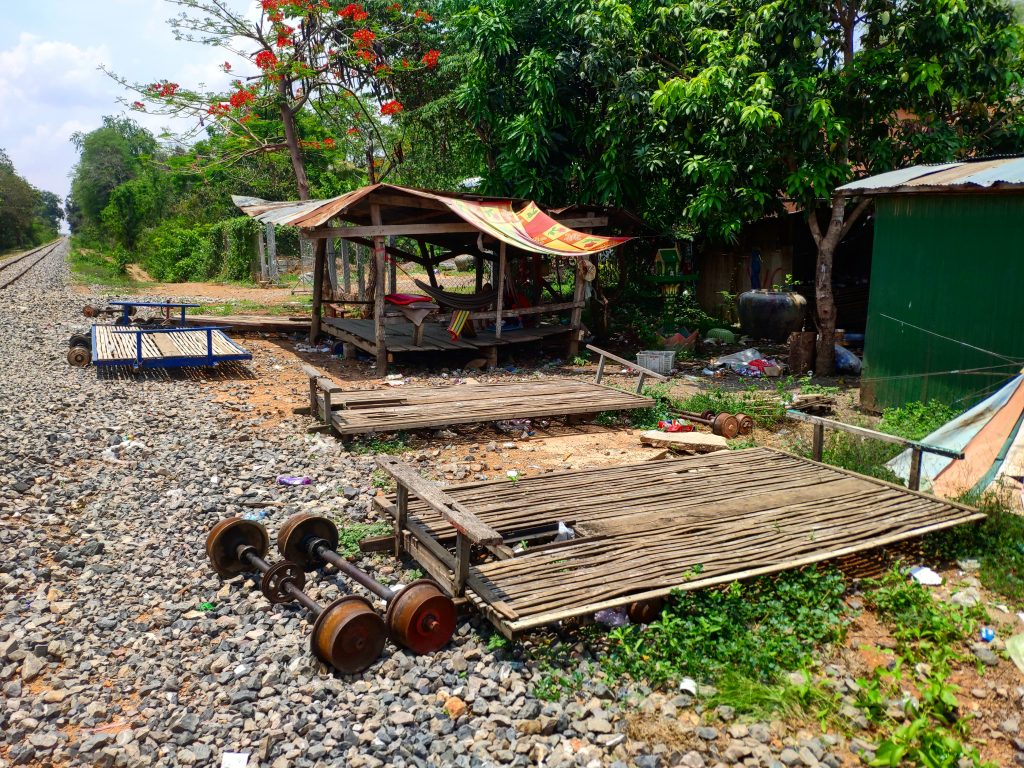 Best Cambodian Travel website
And last, but indeed by no means least we finish with good old YPT. Young Pioneer Tours are now experts at group and independent tours to Cambodia!
You can read about our independent tours here
And that sums up our best Cambodian websites for 2022, did we miss any out?
About Post Author
.