At YPT we love taking an epic train journey and taking the train from Thailand to Cambodia is very much is very much on this list. How though does one go about doing this? Here is the YPT guide on how to take the train from Thailand to Cambodia.
To read about our top Epic Train Journeys click here.
Taking the train from Thailand to Cambodia – the easy route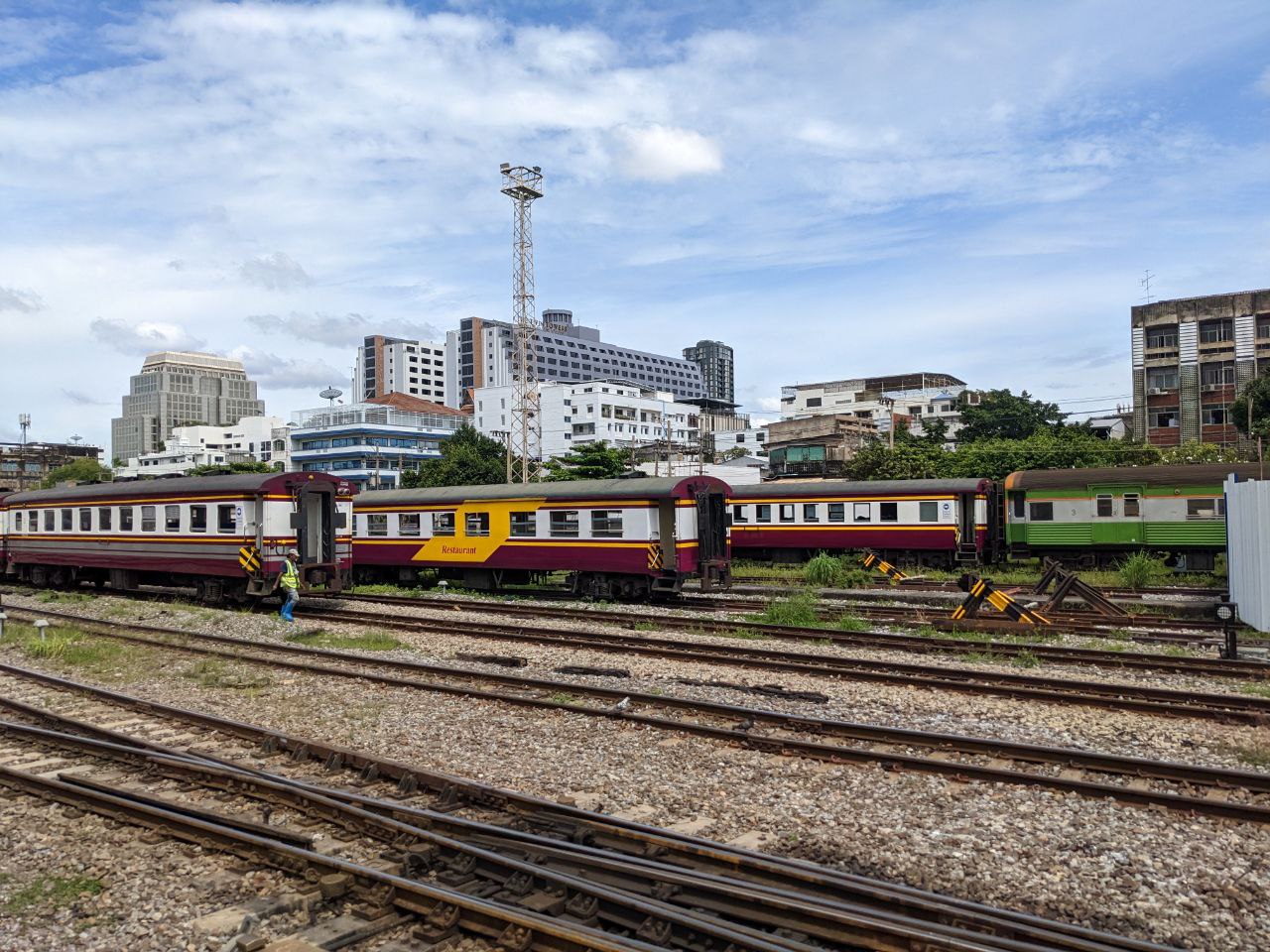 When we say taking the train from Thailand to Cambodia by the easy route we mean taking the train from Bangkok to Bang Klong Luk on the border with Cambodia and the city of Poipet.
To do this is not only really simple, BUT really cheap if you do not use an agent, with even agents telling you the same. Simply go to the main train station in Bangkok, namely Hua Lampong and buy your ticket for 49 Baht, or like $1.25. There is only 3rd class here, but that price for a 5 hour journey you cannot argue.
Note when buying train tickets from Bangkok to Poipet you can only buy them on the day of departure and departures are at around 5.55 am, 11.15 am and 13.05. Technically the train takes 5 hours and 30 minutes, but this is very much subject to change.
What is it like to ride a 3rd class train in Thailand?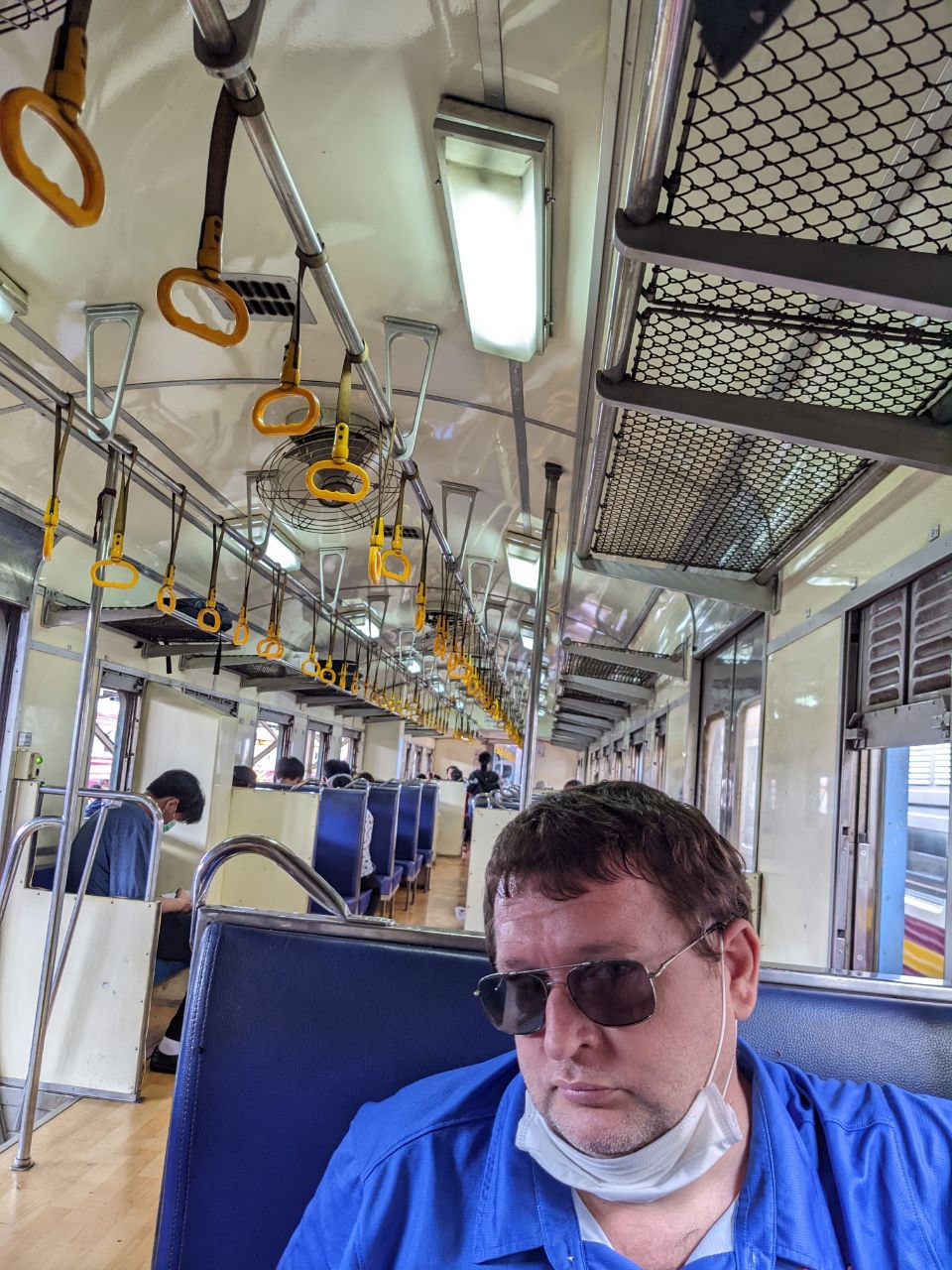 When you travel around other parts of Thailand there are different trains and indeed different classes. This is not the case on this route, so buckle in for the ride. And by that we mean that this is very much not tourist train, but one designed for locals. Expect it to be very busy and to guard your chair literally with your life.
It is though an old school train, which certainly has its charm. You can keep the windows open, lean out of them and even sit in the private conductor cabins and smoke, if that is your thing.
You will also not go wanting for food an drinks with Thai hawkers bringing around rice dishes and drinks, although fine-dining, or even up to Thai street food standards it is not.
What you do get though is truly old school train journey through sublime Thai countryside.
What to do when you arrive in Aranyaprathet province?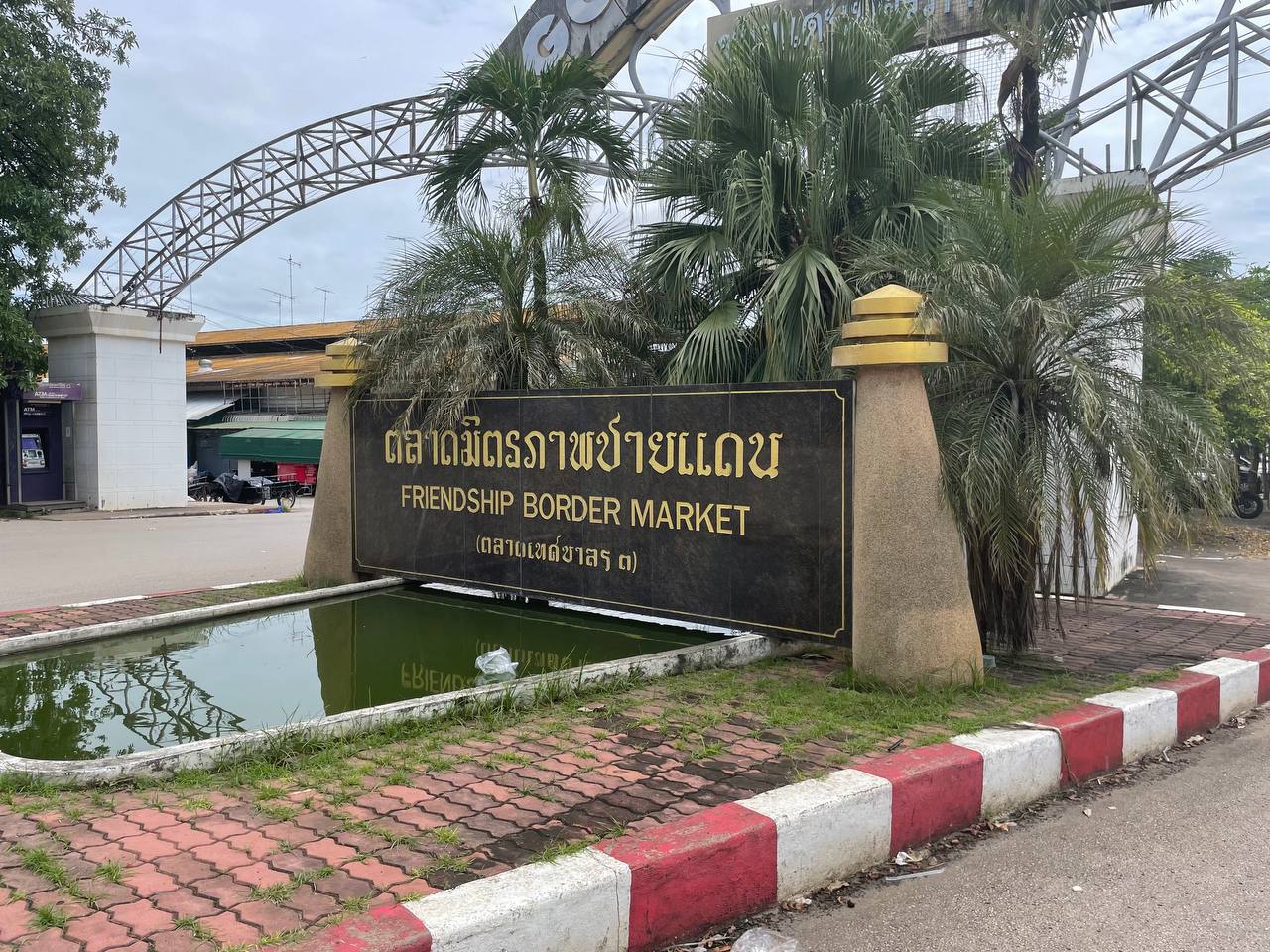 Aranyaprathet is both the city and the province, with it being the second to last stop before the terminal at the Ban Klong Luk – Poipet border. If you are planning to stay the night then get off at the former, if you want to directly cross the border do the later. There is technically a Border Hotel at Ban Klong Luk, but it appears to be in a constant state of sold out.
Aranyaprathet Town itself has a good few hotel and dining options, but for some adventure head to the Border Motel, which as you might have guessed is near the border…..
Rooms here are less than 10 dollars a night, they have a pool and you will find simply amazing street food – note the squid picture. There are also an abundance of 7-Eleven's here, which it is worth noting are cheaper than in Cambodia.
To read about 7-Eleven Cambodia click here.
And last, but not least you have the border itself. Should you need a visa that can be purchased here, otherwise you just breeze through.
To read about Ban Klong Luk – Poipet Border click here.
Can you take the train from Bangkok to Phnom Penh
This was technically possible from 2019, but was stopped due to Covid. Hopefully it will return, but alas not for now. One day though this could be part of much larger China to Singapore route.
If though you are really into trains then you can actually plan your trip around the once a week train from Poipet to Phnom Penh, which is nowhere near as cheap and takes 10 whopping hours.
How does it rank in the worlds epic train journeys?
Taking the train from Thailand to Cambodia might not be epic in the traditional sense of the word, but in our mind at least it is not only a great excuse for some people watching, but a very viable alternative to merely taking the bus!
And that is how you take the train from Thailand to Cambodia! If you want to see both countries, as well as Vietnam with YPT then join our Southeast Asian Adventure. 
About Post Author
.