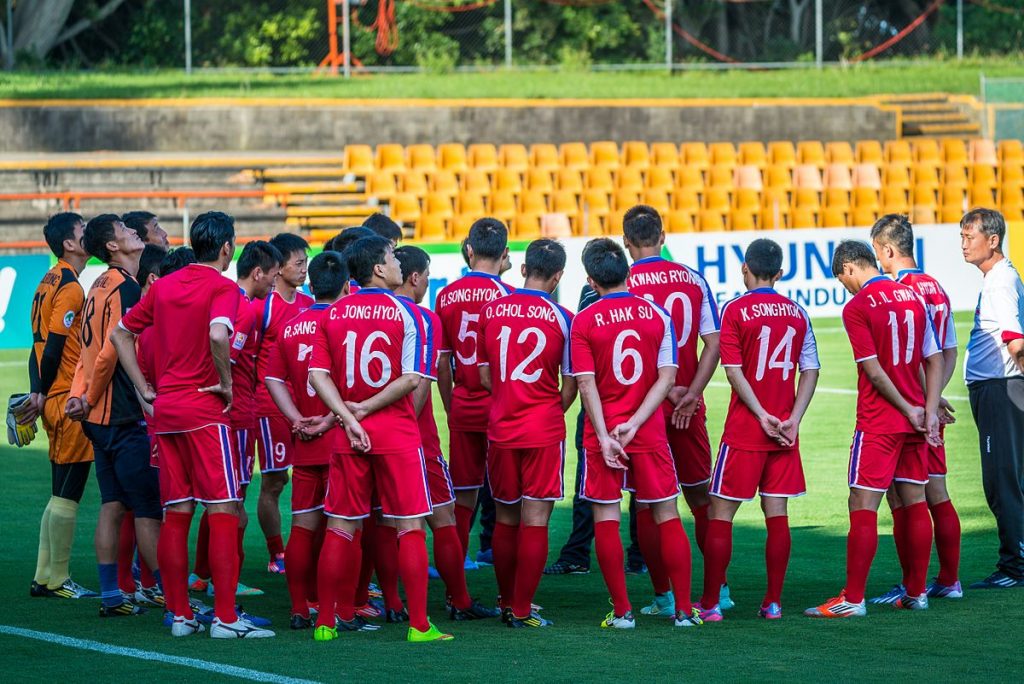 The draw for the Asian section of the Qatar2022 World Cup took place in Kuala Lumpur today. Some big matches were picked out, with Iran facing Iraq in Group C, but undoubtedly the biggest is in Group H where North Korea and South Korea will face each other both home and away in a bid to reach Qatar for the World Cup Finals.
North Korea and South Korea have faced each other 15 times in total, with the DPRK winning one match and drawing seven, and being on the losing side another seven times. Depending on the political climate on the peninsula, the matches are sometimes played outside of Korea, usually in China as a neutral venue. The one previous time they played in Pyongyang, in 1990, the DPRK was victorious.
The other teams drawn in the group are Lebanon, Turkmenistan and Sri Lanka. The top team will progress to Round 3 of the World Cup Qualifiers along with the best 4 of 8 runners up.
Football in North Korea remains one of the most popular sports and experiencing a match at the Kim Il Sung Stadium or May Day Stadium is unlike any other you'll see around the world. There's a domestic league with a number of teams, including April 25th AFC, the most successful team in the DPRK. Their most famous player, Jong Tae Se, plays in the Japanese J1 League captaining Shimuzu S-Pulse.
Internationally, the DPRK will be aiming to qualify for its first World Cup since 2010, and while South Korea has been one of the dominant forces in Asia for decades now, their poor World Cup performance in 2018, beating the reigning world champions Germany notwithstanding, and early elimination from the Asia Cup in January 2019, might give the DPRK a glimmer of hope. In the current climate it is possible they will play their matches in Pyongyang and Seoul, or if they play at a neutral venue in China expect YPT to be there.
We will also be heading to Pyongyang on our Football and Microbreweries tour to take in the last World Cup qualifier in the group, where the DPRK will take on Turkmenistan.
About Post Author
.