What's it like to watch football in the Philippines? Despite my many years of living on off in the country, I had never gotten around to watching a match here.
This would change though when a former manager in Cambodia moved to the Philippines to manage champions Kaya FC, I was invited along and thought "why not".
You can read my interview with Colum Curtis here.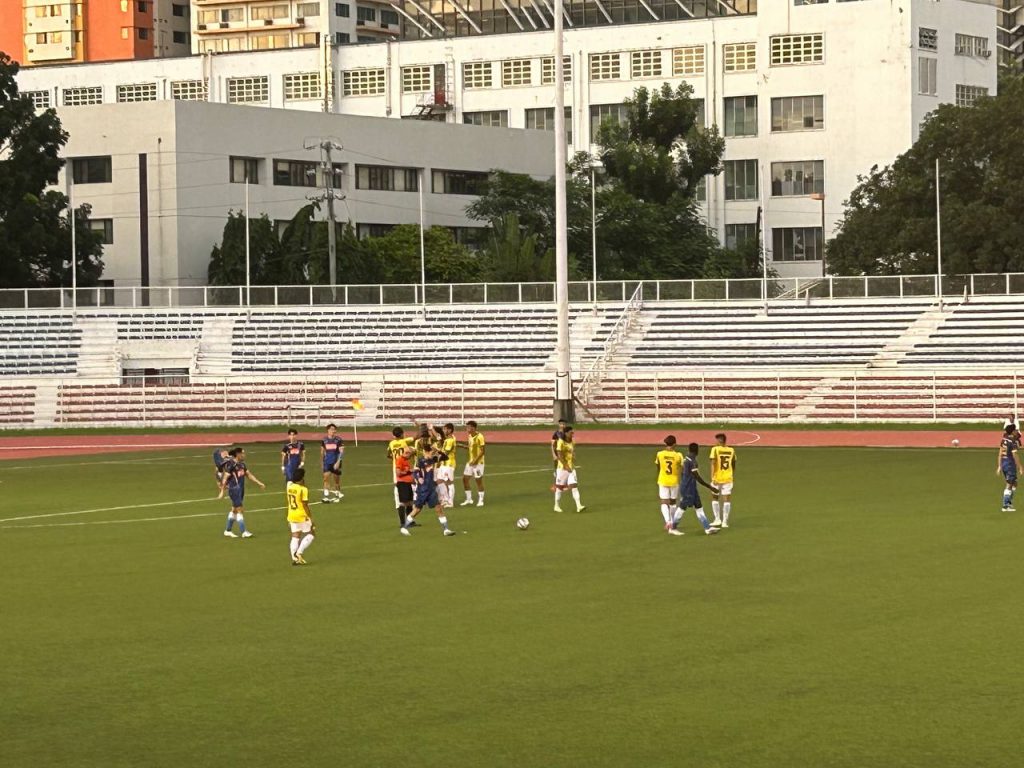 Football in the Philippines
Being a former Spanish colony you'd have hoped they would have gone down the route of Argentina and been world beaters at football, but fun fact, no. Sadly the Americans were also here meaning that despite their short stature the Philippines quite like basketball.
Over the last 30 years there have been tries at forming a national league, most of which have failed, but there is some semblance of a stable competition now.
The two main ones being the Philippines Football League (PFL), which was founded in 2017 and the Copa Paulino Alcántara, the national knockout competition. Said cup was is named after Paulino Alcántara who played for Barcelona well over 100 years ago……
Both of these trophies offer a route to the AFC Champions League, although Filipino sides tend to not do all that great in it.
You can read about Paulino Alcántara here.
My experience watching football in the Philippines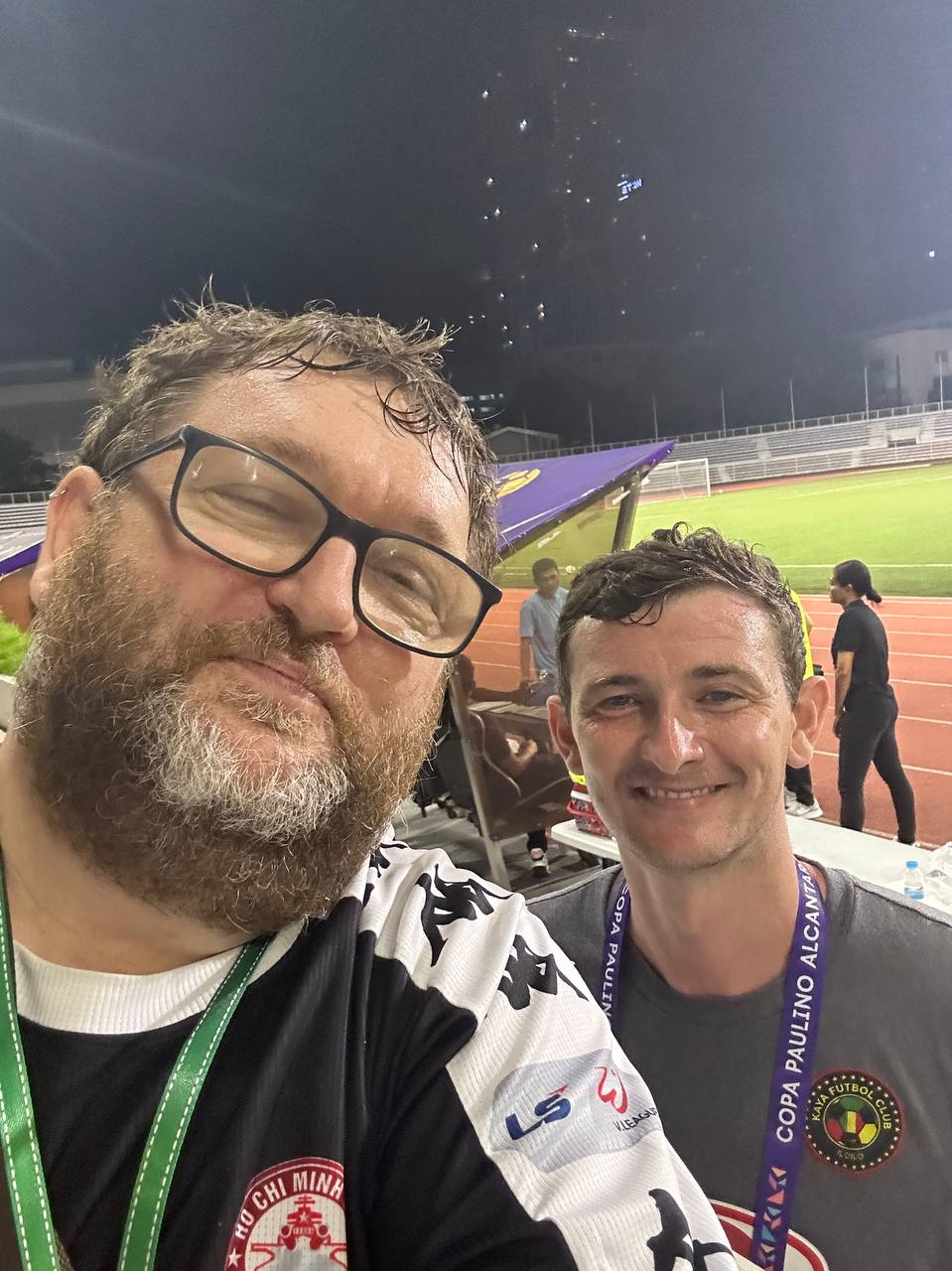 Again what led me to watching football in the Philippines was that I already not only watch football in Cambodia, but am also involved in it, namely at BPVE, as well as part of the Angkor City Football Club project.
And it just so hoped that fate intervened to mean I could watch this opening match for Colum in the Philippines.
Will I get to see some Rugby League in Papua New Guinea? Well that is certainly the plan.
The football stadiums of the Philippines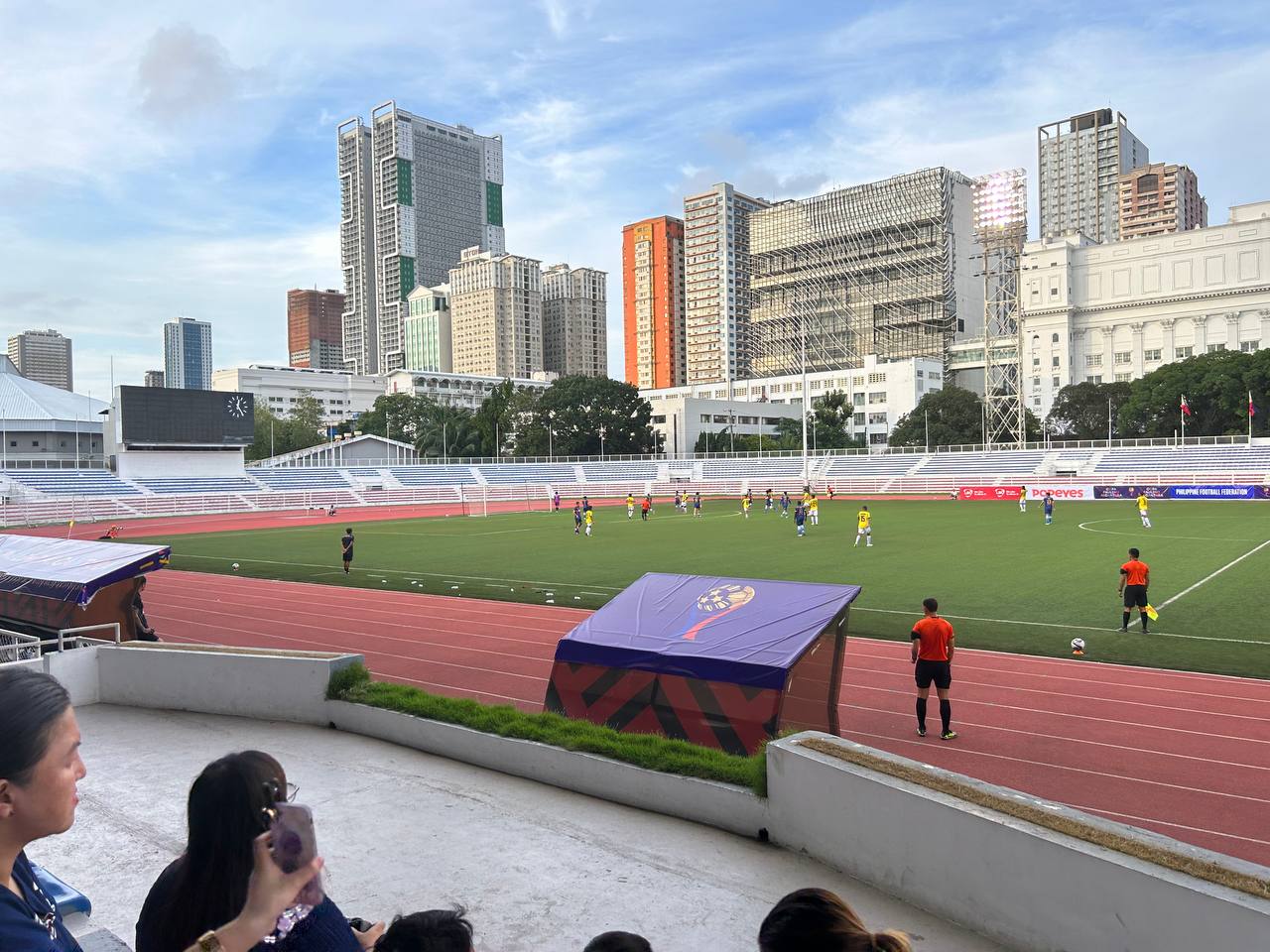 Alas I got to see but one stadium, namely the Rizal Memorial Stadium, but I have to say it was pretty impressive. Alas though whilst it could have fir 30k plus sin there only one part of the stadium was opened and there were less than a thousand people, despite it being a triple-header of matches.
Still the atmosphere was good and it was a truly mixed crowd. Alas said mixed crowd meant a lot of screaming, something I am slightly less used to.
And both clubs also had their own versions of ultras, such as we see at football in Cambodia, although perhaps not as "ultra".
You can read about football in Cambodia here
What is it like to watch football in the Philippines – Standard of play
I was watching one early round match in the PFL cup between the league champions and a former champion that is no longer in the top flight. Therefore I have to say that I cannot yet fully judge what it is like to watch football in the Philippines fully.
This match though proved that there is a great divide between the top and the bottom, as the 7-0 victory for Kaya FC clearly proved. I would seriously be interested to see a more closely matched league game within the country.
And of course I would love to see Kaya FC as they aneter the AFC Champions League this season. As for which is better, watching football in the Philippines, or watching football in Cambodia, I would veer slightly to the later, but will also reserve judgment until I have seen more.
Could you watch football in the Philippines during one of our tours? Well it is certainly something we could plan for an independent tours to the country.
About Post Author
.