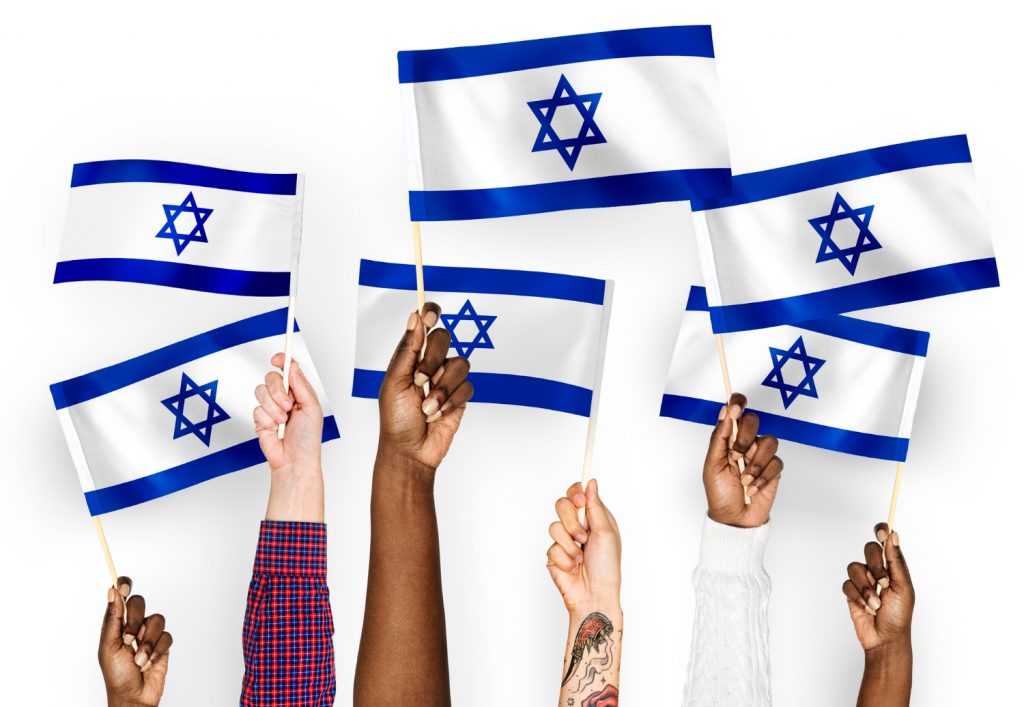 If you're thinking of making a trip to the Middle East, it can be bewildering knowing where to begin. Many of the countries in this region are set up for tourism – Egypt, Israel, Jordan, the UAE, and even Bahrain have plenty to do and see so you're spoilt for choice, whether you're looking for archaeological sites, desert treks, pristine beaches or culinary delights.
But one part of this area of the world isn't overrun with tourists yet and is easier than you'd think to visit. It's the West Bank – a stretch of land that's east of Jerusalem, west of the Jordan River, and controlled partly by Israel and partly by the Palestinian Authority. And whilst some people are put off traveling here because of safety concerns, the fact is that many parts of the West Bank are not just safe but full of locals ready to welcome you with open arms. In other words, when thinking about tours in Israel, you should definitely keep the west bank in mind: it's a relatively simple journey by land, either from Tel Aviv or Amman to a host of fascinating sites.
Bethlehem
It's common to begin at the Church of the Holy Nativity – Built by Emperor Constantine in 4 CE over a grotto where, according to Christian tradition, a heavily pregnant Mary and Joseph took shelter in a stable. One of the oldest working churches in the world, the Church of the Holy Nativity has wall mosaics dating back to the 12th century and walks down two flights of stairs to see a fourteen-point silver star – it marks the exact spot where Jesus was born. Afterwards, you can walk around Manger Square and perhaps visit the Milk Grotto,
Mar Saba Monastery – just 15 km from Bethlehem lies Mar Saba, a Greek Orthodox monastery overlooking the Kidron Valley and dating back to the 5th century. To this day, many of its traditions are maintained (women are forbidden to walk beyond the main entrance!) but its small windows and thick walls remind one of a fortress and the view it offers is astonishing. It's not easily reached (the road there is steep) so it's best reached with a taxi from Bethelehm or as part of a tour.
If you're curious about the British and the period of time they ruled this area (the Mandate ran from 1917-1948) then make a point of popping in to the Walled-Off Hotel, designed by none other than the anonymous artists Banksy. Bedrooms are themed, and often home to works of art, but you don't need to be an overnight guest to enjoy their afternoon tea there (or a cocktail in the piano bar). The small museum tells the story of the infamous Wall outside, deliberately affording visitors 'the worst view in the world'
And if you want to support a worthy cause, close to the Church of the Nativity, down a backstreet, is the impressive Bethlehem Women's Union, established to help women in the area financially with a wonderful embroidery project. In fact, many of the women who work here are actually paying for their studies with their marvellous work. decorating fabrics with distinct patterns and colours from their own villages. A great way to understand the heritage of this area, and upstairs there's a gift store, giving you the chance to pick up some souvenirs, in the form of cushion covers, bags and scarves.
Jericho 
Jericho lies close to the Dead Sea and, at 258 metres below sea level, has the honour of being the lowest point on earth. Perhaps its most important site is the Jericho Tel, the most prominent historical site in the area, and home to Old City, where, as the Hebrew Bible tells it, Joshua fought his famous battle and the city walls fell down.
Nearby is another famous Biblical site – the Mount of Temptation, the spot at which Christ was tempted by the Devil whilst fasting for 40 days. You can hike up to the top (it's rather steep) which will take about half an hour., or take the Jericho cable car which affords you wonderful views, takes five minutes and is kind on your legs!
And for anyone interested in early Islamic archaeology, a visit to Hisham's Palace is a must. Named after Hisham Bin Adbil Malik, an Islamic Caliph from the Umayyad dynasty (dating back 1,300 years) it was destroyed by an earthquake in 1747 but is exceptionally-well preserved, with mosaic floors, decorative arts, stone reliefs and carved stucco.
The Judean Desert
Just outside Jerusalem is a stream that runs all the way down to Jericho – and if you're a nature enthusiast then you really need to see Wadi Qelt, A wadi, in Arabic, is a dry river bed (expect in the rainy season) and this is one of the West Bank's most lovely and picturesque hiking trails.
You can also combine it with a visit to the extraordinary St. George's Monastery. Carved into a cliff on the north-western side of a canyon, this Greek Monastery was established in the fifth century and as you walk towards it (or take a donkey ride), the sheer beauty of its exterior will take your breath away.
Built on three levels, it has two churches within the complex, both full of icons and mosaics, not to mention doors that are over 800 years old. Follow the stairs down to the Cave of Elijah – a tunnel that once acted as an escape route – or stand on the balcony in the inner courtyard and look down on Roman aqueducts, the other side of the valley. The monks are friendly and welcoming, and it really is a spectacular site.
And for any Christian, Qasr al Yehud is also a must-visit on a trip in this area. Located on the banks of the River Jordan, it's the place where John the Baptist is believed to have baptised Jesus and, today, groups of pilgrims from around the world journey here to be immersed in the waters. Nearby are the ruins of several churches that were built as far back as the Byzantine era, which are also worth exploring.
Finally, it's worth remembering that whilst there might be an occasional delay at a checkpoint, visiting the West Bank is usually very safe. However, because some people are a little nervous, and also because public transport isn't widespread, one of the best ways to travel there is with an organized tour. Local guides aren't just knowledgeable and fluent in Arabic, but they're there to deal with any problems that do arise, leaving you free to learn more about the local culture and the history of the area and have a journey you'll never forget.
About Post Author
.