With excitement over the imminent opening of China, Hong Kong which is already "open" has been ignored. So, should you visit Hong Kong in 2023?
To read about China reopening click here.
When did Hong Kong close?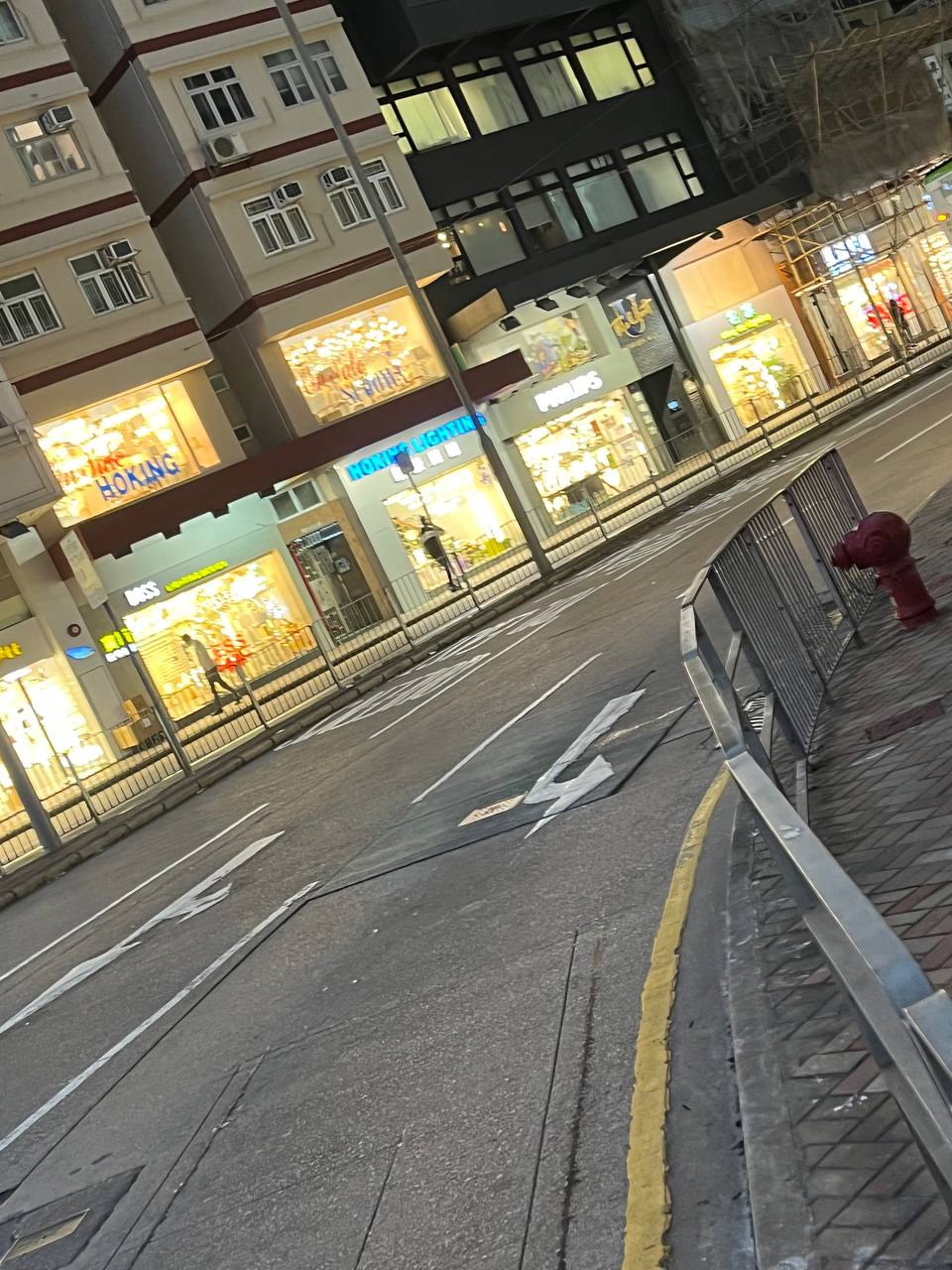 Hong Kong closed its border in February of 2020, literally announcing that it would shut the border with China at midnight of that day. I know this as I was in Shenzhen at the time and crossed the border at around 23.40.
For some context to this, it happened because the Hong Kong population demanded it and was long before countries started to close their borders. So, when questions of how autonomous Hong Kong is come up, keep this in mind.
Hong Kong during Covid-19
Hong Kong in early 2020 was a strange place. Protests had swept through the country/Special Autonomous Region, which had already driven tourists away, with the only plus point being cheap hotels.
Therefore when Covid-19 first started to kick off it barely changed how things were in Hong Kong, with it already being a ghost town. Strangely Coronavirus at this time was also very much seen as a China disease, with most people not wearing masks, and the nightlife of Wan Chai and the like very much uninterrupted.
This would change much in-line with the rest of the world as the international borders were closed and the nation went through lockdowns, death and theoretically at least vaccinations.
In actuality Hong Kong was not only slow to vaccinate, despite being supplied by both China and the west with vaccines, but was extremely slow to reopen, despite how much of the economy is related to tourism.
Hong Kong slowly reopens to tourism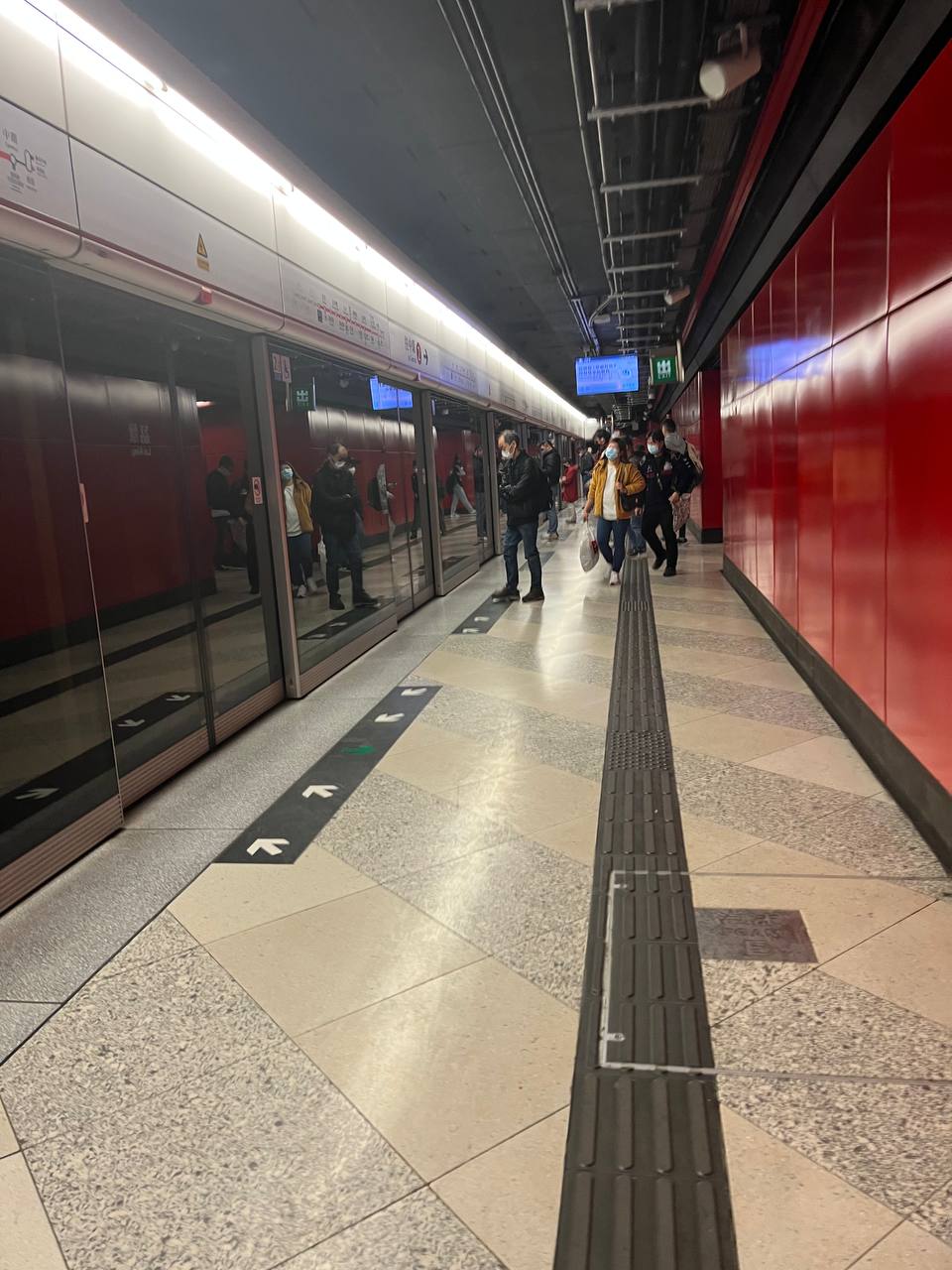 Hong Kong slowly started to reopen to tourism in May of 2022, with a sliding scale of quarantine levels, which eventually could be done at home. The rules though were not only regularly changed, but remained confusing to many. This was in contrast to places like Cambodia and Thailand who simply threw open their doors, and more in-line with mainland China and Taiwan, all of whom independently acted with much more caution.
To read about Cambodia opening to tourism click here
As things currently stand all you need to visit the SAR/Country/Colony are proof of vaccination, without any need to be tested, although you may be asked to do a random test at the airport, after which no one is quite sure would happen should you end up positive.
Hong Kong in 2023 – what is the attitude to Covid-19?
The current attitude to Covid-19 can be summarised by how people act at the airport. As I had flown in from Saigon I did not have a mask, which meant a member of staff literally running up to me like I had the plague and shoving a mask at me.
On leaving the airport I was greeted by more "mask security", as well as to being told not so politely that the previous smoking area was now gone and you cannot smoke anywhere at Hong Kong International Airport. No one at this point had been particularly polite.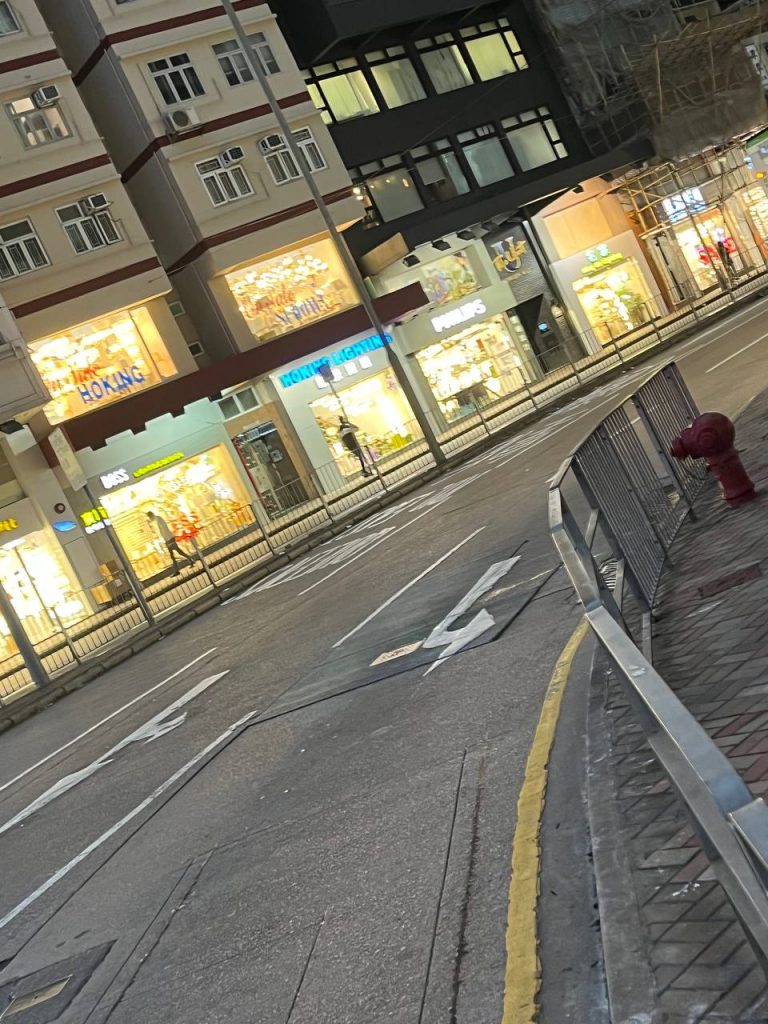 On arrival at the hotel I was chastised because my mask was not on properly and then told I would have to sign a sheet that said I would be fined 500 HKD ($70) if I tested positive for Covid-19. To avoid any risk, I probably won't take a test, particularly as I have no fewer than five shots of various vaccines.
Unlike other places, Covid-19 still dominates the news, as well as the overall narrative, with public service broadcasts telling the elderly to get vaccinated. Hong Kong has struggled to get its older population to take the vaccine, again something that has nothing to do with the policies of mainland China.
China and Hong Kong reopen border 8 January 2023
Not sure whether to feel "lucky" or not, but I was literally there when the border was closed, as well as when it reopened. In total two border posts and one ferry crossing have been opened, but there is a quota of around 50,000 per day and it is not for everyone.
While the border is open, it is really only for citizens and residents and at a limited number of crossings and with a quota. The Hong Kong – China border is unlikely to be welcoming hordes of tourists for the foreseeable future.
Hong Kong in 2023 – Nightlife and Entertainment
When it comes to if you should visit Hong Kong in 2023, we should look at what there is to see and do in the city state. And not to be too fine a point on it, but things have changed and they have changed a lot. Wan Chai is now a shell of its former self, with most bars remaining empty as landlords refuse to lower rents, still awaiting that big score that returning foreigners would bring.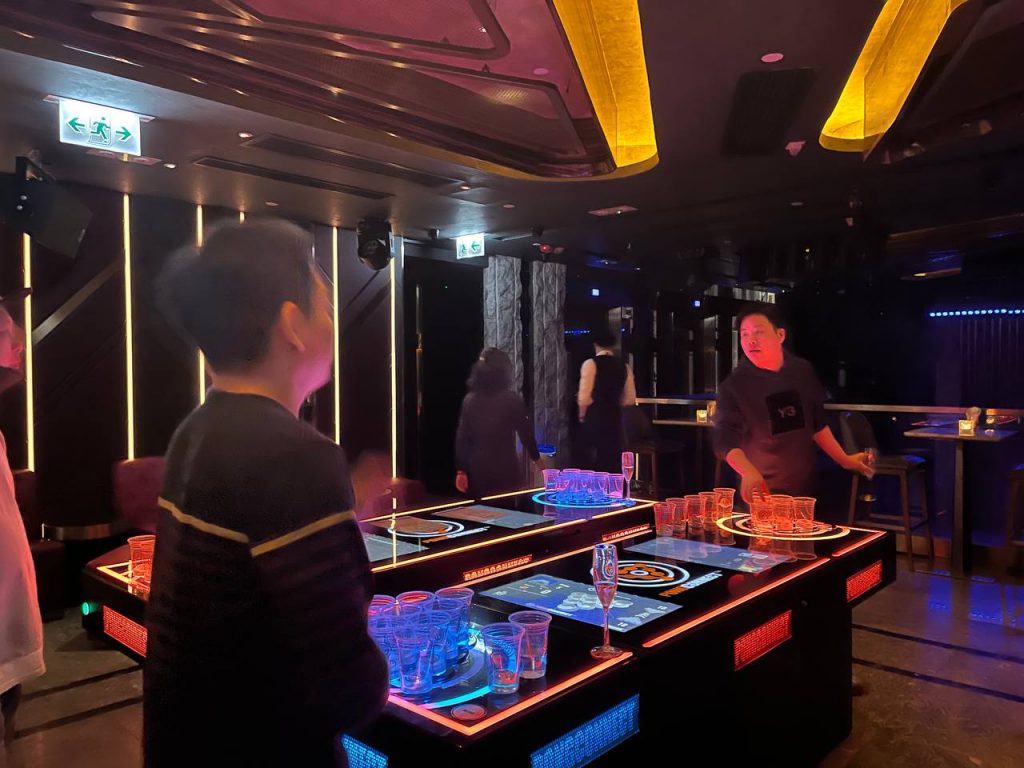 Perhaps though it is Lan Kwai Fong that really epitomizes Hong Kong in 2023. Yes there are still rich elites dropping money like confetti, but gone are the days when people were literally sprawled out on the street, even on a Friday night.
Things are also not helped that in spite of the rest of the world now largely ditching the mask mandate, Hong Kong in 2023 is not only ploughing through with the rule, but even employs people on public transport and the like to be its enforcers. Fall foul of the rule and you risk anything up to a $700 fine, all quite ridiculous when you factor in no one is wearing masks in bars and restaurants.
Kind of similar to how the UK was, but quite literally years later.
Getting in and out of Hong Kong in 2023
There is the aforementioned Hong Kong and China border crossing, which has opened to a limited degree, as well as the Hong Kong – Macao ferry, which has just started. Quite how chill Macao is in 2023 compared to Hong Kong in 2023 is yet to be seen, but one assumes a place so reliant on gambling will be a bit less militant with masks.
And then there is Hong Kong International Airport, consistently voted one of the best airports in the world and formerly a major flight hub, but yes you guessed it, things have also changed here. Not only is the mask mandate heavily enforced here, but there have also been a number of small changes that are just indicative of Hong Kong in 2023. Smoking has not only been outlawed in the airport, but also in the whole of the airport grounds, with staff again paid to go and find anyone breaking the rules (even outside).
Whether this was a choice made by Hong Kong, or one under the influence of mainland China is hard to tell, but it is hard at times not to feel like Hong Kong is slowly being assimilated into the mainland.
Should you visit Hong Kong in 2023?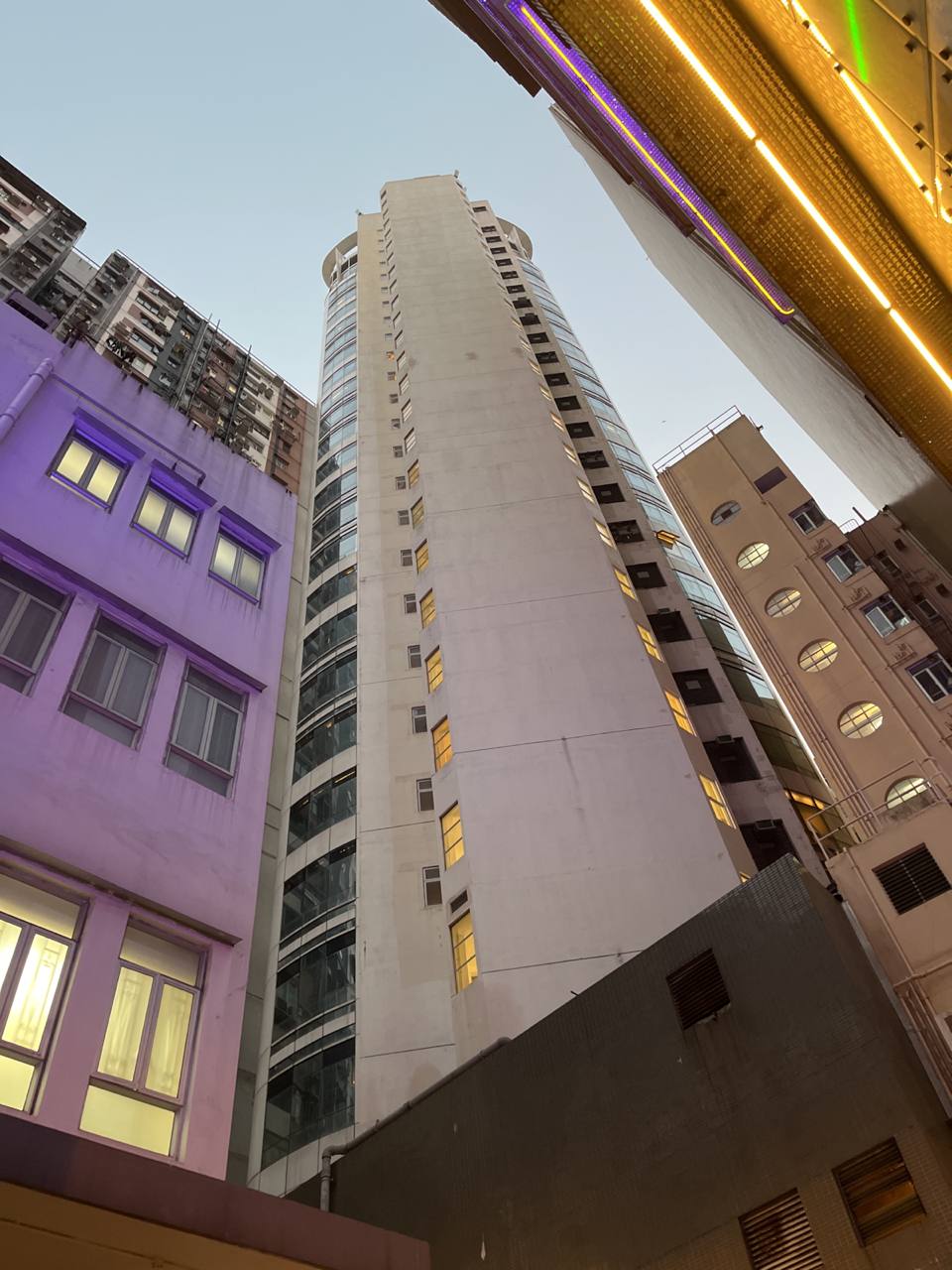 I used to love Hong Kong and it was very much a second home for me prior to Covid, but alas as things stand it is not in any way the same place as it once was. Currently it feels like going back in a time-machine with regards to Covid-19, and all that while prices have soared.
Sadly this means that even though the border has reopened, there is still a big divide in the city state. People didn't mind high costs and poor service before, but while Hong Kong has not changed, people and how they spend their money have.
Should you visit Hong Kong in 2023? Again this is merely January of a new year, but Mainland China and Hong Kong are likely to have lost much of the allure that they once had.
About Post Author
.