Guided tours to Turkmenistan – (Türkmenistan / Түркменистан)
Young Pioneer Tours offers fully guided Turkmenistan tours for 2023 and 2024.
YPT were one of the first companies to offer fully guided tours to Turkmenistan back in 2013. We cover the national day celebrations in Turkmenistan, as well as expanding tours into all of the other "Stans".
Turkmenistan Tours – Group tours to Turkmenistan
We run a number of group tours to Turkmenistan throughout the year, as well as bespoke Turkmenistan tours that can be arranged according to your schedule and availability. Most of tours to Turkmenistan start and finish within the country, but we also combine with other "Stans" as part of bigger tours.
We are currently offering the following Turkmenistan tours for 2023 and 2024. This includes standalone Turkmenistan Tours, as well as those combined into our "5 Stans" Combo tours.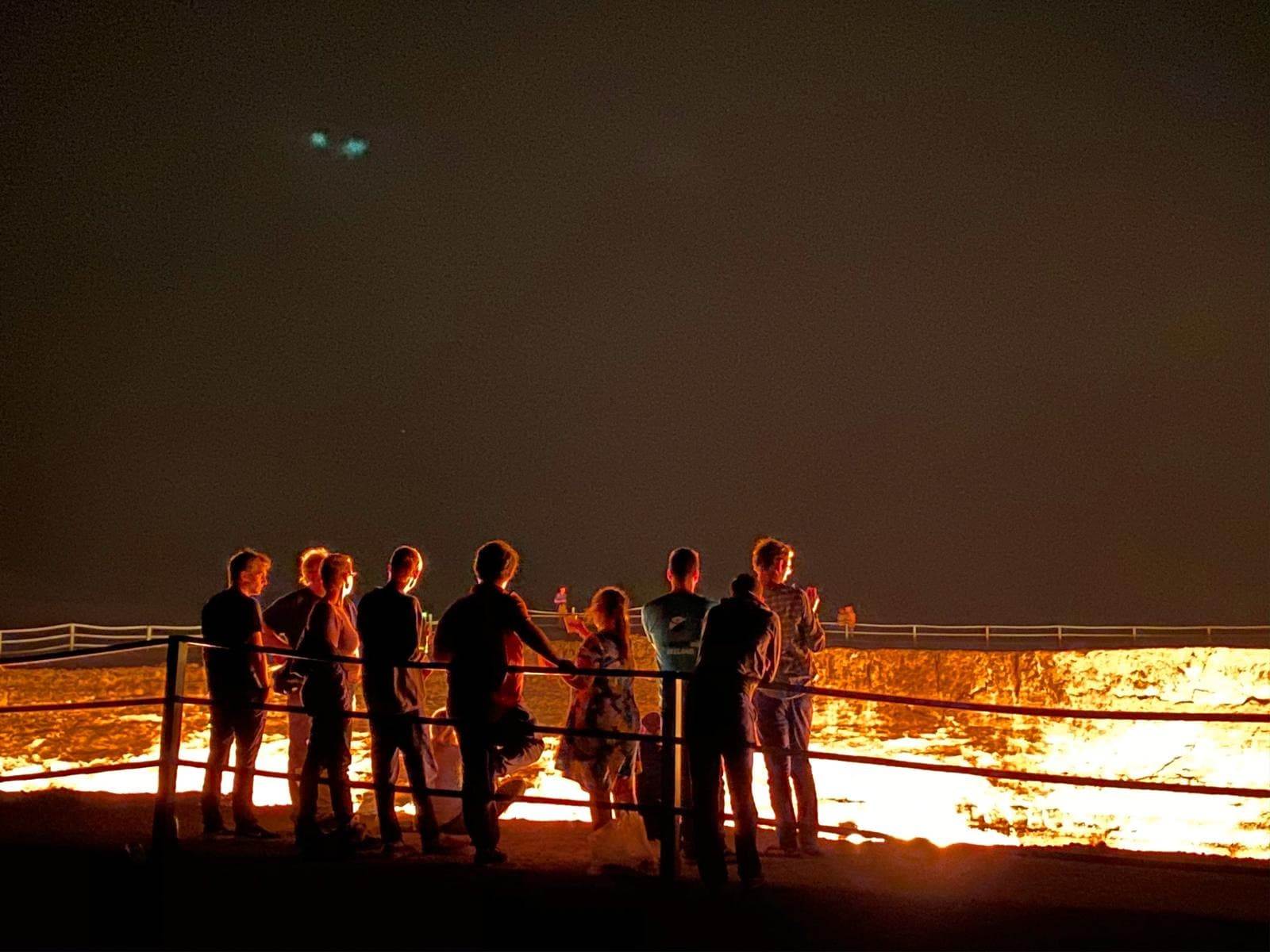 Turkmenistan New Years Tour December 28th 2023 – January 2nd 2024 – $1095
Join us on our New Year's tour as you ring in the new year sipping champagne with fireworks as the backdrop next to the nation's iconic Davaza Crater, or most famously known as the "Gates of Hell".
2024 Tours to Turkmenistan
Five Stans Budget Tour April 2nd – 19th 2024 – $345 / $2895
This trip has us taking in not only Turkmenistan, but also the other four core Stans, with us offering different groups to fit your time and indeed budget.
Five Stans Budget Tour June 2nd – 19th 2024 – $345 / $2895
This trip has us taking in not only Turkmenistan, but also the other four core Stans, with us offering different groups to fit your time and indeed budget.
Turkmenistan Summer Tour – July 16th – 24th 2024 – $1495
Don't miss out on our triumphant return to Turkmenistan this summer! A country that falls well below most traveller's radars but is one of the most unique countries not only within the Stans, but in the entire world!
Turkmenistan Independence Day Budget Tour – September 25th – 29th 2024 – $995
The most important festival of the year, the Independence of Turkmenistan! This our has been designed for those on a budget, or short of time.
Turkmenistan Independence Day Tour September 25th – October 3rd 2024 – $1495
One of our most favourite Turkmenistan tours. You'll be part of all the major celebrations, as well as seeing all the essential tourist sites as part of this trip to Turkmenistan.
All of our group tours to Turkmenistan are accompanied by an expert YPT guide, with us also using the best guides in Turkmenistan. You will notice our tours are extremely unique with our itineraries differing greatly from other companies, this is because we have been going to Turkmenistan for a long time and know the country inside out.
YPT will fully assist you with your visa for Turkmenistan. More details can be found in our Frequently Asked Questions about Turkmenistan section below.
Five Stans – Turkmenistan
YPT were the first company to offer five Stans tours, that is tours to (most of) the Stans countries. Turkmenistan being very much a "Stan" is part of this.
You can read more about what are the five Stans here.
Example Group Tour Extensions to Turkmenistan
Day trip around Ashgabat – Explore some of the sites of Ashgabat that aren't on the regular itinerary. These can include the Turkmenbashi Mausoleum, the Carpet Museum, part of the Walk of Health, the cable car, or anything else that takes your interest.
Arriving/Leaving from Dashoguz or Konye Urgench borders (Uzbekistan) – Once a thriving metropolis, this ancient city has been destroyed many times over the centuries, but is still home to some of the most interesting mausoleums and buildings in Turkmenistan.
Merv and Mary Day trip – Merv is the oldest and best-preserved ancient oasis city along the Silk Road. Now UNESCO listed, several areas of the city are able to be visited, each part showcasing a different aspect of the rich history of the area.
Independent tours to Turkmenistan
One of the most closed countries in the world, with even fewer tourists every year than North Korea, Turkmenistan is a truly unique place.
Far from the beaten track, you will spend the entirety of your time in Turkmenistan being in awe of something. This could be it the "Dictator's Playground" as Ashgabat has come to be known, the giant flaming crater called the "Gates of Hell", the futuristic, unfinished, ghost town of a beach resort, Awaza, the incessant statues and pictures of the President and the former President, or the spectacular and completely untouched natural phenomenon of the Karakum Desert.
If our dates don't suit, or the itinerary isn't what you're looking for, or if you'd simply prefer to travel alone, please contact us to arrange an Independent Tour.
The types of tours that we can tailor for you are endless, including but not limited to 4WDing, hiking, natural sites, sporting, cultural, ancient cities and many more. If you have any suggestions of what type of tour you'd like to do tell us your idea and we'll further discuss.
See our overview of all the best tourist sites in Turkmenistan here.
See our Sample Turkmenistan Itinerary here.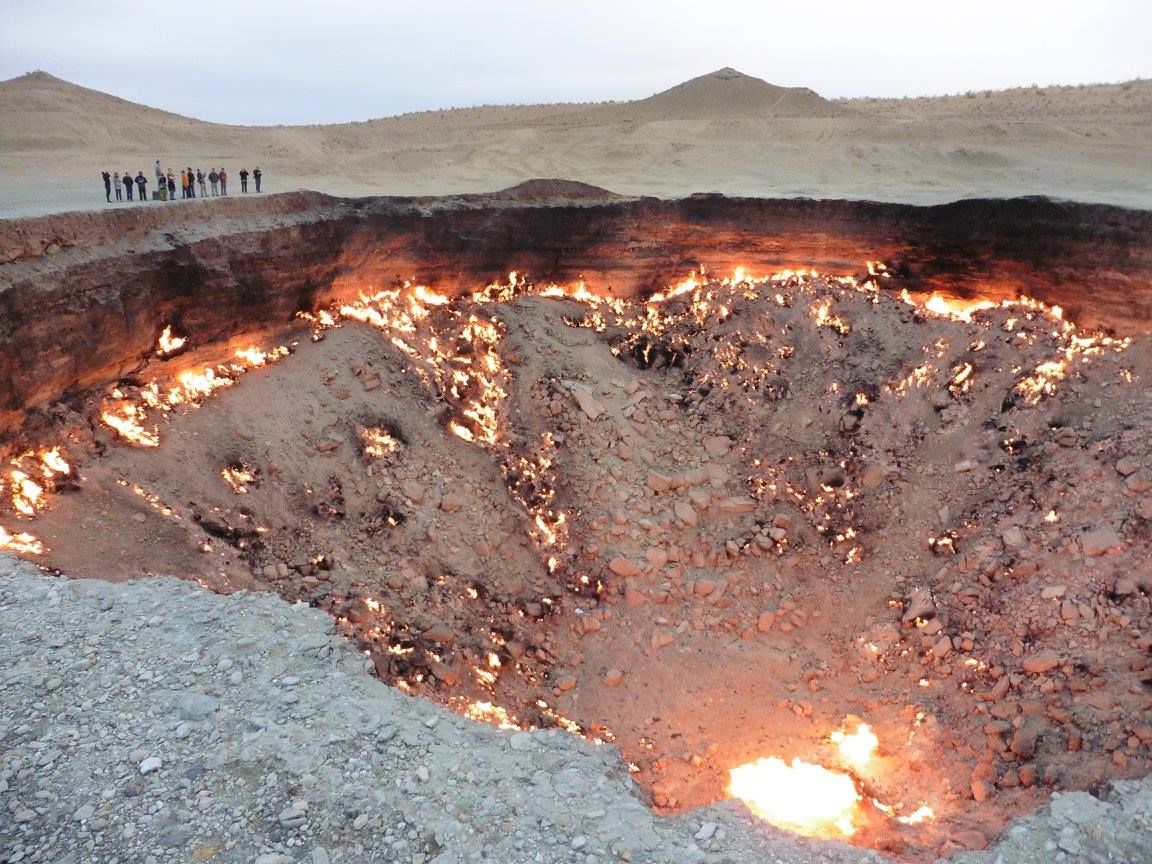 Independent Turkmenistan Tour examples
We do not list all of our bespoke Turkmenistan itineraries, as we like to keep much our best bespoke Turkmenistan stiff proprietary. Below are merely some examples of independent Turkmenistan trips that we can offer.
Cultural Turkmenistan Tours – The Turkmen culture is about much more than the current cult of personality, so if you are looking for something more anthropological, then we can arrange this for you.
School Trips to Turkmenistan – We can arrange school trips to Turkmenistan that cover any area of curriculum related to the country that you desire. Simply get in touch if you are looking for a Turkmenistan school trip.
Aviation tours to Turkmenistan – Turkmenistan still has a number of old Soviet vehicles, so is therefore interesting to many aviation enthusiasts. These can be tough to organize, so planning is definitely needed.
Soviet tours to Turkmenistan – It might not look all that much like the old Turkmenistan Soviet Socialist Republic, but there are still enough vestiges to make a tour like this a possibility. If you want a Turkmenistan Soviet tour, then get in touch the experts to talk about possibilities.
Turkmenistan Tours for journalists – Journalists are not permitted to join regular group tours to Turkmenistan and special permission must be sought. YPT can arrange trips of journalist to Turkmenistan.
Filming in Turkmenistan – For those looking to do filming projects in Turkmenistan and the wider Central-Asian region we can offer services via our partners at Pioneer Media.
Central Asia Tours
Turkmenistan might well be very central to Central Asia, but there is also a show heap of other stuff within the region worth seeing. YPT regularly run tours in Central Asia, inclusive of our legendary 5 Stans Tour.
You can check out our dedicated Central Asia Page here.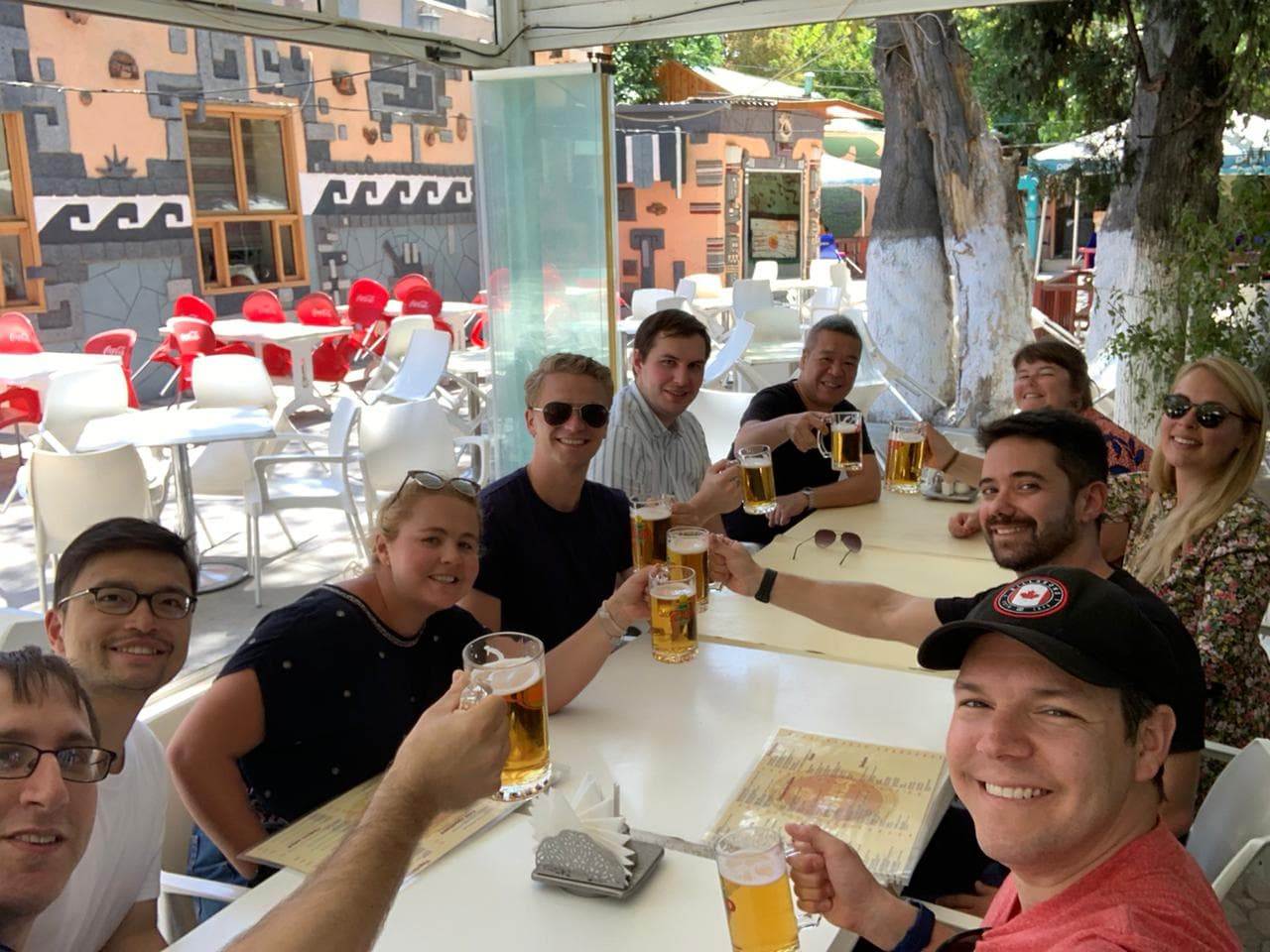 Turkmenistan Tours FAQ
Below are what we are frequently asked about Turkmenistan for those interested in traveling to the country. We feel that we answered pretty much everything you might need to know before you go to Turkmenistan, but please feel free to get in touch about visiting Turkmenistan, it truly is unique, so we no question is too strange!
Frequently asked questions about Turkmenistan Tours
Frequently asked questions about Central Asia
Young Pioneer Tours has always taken interesting people to even more interesting destinations. It now happens to include an area commonly referred to as Central Asia. By Central Asia, we refer to the five Ex Soviet Stans: Kazakhstan, Kyrgyzstan, Tajikistan, Uzbekistan and Turkmenistan.
It's one of the least known, least travelled parts of the world and as such we get some pretty amazing questions, from the downright ridiculous such as "No, that's not a real place. Surely, you're making this up?" to the simply misinformed such as "Isn't that where ISIS is?"
While it would take ions to write down all these types of questions and in the specific manner in which they are asked, what we've done is grouped together some of the types of questions we do get most commonly – all of which pertain at least slightly to Turkmenistan tours.