Guided tours to Turkmenistan – (Türkmenistan / Түркменистан)
Young Pioneer Tours offers fully guided Turkmenistan tours for 2023 and 2024.
YPT were one of the first companies to offer fully guided tours to Turkmenistan back in 2013. We cover the national day celebrations in Turkmenistan, as well as expanding tours into all of the other "Stans".
Turkmenistan Tours – Group tours to Turkmenistan
We run a number of group tours to Turkmenistan throughout the year, as well as bespoke Turkmenistan tours that can be arranged according to your schedule and availability. Most of tours to Turkmenistan start and finish within the country, but we also combine with other "Stans" as part of bigger tours.
All of our group tours to Turkmenistan are accompanied by an expert YPT guide, with us also using the best guides in Turkmenistan. You will notice our tours are extremely unique with our itineraries differing greatly from other companies, this is because we have been going to Turkmenistan for a long time and know the country inside out.
YPT will fully assist you with your visa for Turkmenistan. More details can be found in our Frequently Asked Questions about Turkmenistan section below.
We are currently offering the following Turkmenistan tours for 2023 and 2024, but with the recent reopening of the country are looking to add a number of further dates. Keep watching this space if you want to travel to Turkmenistan.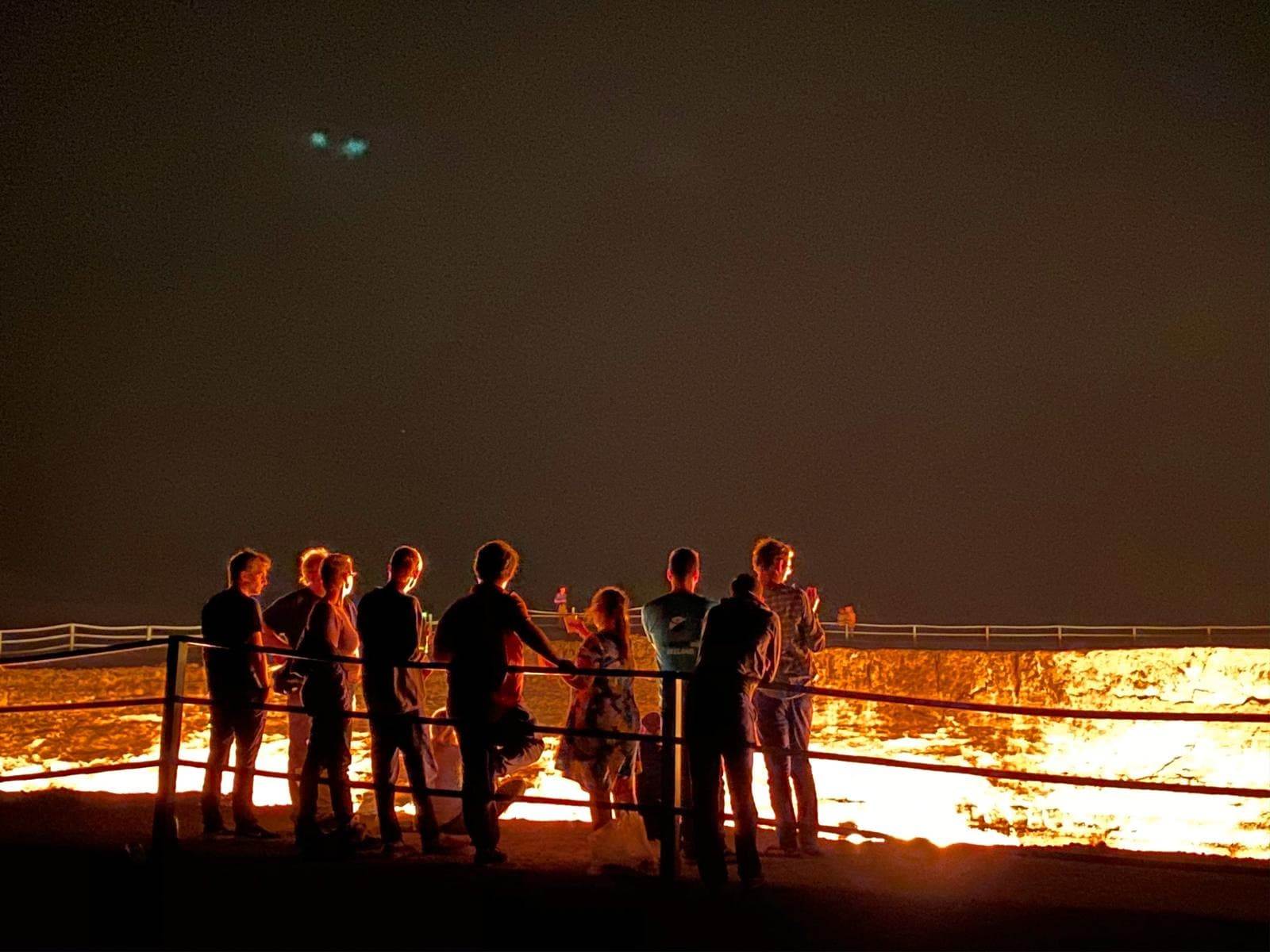 Turkmenistan Summer Tour – July 18th – 25th – $1495
Don't miss out on our triumphant return to Turkmenistan this summer! A country that falls well below most traveller's radars but is one of the most unique countries not only within the Stans, but in the entire world!
Turkmenistan Independence Day Budget Tour – September 25th – 29th – $995
The most important festival of the year, the Independence of Turkmenistan! This our has been designed for those on a budget, or short of time.
Turkmenistan Independence Day Tour September 25th – October 3rd – $1495
One of our most favourite Turkmenistan tours. You'll be part of all the major celebrations, as well as seeing all the essential tourist sites as part of this trip to Turkmenistan.
Five Stans Budget Tour October 3rd – 19th – $345 / $2395
This trip has us taking in not only Turkmenistan, but also the other four core Stans, with us offering different groups to fit your time and indeed budget.
Turkmenistan New Years Tour December 28th – January 2nd – $1095
Join us on our New Year's tour as you ring in the new year sipping champagne with fireworks as the backdrop next to the nation's iconic Davaza Crater, or most famously known as the "Gates of Hell".
5 Stans – Turkmenistan
Many moons ago YPT were the first company to offer 5 Stans tours, that is tours to (most of) the Stans Countries. Turkemsnitan being very much a "Stan" is part of this.
We are currently finalizing these tours, which will be added our site very soon. These can be done as complete tours, or simply as a Turkmenistan Tour.
You can read about the Stans here.
Example Group Tour Extensions to Turkmenistan
Day trip around Ashgabat – Explore some of the sites of Ashgabat that aren't on the regular itinerary. These can include the Turkmenbashi Mausoleum, the Carpet Museum, part of the Walk of Health, the cable car, or anything else that takes your interest.
Arriving/Leaving from Dashoguz or Konye Urgench borders (Uzbekistan) – Once a thriving metropolis, this ancient city has been destroyed many times over the centuries, but is still home to some of the most interesting mausoleums and buildings in Turkmenistan.
Merv and Mary Day trip – Merv is the oldest and best-preserved ancient oasis city along the Silk Road. Now UNESCO listed, several areas of the city are able to be visited, each part showcasing a different aspect of the rich history of the area.
Independent tours to Turkmenistan
One of the most closed countries in the world, with even fewer tourists every year than North Korea, Turkmenistan is a truly unique place.
Far from the beaten track, you will spend the entirety of your time in Turkmenistan being in awe of something. This could be it the "Dictator's Playground" as Ashgabat has come to be known, the giant flaming crater called the "Gates of Hell", the futuristic, unfinished, ghost town of a beach resort, Awaza, the incessant statues and pictures of the President and the former President, or the spectacular and completely untouched natural phenomenon of the Karakum Desert.
If our dates don't suit, or the itinerary isn't what you're looking for, or if you'd simply prefer to travel alone, please contact us to arrange an Independent Tour.
The types of tours that we can tailor for you are endless, including but not limited to 4WDing, hiking, natural sites, sporting, cultural, ancient cities and many more. If you have any suggestions of what type of tour you'd like to do tell us your idea and we'll further discuss.
See our overview of all the best tourist sites in Turkmenistan here.
See our Sample Turkmenistan Itinerary here.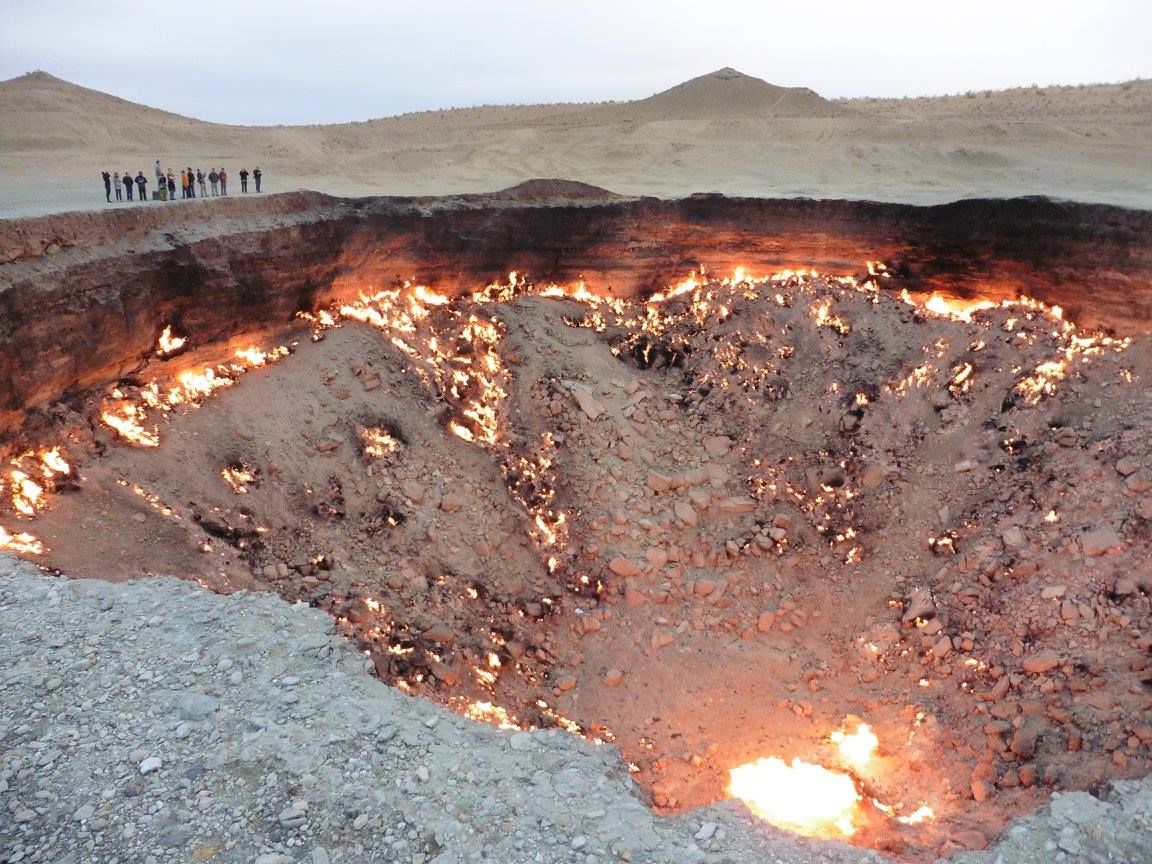 Independent Turkmenistan Tour examples
We do not list all of our bespoke Turkmenistan itineraries, as we like to keep much our best bespoke Turkmenistan stiff proprietary. Below are merely some examples of independent Turkmenistan trips that we can offer.
Turkmenistan Architecture Tour – Turkmenistan has everything from ancient to Soviet and now modernist to frankly bizarre. When it comes to architecture Turkmenistan is special.
Cultural Turkmenistan Tours – The Turkmen culture is about much more than the current cult of personality, so if you are looking for something more anthropological, then we can arrange this for you.
Family tours to Turkmenistan – – Turkmenistan is family friendly and we have arranged tours for families with children of all ages. These tend to work better than joining a group tour.
School Trips to Turkmenistan – We can arrange school trips to Turkmenistan that cover any area of curriculum related to the country that you desire. Simply get in touch if you are looking for a Turkmenistan school trip.
Aviation tours to Turkmenistan – Turkmenistan still has a number of old Soviet vehicles, so is therefore interesting to many aviation enthusiasts. These can be tough to organize, so planning is definitely needed.
Soviet tours to Turkmenistan – It might not look all that much like the old Turkmenistan Soviet Socialist Republic, but there are still enough vestiges to make a tour like this a possibility. If you want a Turkmenistan Soviet tour, then get in touch the experts to talk about possibilities.
Turkmenistan Tours for journalists – Journalists are not permitted to join regular group tours to Turkmenistan and special permission must be sought. YPT can arrange trips of journalist to Turkmenistan.
Central Asia Tours
Turkmenistan might well be very central to Central Asia, but there is also a show heap of other stuff within the region worth seeing. YPT regularly run tours in Central Asia, inclusive of our legendary 5 Stans Tour.
You can check out our dedicated Central Asia Page here.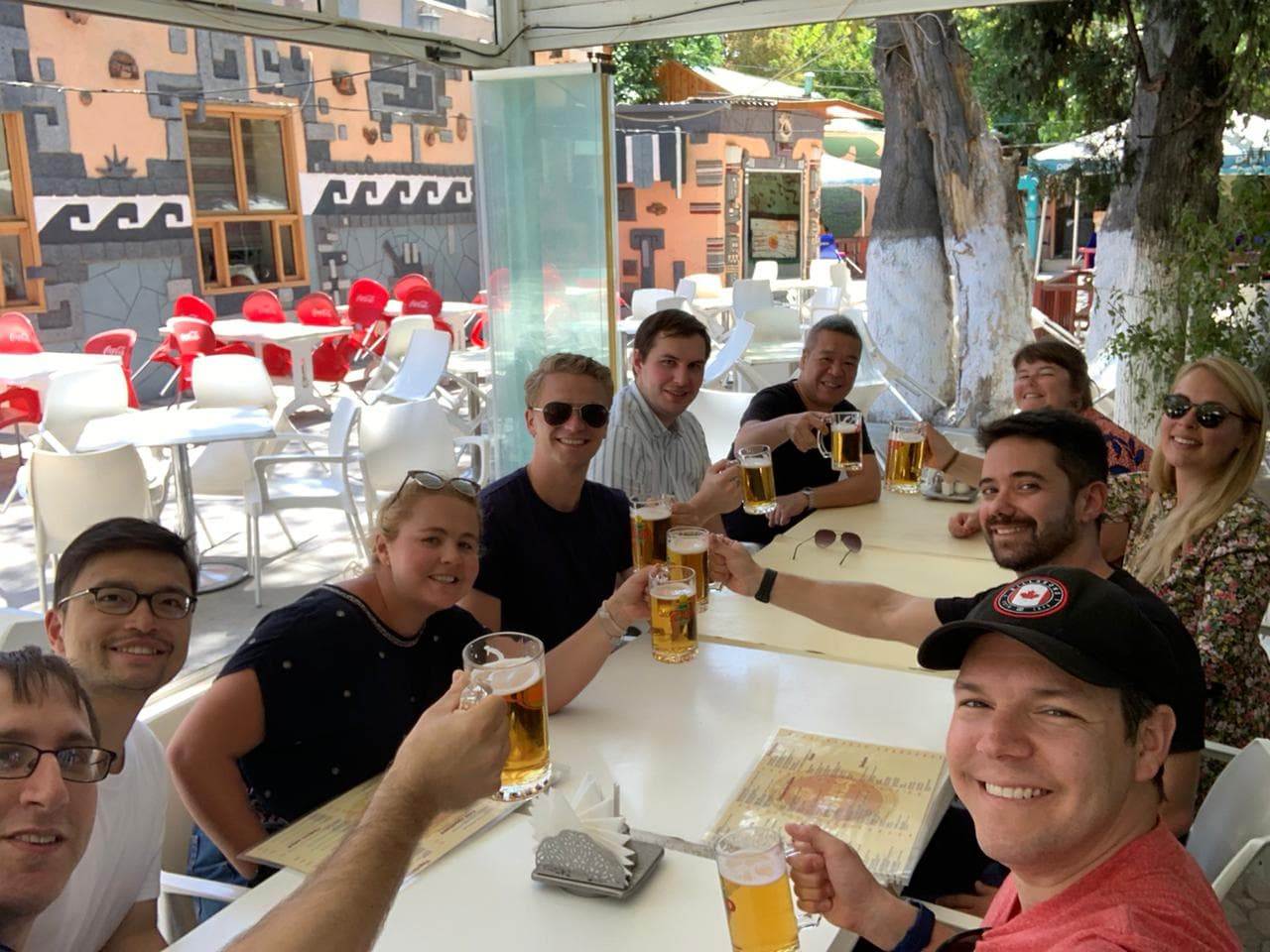 Turkmenistan Tours FAQ
Below are what we are frequently asked about Turkmenistan for those interested in traveling to the country. We feel that we answered pretty much everything you might need to know before you go to Turkmenistan, but please feel free to get in touch about visiting Turkmenistan, it truly is unique, so we no question is too strange!
Frequently asked questions about Turkmenistan Tours
I heard getting a visa is hard, what is an LOI for a Turkmenistan tour?
YPT will provide you with a letter of invitation (LOI) which will allow you to receive your Turkmenistan visa on arrival (VOA) once you arrive at Ashgabat International Airport. You may also present this LOI before boarding your flight to Ashgabat as proof of your valid tourist visit.
The more time you give us to prepare your LOI, the better chance your application is at being approved.
The rejection rate of LOI applications by the Turkmenistan Tourism Ministry is around 5% – 10% which is one of the lowest when compared to other travel companies due to our experience.
Can I receive a visa from a Turkmenistan embassy?
If you wish to receive your Turkmenistan visa from a Turkmenistan embassy in your home country, or whilst you're away travelling, you may contact the embassy directly to confirm your appointment, and use your LOI document along with your passport to apply. How long the process takes and the cost depends on the embassy.
What about getting a Transit Visa?
Prior to the COVID pandemic the Transit Visa was a popular option for those wanting to avoid going on a tour and applying for a Turkmenistan visa. Something we assisted with previously as well. However, the Turkmenistan government has made the transit visa strict with tough regulations that are strictly enforced to drivers transporting goods directly through Turkmenistan with their freight vehicle. Regular tourists can no longer apply for this option anymore.
Do I have to go in a group tour?
No, you don't. At Young Pioneer Tours we can arrange your private tours. Essentially you can tell us where you want to go, what you want to see, according to your budget and travel schedule.
When is the best time to go?
The best time of year to go is during spring and autumn. Summer can be rather hot in Turkmenistan in the high 40s (Deg. Celsius) and can go for weeks without even a single cloud in the sky. Winter can also get quite cold especially in the dessert with snow falling and temperatures dropping well below 0.
What should I see?
It all depends on how long you've got. The top of everyone's list should always be the Gates of Hell (Davarza). This is one of the most spectacular sites in the world and all because of a drilling accident in the early 70s by Soviet engineers. If you've only got 3­-4 days then other than your trip to the Gates of Hell (Darvarza) you should stick to exploring Ashgabat – The White Marble city, and its surrounds. Around Ashgabat is Kow Ata, the Turkmenbashi Mausoleum, the Ancient city of Nisa.
If you're planning on spending a week in Turkmenistan then a trip to Nohkur for a family homestay as well as venturing further west to Turkmenbashy (the city, not the person) where you can go to the Yangykala Canyons and see the deserted beach resort of Awaza. If you've got any longer than a week then you should also head east to Mary/Merv, the Kyrk Gyz caves and the Dinosaur Plateau, where apparently the largest Dinosaur footprints in the world are located.
Is it safe to travel to Turkmenistan?
It is safe to travel to Turkmenistan in regards to zero petty crime and incidents involving visitors. It is probably one of the safest countries to visit provided you follow the laws and regulations as covered in our booking documents, at our pre-tour briefings, and throughout your stay in Turkmenistan.
With that said, it is important to know that Turkmenistan has what amounts to extremely strict lèse-majesté laws, and in the event of you contravening those laws the consequences can be severe. To avoid any issues you must not insult their ideology, or their leaders.
With regards to safety, we always suggest also checking 3rd party sources, such as the United Kingdom Foreign and Commonwealth Office UKFCO) – you can check their site here.
Is it ethical to travel to Turkmenistan?
We feel that people to people exchanges are always a good thing no matter what you think of the government. We try to arrange so that the majority of the money we spend in Turkmenistan goes to ordinary people, but in the end the question of if it is ethical to travel to Turkmenistan will need to be decided by you.
Can journalists travel to Turkmenistan?
Journalists who wish to travel to Turkmenistan should not do so on a group tour, nor without permission. YPT can arrange journalist travel to Turkmenistan. You can check this link for more details.
Do I need to take cash to Turkmenistan
The local currency is the Turkmen manat (TMT). You will need to exchange US dollars (clean, undamaged, non-ruptured and unwritten banknotes printed on or after 1996) into manat at banks or exchange offices. The best place to exchange your cash is at the two exchange offices inside the airport on your arrival.
There are no ATMs or places that accept foreign cards.
Frequently asked questions about Central Asia
Young Pioneer Tours has always taken interesting people to even more interesting destinations. It now happens to include an area commonly referred to as Central Asia. By Central Asia, we refer to the five Ex Soviet Stans: Kazakhstan, Kyrgyzstan, Tajikistan, Uzbekistan and Turkmenistan.
It's one of the least known, least travelled parts of the world and as such we get some pretty amazing questions, from the downright ridiculous such as "No, that's not a real place. Surely, you're making this up?" to the simply misinformed such as "Isn't that where ISIS is?"
While it would take ions to write down all these types of questions and in the specific manner in which they are asked, what we've done is grouped together some of the types of questions we do get most commonly – all of which pertain at least slightly to Turkmenistan tours.
Is it safe?
The 'Stans are surprisingly safe. A common misconception is that Central Asia is somehow interlocked with the problems in the middle east or those nearby in Pakistan and Afghanistan. No doubt it is because they have 'stan' in their names. The truth of the matter is that Turkmenistan is one of the safest places one could visit, while Uzbekistan, Kyrgyzstan and Kazakhstan are all at least as safe as most Central/Eastern European destinations.
There is very little petty crime and violence on the street is just about unheard of. The only concern, though still minor, is if you are travelling by yourself, you might encounter a corrupt policeman.
Are they Muslims?
The short answer is yes, most people in Central Asia are Muslims. But in saying that, more often than not, it is in the same sense that most people in Australia, Britain or France are Christians. It's more of a cultural identification than a religious one. One thing the Soviet Union did was to remove religion out of people. At one point in Kazakhstan and Turkmenistan for example, there was only one mosque in each country.
Even before the Soviets came, Islam's influence in the region was minimal. A famous quote is that the people of Central Asia "took as much Islam with them as they could fit in their saddlebags". Another question of this mould is "Do women need to cover up?" to which anyone who has ever been to a beach in a former Soviet Union will respond, "the only thing you might need to cover is your eyes".
Are they 'dry' countries?
This question almost always follows on from the last question. The answer is the most resounding "no" that is possible. Central Asians drink like fish. A fish with drinking problems. They love their vodka and cognac, just to name a couple of favourites, and they are mostly drunk straight. Beer is at best a refreshing beverage to enjoy as one might have a juice and is reserved mostly for women and children. In this way they have taken after their former Russian overlords.
What if I have a dietary requirement?
The restaurants we arrange during our tours can cater for vegetarians, vegans and other dietary requirements. We do recommend bringing in some snacks you prefer from home just in case you get the munchies on the road and if you can't find anything suitable at the time.