The Dragon Boat Festival holiday is fast approaching again and what better way to make use of the holiday then by joining us on our cheapest ever travel package to North Korea, our Dragon Boat Festival Ultra Budget Tour.  Find out all the reasons why you should spend your Dragon Boat Holiday festival with us below.
Enjoy the epic train journey from Dandong – Pyongyang.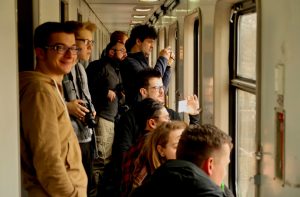 Often a highlight for many on their journey into North Korea is the roughly 6-hour train ride from Dandong – Pyongyang. Taking the train into North Korea is a one of a kind journey. You will have the chance to see not only North Korea's beautiful countryside but also have an insight into rural life in the country in area's that are not always open to tourists. It's also a great place to get to know your tour mates over a couple of North Korean Beers.
An action-packed day in Pyongyang taking in all the highlights the city has to offer.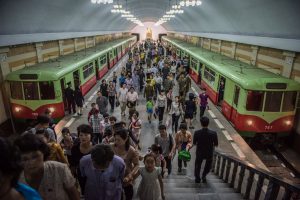 On our full day in Pyongyang, we'll dive straight into the heart of the city exploring all the quintessential sites. From all of Pyongyang's Iconic places and monuments (Juche Tower, Kim Il Sung Square, Party Foundation Monument, Pyongyang metro and so much more..) we'll make the most of our time leaving no stone unturned. After a full day of touring, we'll get some well-deserved R and R visiting a local amusement park and a local beer bar to try some of North Koreas finest brew.
Awesome Ways to Extend your Adventure!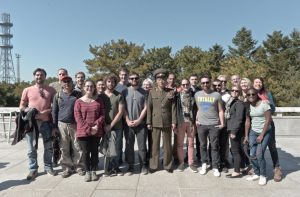 While already in Pyongyang, why not take advantage of the beautiful June weather and extend your tour in North Korea? Below is a list of extension available to be added onto the Dragon Boat Festival Ultra Budget Tour.
DMZ Day Tour Extension – Head a couple of hours south of Pyongyang and take in the DMZ where North and South Korea face off. You will also have the chance to visit two provincial cities including Kaesong and Sariwon.
Mount Kumgang Extension – This two night and three-day extension will take you one of North Koreas most famous mountain ranges and the coastal city of Wonsan. Perfect for those who want to escape the cities and see the gorgeous countryside of North Korea.
Overnight in Sinuiju Extension – Explore North Korea's biggest city on its border with China and get an insight into rural North Korean life by staying in the town of Dongrim.
Haeju City Extension – For those looking to get as far off the beaten path as possible pay a visit to Haeju city, the little-seen capital of South Hwanghae province. Located 100km south of Pyongyang and 60km North of the DMZ, Haeju has a population of around 236,000 and is rarely visited by tourists.
Click Here to contact us and get in touch for more information about this tour.
About Post Author
.