Understand
The Algeria Guide. Algeria is a jewel that has been overlooked by travelers unfortunately. It's a beautiful country with the sands of the Sahara, Roman ruins, bleach-white French architecture, crystal-blue water beaches, and valleys dotted with palm trees. In the past, political instability has made Algeria a difficult place to visit , but things are more stable now. Access to Algeria's beauty and hospitable people are available with Young Pioneer Tours Saharan Odyssey.
Algeria Guide – Visa for Algeria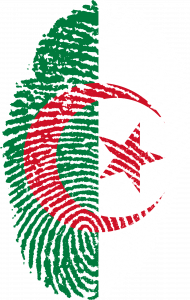 What kind of visa should you get?
Ordinary visas must be obtained at an Algerian diplomatic mission in your country. The only visa-free nations to Algeria are the following:
Libya
Malaysia
Morocco
Mali
Mauritania
Sahrawi Arab Democratic Republic
Tunisia
Seychelles
Citizens from the above nations can stay up to 90 days for tourism or business. Refugees and stateless peoples from these countries are entitled to the same 90-day visa free policy. Make sure to double check your nation's travel ministry or state department website for information concerning visas and travel to Algeria.
Extra note: Israeli passports, or passports that have any evidence of visits to Israel will not be accepted. Unfortunately, these passports are also not allowed for transfer in the airport either.
E-Visa: The Algerian government has announced in early 2020 that there will be an E-visa process. This is yet to be announced.
Algeria Guide – Getting in
Flying into Algeria
Houari Boumediene Airport is the is the airport that you will be flying into the capital, Algiers. However, it's highly recommended that you fly between cities, unless you want a 12-hour car ride in the Sahara. Virtually all of Algeria's major cities have airports: Djemila, Constantine, Ghardaia, Tlemcen, Oran.
Land crossings into Algeria
It is possible to arrive in Algeria by train from Tunisia. The only catch is that you must switch trains at the border. Domestic travel by train is done by SNTF and tickets can only be bought at the train station.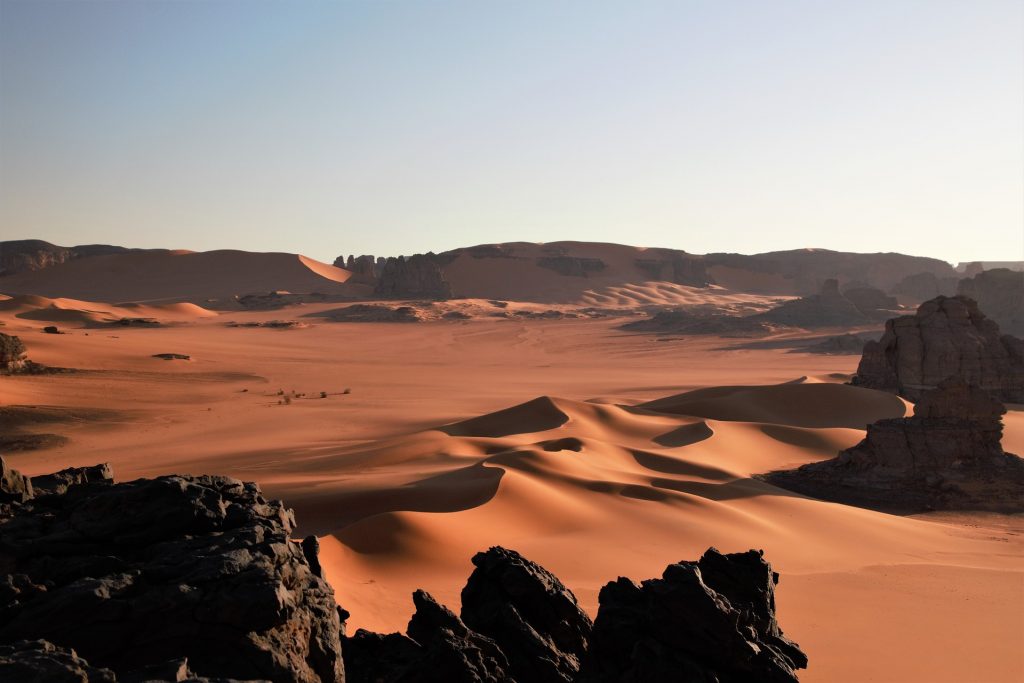 Algeria Guide – What to see and do?
Algiers- the capital of Algeria. This city is famous for its beautiful mixture of French and Arab architecture. Filled with narrow alleys and parks, Algiers is home to the UNESCO listed Casbah. In addition, there are castles, museums, beaches, seafood, clubs, churches and mosques which dot the coastline.
Constantine– this is an amazing city built on cliffs that is connected by bridges. This city has been constructed by all the various cultures that occupied the area. Constantine is famous for its food; specifically its sweets.
Oran– Considered the second Paris by locals, Oran is famous for its beautiful architecture. Oran is a party city with plenty of clubs, hookah bars and nightlife opportunities.
Tlemcen– This is the most Moorish city of Algeria in terms of experiencing Muslim culture. You can ride cable cars to visit ancient minarets.
Ghardaia– A UNESCO listed city with plenty of opportunities to wear traditional clothes are here. You can taste traditional Algerian cuisine and visit mosques. This is where the Sahara starts.
Djemila– Have an adventures in Algeria's ancient Roman ruins dating back to the first century!
And that is our Algeria guide! Interested in Independent Algeria tours? Click here
About Post Author
.