Chuoni FC and YPT! Young Pioneer Tours are proud to announce a new partnership with leading Zanzibar Premier League side Chuoni FC.
Who are Chuoni FC?
Chouni FC was formed in 1984 by a group of students from a Madrassa (Islamic School) and their teachers. The name itself in Swahili, Chuoni means "College". The club initially was dominated by Madras Qadiriya students, but as it grew it begun to attract players and fans from areas such as Nyerere and Magogoni. Since then it has brought in fans from throughout Zanzibar and now we hope, the world!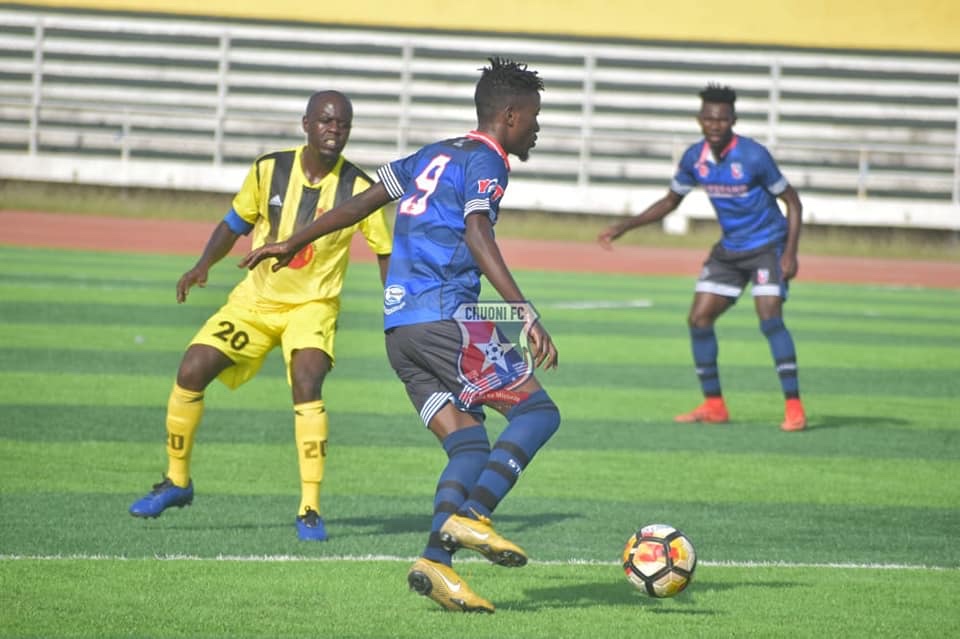 History of Chuoni FC
Initially there was no plan to start a football club, but during breaks students would play football. This developed into student competitions, before it was decided to start a football club. Chuoni FC was born!
Chuoni joined the Central Youth League (Western District) in 1984 and moved up the ranks, until eventually achieving promotion to the Zanzibar Premier League in 2002. The Premier League being the top echelon of football in Zanzibar.
Things have been tough going in the highly competitive Premier League. Chouni FC were recently involved in very a nasty relegation scuffle at the end of the 2019-20 Zanzibar Premier League, a brawl they managed to survive at last minute. Thus securing Premier League status for this season.
As things currently stand Chuoni are 8th in the 12 team league. Thankfully above the relegation zone. Will this be another dog-fight for top-flight survival? Only time will tell.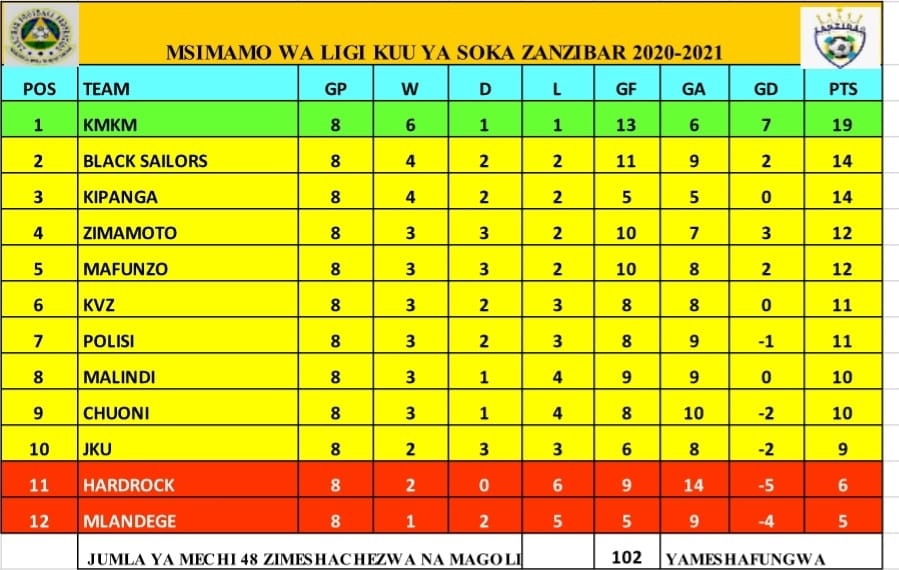 Who owns Chuoni FC?
Chuoni FC is owned by the community with members serving in the management structures elected through a General assembly. The club is from Magogoni, with plans to build the club house just behind the Amaan Stadium.
It's club badge has various symbols that are significant to the club's link with the community, the ball for sports and an academic graduation cap for education, both of which stand for the club's motto "Elimu na Michezo" which in English means Education and Sports. The colours of the club are Red (Die Hard) and Blue (Don`t Give up).
Overall the plan is to make Chuoni FC a model one club in Zanzibar, which seeks to groom talented youth both in Sports and Education, whilst being completely community owned.
Where are Chuoni FC located?
Unguja Island is not only the biggest and most populated Island of Zanzibar with some of the most sublime beaches accompanied by warm tropical waters. And of course Chuoini FC!
What's the story with the Zanzibar Premier League?
Any geography buffs will be able to point out that Zanzibar is not a sovereign state, but part of Tanzania. It was also the location of allegedly the shortest war in history .
Due to cultural and geographic reasons clubs from Zanzibar have their own league, with the the league also represented in African continental club championships. Early similar to how the home nations of the UK work! Remember the Welsh League?
Does Zanzibar count as a country? Check out our blog on these things.
Why have Young Pioneer Tours partnered with Chuoni FC?
Much like a Russian oligarch we have always fancied having our own football team. Sadly we do not have billions of dollars! We were though introduced to the team via Paul Watson. Paul is famous for being the youngest international football manager (kind of) and making a national team for Pohnpei.
To learn more about him we suggest buying his very interesting book .
We initially met whilst discussing football in Nauru . As you might know Nauru is not yet exactly a powerhouse at soccer.
Paul is a member of the board of Chuoni and after hearing about them being a community based club we wanted to be involved.
What is the partnership all about?
From our point of view we have our names on their shirts, which is pretty cool! And through the partnership we aim to spread their good name, share information and hopefully build up international interest in this club from Zanzibar.
We also hope that this will lead to us running tours to Zanzibar and the rest of Tanzania. Two extremely interesting countries.
As of now we hope you will share our enthusiasm and get involved by following us and them on social media and generally supporting the club.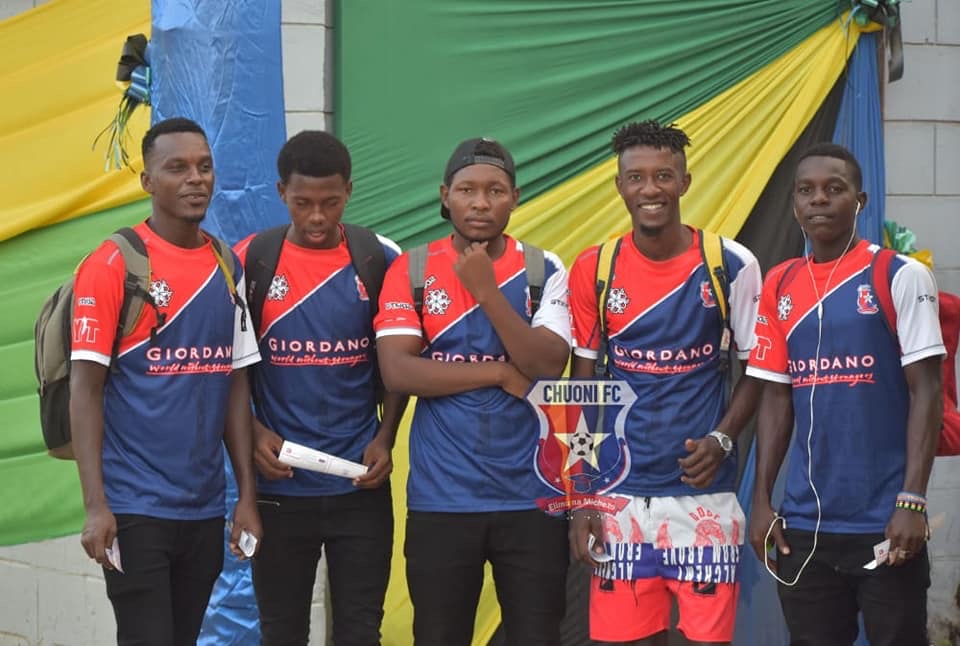 Can I buy a Chuoni Football shirt?
This is something we are very much working on! Watch this space. In the meantime though we have some cracking pictures of what the kits look like. Check them out, we are very excited about this!
Whilst we are not front and centre on the shirt, we are strategically placed on the arms of the Chuoni FC shirt! Who knows, if they have a great season and we will be seen across Africa!
How can I follow Chuoni FC?
We will be regularly updating the masses about their fortunes, but you can also follow them on Twitter @ChuoniFC Facebook @ChuoniFootballClub. Alternatively and if you do not already be sure to follow YPT on both Facebook and Twitter.
Now whilst following a team in Zanzibar might not have been top of your "to do" list, IF you decide to follow one, we hope you support us in following Chuoni FC.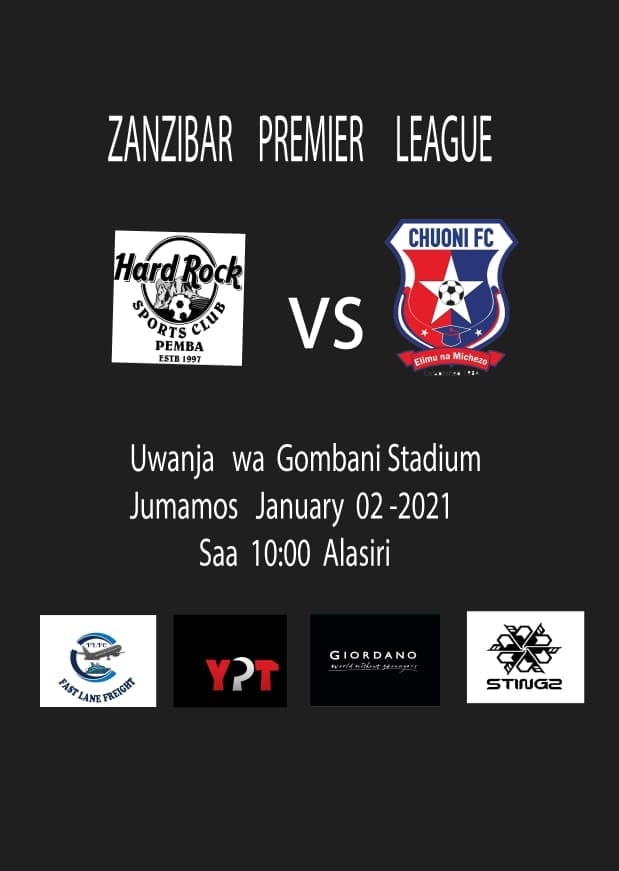 About Post Author
.