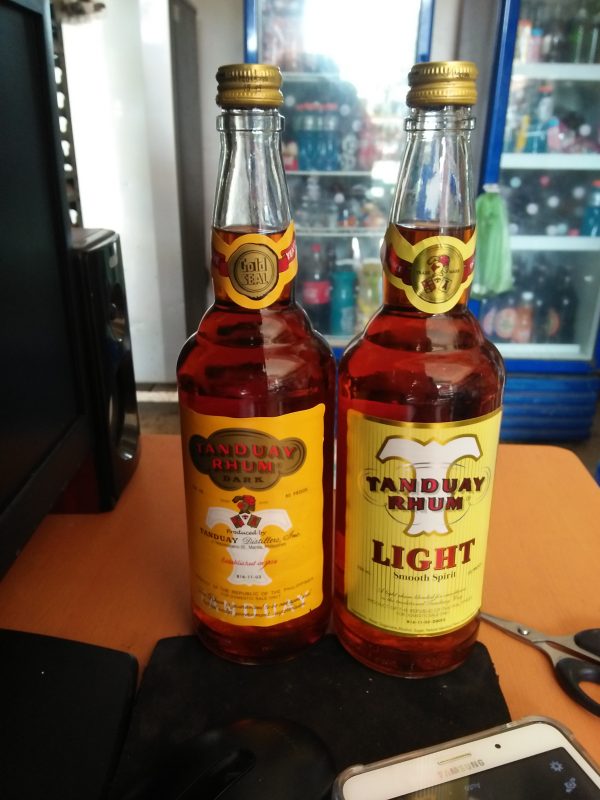 If you're a frequent reader of our blog you have seen the article where we listed the 10 best selling liquor brands in the world. Amazingly Tanduay Rum/Rhum of the Philippines not only made it into the top ten, but is in actual fact the top selling rum in the world!!!
We've been running tours to the Philippines for many many years, such as our Palawan Island Hopping Tour, as well as our Extreme Philippines Tour. Tanduay is no stranger to us, BUT after learning that it was the most popular rum in the world and that they claimed to the "best in the world" we decided further investigation was needed.
What is the Tanduay Rhum story?
The Philippines was for a very long time a Spanish colony until they were briefly liberated before falling under the United States as colonial overlords. The Spanish might have been bad as Empires go, but they tended to get their colonies to make rum/rhum. That is how, instead of making weird rice wines, the Philippines got into the rum game.
The Tanduay distillery was originally formed in 1858. At that time, it was making the rather putrid Palm Wine before deciding then to get in the sugar cane juice game. Over the years the brand has expanded and has become a real thing for Filipinos. That being said, despite being in the top ten sold brands in the world it is only the second biggest brand in the country. The top selling brand and indeed brandy in the world is Emperador.
So, is Tanduay Rhum the best in the world?
The sort easy answer to that is that no, no, it is not. If you would to travel just to try rum then we firmly suggest you join one of our many tours to Cuba. Is Tanduay that bad though? Despite its weirdly orange rather than golden colour, Tanduay is actually quite pleasant, goes well with ice and even better with Calamansi, the mini limes of the Philippines.
Don't expect Tanduay to revolutionize your life, but sure goes down well when you are Island Hopping in Palawan.
About Post Author
.