No doubt, many, if not most, of the countries in Southeast Asia have strong militaries, but when it comes to strongest and weakest militaries in Southeast Asia, how does everyone fare?
For a long time, and even up to the present, insurgencies and secessionist movements have raged across the Philippines, Cambodia, Thailand, Indonesia, Myanmar, and to a lesser extent, Laos and Vietnam.
In Myanmar, you have the Kachin Independence Army, Karen National Liberation Army, United Wa State Army and Mon National Liberation Army, to name a few. In Indonesia, the Free Papua Movement continues to battle the Central Government, while the never-ending South Thailand insurgency pops up in the news from time to time. 
The Philippines is not far behind with the New People's Army and various Muslim secessionist groups (Moro National Liberation Front, Moro Islamic Liberation Front, Bangsamoro Islamic Freedom Fighters, Abu Sayyaf, etc.) in the South.
To address these mainly internal conflicts, many countries, from the 1950's to the 1980s, stocked up on tanks, armored personnel carriers (APCs), multi-purpose helicopters, light attack aircraft, battle trucks and other military hardware best-suited for counter-insurgency operations.
Communist insurgencies started to wane in the early 1990s with the demise of the former Union of Soviet Socialist Republics (USSR) and the Eastern Bloc.
But then, a new regional threat emerged, and another, more expensive arms race was afoot from the late 1990s.
The Philippines, Malaysia, Indonesia and Vietnam started buying arms again to protect themselves and to counter the Chinese 'threat' in the South China Sea. Aside from that, there were also lingering border spats among many countries in the region.
For instance, Cambodia fought a short border war with Thailand in 2008 over the Preah Vihear temple, which straddles the border between the two countries. Cambodia nearly went to war with Laos two years ago over a disputed area in the same province.
The Philippines and Malaysia, meanwhile, are still at loggerheads over Sabah (North Borneo), while Myanmar and Bangladesh have competing claims in the Bay of Bengal.
The focus this time was on submarines, long-range fighter planes, maritime patrol aircraft and other equipment best suited for countering external threats.
The regional arms race has persisted to this day, with Southeast Asian countries among the most heavily-armed in the world.
To know which countries in the region have the strongest and weakest armed forces, let us take a dive into one of the most authoritative references available: The Global Firepower Index (GFP).
There are 50 factors that come into play in the annual ranking. The GPF takes into account a country's military budget, existing arsenal (air, land and naval equipment), economy, geography, labor force, natural resources, population, among other factors.
"The ranking is based on each nation's potential war-making capability across, land, sea and air fought by conventional means," the GFP website states. The first ranking was released in 2006.
Nuclear powers like the United States (US), Russia and India occupy the top four sports. Japan is the sole non-nuclear power in the top five of the latest GFP ranking.
Strongest and Weakest militaries in Southeast Asia -Indonesia lead the way
The Indonesian armed forces, officially known as Tentara Nasional Indonesia (TNI), boast of the most powerful military in the region.
The 2021 GFP put the TNI at the number 16th spot, just a few points behind Germany, Iran, Egypt and Italy, and ahead of Saudi Arabia, Spain, Australia and Israel.
The 2021 study involved 140 countries across Asia, South America, Europe, North America, Oceania and Africa.
For starters, the TNI currently boasts of 400,000 active-duty servicemen, 400,000 reservists and another 280,000 paramilitary forces. Among them are veterans of counter-insurgency operations in Timor-Leste, Aceh, West Papua and other local hotspots.
Its land forces count 332 tanks, 1,430 armoured vehicles, 153 self-propelled guns, 366 towed artillery and 63 rocket launchers.
The most capable and advanced equipment in the Indonesian Army includes Leopard 2 main battle tanks (MBTs) from Germany, widely considered to be one of the best tanks in the world. The Leopard 2 is in the same league together with the American M-1A1 Abrams, Russia's T-90, British Challenger 2 and the French Leclerc MBT.
This year, Indonesia started taking deliveries of Kaplan MT/Harimau medium tank, which it developed in partnership with Turkey.
Indonesia's armoured fleet includes a mixture of British, French, American, Russian, South African, Ukrainian and local designs.
The Indonesian Air Force, meanwhile, has 458 aircraft in its inventory, including 41 fighters/interceptors, 38 attack Aircraft, 64 transport planes, 109 trainers, 17 special-mission aircraft, 188 multi-purpose choppers and 17 attack helicopters.
These include top-of-the-line F-16 fighter jets from the US, Sukhoi Su-27 and Su-30 interceptors from Russia and Hawk 200 light attack aircraft from the United Kingdom (UK).
The Indonesian Navy's current inventory includes seven frigates, 24 corvettes, five submarines, 179 patrol boats and 10 mine warfare vessels.
Indonesia's most capable and advanced warships include Sigma class missile frigates from the Netherlands.
The Indonesian Navy also has a fleet of South Korean and German-made submarines, one of which, the KRI Nanggala, a Type 209 vessel, was lost in a training accident off Bali in April.
In the early 1990s, Indonesia acquired a third of the former East German Navy, including nine Frosch class minesweepers, 14 Condor class landing ships and 16 Parchim class anti-submarine corvettes.
Indonesia's $9.2 billion military budget is the second largest in the region after Singapore.
According to a report in The Conversation, the Indonesian Defence Ministry is seeking $125 billion in loans to finance another arms-spending spree, with Indonesia locked in a territorial dispute with China over fishing grounds around the Natuna Islands in the South China Sea.
Strongest and weakest militaries in Southeast Asia – Enter Vietnam at number 2
Vietnam beat back the US, China and France, and even Cambodia in four successive wars in the early 21st century. Thus, it did not come as surprise that the 2021 GFP ranked Vietnam as having the second (24th in the world) most powerful military in the region. 
To read about Socialist Countries click here.
Vietnam's current military budget is $6.3 billion, $3 billion less than on what Indonesia spends on its military.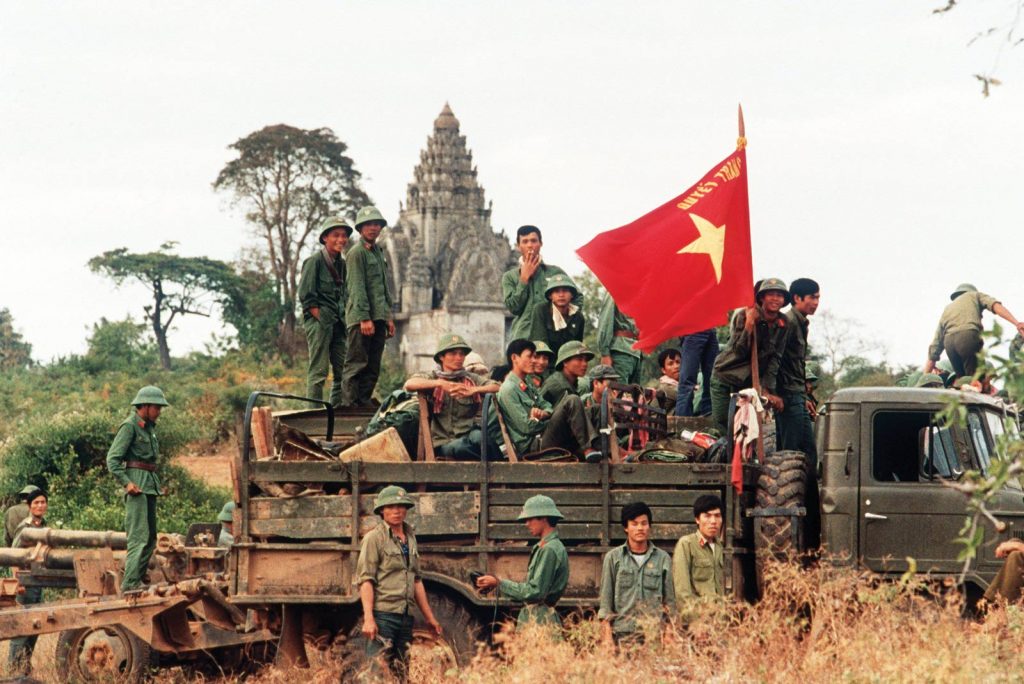 The Vietnamese military is composed of 482,500 active personnel and 5,040,000 paramilitary troops/reservists.
Vietnam has started looking into diverse suppliers, after relying almost exclusively on the former USSR and Russia in the past. Its new equipment suppliers include the US, Israel, Indonesia, South Korea, Poland, Spain and other European countries.
The Vietnamese Air Force's current inventory numbers 247 aircraft, mostly fighters/interceptors (75), multi-purpose helicopters (99), transports (39) and trainer planes (30).
Many of these aircraft date back to the late 1980s or early 1990s. In the last five years or so, Vietnam made significant efforts to bolster and modernise its fleet, including buying advanced Russian-built Su-30 jets, Spanish-made CASA C-295 transport aircraft and Orbiter 2 drones from Israel.
The Vietnamese Navy is also being modernised, amid a lingering territorial spat with China over the Spratlys, the Paracels and the waters surrounding them.
The Vietnamese Navy's newest acquisitions include four Gepard class missile frigates and six Kilo class diesel subs from Russia, according to a report in the Diplomat.
Runners-up: Thailand, Myanmar, Singapore, Malaysia and the Philippines
The armed forces of Thailand (701,000 active personnel and reservists; 840 tanks and 2,500 armoured vehicles; 292 warships and support vessels; and 587 aircraft and helicopters) is ranked number three (26th in the world) in Southeast Asia.
Thailand has the distinction of being the only Southeast Asian country with an aircraft carrier. However, the HTMS Chakri Naruebet (Principe de Asturias class), which Thailand had acquired from Spain in 1997, is widely considered to be a 'white elephant', according to a report in the Bangkok Post.
Thailand is also trying to buy new submarines from China.
"Our mission is to protect the country's sovereignty along the borders, and we have to be prepared for any new skirmishes or fights, no matter if they will happen or not," Prime Minister Prayut Chan-o-cha told the Bangkok Post, as he defended moves to include the procurement of weapons in the 2021 national budget.
Thailand is followed by Myanmar, whose military is currently embroiled in a long-running conflict with ethnic minority groups.
Myanmar is currently ranked number 38 in the world with an inventory of 515,000 military personnel, more than 2,000 tanks and armoured vehicles, 187 warships and support ships and 287 aircraft and helicopters.
In recent years, Myanmar has acquired a fleet of advanced MiG-29 fighter jets from Russia, JF-17 attack planes from Pakistan/China and a Kilo class submarine from India.
Singapore has the fourth most powerful military (40th in the world) in Southeast Asia, according to the 2021 GFP. The city state has 1,467,500 active-duty personnel and reservists, nearly 3,200 tanks and APCs, 40 major warships and 237 aircraft and helicopters.
Singapore has the largest defence budget in the region ($10.7 billion) and possesses the best and most advanced air force, whose inventory includes 40 F-15 strike eagles, 60 F-16 fighting falcons and four Gulfstream G550 airborne warning control aircraft from the US.
Singapore is reportedly planning to acquire up to 12 F-35 Lightning II stealth fighters from the US, according to a recent report in CNN.
Singapore is followed by Malaysia, which occupies the 44th spot globally.
Malaysia, whose current defence budget exceeds $3.8 billion, has an inventory of 429,000 active personnel/reservists, 1500 tanks and APCs, 61 warships/support vessels and 147 airplanes and helicopters.
Malaysia's most capable and advanced weaponry includes MG-29 and Su-30 jets from Russia, F-18 attack planes from the US, BAE Hawk light attack jets and Lekiu class frigates from the UK and PT-91 MBTs from Poland.
The Philippines, which used to have one of the most powerful militaries in the region, was relegated to number 48 in the world.
The Philippines has a defence budget of $4.2 billion and could count on 315,000 active soldiers/reservists, 600 tanks and APCs, 179 aircraft and helicopters and 103 warships and support vessels.
Due to an ongoing territorial dispute with China, the Philippines has beefed up its inventory with air surveillance radars from Japan, Israeli SPYDER surface-to-air missile systems and FA-50 attack aircraft from South Korea.
An article in the Asia Times revealed that the US is set to supply the Philippines with $2.43 billion worth of F-16 warplanes, AIM-9X Sidewinder air-to-air missiles and AGM-84 Harpoon air-to-surface missiles. The Philippines is also looking to acquire its first submarine, according to another report in the Philippine Daily Inquirer.
Philippine Defence Minister Delfin Lorenzana said in the same Asia Times report that the country "needs these multirole fighters due to the deteriorating situation in this part of the world." He was apparently referring to the worsening security situation in the South China Sea. 
Who has the strongest and weakest militaries in Southeast Asia? Cambodia and Laos as the laggards
In years past, Cambodia and Laos competed for the distinction of having the weakest militaries in Southeast Asia. That competition continues to this day.
Ironically, both countries are aligned with China and, are not in any way, directly involved with the South China Sea dispute.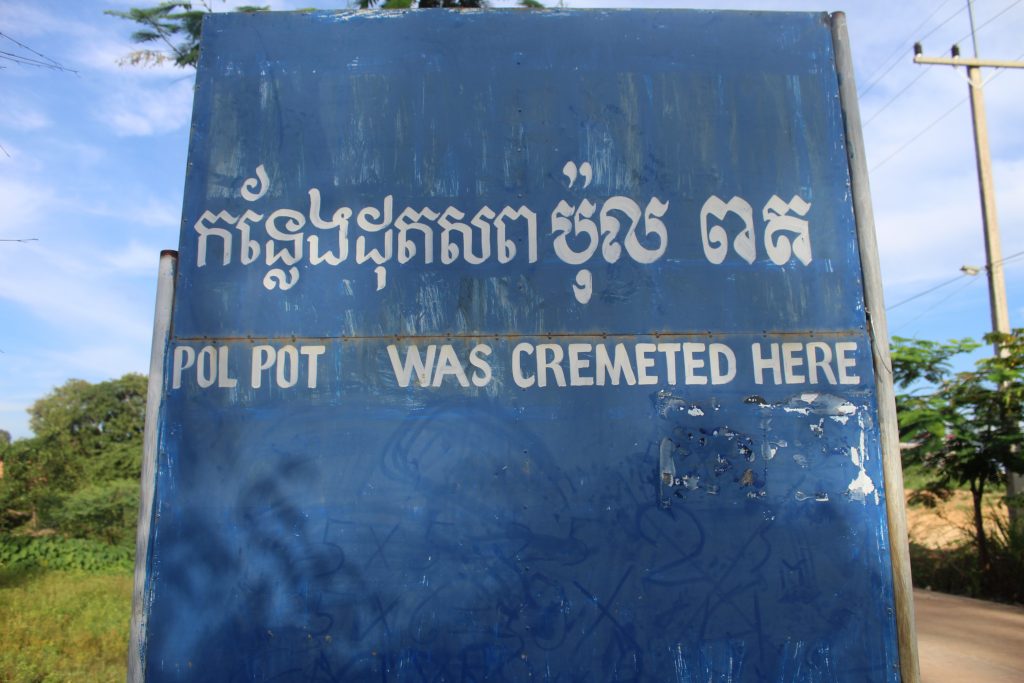 The 2021 GFP ranked landlocked Laos as having the weakest armed forces in Southeast Asia (118th globally).
Laos has a defence budget of only of $18 million, manpower of 130,000 active-duty soldiers/reservists and an inventory of 33 aircraft and helicopters and more than 400 tanks and APCs.
The best planes in the Laotian Air Force (officially called Lao People's Liberation Army Air Force) include Yakovlev Yak-130 light attack jets/trainers from Russia.
Cambodia possesses a much-stronger military than that of its neighbour to the north. The Kingdom is ranked 94th in the world, just behind Kyrgyzstan, Georgia, Zimbabwe, Chad and Uganda.
Cambodia's current defence budget is $600 million, manpower of 195,000 active soldiers and reservists, 27 small warships/patrol boats, 21 aircraft and helicopters and 1,635 tanks and armoured vehicles.
Cambodia doesn't have any flyable fighter jets at this time, and only relies on a small fleet of Chinese-built Z-9 choppers and MA-60 transport planes, and Russian-supplied Mil Mi-8/17 helicopters for disaster relief, transport and other duties.
The Cambodian Air Force's MiG-21 planes, which were acquired from the former USSR, and Czech-made L-39 trainers, remain grounded at the Pochentong Air Base in Phnom Penh due to their deteriorating conditions and lack of spare parts.
A contract with Israel to refurbish some of the MiG-21s fell through due to the lack of funds, according to a report in the Phnom Penh Post.
In 2019, Prime Minister Hun Sen was quoted as saying in a Voice of Democracy report that Cambodia intends to buy another $40 million worth of weapons from China, in addition to the $290 million worth of Chinese-made helicopters, tanks, APCs and other equipment acquired in the past.
The findings from this study, while disputed at times, have largely been accepted by defence and security experts from all over the world.
Now, you know which countries will give the toughest and weakest resistance in case of a war or an invasion.
About Post Author
.