Alongside the Mudmen of Goroka probably the most recognisable sight when you see the tribes of PNG is the Skeleton Men of Papua New Guinea, but what is their story and why the ghostly garb? Again YPT got you covered.
To read about the Mudmen of Goroka click here.
The Skeleton Men of Papua New Guinea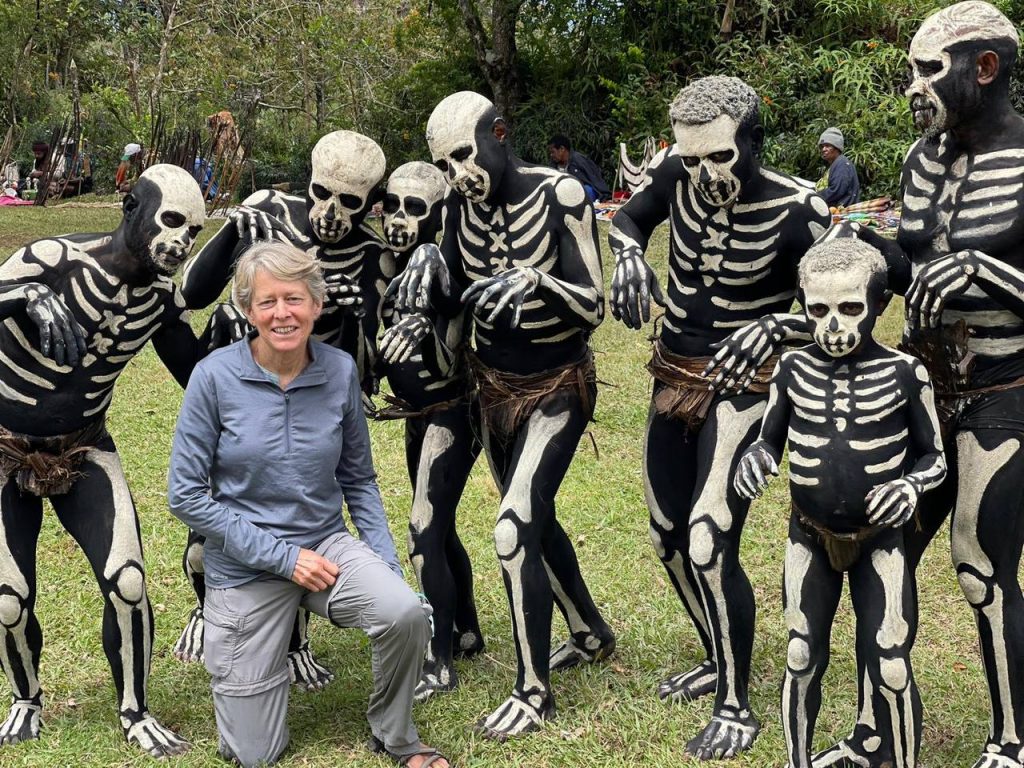 While events such as the Mount Hagen festival are littered with a bunch of weird and wonderful tribes, some really stick out more than others. This particular tribe blacken themselves with ash before drawing skeletons on themselves, which kind of leads to the question why?
Of course they are not actually known as the Skelton Men of Papua New Guinea, with their actual name being the Chimbu Tribe. The Chimbu live in Chimbu/Simbu state in the highlands of Papua New Guinea.
Nowadays Chimbu Province is a nit of backwater, but tourists come both to here and Goroka to see the Skeleton Men in all their glory.
What is the backstory to the Chimbu Tribe/Skeleton People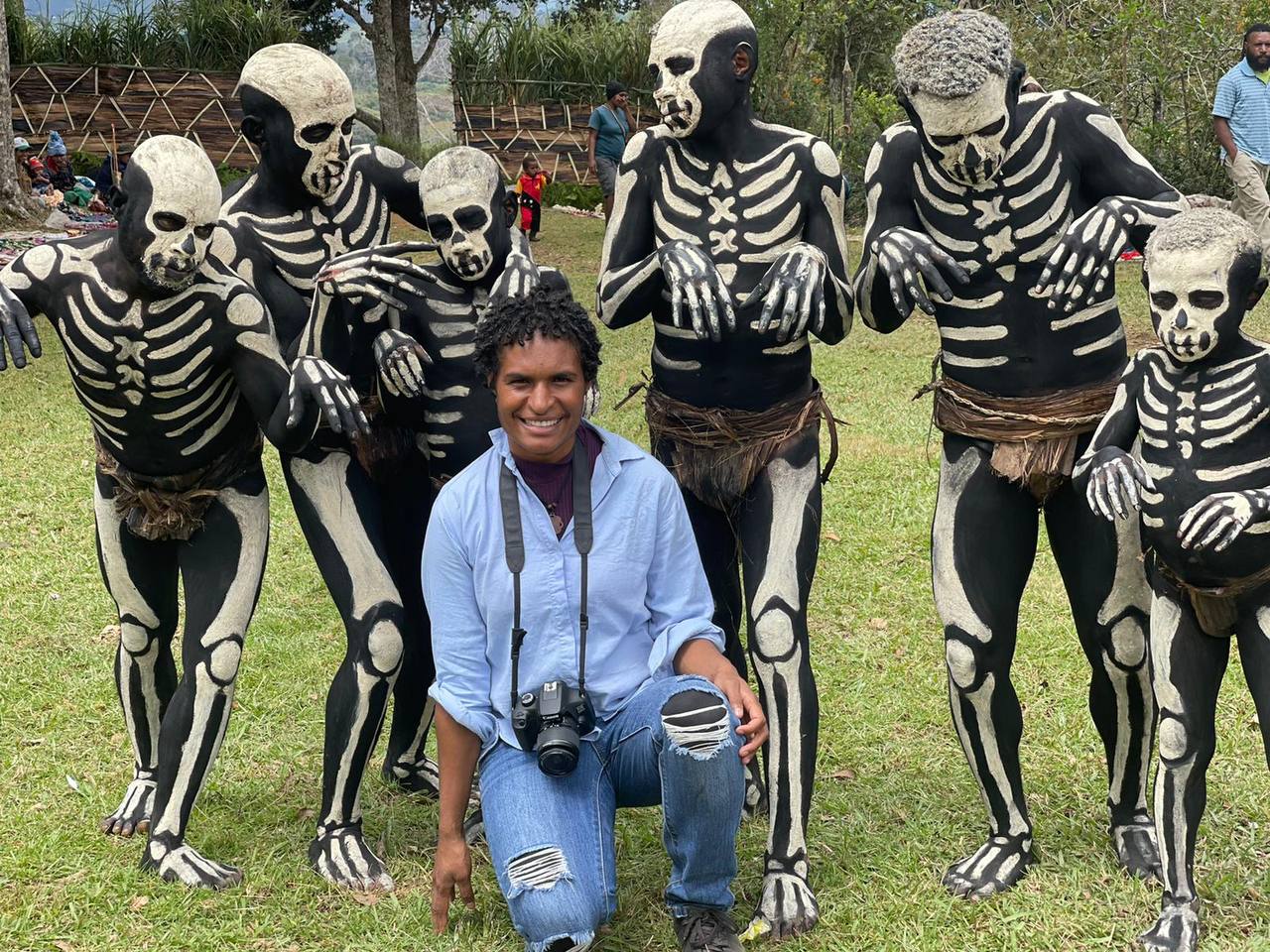 Much like the Mudmen and other tribes of Papua New Guinea they have creation myths rather a written history. According to legend. What we do know for sure though is that tribe were completely uncontested until 1934, which while it might seem recent ignores the fact that there are still many uncontested tribes in PNG.
According to their folklore the skeleton based getup was initiated as a way to scare other tribes, with death and ghosts provoking fear across the spectrum of the tribes of Papua New Guinea. Thus the aim was to make enemies think they were supernatural and thus held other worldly powers.
What about the Chimbu Skeleton People of Papua New Guinea today?
Much to the disappointment of some tourists that come to Papua New Guinea the Skeleton Men do not actually do this on a daily basis now and are very integrated into PNG society.
This is not though to say they have forgotten their roots, with the tribe still largelyy living and marrying among themselves, speaking their own language, namely Kuman, one of the 850 plus languages of the country, as well as Tok Pisin
To read about Kuman click here
To read about Tok Pisin click here.
Yet while they do not dress like ghosts on a daily basis, it is still done for certain rituals as well as preserving it during the many festivals of Papua New Guinea, such as in Mount Hagen.
To read about the Mount Hagen festival click here. 
Seeing them at the festivals, or in their native villages is no doubt a treat, but it is also interesting to see the juxtaposition of the tribe marrying old and new ways. For example it is not uncommon to see them applying their make-up using hand-held mirrors, with a cigarette in their mouths.
This though also makes them extremely accessible too, with the group happy to pose for photographs with tourists, or on their own in battle positions. Seeing the tribes of Papua New Guinea its thus for us at least one of the most amazing things you can do, with the Skeleton Men being one of the highlights of the highlights!
Want to see the Skeleton Men of Papua New Guinea? Then check out our next tour. 
About Post Author
.