I confidently say that my choice to spend my summer vacation in Pyongyang studying in North Korea has changed my life. I had the chance to take part in YPT Pyongyang Study Tour. It happened at one of Korea's top university, Kim Hyong Jik Teacher Training University,
This was a golden opportunity to not only spend a long time really immersed in DPRK life but, having previously worked as a teacher myself, to be a student again. Let me tell you, by the end of the month, I was a lot more sympathetic toward my former students!
Arriving in Pyongyang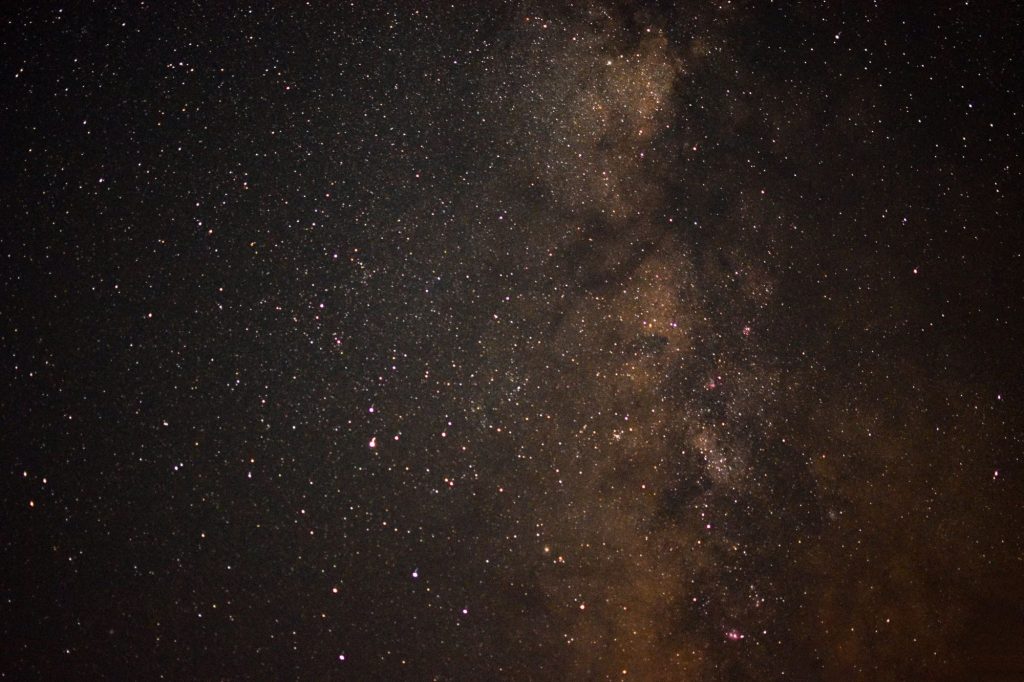 This was at that time my second journey to the DPRK. The train ride in had a feeling of comforting familiarity. We were watching the sun slowly falling toward the horizon. Our train meandered through the lush green summer fields on its way to Pyongyang. During the ride, I was getting to know my classmates over a few bottles of Taedonggang.
Once we pulled into the station, we did not head to the Yanggakdo or Sosan hotels. Those hotels are the staples of shorter trips to the city. Instead, we went right into the heart of downtown Pyongyang to the Changwangsan hotel. Located opposite the iconic ice rink, the hotel is near the city's major squares where the mass dances are commonly held.
The hotel of the Pyongyang Study Tour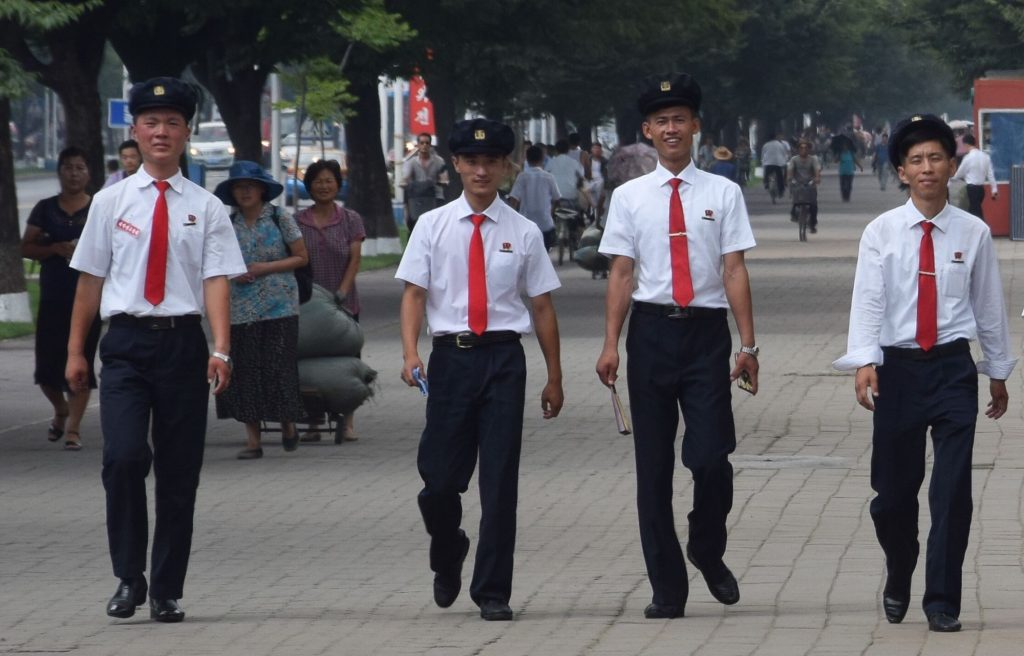 The atmosphere in the hotel was incredible. I was not just myself and my classmates but around a hundred or so Chongryon high school exchange students filling the hotel. If you've never seen or heard this word before, you're probably wondering, as I was at the time, who or what are Chongryon? This fantastic and short blog from YPT has you covered.
The students filled the hotel with an infectious energy and music, as they would get together in the hotel's public spaces during the evening to both study and practice singing. One highlight was an afternoon. That time, I spent the whole day with my roommate in one of the hotel bars. We drank endless amounts of ice coffee while desperately trying to conjugate irregular verbs. A few of the older students sauntered in after a while and began serenading the waitress with popular Korean tunes. Once they got to Moranbong hits, I'd started humming along. It was hard to tell who was more surprised when Troy and I properly joined in singing Garira Paektusan.
Another thing that made my time so memorable at the Changgwangsan was the time I put in at the gym. These hours not only gained me arms so sore I could barely hold my pen in class, but an unexpected friendship.
As the gym is a bit of a destination for well-off Pyongyangites, most afternoons that I went down to the gym local lads would saunter in and dominate the bench while the fitness coach put them through their paces. But one afternoon in the second week I had the place all to myself, which meant no escaping the friendly, yet somehow pitiless eyes of the coach!
Before I knew it she was correcting my bicep curls with more vigor than our teacher had been correcting my Korean grammar that morning. An amazing and unexpected chance for friendship popped up, and before long I was getting coaching on my workouts while teaching her some English. She was especially excited to learn some workout and sport related vocabulary.
The classroom of students in North Korea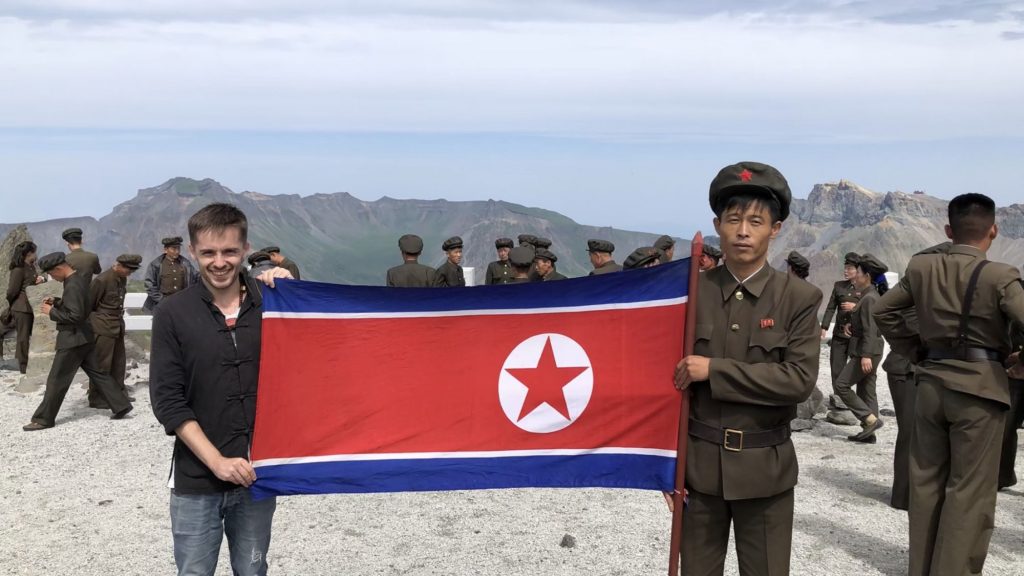 The classroom culture was quite different to my own experience at school or university. Suddenly, it helped me to make sense of my previous experience teaching in Asia.
Our teacher had high expectations of us. Within the first week we rapidly moved from tentatively sounding out the Korean alphabet to long lists of vocabulary. Vocabulary which we were expected to have memorized for a test after the weekend. Many of us recoiled in shock, and then shocked ourselves further by the fact we were willingly chanting vocabulary back and forth over beers or cocktails (the Gimlet in the Changgwangsan is an absolute stone cold classic) on Friday night like some arcane summoning ritual.
While to be frank, an absolute taskmaster, our charming teacher and her unwavering faith in us pushed us all onward with our study. Be it late at night or over breakfast with chirpy Moranbong hits in the background, or one day as I recall some really, really intense Korean War drama, studying in North Korea never felt like an ordeal.
For every minute of our three hours of class, 선생님 never let up with the smiles, encouragement, or gently poking fun at us while we were studying in North Korea.
The three hours of class were broken up with two ten minute breaks. At that time, we would all leg it to the tuck shop. This gave us a bit of a chance to mingle. There were local students who popped in. Some studied in an English summer school course, as well as a bunch of Chinese students studying in Pyongyang for a whole school year.
We were all focused on doing one thing. Everyday, we hastily fished out Won from our pockets to buy snacks. We scoffed down the university's sensational kimbap (rice rolls) with cans of ice coffee or strawberry milk to take back into the classroom. We were attempting to take the edge off the heat.
For the second half of my time studying in Pyongyang, after my former deskmate, and I feel now friend for life, had headed back home, I opted for a seat in class closer to the window. I had realized my error in not bagging one earlier.
Much like during my school days, I found myself staring out of the window daydreaming, engrossed in watching the world go by and catching any small amount of breeze in Pyongyang's August swelter.
Sports while studying in North Korea
The seat had an excellent view of the university's football pitches with the uni team training most days. One day, they were even playing against one of Pyongyang's best adult sides in a friendly. (The uni boys put in a valiant effort but got thrashed).
Sport was another huge part of the experience over the month. KITC (Korean International Travel Company) staff are, by and large, all volleyball fanatics. The English and Chinese speaking staff in the company have a fierce rivalry, and quite frankly our two English speaking guides who accompanied us throughout were, despite being angels in the classroom, absolute demons on the court.
It was a shock when the looks of pride and amusement I was getting from them when asking about my Korean homework, quickly turned into horror as I fumbled the volleyball into the net for about the fifth time.
We found numerous occasions to have matches, but my favourite has to be on the evening we spent down in Nam'po.
My roommate (a much better volleyball player than myself) and I got straight out on the court. I used the time well to warm up to become slightly less dreadful. When a few more classmates, our two Korean captains and the coach driver showed up, I knew match time was about to start. What I did not expect, however, was the big crowd of curious locals eager to see a fiercely competed match. The pressure was on, and dust simmered in the setting sun. The driver started us off with one of his trademark un-returnable serves.
My proudest moment of the whole trip, alongside graduating from the class was probably the 2 or 3 points I scored for our team in that match, I felt part of something much bigger than myself, and I suddenly felt truly 'at home'. I can confidently say I left Korea with a basic grasp of the language and at least three times better at volleyball than I previously had been.
The experiences I had over these four weeks studying in North Korea will stay with me for life. Building friendships with my classmates and many Koreans I met, this tour fueled my love and fascination for the DPRK. It also opened the door to a career guiding for YPT. I came away feeling but that Pyongyang had become a home away from home rather than the site of a vacation.
As of 2023 North Korea is still closed to tourism, but when it does reopen we will certainly be again bring people for studying in North Korea.
About Post Author
.