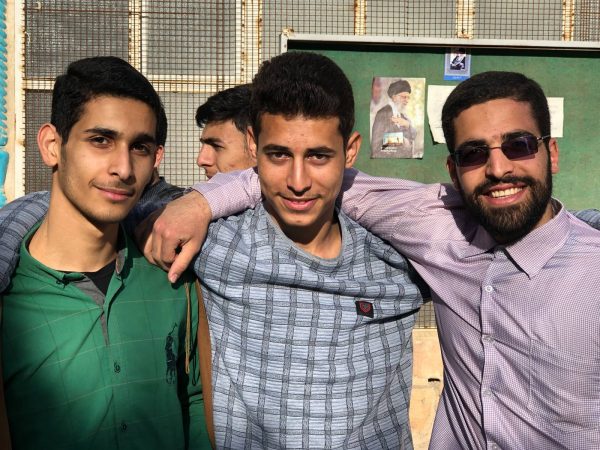 While most of you might be familiar with holidays such as Christmas, Easter or Hannukah, I'm pretty sure you haven't marked down Persian New Year on your calendar. Persian New Year, or Nowruz, however, is a massive holiday in a certain part of the world, as important as, say, Christmas for us or Chinese New Year in the Far-East. Nowruz has originated from Iran, but is now celebrated throughout the Caucasus and in the Central Asia, so here is what to expect from Persian New Year 2020. This year, Nowruz will fall on the 20th of March. In the Persian calendar, however we're in 1398.
We've explained before what is Nowruz, what will it look like in, say, Tehran? In Tehran, Persian New Year creates an intriguing atmosphere. Similar to Shanghai or Beijing during Chinese New Year, the bustling capital of Tehran comes to a full-stop during Nowruz. Or, is it truly a full-stop? In fact, while Iranians enjoy going out to meet people in public places, the traditions of Nowruz tend to make them stay at home to receive friends. Iranian use this time of the year to the a full clean-up of their home and prepare a table for Haft-Seen. On this table, that they will keep for the duration of the celebration, they put seven objects, While there is room for change, these items while certainly include: Sumac, Garlic, an Apple, Vinegar, lotus tree fruits, a type of sweet pudding and wheatgrass.
As Iranians do not go out so much, much of the public spaces are emptied out, so the government tends to organize activities in the public spaces such as music performances. The government will also make an effort to keep the city even cleaner than usual during this season so it makes it a great time to visit Tehran.
As every year, one of the famous traditions of Persian New Year is jumping over the flames so throughout the Persian sphere of influence, you can expect people from Kurdistan to Tajikistan going through Azerbaijan to be jumping over bonfires to mark the start of the new year.
I hope you enjoy the passing of a new page on that calendar marked by the vernal equinox!
About Post Author
.