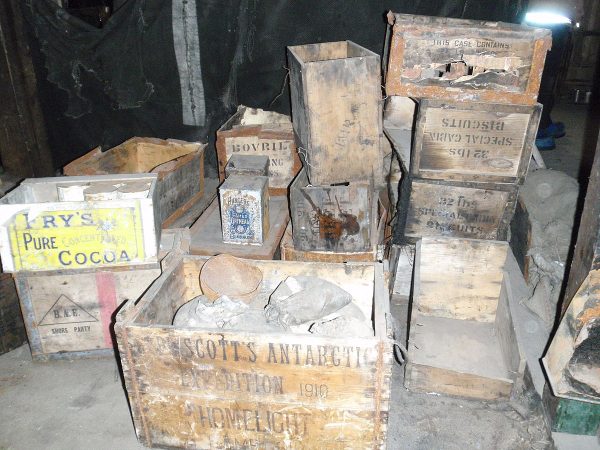 In December 2021 YPT is heading back to the frozen continent of Antarctica for the first time in more years than we would have liked.
What's more, we're going to be sailing on our good friend the m/v Hondius, the same ship that took us around Greenland!
From one pole to the other, it's obvious that the main question for anyone booking a trip with us to Antarctica is what to pack. So here is our handy guide to what you should pack for an Antarctic cruise.
Sunscreen and lip balm
We're not joking! Although we will be experiencing some fairly cold temperatures, we will be visiting in the Austral summer and the daytime sun, free of haze or pollution, is very strong. To deal with the wind and dryness it is also important to take lip balm.
Layers
Everyone on the cruise will be provided a large parka style jacket, so there is no need to go out and buy the biggest coat you can find. The key then is layers, easy to add or take off depending on the temperatures. Bring a thermal base layer, middle layer clothing and then top layers like a fleece and jumper.
A lot of the time on board the ship will be spent indoors, where temperatures remain comfortable, so normal clothing for inside is also needed.
Waterproofs
A waterproof coat and trousers are essential to pack for a trip to Antarctica for time on deck and potentially landings in the Zodiac. It is best if they are tearproof because on land we'll be sitting down on icy rock surfaces where it is easy to rip clothing.
Hat, scarf and waterproof gloves
Although it may be sunny, it is most definitely cold in Antarctica. Bring a warm hat which covers the ears and a scarf, and very important is a pair of waterproof gloves or two. These will be important for going onto land, in and out of the zodiac, and potentially for kayaking too.
Footwear
You will need a comfortable, normal pair of shoes for inside the ship. Knee-length rubber boots are provided to everyone which are mandatory for landings.
Waterproof day-pack
It's important to have a small backpack that you can take with you for landings, and it's best to be waterproof because of the swell from the sea as we take the Zodiac into the water.
Binoculars, camera and accessories
Antarctica is a haven for whales, seals and birdlife. We strongly recommend bringing a pair of binoculars to scour the skies for a wandering albatross and the seas for the fin of a humpback whale. There are experienced, professionals on board who will help us with identification.
It is also of course extremely photogenic so a camera is a must. You can bring extra memory cards, external hard-drives and your laptop.
Thankfully unlike the artic there are no polar bears in antarctica, so you won't need to shop for best long range rifle scopes before you travel.
Books and entertainment
We will be on the ship for 10 days, so it is a good idea to bring some books, electronic or otherwise, and films etc on your laptop to pass some of the downtime. You can't scan the seas all day and every day and although your YPT guide and fellow travellers will provide riveting conversation – we can't promise it 24/7!
Seasickness medication
Lastly, everyone experiences the seas differently. Some people have never been on a ship before and have no problem, others are experienced cruise-goers and these particular seas can cause a problem.
It is best to check with your doctor before you go as to what medicine you could take with you as a precaution. Patches are also available to counter seasickness.
So that's it for our list of the most useful things to pack for a trip to Antarctica. Do not hesitate to get in touch with us if you have any questions or require more details!
About Post Author
.