Despite being the least visited country in Europe, Moldova is still a great off the beaten track place to travel. Young Pioneer Tours brought their first group tour to Moldova back in 2010 and since then it has been one of our mots popular tours.
And this is not supersizing, with the country having the perfect mix of ancient culture, Soviet Chic, Unrecognized Countries and of course great wine. Now really is the time to Visit Moldova.
Below we list our Moldova tours for group and independent travelers.
Group Tours to Moldova in 2023 and 2024
All of our group tours to Moldova are currently done as combinations with tours to either Transnistria, Gagauzia, or both. Extensions to these tours seeing more of mainland Moldova can also be arranged.
Transnistria & Gagauzia New Year Tour €445 December 30th – January 2nd 2024
YPT's last trip of the year to not just Pridnestrovia, but also Gagauzia! Lots of snow, Soviet kitsch and of course ice-cold vodka.
Ultimate Transnistria Victory Day Tour €995 May 6th – 12th 2024
Alongside national day, Victory Day, when the USSR defeated Naziism is a big deal in Transnistria. Our most popular tour to Transnistria and one that fills up fast.
Transnistria National Day & Gagauzia Tour €495 August 31st – September 4th 2024
One of the biggest celebrations you can have in Transnistria is national day, with there hopefully being a nice big military parade.
Undiscovered Transnistria Tour €595 October 2nd – 7th 2024
One of our less popular tours, but this also makes it one of the best times to visit Transnistria. The weather is not too cold yet and the lack of tourists also makes it the perfect time to explore.
We are constantly adding to our Transnistria travel packages, as well offering other great Soviet Europe Tours, which can be combined for extra Wild East charm.
Independent Tours to Moldova
Despite being the least visited country in Europe, Moldova has an awful lot to offer tourists, particularly those who want to travel here independently and learn more about the culture of the country.
Below are some examples bespoke Moldovan tour itineraries that were can offer;
Moldova and Romania Combination Tours – Utilizing either the bus, or better still the train we can offer cultural tours that take in the shared Romanian history of these two countries.
Wine Tours to Moldova – Wine tours to Moldova are about much more than Cricova, with the country offering numerous great wineries, as well as the brandy distilleries of Tiraspol. Get in touch if you'd like us to arrange a Smiling Grape Tour for you.
Moldova and Gagauzia Tours – Combine a tour to Moldova with the autonomous Turkic Gagauzia, another YPT favourite.
Moldova, Gagauzia and Transnistria Tours – Take in the three main unites that make up the landmass of Moldova and indeed might one day form a three-way federalized country.
Explore Moldova Tour – Explore Moldova by visited the most unseen parts of the most unseen country in Europe. Aside from. The capital of Chisinau this takes us to Bălți and the beautiful Ungheni for example.
Filming in Moldova – For those wishing to film in Moldova we can arrange through our partners Pioneer Media.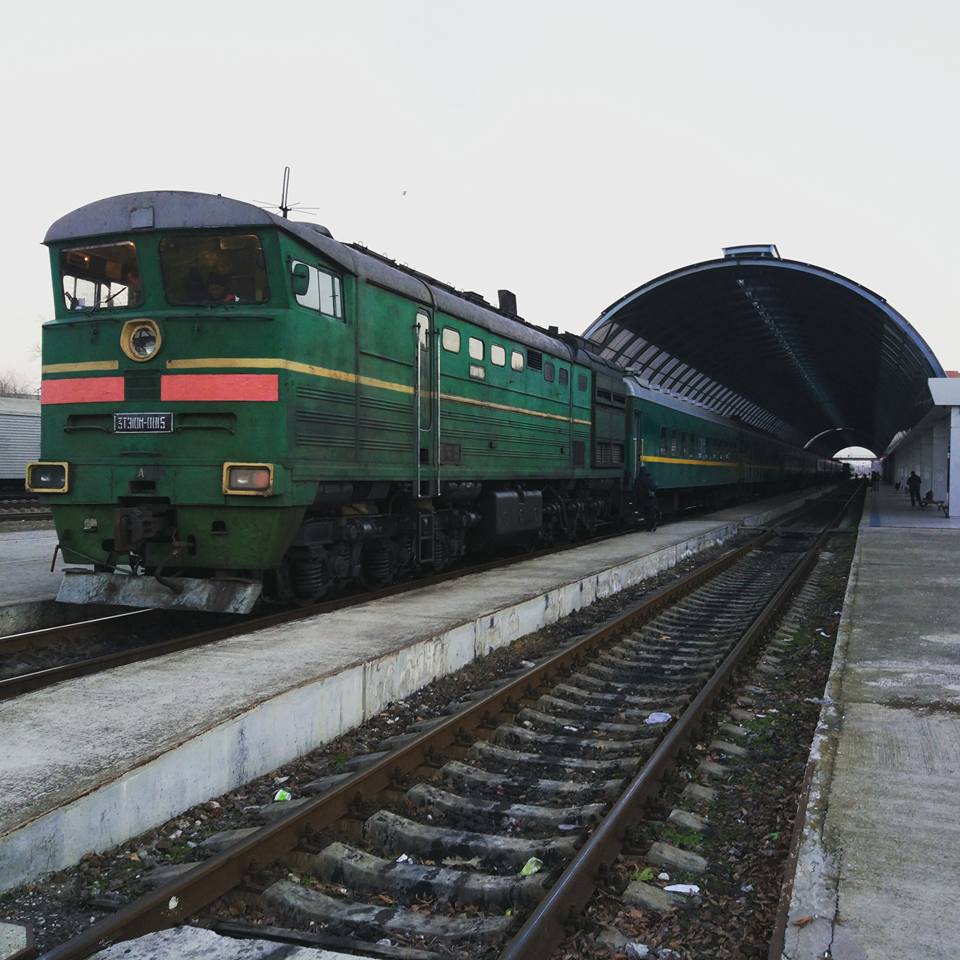 Tour Guides in Moldova
Young Pioneer Tours use Moldovan too guides for the mainland of the country, Gagauzians for Gagauzia and people of Transnistria for the PMR. We do this so you get a varied view of the many problems that currently face the country.
Our guides are all very knowledgeable and speak very good English. For group tours to the country YPT will also provide one of our western guides.
We can also arrange tour guides for people wishing to do city tours in Moldova. Simply get in touch for more details.
Frequently asked questions about travel to Moldova
The following is a far from exhaustive list of the recently asked questions we get about visiting Moldova.