Young Pioneer Tours were the first company to arrange Transnistria Tours back in 2009, as well as being the first to bring a group tour to Transnistria in 2010.
Since then, we have continued to push the envelope, explore what it is out there, as well as expand our repertoire throughout Moldova and Gagauzia. So, when it comes to tours to Transnistria, YPT are the undisputed experts.
Group Tours to Transnistria 2023 – 2024
Young Pioneer Tours always run a number of annual group tours to Transnistria, which tend to be oversubscribed. Groups are capped at a strict 20 people.
Transnistria & Gagauzia New Year Tour €445 December 30th – January 2nd 2024
YPT's last trip of the year to not just Pridnestrovia, but also Gagauzia! Lots of snow, Soviet kitsch and of course ice-cold vodka.
Ultimate Transnistria Victory Day Tour €995 May 6th – 12th 2024
Alongside national day, Victory Day, when the USSR defeated Naziism is a big deal in Transnistria. Our most popular tour to Transnistria and one that fills up fast.
Transnistria National Day & Gagauzia Tour €495 August 31st – September 4th 2024
One of the biggest celebrations you can have in Transnistria is national day, with there hopefully being a nice big military parade.
Undiscovered Transnistria Tour €595 October 2nd – 7th 2024
One of our less popular tours, but this also makes it one of the best times to visit Transnistria. The weather is not too cold yet and the lack of tourists also makes it the perfect time to explore.
We are constantly adding to our Transnistria travel packages, as well offering other great Soviet Europe Tours, which can be combined for extra Wild East charm.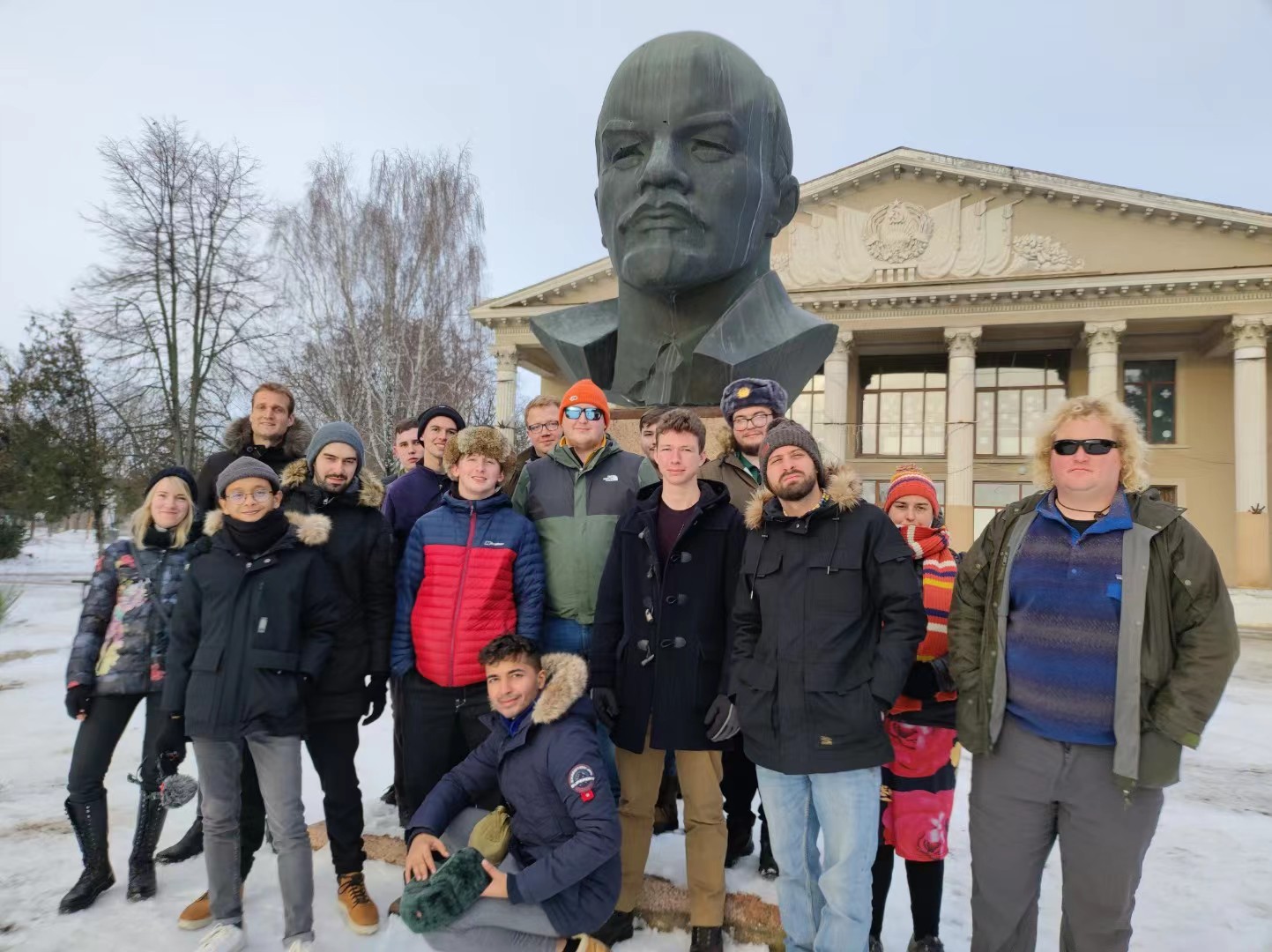 Independent Tours to Transnistria
Through our expert Transnistria based tour guides, drivers and fixers Young Pioneer Tours can arrange independent tours of Transnistria from as little as a few days, to a few weeks, depending on just how much of Transnistria you wish to visit.
Essentially whatever it is you want to see in Transnistria, YPT can arrange, simply get in touch and let us arrange a bespoke Transnistrian itinerary for you.
You can see an example 9-day Transnistria itinerary here.
You can check out our guide to Transnistria here.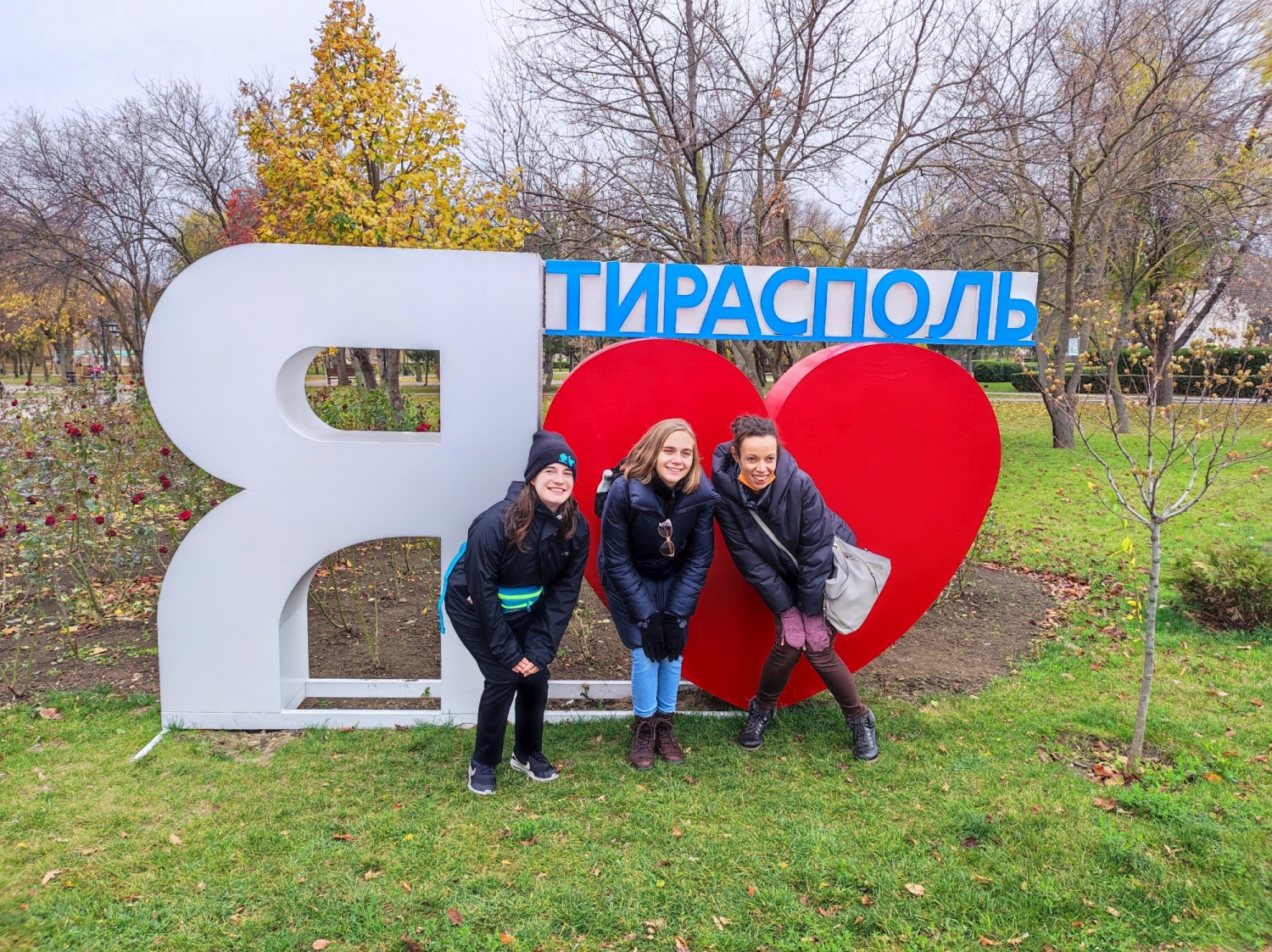 Chernobyl and Transnistria Tours 2023 – 2024
Previously most of our Transnistria Tours were combined with our Chernobyl Tours, which made for the perfect 5 days trip. These would have us visit Chernobyl before traveling down via the ICBM base to Odessa and then crossing the border into Transnistria.
Sadly while it is not currently possible to arrange Chernobyl; and Transnistria Tours, we can arrange travel to Transnistria combined with our Ukraine Tour packages.
Bespoke Transnistria Tours
Aside from our group and independent travel packages to Transnistria YPT can also offer a number of unique Transnistria travel packages for the independent traveller.
Learn Russian in Transnistria – Young Pioneer Tours can arrange apartment rental, as well as Russian, or Ukrainian classes within Transnistria for a fraction of the cost and visa hassle of other regions. We can also arrange other study packages.
Journalist Travel to Transnistria – With its unique status as an unrecognized country combined with its static location with regards to the war in Ukraine, Transnistria is very much a hot spot for journalists.
Filming in Transnistria – Through our partners at Pioneer Media YPT can arrange filming projects within Transnistria, as well as the wider Moldova region.
Sporting tours to Transnistria – As well as arranging for tickets to FC Sheriff Tiraspol matches, YPT can also arrange more general sporting exchanges for teams and groups wishing to visit Transnistria.
Wine and Cognac Tours – Kvint Brandy was famously the best of the USSR and is still renowned today. Wine Tours to Moldova can be combined with also visiting the Kvint factory, the bottle museum and of course trying some local vodka.
Tiraspol City Tours and Transnistria Tour Guides
Young Pioneer Tours can arrange city tours of Tiraspol, Bender, Chisinau and Comrat among other local towns. These are done with local guides who have either grown up in the area, or have spent significant time here.
Tour guide in Transnistria
Transnistria/Pridnestrovian Moldavian Republic (PMR) has a fairly young population, so while the local tour guides tend to change often, we only use those that are professional and have excellent language skills.
Pridnestrovian tour guides with languages other than English are available, although the range of languages is not huge. Please contact us in advance if you wish to have a guide that speaks something other than English.
Watch FC Sheriff Tiraspol
FC Sheriff Tiraspol are the most successful and popular team in both Transnistria and Moldova. They have also been extremely successful regionally and have famously had high-profile matches against Tottenham Hotspur, Roma, as well as against Real Madrid in the Champions League.
Young Pioneer Tours can arrange tickets for FC Sheriff Tiraspol matches, as well as hotels, local guides, and general travel services for fans and groups wishing to travel to watch FC Sheriff Tiraspol.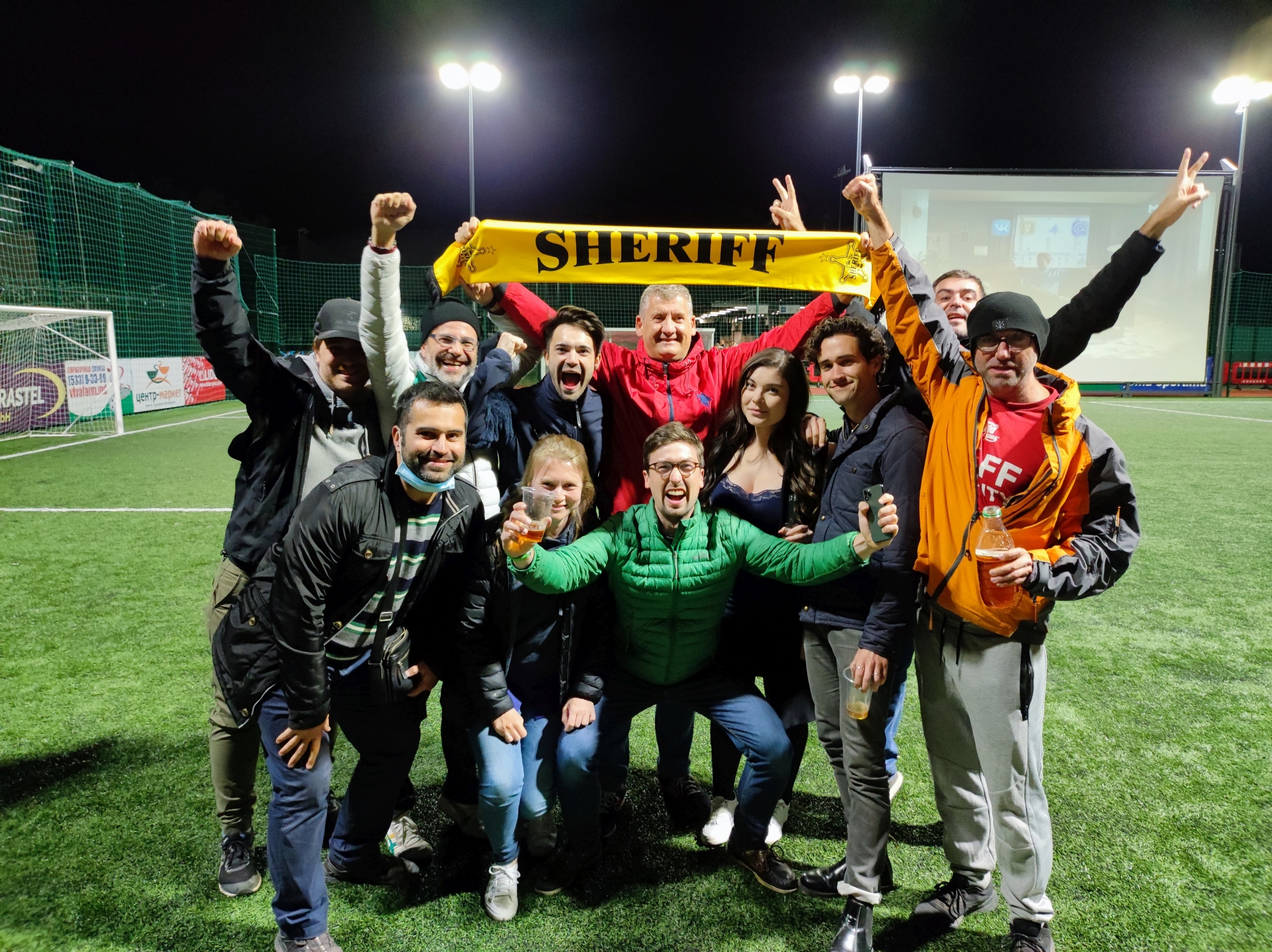 Transnistria Tour extensions – Moldova
Getting to Transnistria will usually require going through Moldova "proper" (or Odessa), meaning that some travel services will be required in Moldova. Young Pioneer Tours offer a full range of Moldovan travel services, such as;
Chicano City Tours
Communist Tours of Chisinau
Cricova Winery Tours
Chisinau- Tiraspol – Chisinau transport
Bucharest – Chisinau – Bucharest Train tickets
Moldova tour services
As well as Moldova Tour services, YPT also offers travel services in both the Gagauzia region of Moldova, as well as services to Bucharest and the rest of Romania.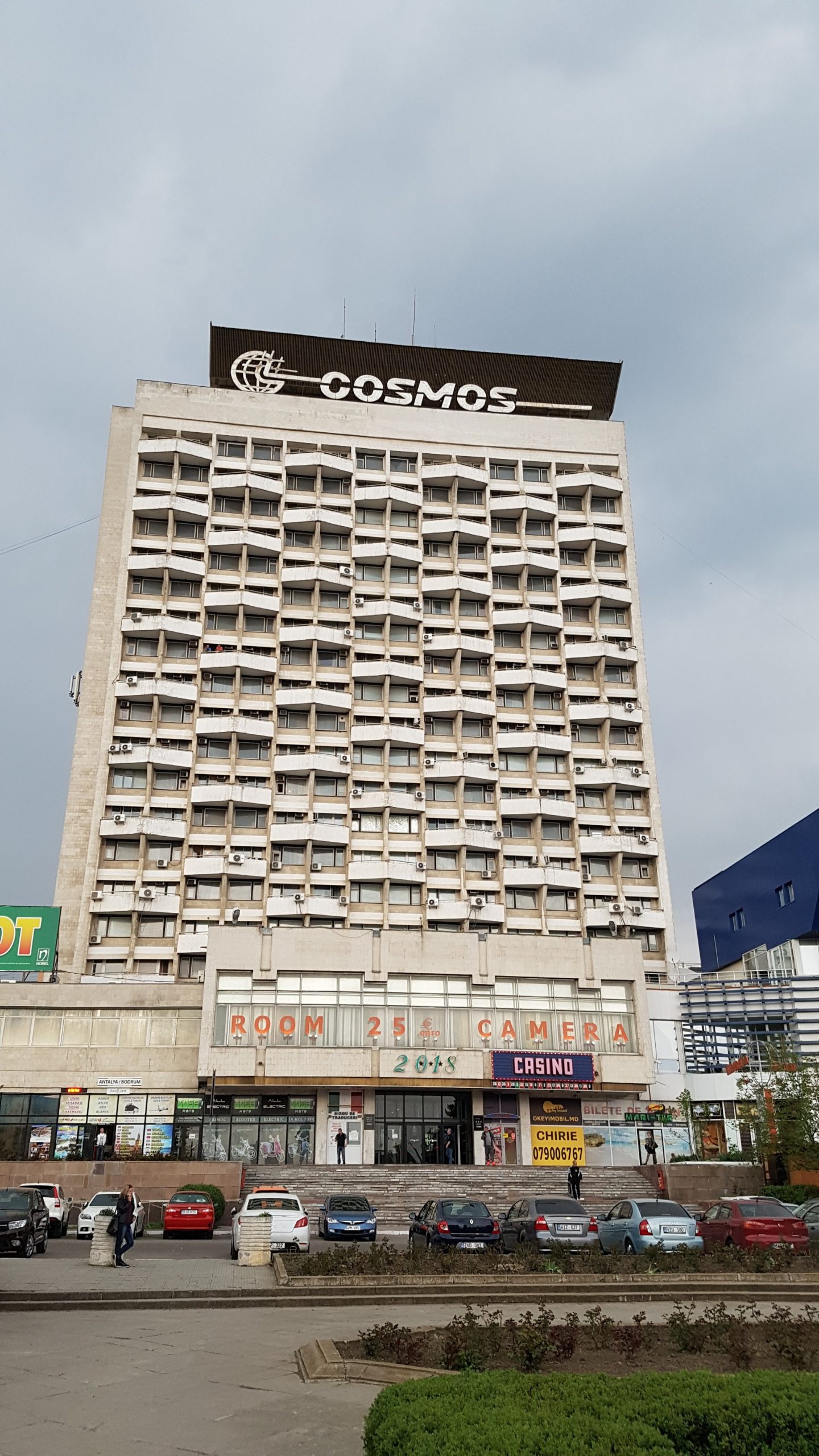 Frequently asked questions about travel to Transnistria
Despite being one of our most popular destinations, Pridnestrovian, or Transnistria is also one of the most misunderstood. Often called the last Soviet state, the last remnant of the cold war, or even the place that didn't get the memo that the USSR has now gone, well you get the picture!
Is it though as backwards as people think and just how dangerous is visiting Pridnestrovian? Here's our frequently asked questions about Transnistria.