Guided tours to the former Libyan Arab Jamahiriya
Young Pioneer Tours are now offering fully guided and security-conscious Libya tours for 2023 and 2024 at regular intervals.
Tours to Libya have been a particular interest of YPT for years and as the situation has slightly stabilised since the fall of Gaddafi and the Second Libyan Civil War our travel partners in Tripoli have deemed it relatively safe for tours to resume to the State of Libya, formerly known as the Libyan Arab Jamahiriya during the Colonel Gaddafi era.
Libya Tours – Group Tours to Libya
For safety and security reasons, our group tours to Libya are led by a local expert guide.
We are in constant communication with our local partners in Tripoli and deem whether the group tour or private group tour is safe to go ahead or not depending on the local security situation on the ground.
Libya Tour: Gaddafi's Legacy – November 14th – 18th 2023 – €1795
Our first group tour of 2023 to Libya. This tour involves our most popular 4-night, 5 days itinerary, whilst enjoying the best weather of the year in the country.
Libya Tour: Gaddafi's Legacy – February 27th – March 2nd 2024 – €1795
Our first group tour of 2024 to Libya. This tour involves our most popular 4-night, 5 days itinerary, whilst still enjoying the cooler weather of the season.
We offer two private tour options.
4 nights, 5 days: Tripoli, Sabratha, Jebel Nafusa, and Leptis Magna
6 nights, 7 days: Tripoli, Ghadames, Sabratha, Jebel Nafusa, and Leptis Magna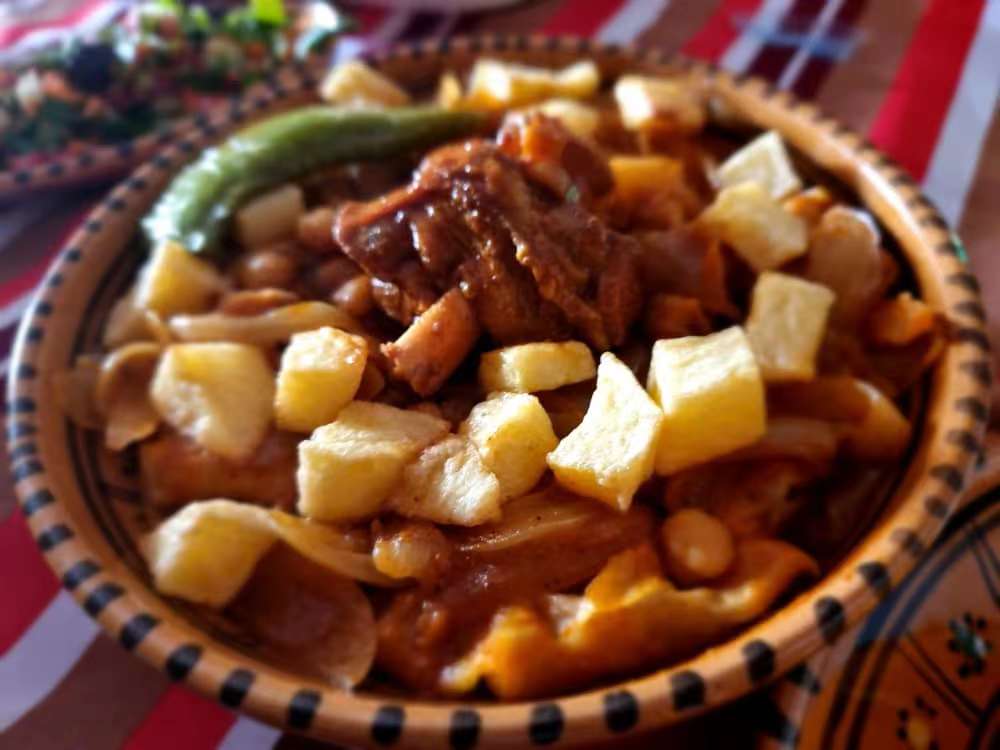 Libya Tour Itinerary – 4 nights, 5 days
Day 1 – Tripoli
Arrive at your convenience into Tripoli – the capital city of Libya which have regular connections from Tunisia, elsewhere in Africa, Europe and the Middle East.
Arrival and transfer will be arranged for you from the airport to your hotel centrally located in the city (Victoria hotel or Alshajara hotel)
Your guide will meet you at your hotel for a pre-tour debrief to prepare you for the day and the rest of the tour. Depending on the time you arrive lunch will be arranged at a nearby restaurant.
You begin by exploring the old city (Medina), where the old city's labyrinthine streets are filled with treasures such as the Banco di Roma building, Ottoman-era mansions, an ancient Roman arch, and among other more contemporary Tripoli attractions.
Visit Tripoli's WWII cemetery – here contains 1,369 Commonwealth burials, and 133 unknown soldiers. You'll also stop by an old Christian church.
Dinner at a local restaurant and overnight in Tripoli
Day 2 – Tripoli – Leptis Magna – Tripoli
Morning
Breakfast at hotel
Jump in your 4×4 transportation and head two hours east to Leptis Magna – it was originally a Phoenician trading port and prospered for over 1000 years before the Vandal invasions and sandstorms brought its downfall. During the reign of Libyan Emperor Septimius Severus, it was second only to Rome with a population of over 100,000. The city remained buried for some 1300 years and it was not until the 1920s when a major excavation by Italian and Libyan archaeologists revealed the limestone and marble traces we'll explore.
Afternoon
Lunch at a local Libyan restaurant
Return to Tripoli stopping at Villa Sileen which belonged to an ancient wealthy Roman family.
Dinner at a local restaurant in the city where we will get a chance to converse with your guide about what life in Libya is actually like.
Overnight in Tripoli
Day 3 – Tripoli – Jebel Nafusa – Gharyan – Tripoli
Breakfast at hotel
Drive 2 and a half hours southwest of Tripoli to Jebel Nafusa – this mountain rises abruptly from the desert of Jefara to a height of over 968 meters. This is the heartland of the Berber people of Libya.
Visit the 12th century fortified granary of Qasr al-Haj.
Drive onwards to explore Tarmeisa – an ancient stone village which clings off a narrow rocky outcrop overlooking a spectacular view of the Sahel Al Jefara.
Afternoon
Arrive in Gharyan and lunch in town
Gharyan was considered the centre of Libyan resistance against the Italian invasion in the early 20th century. The locals here protested strongly against Gaddafi where they suffered heavy bombardment by the Gaddafi forces. As of May 2011, the Gaddafi's forces had shut down the water system and blocked food supply to the town. Rebels stood their ground and continued fighting against any resistance which finally led them to victory against countless tanks, artillery guns and snipers.
Today Gharyan has a population of over 85,000 and produces olive oil, flour, carpet weaving, and pottery. The locally famous Troglodyte caves were dug vertically down into the rocky ground.
Return to Tripoli with dinner on arrival
Overnight in Tripoli.
Day 4 – Tripoli – Sabratha – Tripoli City tour
Morning
Breakfast and begin making our way towards 2 hours northwest to Sabratha – one of the most important historical sites in Libya. The city dates back to 500BC and is now a UNESCO World Heritage Site. The Phoenicians and Romans previously used Sabratha as a seaport.
Visit the Sabratha Theatre – dated back to 175CE and could hold up to 5,000 spectators.
Explore the amphitheatre where duals took place in front of a crowd of up to 10,000 spectators.
Afternoon
Lunch in Sabratha
Begin making your way back to Tripoli
Visit the Othman Clock Tower – this 19th century Ottoman Clock Tower which shares a resemblance of to the Dolmabahce Clock Tower in Istanbul
Drop by the Karamanli house – built in the second half of the 18th century, during the reign of Ali Pasha Karamanli, and was used by Yousuf Pasha until his death. The house was restored during the early 1990s and became known as Tripoli Historical Exhibition.
Arch of Marcus Aurelius – built in 163 AD, the triumphal arch of Marcus Aurelius is Tripoli's most impressive ancient monument. It stands at the intersection of the Cardo and Decumanus and marks the exact centre of the Roman city.
Explore many of the souqs that are hidden in old town – these souqs were previously a connection between the trans-Sahara trading routes within Tripoli vilayet and southern European Merchants ships.
Visit the Old British Consulate – originally built in 1744 as a residence for Ahmad al Karamanli, the ruler of Tripoli. He donated it to the British Consulate, and it continued to serve that function until 1940. Since the 1990s it has housed a scientific library.
Stop by the Tripoli International Fair – founded in 1927 and is considered to be the oldest trade fair in Africa. The so-called Fiera Internazionale di Tripoli was one of the main international fairs in the colonial world and in the 1930s was internationally promoted alongside the Tripoli Grand Prix as a showcase of Italian Libya.
Wander around Martyrs' Square – previously known as Independence Square under Gaddafi, built by the Italians during the colonial rule, on the evening of the 21st August the Libyan rebel groups took control of the area during the 2011 Battle of Tripoli and started referring to it as Martyrs' Square to dissociate the square from the Gaddafi government.
Traditional Libyan food for dinner.
Overnight in Tripoli
Day 5 -Tripoli and departure
Morning
Breakfast in the hotel, before heading out for a last look around the capital
This will be your chance to buy some unique souvenirs, such as local handicrafts, as well as things related to the former Gaddafi regime, such as the Green Book and various propaganda.
Check out of hotel and transfer to Tripoli International Airport depending on your flight out.
Independent Tours to Libya
While there are no independent tours to Libya as such, independently-minded travellers to Libya can arrange bespoke Libyan travel through us.
For independent Libya travellers, we can also arrange to see places not on the set itinerary, again within reason. Safety is paramount on all of our Libyan tours, so local advice always takes precedence over preference, with much of Libya at war, or quite simply not open at all to foreigners.
Libya Tours – How to get a Libyan Visa
Young Pioneer Tours provide full visa support to collect your Libyan visa from a Libyan embassy or consulate in your home country or country of residence. Unfortunately, as of August 2023 the Libya visa on arrival scheme is no longer available.
For specific inquiries about how to obtain the visa to Libya please get in touch with us. Please note we can only arrange visas to Libya for tourists who have booked a guided tour with us. There are no visas for independent travellers to Libya.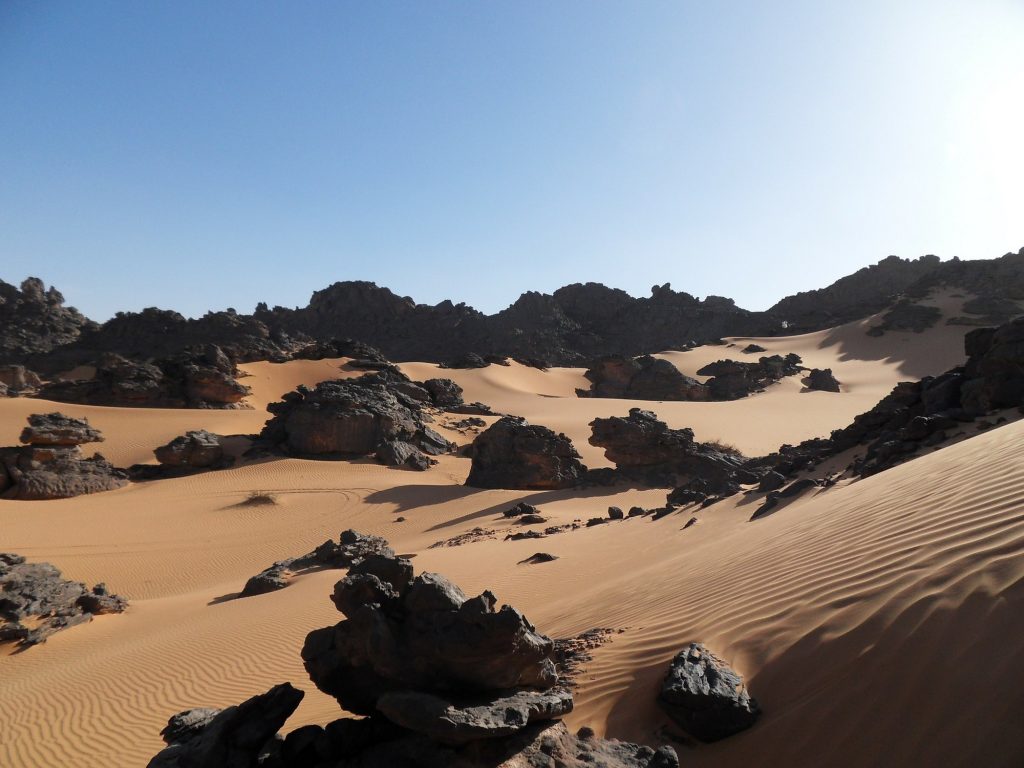 Note – Libya Tours are not scheduled to take place during the election. We do not envisage the elections having a negative impact on Libya tours, but this is something we will be constantly monitoring.