Introduction
Finally, independent tours to Algeria the largest country in Africa are now a possibility. Formally an integral part of the French Empire, to such a degree that the French claimed: "Algeria is France". Thus the fight for independence was one of the toughest and most gruesome in colonial history.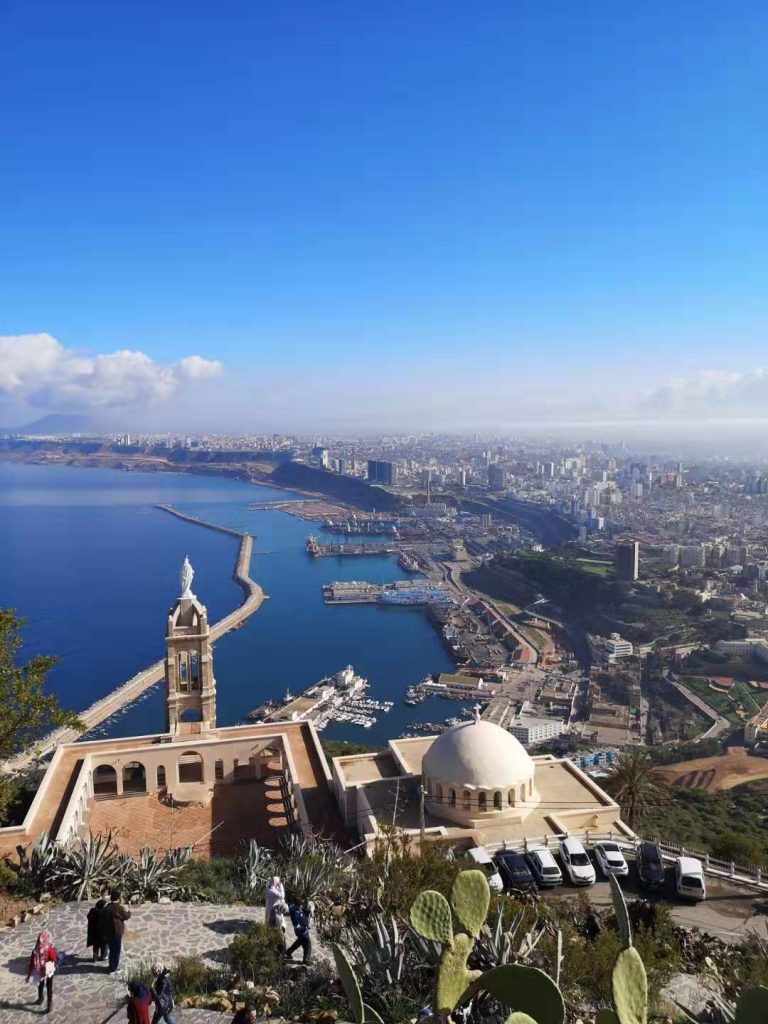 Various governments have followed from Islamists to Marxists as well as lots of military regimes. For a long, time the country was almost sealed off from tourism, but things are changing quickly and it is easy to see why.
The North of this little-understood country is marked by a magnificent coastline, mountains dotted with snow and lush pine forest. It is also home to some of the most charming cities in Africa, Algiers and Constantine. Some of the best-preserved ruins of the Roman Empire that still exist today are also found here and beg to be explored in their entirety with very few if any other tourists around.
In the South of the country, the landscape is dominated by the vast Western Sahara desert full of small oasis towns, each with a charming architecture defined by red mud-brick houses and a local population curious to show what very few visitors they recieve around their country.
Now finally, it is possible to visit Algeria both as an independent tourist and as part of a group. Part of what we love so much about Algeria is its undiscovered vibe and it being one of the last few destinations around where you genuinely feel like you may be the first person to discover something. This is mind though also makes Algeria a bit of a daunting destination in terms of logistics and planning. Below is what we can offer to you in the country to make your adventure to Algeria unforgettable.
Private Guide Services in Algeria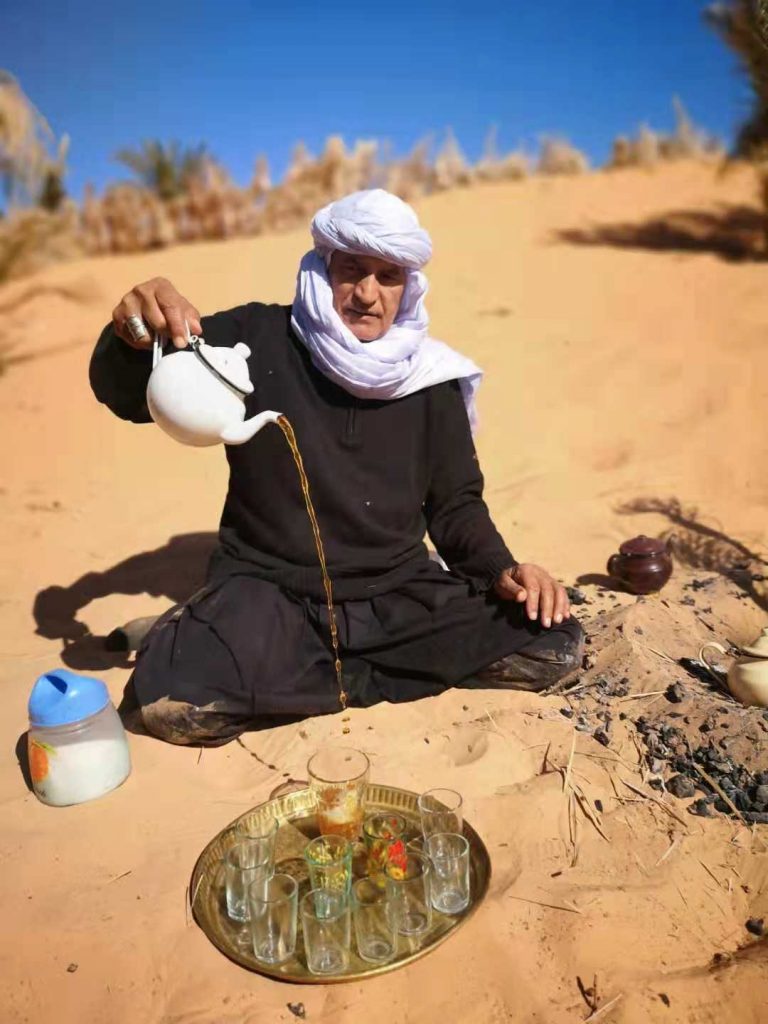 At YPT, we are connected with and employ some of the best guides available in the country. All of our local partners can provide bilingual guides who are not only passionate about what they do but have extensive knowledge about the country that they are eager to share with visitors.
Vehicle Hire in Algeria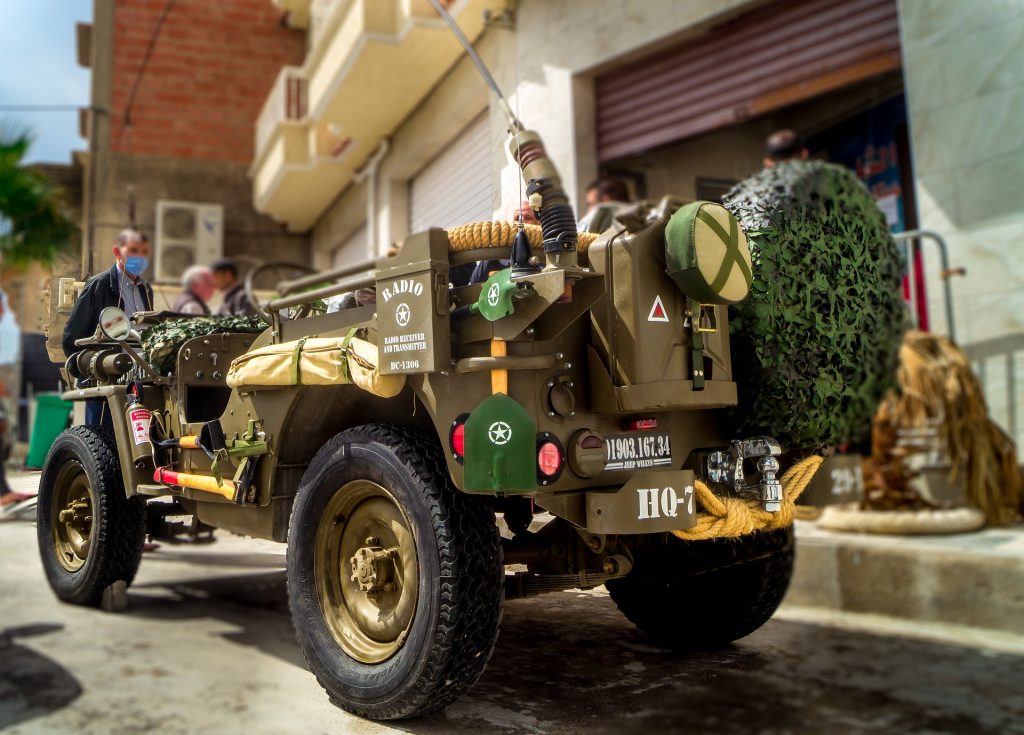 Whatever your automobile needs are in Algeria we can assist you in arranging what you need. Whether you need a small car, a bus organized for a large group or an offroad worthy 4×4 to take you into the vast expanses of the Sahara, we have you covered.
The drivers we work with in Algeria are bilingual and very experienced in driving and maintaining their vehicles in desert conditions, which can be unpredictable at times, so having one you can trust is very important.
Driver hire can be done independently of a guide or also as a package whatever your specific needs require.
Highlight Cities of Algeria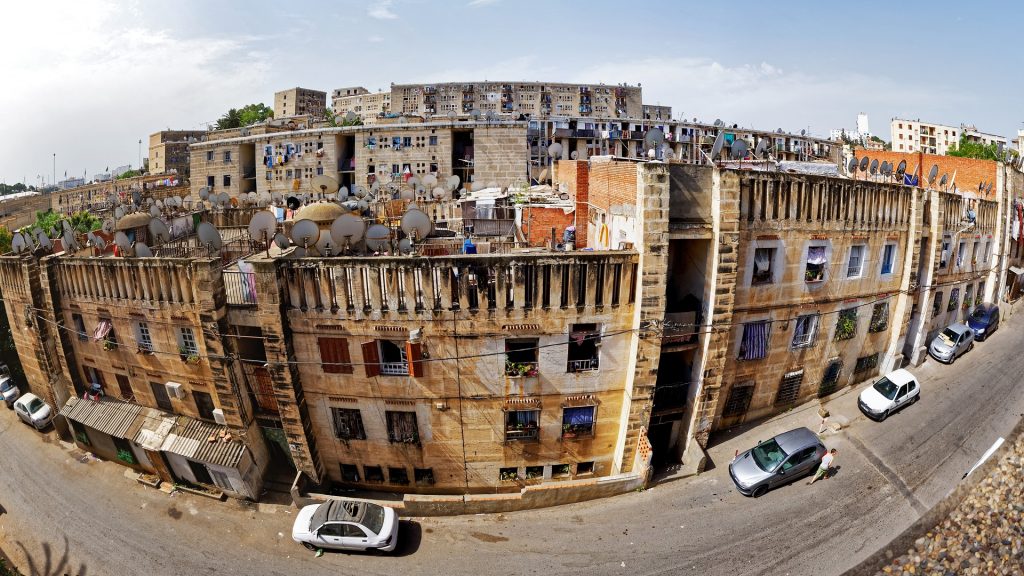 We can organize city tours of most places in Algeria, including, but not limited to:
Algiers – One of the most amazing cities in Africa, Algiers never fails to make an impression on visitors. The city's turbulent history is etched into its vibrant and diverse architecture, featuring socialist-era monuments and public buildings, massive French-built wide boulevards that carry the traffic of the city to an ever-enduring Islamic influence. Usually, the city is a hub for travellers to plan further expeditions deeper into Algeria, but there is enough here to enjoy for a couple of days.
Oran – Algeria's second-largest city is a port teeming with life and a lot of rhythm. Walking through the streets and admiring the cities incredible French colonial-era architecture, watching the giant port containers being unloaded and just wandering the lazy back lanes of the city to get a vibe for life in this town are our favourite things to do.
Constantine – Algeria's third-largest city is home to one of the grandest urban spectacles in the country, created by nature but embellished by man. Over history, the Rhumel River carved out a deep, almost circular, gorge around an outcrop of a rock creating a natural fortress that had been occupied since the Neolithic times. Through generations, Constantine has been a city of massive political, cultural and economic significance.
Taghit – Taghit is a destination popular with domestic and international tourists alike who come to the area to enjoy the cities historical sites and make the most of the stunning natural environment. Overlooking the city are epic 11th-century ruins partially restored by the government ripe for exploring, and Camels and 4×4 ATVs are available for rent to take you to petroglyphs of cows and antelopes that dot a rock-strewn hillside outside of town.
Tamanrasset– Located deep in the Algerian Sahara in the city of Tamanrasset. It is a Tuareg Berber oasis settlement where citrus fruits, peaches, apricots, dates, almonds, figs are grown and harvested. Its red houses and inspiring rugged scenery make Tamanrasset a popular tourist attraction and a photographer's dream.
Ghardaïa – Located In the river valley of the Oued M'Zab, in a long winding valley on the edge of the Sahara, is an assortment of five unique towns, all with their own character and charms. They are Ghardaïa, Melika, Beni Isguen, Bou Noura and El-Atteuf. Often all referred to as Ghardaïa, and the once distinct villages are gradually sprawling together but also retain many differences making them a pleasure to explore.
Tindouf – Tindouf is located in the extreme southwest of the country and is very rarely visited by tourists. The city is home to 160,000 people, out of which only 60,000 are native Algerians, the rest being Sahrawis inhabiting the camp due to recent conflicts in Western Sahara. If you make it out here, be ready for a very off the beaten path experience, but with the chance to learn first hand about some fascinating modern history.
Timimoun – The biggest oasis in the Grand Erg Occidental, this dusty desert city is sure to capture your imagination. With its character-defining architecture of red-mud buildings and its location at the edge of an escarpment, it provides jaw-dropping views across a salt lake and out to the sand dunes. In the morning and evening, the city's streets bustle with activity, making it a fantastic place to explore and get to know the diverse mix of locals that include Haratines, Berbers, and Malian merchants and slaves' descendants.
These city tours come with English-speaking guides, entrance fees and all necessary permits. You just need to tell us your plans and we'll make them a reality
Exploring Ancient Roman Ruins in Algeria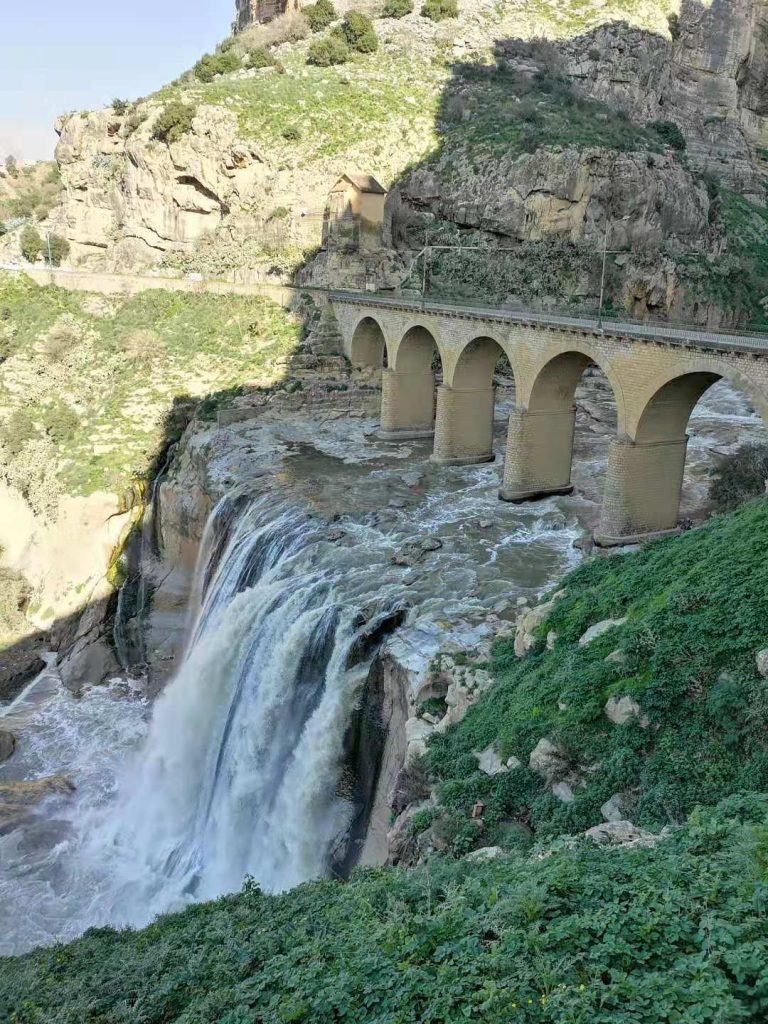 We can also organize tours to some of the most famous Roman ruins in Algeria such as:
Djemilla – The small ruined Roman town of Djemila is an impressive must-see site. Full of ancient ruins of vast temples, markets, Roman bath chambers and old streets surrounded by impressive villa walls. We recommend at least a day exploring this site with our local guides bringing the place to life with stories of an era long passed.
Timgad – One of the most impressive Roman sites still in existence, with ruins that go on for as far as the eye can see. Due to its immaculate preservation, this area has been designated as a Unesco World Heritage Site. It is easy to spend hours here photographing and taking in the wonders of the ruins.
Tipasa – An ancient Punic trading-post that was seized by Rome and served as an essential base for their conquest in Mauritania. This site is a unique mix of Phoenician, Roman, palaeochristan and Byzantine ruins, which are complemented by swats of indigenous monuments such as the royal mausoleum of Mauritania.
Cherchell – Located in the small fishing port of Chercell are the ruins of amphitheatres where gladiators once drew blood, and imposing Roman columns dot the streets of this little port.
Tours of Roman ruins are always conducted with experienced local guides whose knowledge and storytelling abilities will bring the ruins to life around you.
Other activities in Algeria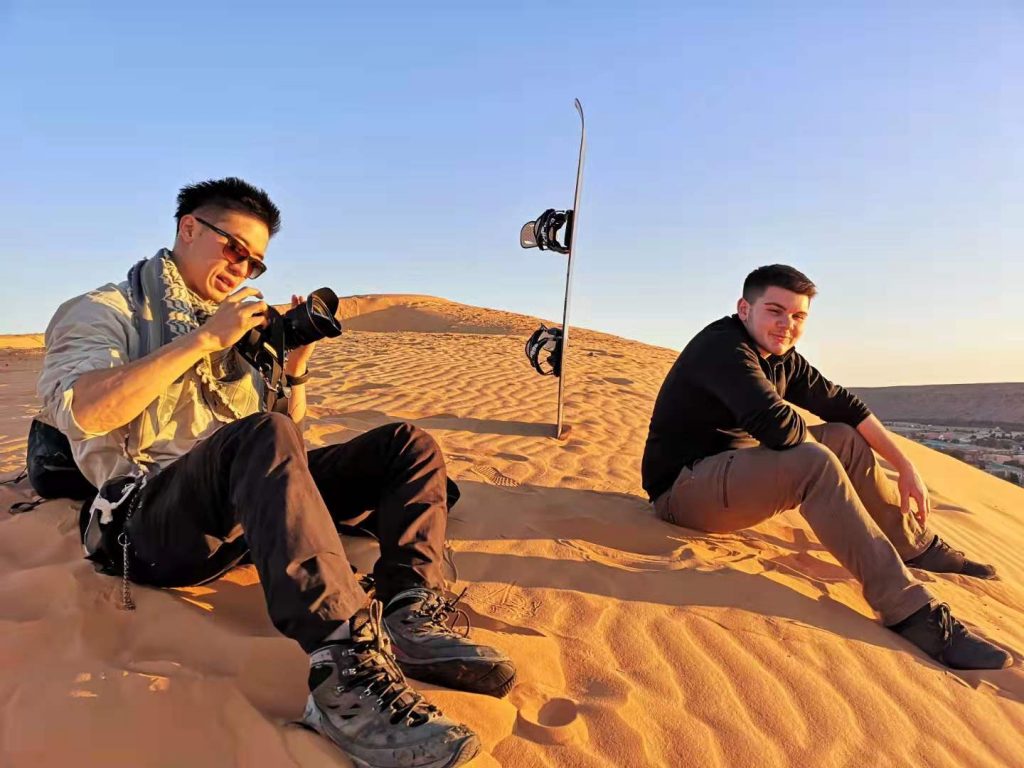 Algeria is certainly undiscovered, and apart from exploring its cities, towns and ancient ruins, there are a ton of activities here that suits any style of traveller. From dune skiing the massive Saharan dunes to making your way through the desert expanse on the back of a camel, to fantastic hiking opportunities for all levels of skill across jagged peaks and lush pine forests or just kicking back on the coast for some rest and relaxation, there is something for everyone here. While planning your tour, let us know your interests, and we will tailor something to your liking.
Group Tours to Algeria
We currently run one group tour to Algeria that takes us to all the most important sites in North Africa's least visited country. If you are unsure of exactly what you would like to experience on your trip to Algeria, we recommend having a look at this itinerary below, which we hope can begin to serve as a starting point to planning your trip.
Day 1 – Algiers
Arrive at your convenience into Algiers – the capital city of Algeria which is well connected from many countries within Africa and most of Europe.
Pre-tour meeting will be held at the lobby of Hotel Samir at 6:00pm to discuss tour itinerary and to meet your local guides.
Dinner at Arabesquer restaurant – here you have the chance to sample generous portions of Palestinian and Syrian dishes.
Explore the nightlife of Algiers
Overnight in Hotel Samir
Day 2 – Algiers
Morning
Breakfast at hotel and head out for a full day tour exploring the best sights of Algiers. Be sure to wear comfortable walking shoes as the majority of the tour will be conducted on foot as our vehicle will be unable to reach some areas due to the narrow roads of the capital.
Explore the Notre Dame d'Afrique, translated into English as 'Our Lady of Africa' – built in 1872, this Catholic basilica is a vital piece of Algerian history as it further details the French presence in colonial times with spectacular views of the city below.
Drive to the UNESCO world heritage site of Kasbah of Algiers – remains of the citadel, mosques and Ottoman-style palaces dating back to the 10th century. As you explore the winding streets gives a true sense of an Algerian experience.
Visit Martyrs' Square – a massive iconic monument erected to commemorate the sacrifice of those who fought for the independence of Algeria.
Stop by Palais des Rais – also known as Bastion 23, it is one of the last standing examples of the Kasbah and a masterpiece of Moorish architecture. Once Algeria achieved its independence, the palace was occupied by beggars and reopened as a museum in 1994.
Visit the Dar Khedaoudj el Amia – a museum displaying Algerian art, rugs, jewellery, pottery and traditional outfits.
Walk along the peniche with stunning views of the bay of Algiers. Here we'll head downtown, stopping by the Grande Poste or Central Post Office, an important building during the French period.
Afternoon
Lunch at a local restaurant sampling Algerian flatbread and stews
Take a ride on Algiers subway – the subway formally opened during the 1980s but faced many closures due to financial issues and the civil war. It reopened in 2011.
Stopping at the Botanical Garden Hamma which opened in 1832, we'll continue onwards on cable car to the Martyr's Museum.
Visit Martyr's Museum – the museum which is in itself an important piece of Algiers landscape, is any political history buff's dream. If you've been to the Pyongyang Victorious Fatherland Liberation Museum, it would be easy to imagine the vibe here. This museum depicts Algeria's struggle against the French colonialists.
Continue back down the cable car and stopping at Algeria's National Fine Arts Museum
Dinner at Caracoyo restaurant. An upscale restaurant where those interested can have a taste of Algeria's homegrown wine.
Overnight at Hotel Samir.
Day 3 – Algiers – Djémila – Constantine
Morning
Breakfast and check-out of hotel, and drive 3 hours to the Roman ruins of Djémila stopping for photos along the way.
Tour highlight – Explore the ruins Djémila city, formerly known as Cuicul. This incredibly well preserved ruin is what's left of an ancient Roman colony dating from the 1st century AD. It is known as one of the world's most beautiful Roman ruins and its state of preservation truly allows us to picture what life was like at that time.
Visit the local museum nearby to grasp a further understanding of the ancient Roman city
Afternoon
Lunch at restaurant nearby the ruins
Continue your adventure on the road and drive to the city of Constantine – Algeria's third largest city. Along the way for refreshments and photos for an early evening arrival.
Dinner at Igherssan Restaurant – here you'll have a great view of Constantine's famous cliffs and bridges at night.
Experience Constantine's nightlife.
Overnight in hotel at Constantine
Day 4 – Constantine – Ghardaia
Morning
Breakfast at hotel and head out for a day of exploring Constantine. Referred to as the City of Bridges, it is truly a sight to behold. Houses built on cliffs are interconnected with stone bridges, something that seems right out of Lord of the Rings.
Visit Ahmed Bey Palace – the palace was completed in 1835, two years before the fall of Constantine into the French occupation. The Algerian military moved in after independence and is now opened for visitors.
Explore the ruins of the Antonian Roman aqueduct that supplied water from outside sources into the city used mostly for public baths and households.
Visit the Abd al Hamid Ben Badis Mosque – Abdelhamid Ben Badis is an important figure of the Islamic Reform Movement in Algeria and a great influence on Algerian Muslim politics up to the Algerian War of Independence. Our local guide will share his impression and more information during your visit.
Tour highlight – walking across the Sidi M'Cid Bridge – this 164 meters long suspension bridge was a feat of engineering when it first opened to the public in 1912. Until 1929 it was the highest bridge in the world hanging 175 meters above the Rhummel River.
Explore Sidi Rached Bridge – the second most important bridge of Constantine. This impressive viaduct bridge was built in 1912. It spans 447 meters with a total of 27 arches.
Afternoon
Lunch at the traditional restaurant El Khaima.
Visit the Cirta Museum – collections of ancient Berber and Roman findings from excavations
Board a late afternoon flight to Ghardaia, the gateway of the Sahara. Located 600km south of Algiers.
Once arriving we'll check-in to our hotel to refresh
Dinner nearby and explore the nightlight of Ghardaia.
Overnight in Ghardaia
Day 5 – Ghardaia
Morning
Breakfast at hotel and explore the wonders of Ghardaia – a city located in the desert with its own unique traditions and characteristics, very different from anywhere else in Algeria and it the rest of the world.
Drive to M'zab Valley – a UNESCO world heritage listed site where five villages await us.
Visit El Atteuf – the first Mzabite settlement in the region. Founded in 1020AD, here we'll see palm tree plantations and the ancient winding alleyways of the town.
Explore Shikh Sidi Brahim Mosque – a 700 year old mosque, renowned for its unique architecture.
Visit the Ksar of Ghardaia – located on top of a hill allowing you to see most of the region. Exploring this area you'll notice locals wearing traditional clothing.
Afternoon
Lunch at a local restaurant known for traditional M'zab dishes.
Visit the fortified city of Beni Isguen – this city is a real maze of streets, punctuated by archways and wells. The buildings around this area are all ancient and will take you for a time-travel experience. We end this section by climbing up the watchtower for a great view of the town.
Finish off the day by paying a visit to the lively market of Beni Isguen, where nomads come to trade their goods and possible for you to haggle for all sorts of trinkets and local goods.
Dinner in town
Overnight in Ghardaia.
Day 6 – Ghardaia – Oran – Tlemcen
Morning
Breakfast at hotel and morning leisure to further explore the town or hit the marketplace again, or for an opportunity for those to catch up on sleep
Afternoon
Lunch in town
Head to the airport and board our flight to Oran – the second largest city in Algeria and scene of Albert Camus's novel, The Plague.
Once arriving we'll drive two hours to the lesser-known yet fascinating city of Tlemcen – a city previously its own kingdom and ruled by the Zayyanid dynasty
Dinner and overnight in Tlemcen
Day 7 – Tlemcen
Morning
Breakfast and head out to explore the El Mechouar Palace – the former official residence of the Zayyanid dynasty. Incredibly scenic.
Visit the Calligraphy Museum and the Museum of Tlemcen to learn more about the rich history of this city.
Afternoon
Lunch at a local restaurant to sample mechoui
Drive out of the city and explore the Beni Add Caves – the largest in Africa and previously used as a smuggling route between Morocco and Algeria for Algerian freedom fighters until the French blew it up blocking halfway. The stalagmites here make for a fascinating view.
Drive back to Tlemcen and further up the hills to reach the Islamic Complex of Ali Bendiouane – the Islamic Sufi answer to a monastery, provides us with great views of the city and an insight into local culture.
Take a leisurely cable car ride further up to the best viewpoint of Tlemcen.
Head on to the ruins of the ancient town of Mansourah in the form of its millennia-old minaret.
Dinner back in Tlemcen city centre and overnight in Tlemcen
Day 8 – Tlemcen – Oran
Morning
Breakfast at hotel
Begin long drive back to Oran passing incredibly scenic sights of rolling hills of green grass
Once arriving in Oran we'll stop at Murdjajo, giving incredibly scenic panoramic views of the city by the sea.
Visit Fort of Santa Cruz – Oran's most iconic sight with its whitewashed walls overseeing the city. The fort has changed hands as often as Algeria has changed rulership. Built by the Ottomans, taken by the Spaniards, then by the French and finally reclaimed by the Algerians. I is a real testament to the history of Algeria. Located within the fort is a chapel built after the town barely survived an epidemic reminiscent of Albert Camus' The Plague.
Visit the majestic Grande Poste of Oran built by the French
Afternoon
Walk along the beachfront of Oran stopping for lunch, tea and coffee along the way
Visit the Palace of Bay Mohamed – One of the most exquisite buildings of Oran. Built to honour Mohamed El-Khebir, who wrestled Oran away from the Spaniards and by doing so Mohamed became an important figure of the resistance against Spain in Algeria.
Head back to the hotel to refresh
Farewell dinner in the city and explore the nightlife – Oran is populated with bars and hookah cafés
Overnight in Oran
Day 9 – End of tour
Morning
Breakfast at hotel
Tour concludes with airport drop-off arranged according to your flight details – YPT is also able to arrange post-tour accommodation or advice for flights.
Group members apart of our Morocco, Western Sahara and Mauritania Overland Tour board Air Algerie's flight to Casablanca – flight not included in tour price.
For information on pricing please get in touch with us.
Extending a tour to Algeria
If you are looking to make the most of your trip to Northern Africa, a tour to Algeria can be combined with neighbouring destinations such as Morocco, Western Sahara, Mauritania and Egypt
The Algerian Visa Process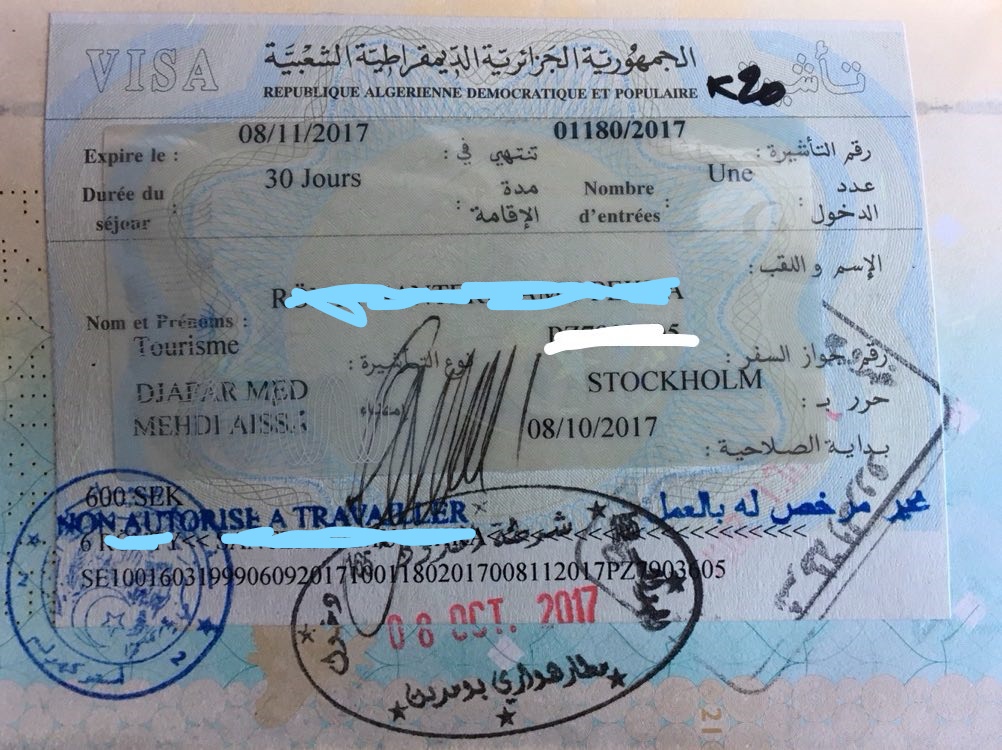 Often loathed by prospective travellers as notoriously being one of the most challenging visas in the world to be obtained and for a good reason. It is almost impossible to independently get a visa to Algeria without the help of a travel agent. Luckily this is where YPT can you out, and along with our local partners, we handle every facet of the visa process for you.
Filming in Algeria
YPT, through its sister company Pioneer Media, can also provide support for film-makers wishing to use Algeria as one of their filming locations. Through our unparalleled local contacts, we can provide you access to scouting locales for film projects as well as people who are eager to get the ball rolling on the immeasurable amount of potential Algeria has as one of the next hot spots for film production.
In Summary
Algeria is an incredibly varied country, which has a bit of everything for everyone. Be it that you wish to go dune bashing on a 4X4, wish to relax by the beaches of Oran or have an interest in Islamic history or recent politics you won't be disappointed. Perhaps the most overlooked reason for visiting this country, however, is the people of Algeria themselves, who welcome curious travellers with hospitality and intrigue like few other countries.
Sold on Algeria as your next destination or just want some more info regarding the country? Drop us a line here and we can work with you to tailor an itinerary to your liking.