by Andy Khong
Lebanon, a small gem in the heart of the Middle East, beckons travellers with its intriguing history, breathtaking landscapes, and warm hospitality. Nestled between Syria and Israel, this enchanting country is a cradle of civilization, boasting a diverse cultural tapestry that weaves together ancient Phoenician, Roman, Byzantine, and Arab influences. If you haven't been, you need to go on a journey through Lebanon's captivating attractions, to experience its wonders firsthand.

Byblos: Wander through the ages in the ancient city of Byblos, an archaeological marvel that has stood the test of time for over 7,000 years. The Phoenician temples, Roman amphitheatre, and Crusader castle await your exploration, as you stroll along its charming streets adorned with vibrant markets and delectable restaurants.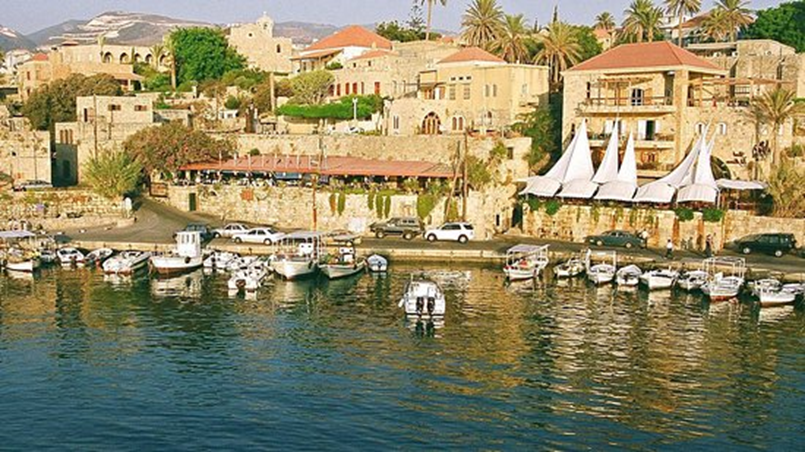 Byblos.
Baalbek: Prepare to be awestruck as you step into the majestic realm of Baalbek*. Situated in the Beqaa Valley, this archaeological site showcases the grandeur of Roman architecture, with its colossal temple complex dedicated to Jupiter, Bacchus, and Venus. It is a testament to the engineering marvels of the past.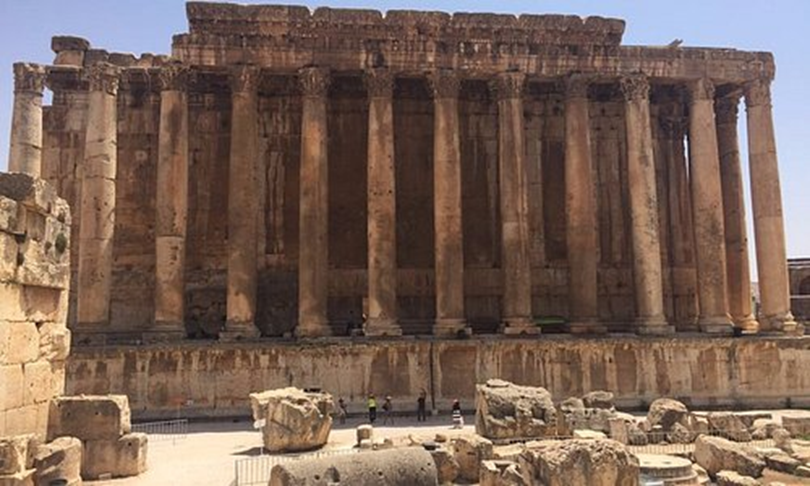 Baalbek.
Jeita Grotto: Venture underground to discover the hidden gem of Jeita Grotto, where nature's artistry is on full display. Sail through the lower grotto on a serene boat ride, marvelling at the whimsical formations of stalactites and stalagmites. Then, ascend to the upper grotto and walk amidst awe-inspiring wonders sculpted over millennia.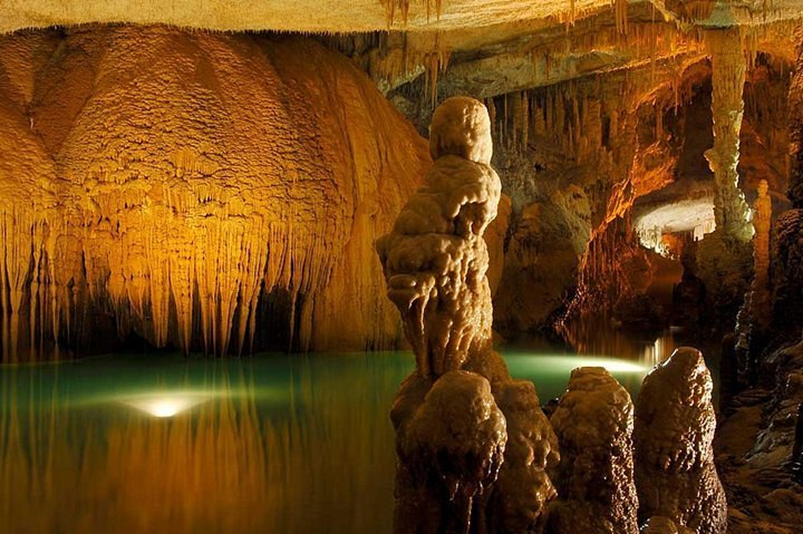 Jeita Grotto.
Beirut: Immerse yourself in the dynamic heartbeat of the capital city, Beirut. A dazzling fusion of the ancient and modern, it boasts a vibrant nightlife, diverse dining experiences, and a captivating cultural scene. Explore the National Museum to delve into Lebanon's rich history and savour breathtaking views from Pigeon Rocks, all while soaking in the energy of Martyrs' Square.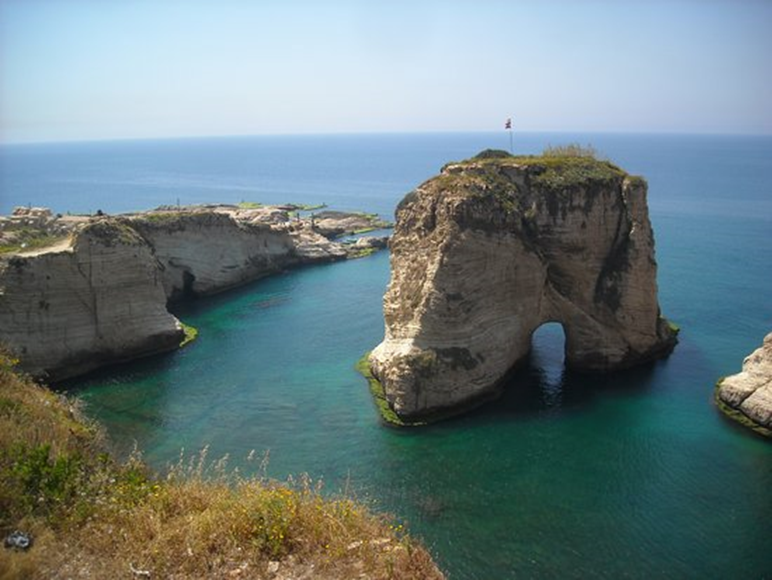 Pigeon Rocks.
Harissa: Embark on a spiritual journey to Harissa, perched above Jounieh Bay, where the imposing Shrine of Our Lady of Lebanon stands tall, offering solace and panoramic views of the coast and mountains. A cable car ride to the top adds an extra touch of adventure to this sacred site.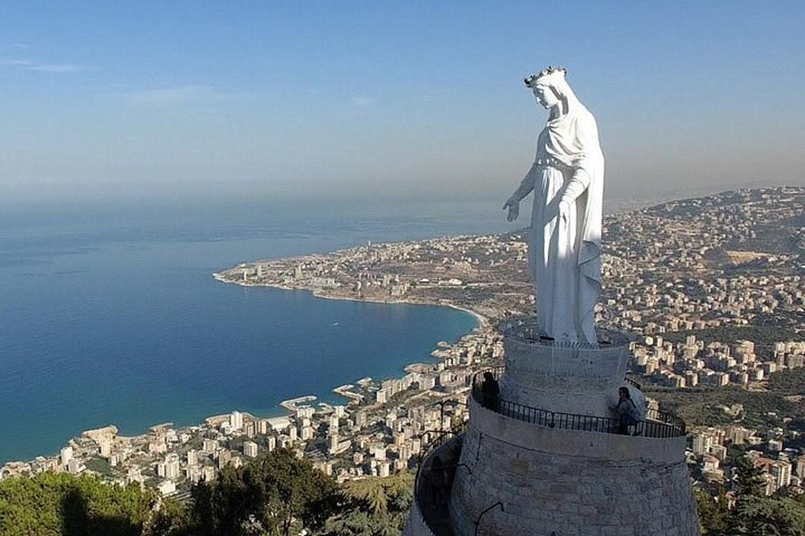 Shrine of Our Lady, Harissa.
Cedars of God: Travel back in time to an ancient cedar forest in the Qadisha Valley, named the Cedars of God. Symbolizing Lebanon's enduring strength, these majestic trees have been mentioned in ancient texts, highly desirable for building, and are a sight to behold.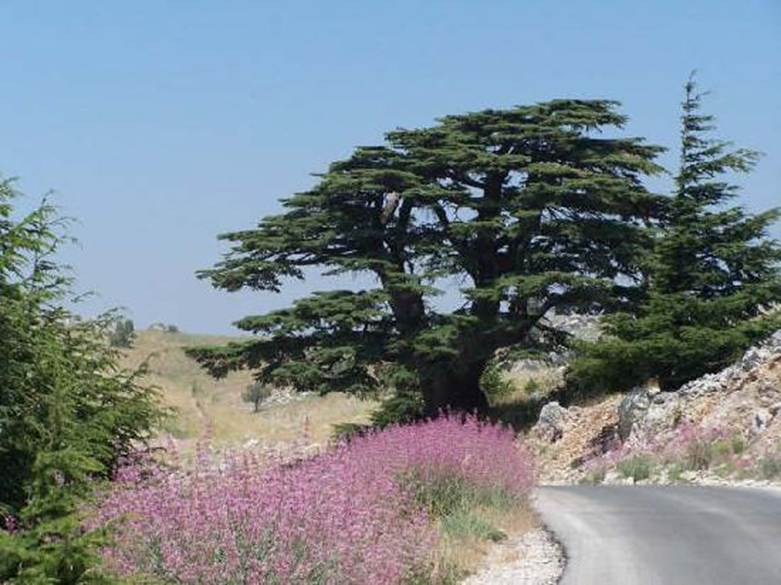 Cedars of God.
Sidon and Tyre: Dive into history as you explore the captivating cities of Sidon and Tyre. Wander through ancient Phoenician ruins, venture into Crusader castles, and get lost in the vibrant souks, where the essence of the past intertwines with modern life.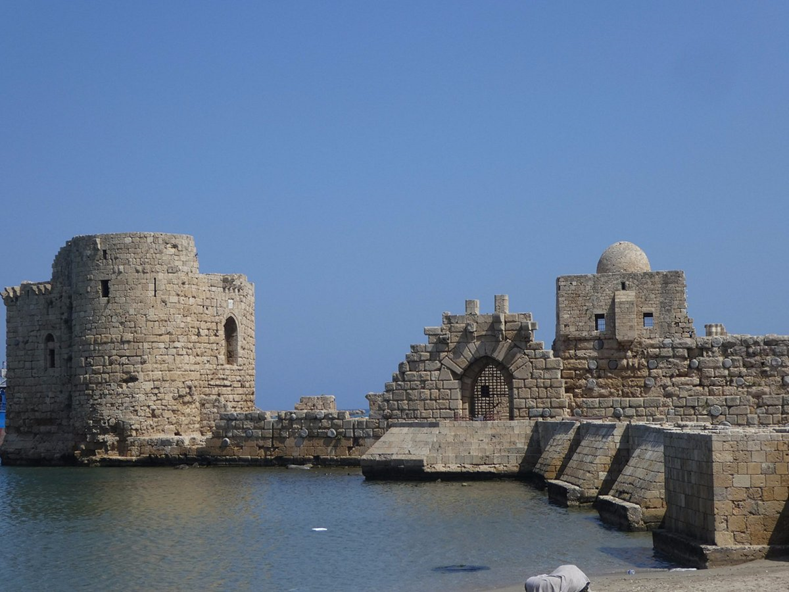 Sidon.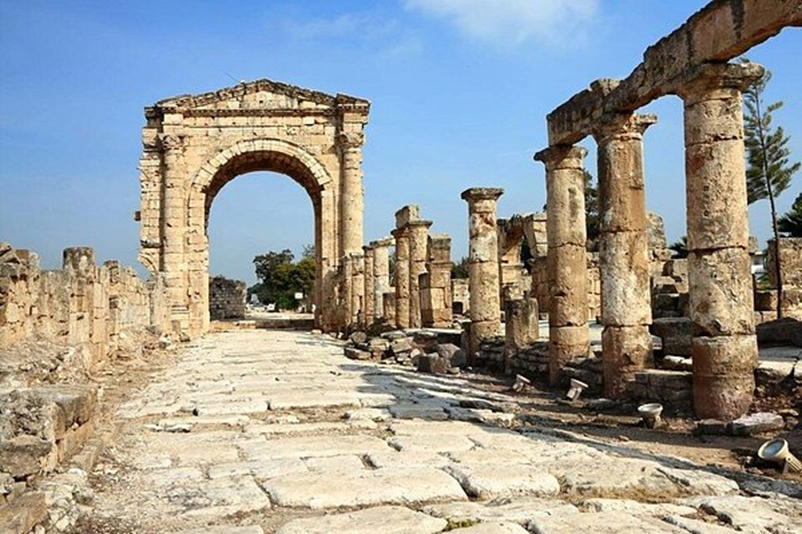 Tyre.
Maghdouche: Unveil the wonders of Maghdouche, a serene town known for its unique grotto and the towering statue of the Virgin Mary. This spiritual retreat offers a tranquil respite amidst natural beauty.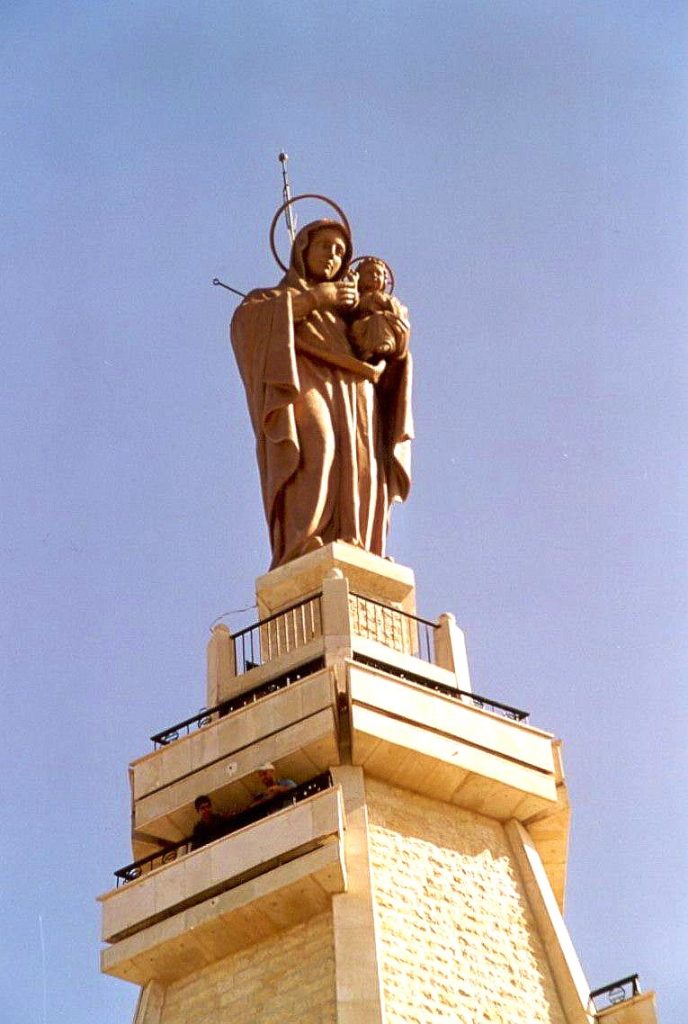 Statue of Virgin Mary, Maghdouche.
Becharre: Venture to the picturesque town of Becharre, nestled in the heart of the breathtaking Qadisha Valley. Becharre is renowned for being the hometown of celebrated poet Gibran Khalil Gibran and offers a glimpse into Lebanon's artistic heritage.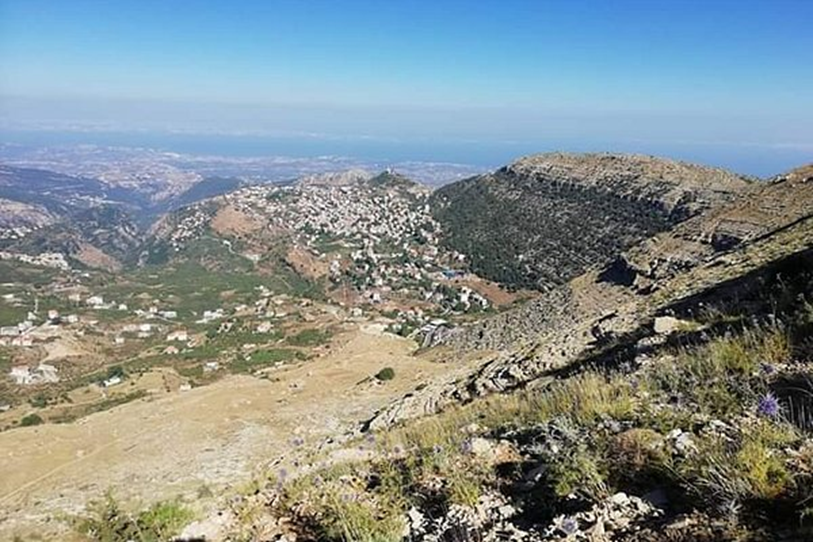 Becharre in Qadisha Valley.
Beiteddine: Step into the world of Lebanese royalty at Beiteddine, where a magnificent 19th-century palace awaits your admiration. This architectural gem is a masterpiece of Ottoman influence and is set amidst beautifully landscaped gardens.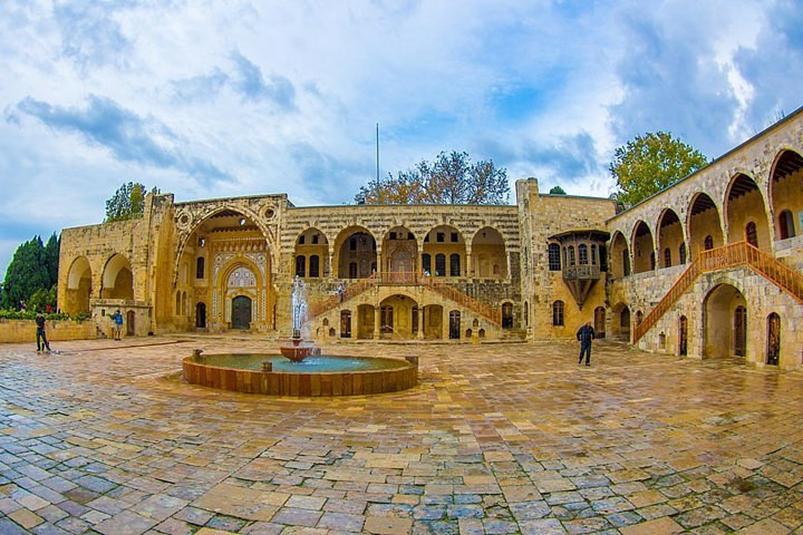 Royal Palace, Beiteddine.
Deir El Qamar: Lose yourself in the charming village of Deir El Qamar, which preserves Lebanon's traditional architecture and local customs. Stroll through its quaint streets and visit historic landmarks that harken back to Lebanon's past.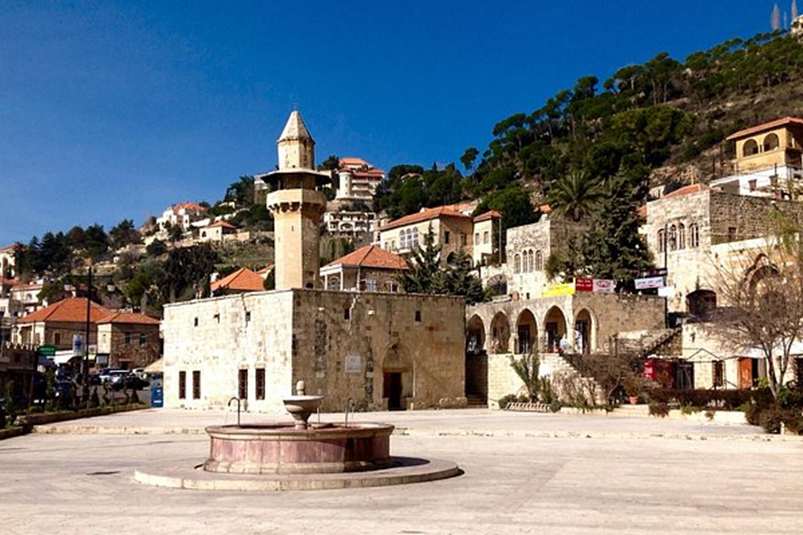 Dany Chamoun Square, Deir El Qamar.
Batroun: Indulge in the coastal charm of Batroun, a town known for its beautiful beaches, lively atmosphere, and well-preserved Phoenician wall. Relax by the sea, savour fresh seafood, and feel the vibrant energy of this coastal gem.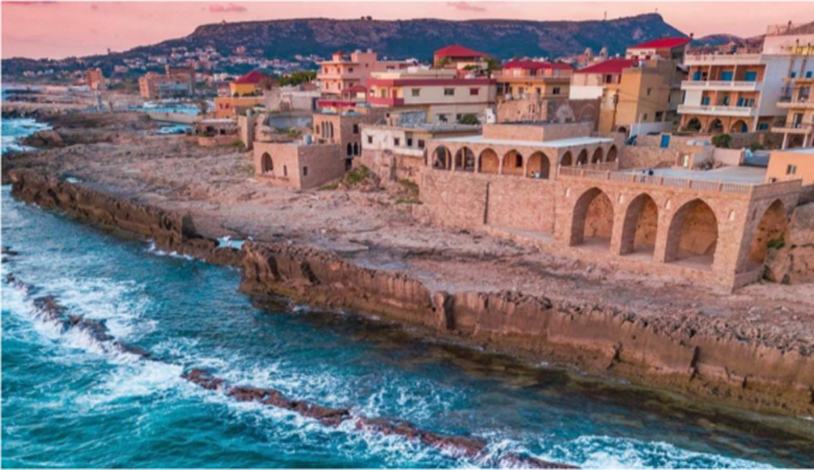 Batroun.
Qozhaya: Explore the serene tranquillity of Qozhaya in the heart of the Qadisha Valley, home to ancient monasteries that cling to the rocky cliffs. The peaceful surroundings make it an ideal spot for contemplation and spiritual reflection.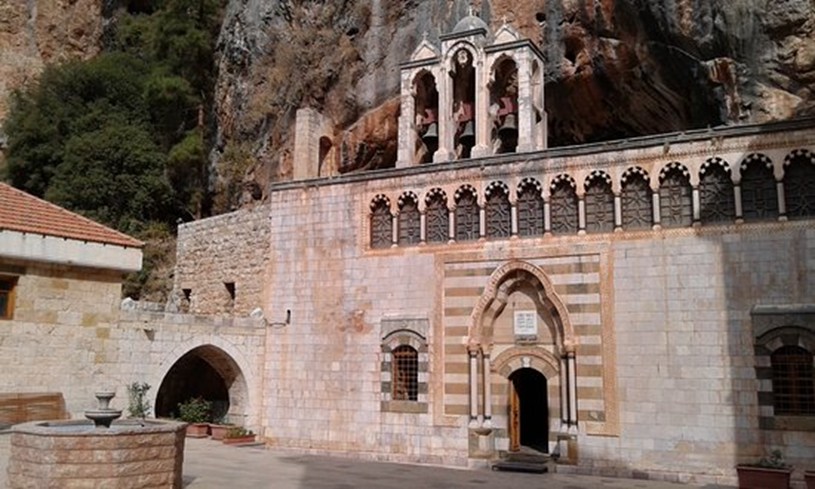 St Anthony Monastery, Qozhaya.
Tripoli: Lebanon's second-largest city, is a captivating tourist resort that offers a unique blend of historical charm and vibrant modern life. Located along the Mediterranean coast, Tripoli boasts a rich history that dates back to ancient times, evident in its well-preserved historical sites and architectural wonders. Tripoli's old town, known as the "El Mina" district, stands out as a major attraction. Here, you can wander through narrow alleys lined with colourful souks, traditional shops, and bustling markets. The city's iconic landmark, the Citadel of Raymond de Saint-Gilles, showcases Crusader-era architecture and offers panoramic views of the surroundings. The city's cultural diversity is reflected in its many mosques, churches, and other religious sites, such as the Great Mosque and the Saint Gilles Cathedral.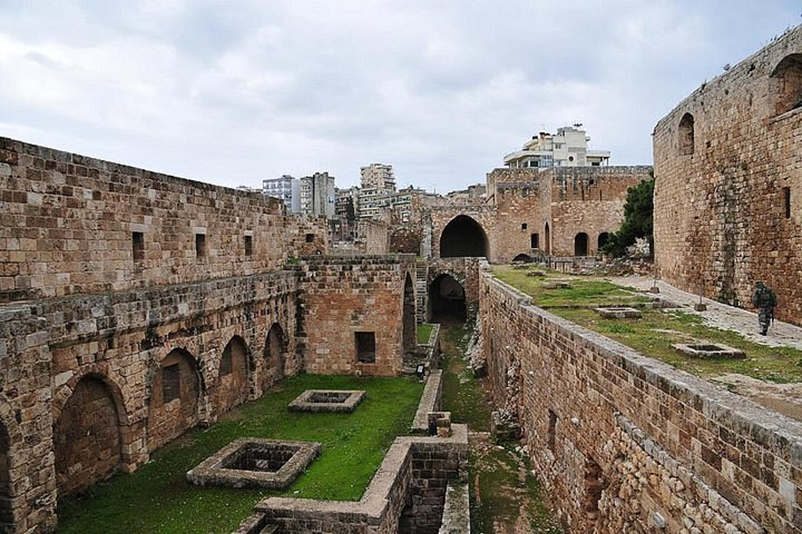 Citadel of Raymond de Saint-Gilles.
Lebanon's rich history, diverse landscapes, and warm hospitality create an unforgettable experience for every traveller. Whether you're a history buff, an outdoor enthusiast, a foodie, or simply seeking an adventure off the beaten path, Lebanon has something special to offer. So, let your wanderlust guide you to this extraordinary land of wonders, and discover a side of the Middle East that will leave you enchanted and yearning for more.

* Baalbek: https://www.youngpioneertours.com/baalbek-lebanon/

Ultimate Lebanon Travel Guide 2023: https://www.youngpioneertours.com/ultimate-lebanon-travel-guide/

Is it safe to travel to Lebanon in 2023: https://www.youngpioneertours.com/is-it-safe-to-travel-to-lebanon/

Money in Lebanon 2023 Guide: https://www.youngpioneertours.com/money-in-lebanon/


YPT Lebanon Tours –

2023 (August): https://www.youngpioneertours.com/tour/unseen-lebanon-tour/
2023 (September): https://www.youngpioneertours.com/tour/ultimate-lebanon-tour/

2024 (February): https://www.youngpioneertours.com/tour/lebanon-spring-tour/
2024 (April): https://www.youngpioneertours.com/tour/lebanon-revolutionary-tour/
About Post Author
.