Is the birthday of Kim Jong Un a national holiday in North Korea?
Unless you've been living under a rock – or are just not that interested in the goings-on of North Korea – I'll get you up to speed on a certain Kim Jong Un. Kim – or to give him his official title, 'Marshal Kim Jong Un', is the current chairman of the Workers' Party of Korea, and the supreme leader of North Korea.
Day of the Sun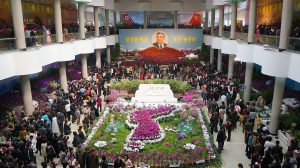 The original founder of North Korea was President Kim Il Sung, who died in 1994. His birthday is celebrated on April 15th – also known as the 'Day of the Sun' and a national holiday. Given that he was basically the Founding Father of the country, you can expect the DPRK to bring out the big guns for this celebration — sometimes quite literally.
Day of the Shining Star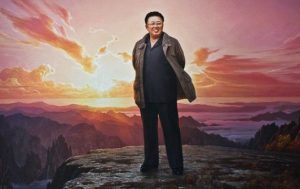 From 1997-2012 the leader of North Korea was General Kim Jong Il, whose birthday on February 16th was celebrated from 1982. Following his death, this day became known as the Day of the Shining Star.
Whilst it has not been confirmed by domestic or international sources, the birthday of Kim Jong Un is believed to be on January 8th. Similarly, it is unknown if he was born in 1983 or 1984.
The birthday of Kim Jong Un
When is Kim Jong Un's birthday? The birthday of Kim Jong Un is on January 8th. Although it should be remembered that the actual date of birth of Kim Jong Un has not been confirmed by DPRK state media.
Is Kim Jong Un Birthday a holiday?
There are currently no special events coinciding with Kim Jong Un's birthday – although, as with everything in North Korea, this could (and probably will) change in the future.
Despite the lack of official holiday, we run a number of tours to the DPRK throughout January. Despite the chilly North Korean winter, it's well worth a visit at this time of year – it's both cheaper and less crowded, giving you a chance for some great wintertime pictures.
Will his birthday be a holiday in future?
As things stand there are no current plans to make the birthday of Kim Jong Un a holiday, but the one constant in the DPRK is change! If the situation does change you can guarantee that YPT will run a tour to coincide with it!
If you'd like to join one of our winter sojourns to the country, check out our extensive winter program for this year and next, or follow our Instagram feed to see some great pictures of the Pyongyang winter wonderland.
About Post Author
.