Like any country, Cuba has erected many statues, sculptures and monuments to beautify parks and to commemorate people of historical significance. Due to its unusual history, there are plenty which you might not expect to find in Cuba, or which you wouldn't find anywhere else in the world.
Here are our top 5 picks!
---
5. Che Guevara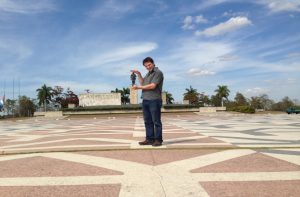 As leader of Cuba, Fidel Castro strongly discouraged the development of a cult of personality around himself, but the same could not be said for his friend Che Guevara. After the triumph of the Cuban Revolution, Che headed off to spread revolution overseas, but in 1967 he was caught in the jungle of Bolivia and summarily executed by the US-backed government. This enormous sculpture of him is perched atop the dedicated mausoleum complex which contains his remains in Santa Clara. It's unusual in that Che was not Cuban – he was Argentinian, but his home country has rather more ambivalent feelings about him.
4. Lenin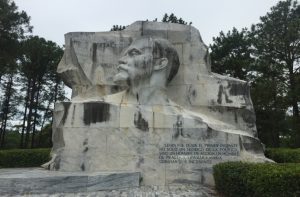 This enormous bust of Lenin is situated in the eponymous Lenin Park, south of Havana. The huge country park was constructed in the 1970s and 80s to provide a recreation space for citizens of Havana, in simpler times where international travel was a distant prospect and Facebook was not even dreamed of. It's little visited these days but still well-maintained. Monuments like this to Lenin were once commonplace across the former Eastern bloc but most have been removed since Communism went out of fashion and this is probably one of the largest remaining in the world.
3. Yasser Arafat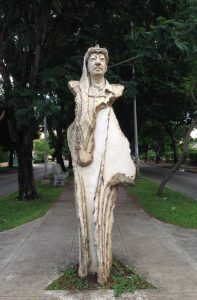 Yasser Arafat, Chairman of the Palestinian Liberation Organisation, was considered an unrepentant terrorist by Israel and many in the West. Cuba, however, has no diplomatic relations with Israel and threw its support behind the Palestinians, for whom Arafat is a valiant freedom fighter. You won't find many monuments of Arafat anywhere in the world, but this one is located in the upmarket embassy district, Miramar, in western Havana. There's also a diplomatic mission from Palestine located in Havana.
2. Ho Chi Minh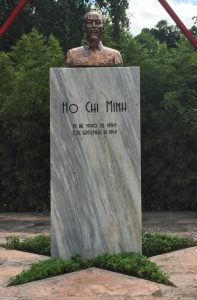 Leader of the independence movement in Vietnam from the 1940s until his death in 1969, Uncle Ho led the forces that humiliated the United States in the Vietnam War. Despite normalisation of relations with the USA, you're not going to find his statue in Central Park any time soon. But this elegant monument to him sits in a pleasant little park in the New Vedado district of Havana.
1. Julius and Ethel Rosenberg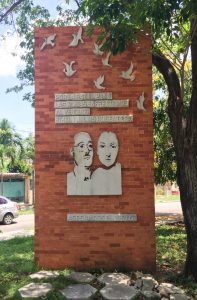 The Rosenbergs were executed in 1953 at Sing Sing jail north of New York City, for supplying top secret plans for nuclear weapons to the Soviets. They were the only American citizens executed by the USA for espionage during the whole Cold War. This monument to them sits in a small park near the Revolution Square in Havana. Its inscription finishes "Assassinated 19/6/1953". Each 1 May, where around a million Cubans march past in the biggest Workers' Day parade in the world.
---
Visit Cuba with Cuban Pioneers this year!
Click here for more information.
About Post Author
.