If you are looking for the best of the Iraq travel agencies than you have definitely come to the right place. Young Pioneer Tours ran our first trip to Iraq in 2015 and have representative offices in Baghdad in "mainland" Iraq, as well as Erbil in Iraqi Kurdistan in northern Iraq.
We run a number of group tours throughout the year, as well as offering independent packages, all guided by the best tours guides in Iraq. YPT take safety very importantly and our expert guides will help you traverse this wonderful land.
Iraq Travel Agencies – YPT Travel To Iraqi Kurdistan
Young Pioneer Tours have been running tours to Kurdistan for 7+ years. Often misunderstood Kurdistan has remained out of the maul problems of the rest of Iraq since 1991 and in essence has remanned a bastion of relative peace. When you you pick YPT as your Iraqi Travel Agency we will take you to all the main places from Erbil, to Kirkuk, the Yazidi shrine at Lalish and even Saddam Hussein's former mountain top palace – a real treat.
Wherever you want to go in Kurdistan we have you covered, with our independent tours offering more scope to get off the beaten track.
To read about our independent tours to Kurdistan click here.
To read about the places of Saddam Hussein click here.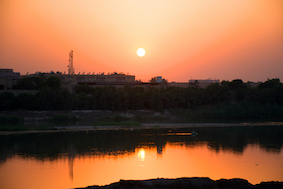 YPT The Iraqi Travel Agency for Southern Iraq
Iraq did;t used to be that easy to get into, but we first managed it in 2017 and have been running groups tours since 2018. While formerly home to not just ISIS, but great instability travel to Iraq is now safe by and large, with YPT and our local Iraqi travel partners always ensuring that safety is of paramount importance.
Of course whit all the major sites, such as Babylon, Najaf and Karbala, ride a boat down the Mesopotamian Marshlands.but we also offer more contemporary things, such as boat trips, historical relics related to the Baath Party And of course other secret stuff that other Iraq travel agencies do not touch!
So why not start planning your tour now! Below we have listed our full 2022 schedule, or if you want to do a bespoke Iraq tour, or are unsure of your dates, then simply get in touch and we can arrange your bespoke Iraqi tour for you.
Check out our full Iraq Tour schedule here.
Check out our Middle-East and Iraq Tours here.
About Post Author
.