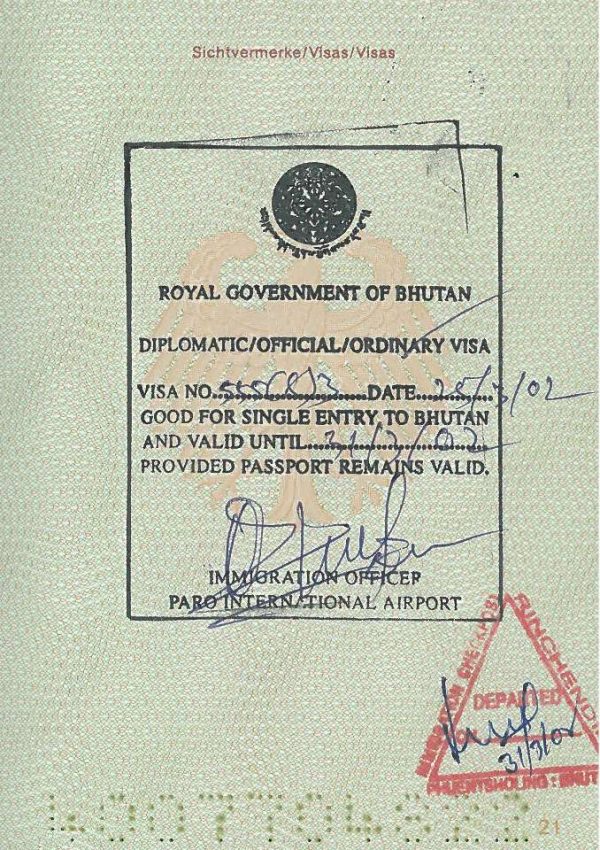 Bhutan, the mysterious mountain kingdom perched in the Himalaya, has been attracting the attention of more and more travelers in recent year. With its very unique approach to tourism and gestion of tourists, the way to get a visa to Bhutan might be slightly confusing. This is why YPT is there to explain the whole thing to you!
Getting the Bhutanese visa per se
Getting the visa to Bhutan per se is very easy. Most nationalities, with the exception of Indians, Bangladeshi and Maldivians, need a visa to visit Bhutan. However, this visa will not require you to visit any embassy or fill any form, it is all done by the company you are applying through. Which brings us to the next point, you need to apply through a tour company to visit Bhutan.
Applying through a tour company
The government Bhutan has taken a rather hands-on when it comes to regulating tourism and, in a similar way to say, North Korea, the government of Bhutan requires every traveler visiting the kingdom to do so through a government-approved tour company. This means that to visit Bhutan, you will have to pre-book a package, either a tour group or a individual package, before getting into the country. It is simply not possible to visit Bhutan on your own. As we said before, along with the DPRK, Bhutan is one of the only countries with such a strict tourism policy. However, since the procedure is so well-integrated, it is one of the world's easiest visa to get, so easy you probably won't even notice you are applying for the visa.
Your visa is processed along with the full payment of your tour package. The visa costs $40 dollars. This means that you do not have to go through any other procedure to visit Bhutan than sign up for a tour in the country. With a scanned copy of your passport photo page, your Bhutanese licensed tour operator will organize your visa, which will be waiting for you and your passport at the port of entry of your choice. Your tour comes with a pre-established itinerary and you'll be able to know when you are entering and leaving the country. Most people will be flying in and out of the country using the country's airlines, Druk Air.
What comes with the visa to Bhutan
Prices of tours are regulated by the government and all tours there include the services of a local guide, transportation, accommodation and all meals. That means that you won't find much in terms of price differences, the quality and fun you'll have however, might vary from one company to the other. This means that, along with your visa, all the necessary expenses for your trip (with the exception maybe of souvenirs and drinks) are already covered in a tour.
YPT has started offering tours to Bhutan so if you want a high-quality tour, surrounded by fun people and with a smooth visa application, definitely check out our schedule group tour of the Kingdom of Bhutan taking in all the highlights of the country in a little less than a week!
About Post Author
.