Formerly out of reach or your average rank-and-file tourist stop, post-Saddam and ISIS Iraq is now very much open for business, including the Great Mosque of Samarra.
To read if it safe to travel to Iraq click here.
What is the hortatory of the Great Mosque of Samarra?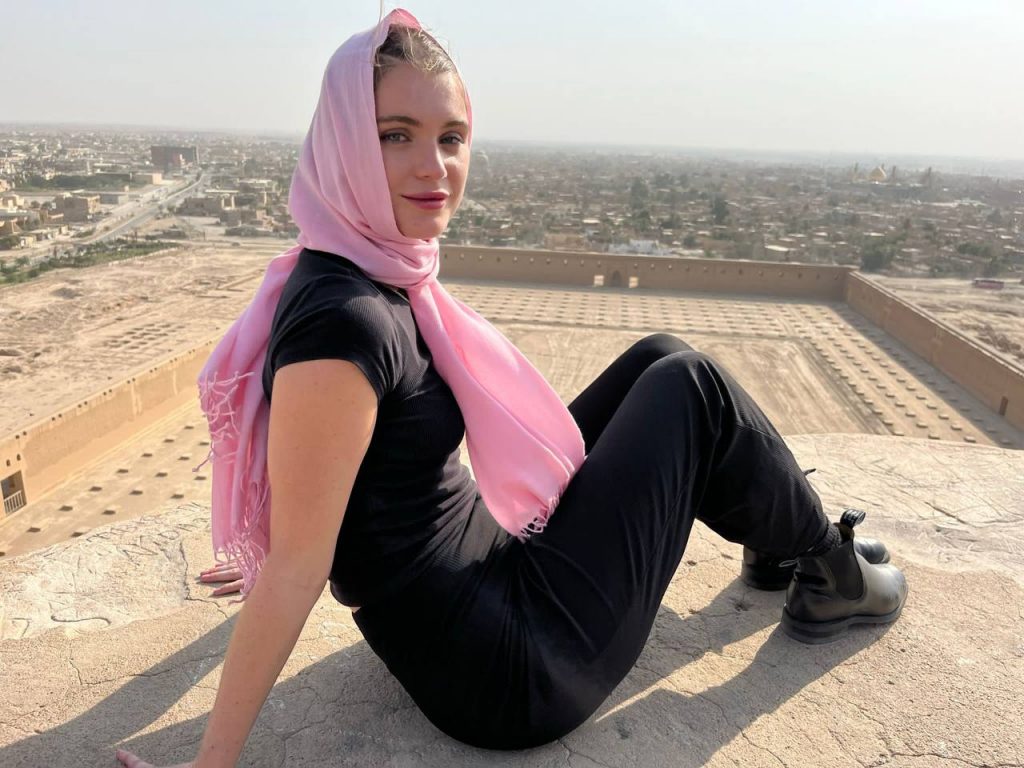 Dated from the 9th century AD, or CE (depending on your preference), the site was once the biggest mosque in the world. The Malwiya Tower's minaret is a spiralling cone 52 metres high and 33 metres wide, including a spiral ramp.
Alas, you can only have the most giant anything until someone or something trumps you, and the prize for the biggest mosque now goes to the Masjid al-Haram in Mecca. Luckily, it is not the size alone that makes the Great Mosque of Samara so special.
To read about the biggest Mosques in the World click here
Can you visit the Great Mosque of Samarra?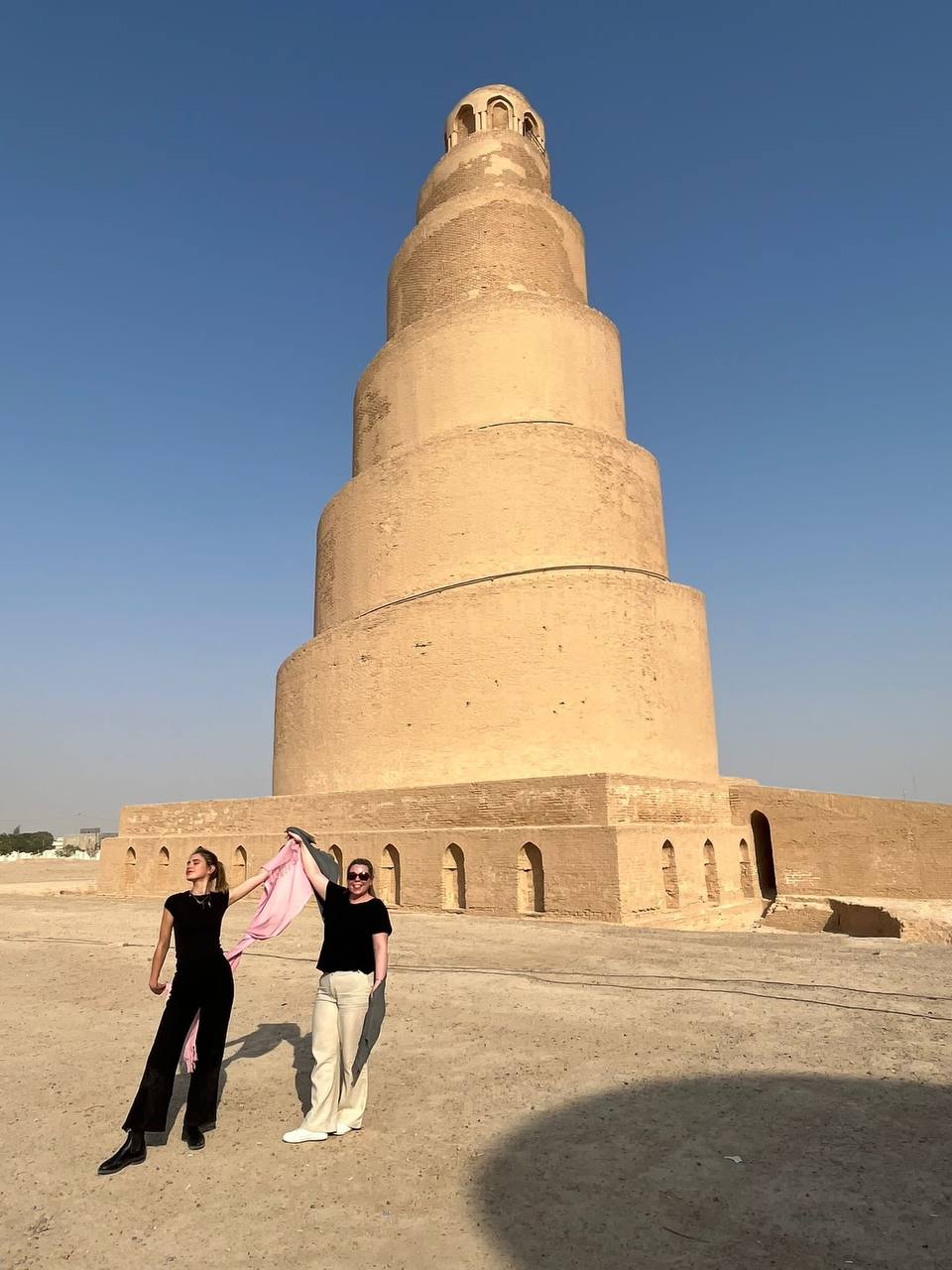 At YPT, we have continually made sure that all our tours include a stop at this awe-inspiring mosque, notorious for its spiral-shape – a minaret unlike any other.
While we have heard of difficulties entering (from other tour groups), we have yet to encounter such issues. Yes, along the way, there are many security checkpoints, but through our trusty local guide Raad (who looks very much like Saddam Hussein) and our great connections, we always arrange this as part of our Iraqi tours.
To enter the site, you need a ticket which we arrange before ensuring access, although the officers seem to glaze over them rather than actually check. Also, if you are so inclined, check out the restroom at the entrance, which is an "experience" in itself. If you know, you know.
Is it dangerous to climb the Great Mosque of Samarra?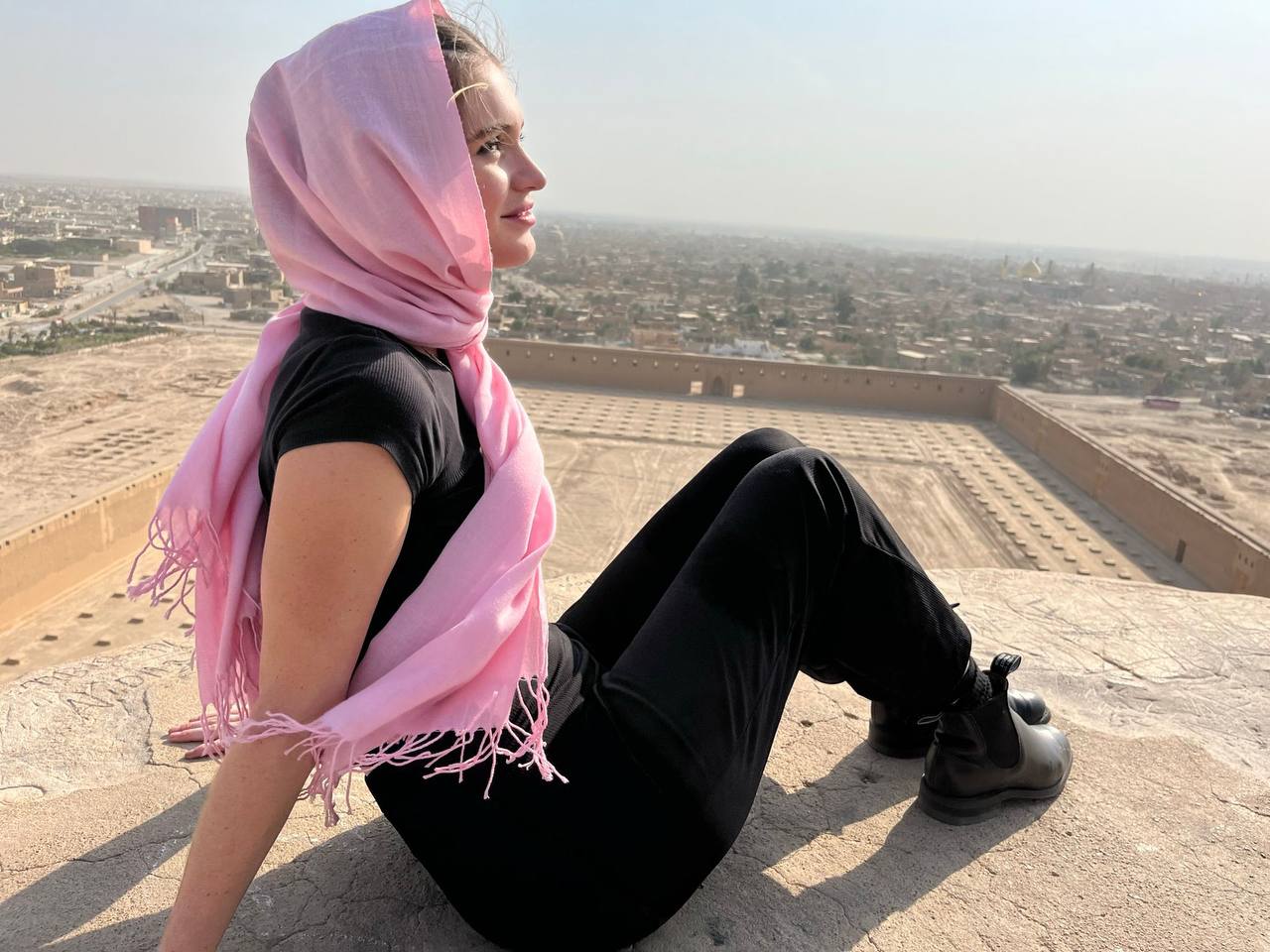 Despite appearances getting from bottom to top is not a difficult feat; the climb is very gradual, with an extensive incline but on the incremental. The steps, at times, barely feel like steps, and if it gets a bit tough, take a break and resettle. I actually encourage such stops as they allow you a view from any 360-degree angle, all equally magnificent.
And yes, you may have read from many other bloggers and agents how difficult or dangerous it is, but frankly, we have seen much more dangerous activities in worse places – this is something you simply have to do in Samarra. I beg of you.
How do I visit the Great Mosque of Samarra?
We are so so glad that you asked! Book a trip with YPT to southern Iraq, our love for this site is unmatched, and we always make sure it is included in our itinerary. We can also arrange it as part of an independent tour to Iraq and of course, can guide you in making an itinerary for such an endeavour.
To read about our independent tours to Iraq click here.
From Baghdad, the drive to the Great Mosque of Samarra takes about a 2-hour drive, meaning for those on shorter stays, it can be done as a day trip. The drive here is well worth it, as is Samarra itself.
The city, which is about 125 km from Baghdad, was formerly a Turkish garrison town before most recently being part of the hotbed of resistance to US occupation, making it somewhat off the tourist trail until now. The city currently boasts around 350,000 residents and provides an authentic look into Iraqi life.
So, if you would like to see the Great Mosque of Samarra then check out our next Iraq Tour.
About Post Author
.