If you're making your way to the Chinese border town of Dandong it's most likely you're heading onto North Korea or simply exploring this unique Chinese city. Dandong is the last stop in China before arriving in the city of Sinuiju in the DPRK by train. Dandong is easily reachable from most of China by rail, connecting international flights, road or by sea from South Korea.
Train
Dandong Railway Station – 丹东火车站
Dandong has a modern train station located in the heart of the city. Both Chinese domestic and international trains to North Korea depart and arrive at this station. The majority of domestic trains depart from the lower floor. The second floor is used for customs and immigration when exiting and entering China from North Korea.
Trains in China are reliable, comfortable and cheap. For more information follow our link about Chinese trains here.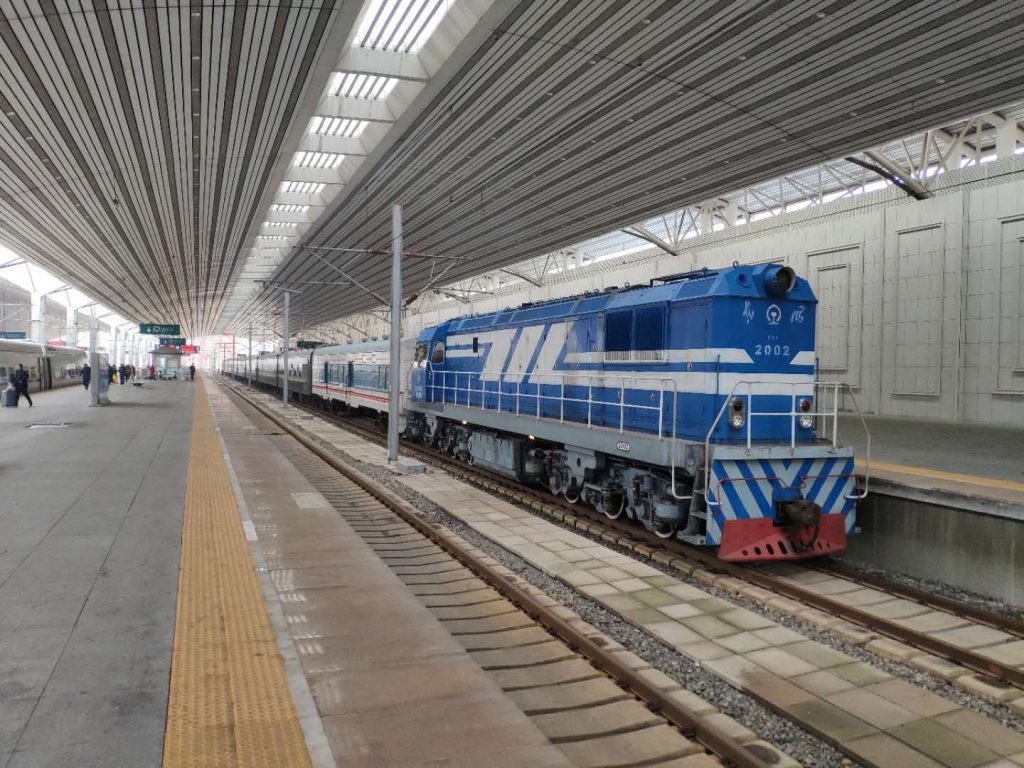 Beijing – the capital city of China is located 840km from Dandong. There are two fast trains scheduled daily between Beijing South Railway Station and Dandong Railway Station. One in the morning and one in the afternoon. The travel time is six and a half hours. There is an overnight sleeper train scheduled daily departing from Beijing Railway Station which we highly recommend as the travel time is only 14 hours, you have your own bed, and you can rest before arriving in each city.
Shenyang – the capital of Liaoning province, is located 220km northwest of Dandong, a fast train service connecting both cities runs every half an hour with a journey of only an hour and a half. Fast train schedules begin at 7:00am and finish at 8:00pm.
Dalian – a major port city of Liaoning province is 300km away from Dandong with a fast train running every hour with a total travel time of two and a half hours. Train schedules begin at 6:30am and finish at 8:00pm.
Shanghai – located 1350km away from Dandong, there is a direct fast train between both cities departing daily from Shanghai Hongqiao Station and Dandong Railway Station. Total travel time is 11 hours and 50 minutes. Overnight train journeys are available and take around 24 hours.
Harbin – the capital of Heilongjiang province, and most famous for its Ice Festival, is 800km away from Dandong. There is one daily direct fast train available between both cities which takes four hours. Alternatively, Shenyang can be used as a transfer station for two fast train services.
Changchun – the capital of Jilin province, is 550km away from Dandong. There are multiple fast train services between both cities with a travel time of three hours.
Pyongyang – the capital of North Korea, is 160km away from Dandong. There is one daily international train departing and arriving into Dandong from Pyongyang. The international train departs Dandong at 10:10am and arrives into Pyongyang at 6:45pm. The train from Pyongyang departs 10:25am and arrives into Dandong at 4:30pm. The journey is broken up by going through DPRK and Chinese immigration which can take 1 hour and 45 minutes.
Moscow – there are no direct trains from Dandong to Moscow as some travel blogs may claim. Although, it is possible to get a train to Beijing and transit to the Trans-Mongolian Train which departs once a week on Wednesday morning from Beijing Railway Station.
Flight
Dandong Langtou Airport – 丹东浪头机场
Dandong Airport was originally built as a military airport during the Korean War for both the Chinese People's Liberation Army Air Force (PLAAF) and Korean People's Air Force (KPAF). The airport underwent major renovations to the terminal and runway during 2018 and reopened in 2019. The airport currently serves both military and civilian jets.
Flights between Dandong and other major cities in China are prone to last minute cancellation due to harsh weather conditions caused by fog or lack of passengers. To avoid disappointment, it is best to check online if recent flights successfully departed.
The airport is 15km away from the city and takes 30 minutes to reach by taxi. Before entering a taxi, confirm the price with the driver. Drivers rarely use their meter when travelling between the airport and the city. The fare is 30RMB from city to the airport, coming back from the airport to the city is usually around 50RMB. If the driver isn't lowering his price, walk away, they'll change their mind.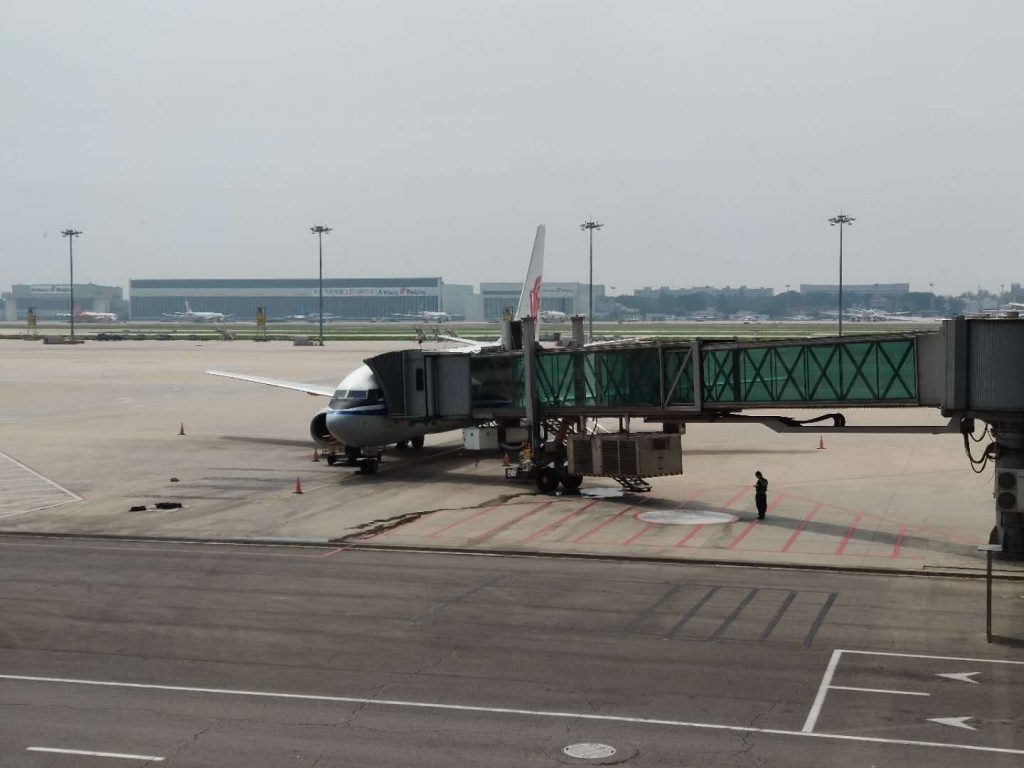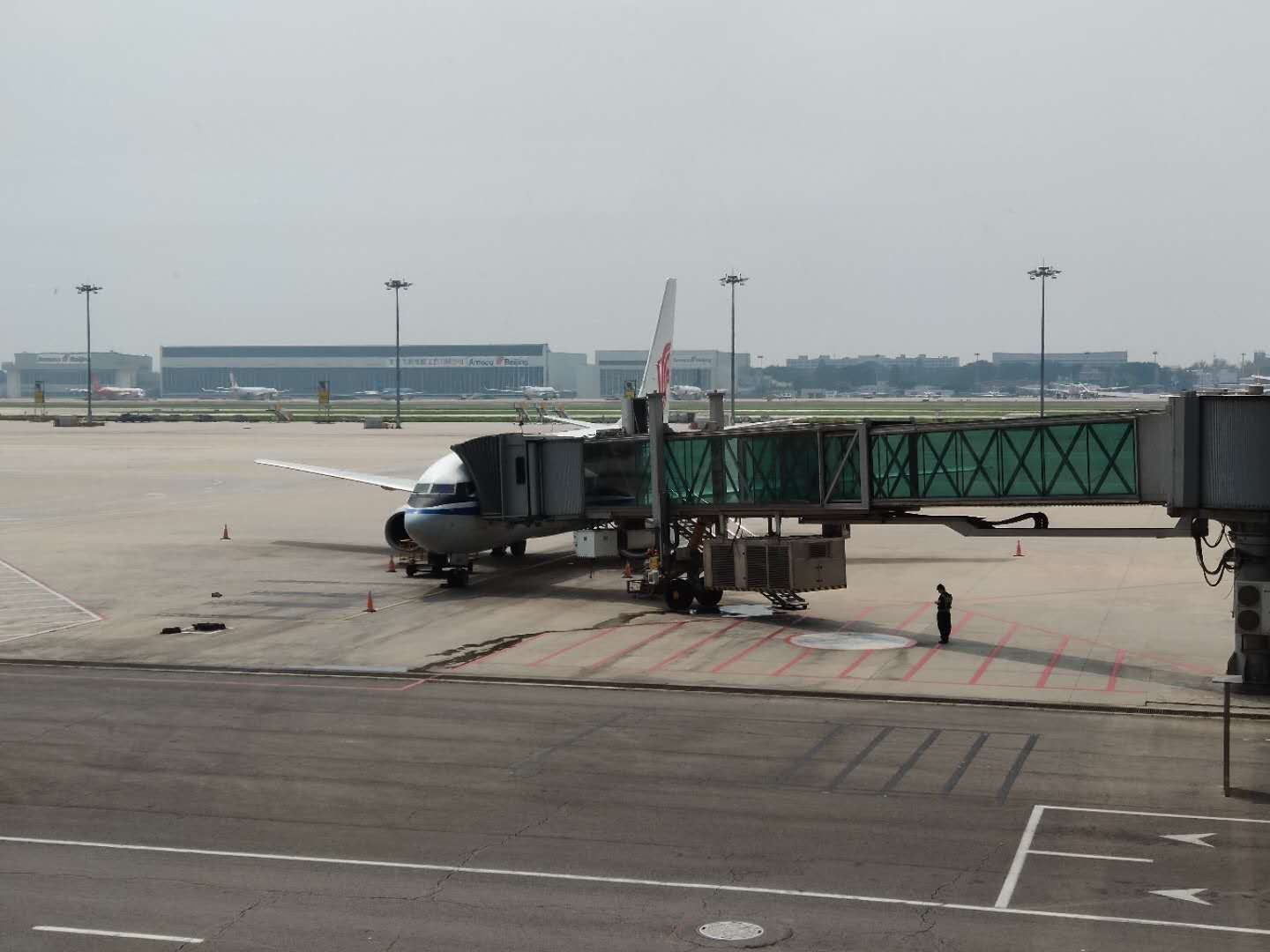 Beijing – there is one Air China flight daily between Beijing Capital Airport Terminal 3 and Dandong airport, departing Beijing 4:30pm and arriving 6:30pm. The return journey departs Dandong at 7:20pm and arrives into Beijing 9:20pm.
Shanghai – there is one China Southern flight daily between Shanghai Pudong Airport and Dandong, departing Shanghai 1:25pm and arriving 3:30pm. The return flight departs Dandong at 3:30pm and arrives at 5:30pm.
Pyongyang – chartering flights to Pyongyang is possible with Air Koryo
Overnight Ferry – Dandong to Incheon (South Korea)
The Port of Dandong (丹东港) is located in Donggang county, 35km south of the city. It is possible to reach this city by bus (5RMB) or you can hire a taxi for 100RMB and will take an hour via the highway.
Every Tuesday, Thursday and Sunday the overnight ferry departs at 4:00pm to Incheon in South Korea arriving at 9:00am the following day.
The Dandong Ferry was a former Japanese ferry and was sold to a Chinese cruise company which now operates directly between those two cities. It is fitted with a cafeteria, a pizza restaurant, and an outside bar located at the stern. It's a comfortable way to travel between China and South Korea with incredible views of the North Korean coastline.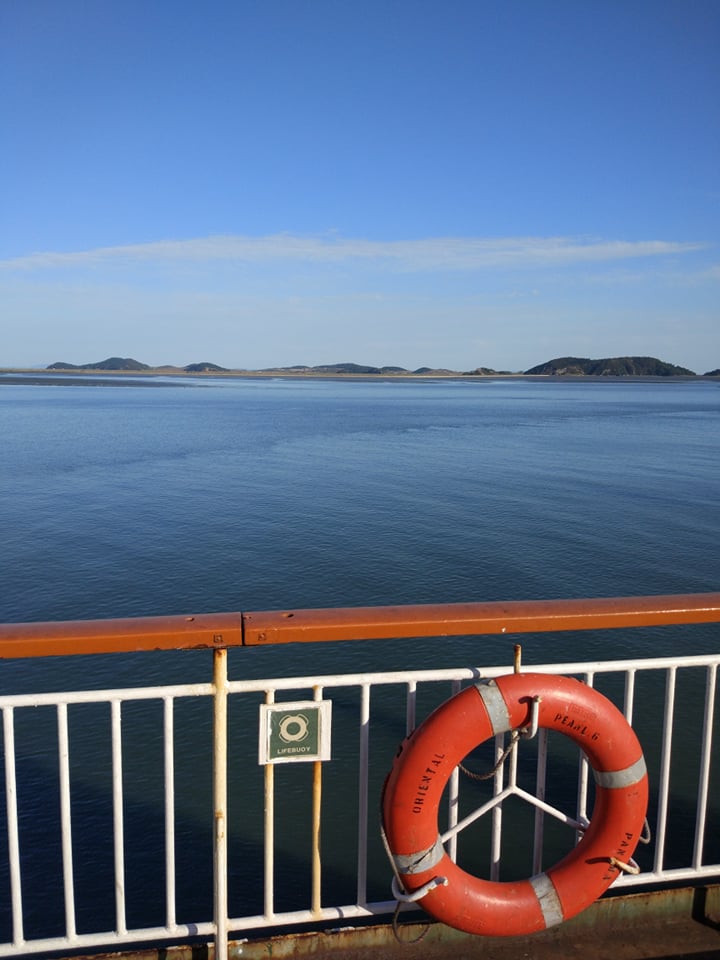 Dandong to Incheon Ferry tickets
VIP Class (2 people/cabin): €295 per person (only 3 cabins in each ferry, this books out quite early)
2nd Class (4 people/cabin): €225 per person
3rd Class (6 people/cabin): €200 per person
4th Class (multiple people/cabin): €195 per person
Please note you must check-in before 2pm to board your ferry. The price does not include the local port tax which is 30RMB (pay the ticket collected before boarding) and the meal on the ferry is 30RMB – 50RMB per person per meal.
Bus
Dandong Long-Distance Bus Terminal was renovated in 2019 and is located across the road from the railway station. Busses are available between Beijing, Shenyang, Dalian, Benxi, Chaoyang, Fushun, Tieling, Changchun, Jilin and Harbin.
Buses departing for Fenghuang Mountain or Port of Dandong also depart from this terminal.
Taxi
Taxi drivers that specialise in driving between Dandong to Shenyang or Dalian are available around the train station. Prices are around 250RMB per person and the car can fit up to four passengers. If you're travelling solo the driver will wait until the car is full unless you want to pay the full 4-person fee yourself.
Taxis around the city start from 6RMB. Drivers are very friendly and curious about travellers and will try their best to take you to your correct destination. Although Dandong is a border town city the majority of drivers speak only Chinese.
About Post Author
.