The most common question we are asked is how to get an Iranian visa. The process for the majority of nationalities is straightforward and simple – however if you're from the USA ,Canada or UK it's best for you to continue reading for a complete understanding.
What we need from you to apply for your Iranian visa
YPT need to gather the following documents from you to begin preparing your Iranian visa codes. All nationalities (except Canadians, UK and US nationals) can pay and collect their visa on arrival in Tehran at the International Airport.
1. A scan of the passport (photo page)
2. A colour visa photo of you with a white background. Female travellers must cover their shoulders and chest in the photo. However, you do not need to cover your hair with a scarf. Although, we have found that doing so often results in faster visa approvals.
3. Completed visa form attached to your email which is sent by a YPT team member.
Canadians, UK, and US nationals will need to email your CV to us. An example CV will be emailed to you to fill out. We also require your social media accounts (Facebook, Instagram, or Twitter). If your account is private, you will need to switch this to public until your visa is finalized.
Once your visa code is ready, Canadians and US nationals will need to send their passport to the Pakistani Embassy's Interests Section of the Islamic Republic of Iran in Washington DC along with a money order to have your visa processed and your passport returned to you. A detailed email with instructions will be sent to you to step you through this process once your visa is ready.
Once the visa code is ready for UK nationals, you can either post your passport or visit the Iranian embassy in London to pay and collect your visa. A detailed email with instructions will be sent to you to step you through this process once your visa is ready.
We ask that Canadians, UK, and US nationals do not travel or leave their home country within 30 days of the Iran tour commencing to ensure you are able to submit and receive your passport back in time from the embassy.
Israelis cannot visit Iran.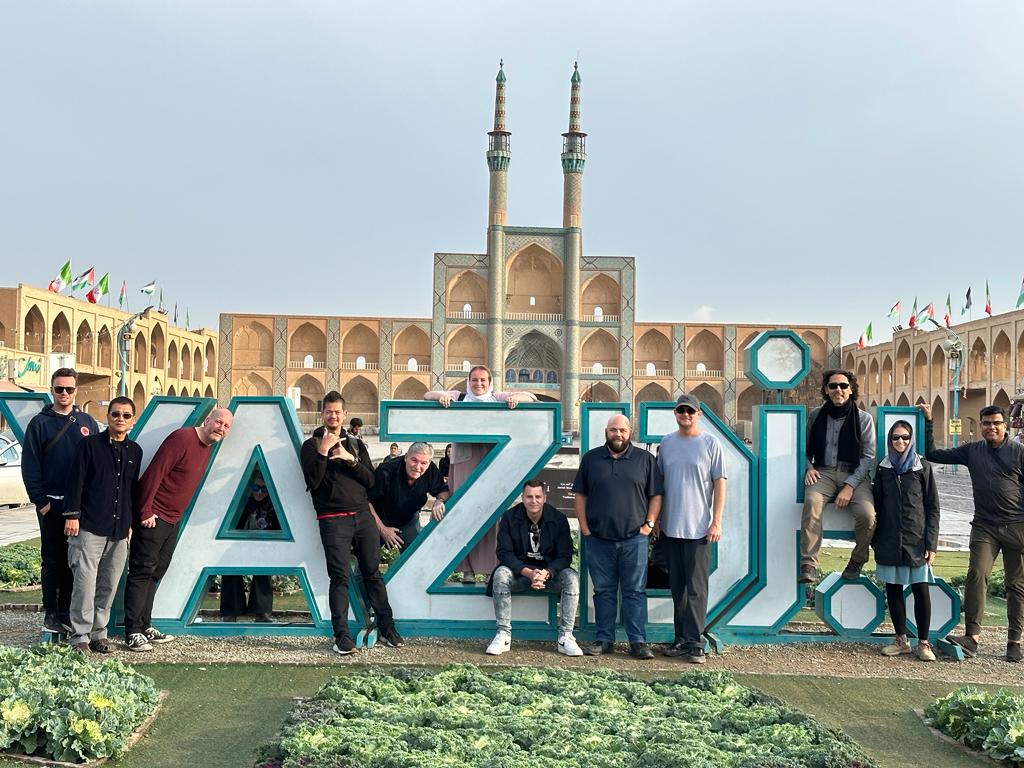 More important notes on Iranian Visas
It's very important to state the "arrival date" and "departure date" accurately, as your Iran visa will be only issued based on your travel date. The visa code will grant you a visa that is valid for the duration of the tour. If you plan to arrive some days before the tour or leave some days after the tour, this can be arranged, but please tell us during your booking of the tour. Please note that Canadians, UK, and US nationals must be with a local guide at all times if you decide to arrive ahead or depart later than the group tour dates. This can be arranged for an additional cost.
For all other nationalities, if you are collecting your visa on arrival in Tehran International Airport, the previously mentioned expiry date does not apply, and you can still use your visa code past the expiry date. The price of the visa on arrival varies according to nationality.
Finally – For American, British and Canadians, your visa isn't 100% guaranteed although we do have very high success rate (95%). The Iranian MFA's background check is quite thorough and includes your social media posts. Any posts related to travel to Israel should be removed from your social media accounts. For that reason, we strongly recommend that you do not book flight tickets or make any other nonrefundable arrangement before you get your visa finalized.
In the event that your visa is rejected, YPT will refund you the tour cost according to our terms and conditions. All nationalities will need to show proof that your travel insurance is covered in Iran – it best to have your insurance policy prepared on paper or on your phone. If you cannot prove your travel insurance covers you in Iran, you will need to buy local insurance before passing through immigration.
Can I roam freely in Iran?
Yes, however, Americans and British technically need to be guided at all times. On a YPT tour though we have great relationships with the guides and are given a large amount of flexibility.
To read more on Iran tours click here.
---
About Post Author
.