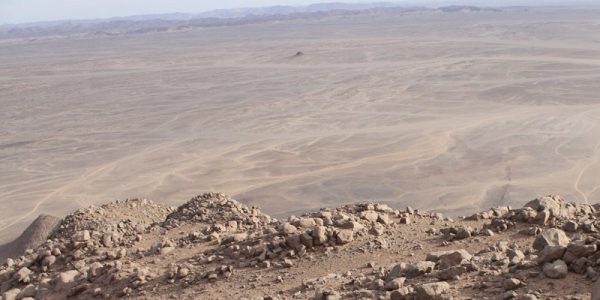 We've recently been on a frenzy of blogs on football in weird destinations, one of which was Sudan (not to be confused with fictional Kingdom of North Sudan). I've therefore decided to up the ante by doing a blog on football in Bir Tawil!
So, what is Bir Tawil? I'll assume if you have ended up on this blog you will have at least a rudimentary knowledge of Bir Tawil. In case you don't, here's a very informative blog about the place, but in short it is of the only "unclaimed" places on earth.
In real terms, the term "unclaimed" is used a bit loosely and it is more the victim of a political dispute, but more on that later.
Now back to the unclaimed part! Actually there are at least 5 people that have claimed Bir Tawil as a nation, alas despite all their big words, particularly by King Heaton of the self-declared Kingdom of North Sudan, none of them have done any actual nation building, and everyone knows you need to build a nation before having a football team, but also that you cannot be a proper nation without one. Yes, Nauru, we are looking at you.
So is Bir Tawil unclaimed/uninhabited?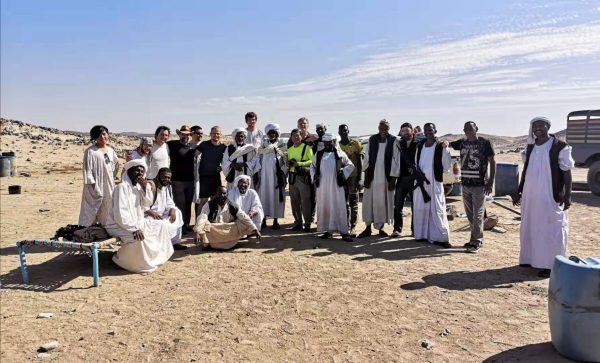 No and no, on both fronts and I know this from personal experience, being one of the few people to have actually got off my arse and traveled to Bir Tawil. The Ababda tribe live here and claim the land. They also sometimes refer to themselves as the Ababda Emirati. In theory, these guys could get a team together and join CONIFA.
Are there any football players in Bir Tawil?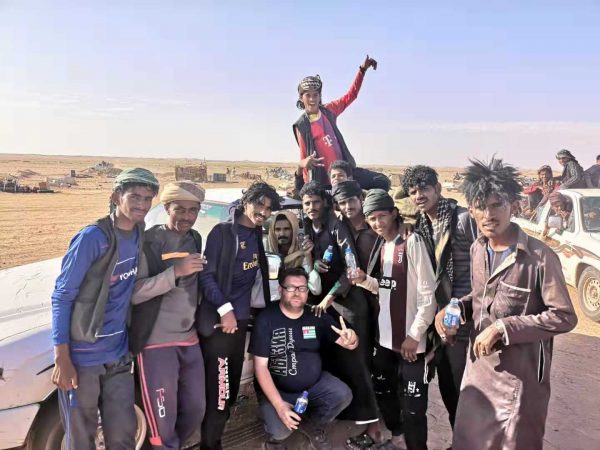 The majority of the workers we met in Bir Tawil were young guys from Darfur, certainly fit enough to play and as we have discussed football is popular in Sudan. There's a town, which we have nicknamed Bir Tawil town. They are also a mere 20 plus hours to Khartoum, so they could, in theory, build a stadium to compete in the football league of Sudan.
Is there a football stadium in Bir Tawil?
No, of course not, that is a ridiculous question, but they do got a lot of flat sand. In this respects you could imagine our theoretical Bir Tawilian football team being world beaters at beach soccer. Brazil vs Bir Tawil? In the current world ,stranger things have certainly occurred… right?
And that's our frivolous piece on football in an unclaimed piece of desert between Sudan and Egypt.
When it comes to travel to Bir Tawil, Young Pioneer Tours truly are the experts in the field… Get in touch with us for any project involving Bir Tawil!
About Post Author
.