China's far western and largest province Xinjiang is home to the Uighur people. It is a mysterious and strange place that doesn't feel like China at all. It is also home to some of the most delicious food in the whole of the middle kingdom.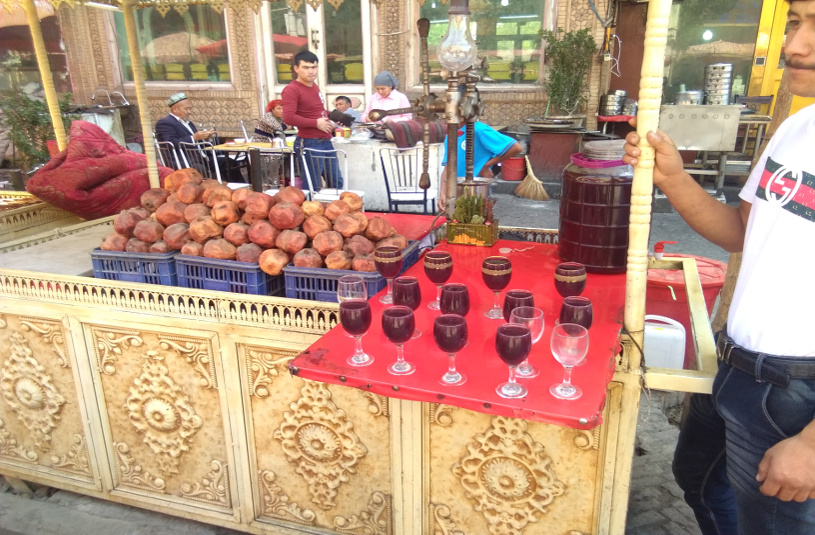 At the crossroads of the Middle East, Central Asia, and Eastern Asia the food here is an amazing mix of Chinese and Islamic influences.
---
With spices galore and enough meat to put you in a coma, this array of cheap food will leave you longing to return.
---
What to try?
Meat Sicks
These can be found in every part of Xinjiang with varying flavors depending on the marinade. Served with dustings of cumin and chili these will set you back about 5-8 RMB per stick and a served on a miniature sword-like skewer.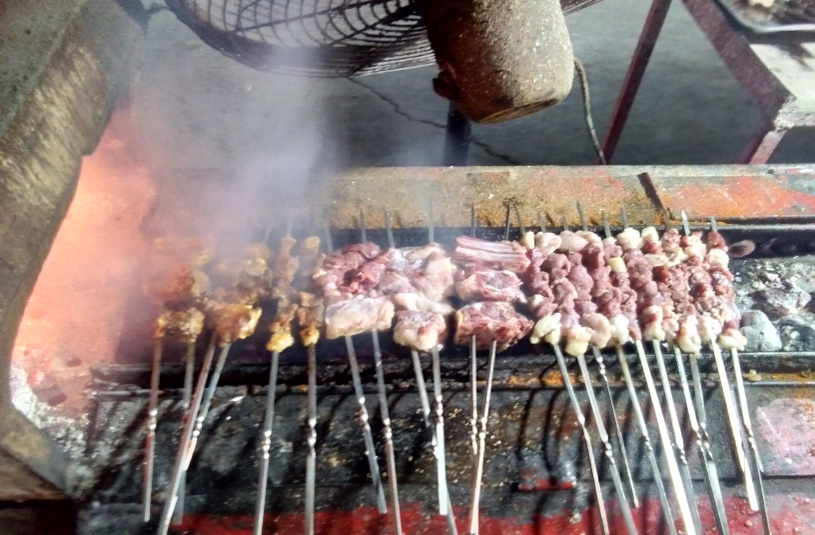 Pilaf
Found again throughout Xinjiang in various forms, this fried rice dish comes with melt-in-your-mouth pieces of mutton, raisins, and spices. It's an amazing combination of sweet and peppery goodness that once again comes with an extremely cheap price tag. Small servings for one person are usually about 10-15 RMB with options for mega large servings for 80 RMB which can feed 10 people or more!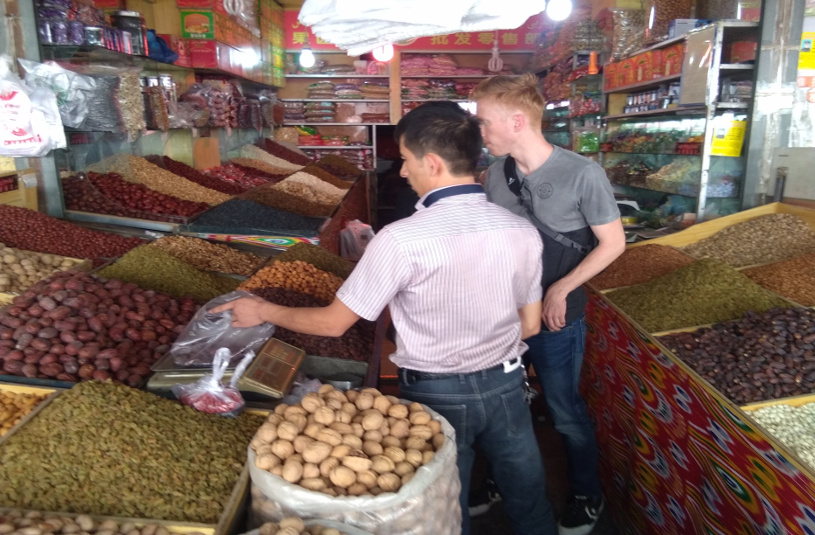 Fresh bread
For the expat living in China, we all understand the struggle of not being able to find decent bread. Well, Xinjiang makes this super easy with every street corner serving delicious patterned flatbreads made in tandoor ovens fresh every morning. Sometimes with sesame seeds, sometimes with various dustings of paprika and other delicious goodies these flatbreads can be purchased for about 3 RMB each. If you find yourself in any city in Xinjiang go for a walk early in the morning and you can find bakers on every street making these delicious golden beauties. It fills the streets with the smell of freshly baked bread.
Big plate chicken
Found all throughout China but originally from Xinjiang is a dish called 'dapanji' which translates to 'big plate chicken'. This mixture of stewed chicken, capsicum and potatoes is cooked to perfection and is perfect when shared with friends. When you order they will ask if you want noodles or not; always get the noodles. After about 15 minutes of tucking your way into the fest, they will bring out big thick flat handmade noodles and add them to the mixture. Nothing is better.
Dumplings
While a staple throughout China has a particularly interesting flavor in Xinjiang. Sweet pumpkin and lamb are the way to go with these bad boys. Cheap and tasty these make for a nice change from the usual pork dumplings found in the east. My favorite of these can be found and Altan Orda a restaurant on Beijing Xi Rd in Kashgar.
---
These abovementioned dishes are a must try when in the far west and they only scratch the surface for the myriad of amazing food that Xinjiang delivers.
If you would like to come and explore this culinary wonderland then check out our Xinjiang far west tours! Click here for more information.
About Post Author
.