If you're an intrepid traveller and are looking for a tropical getaway that doesn't remind you of a packed beach in Bali then look towards the Pacific. Papua New Guinea, infamous for cannibals, rebel groups and political unrest just so happens to be home to some of the most beautiful and unexplored parts of the world.
While people don't eat each other (anymore), there is the odd incident that does tend to turn tourists away. What people don't know is that the best destinations also tend to be the safer ones! Avoiding the dangerous streets of Port Moresby, people who head out to the islands such as New Britain will be rewarded with pristine coral reefs that are untouched by conventional tourism.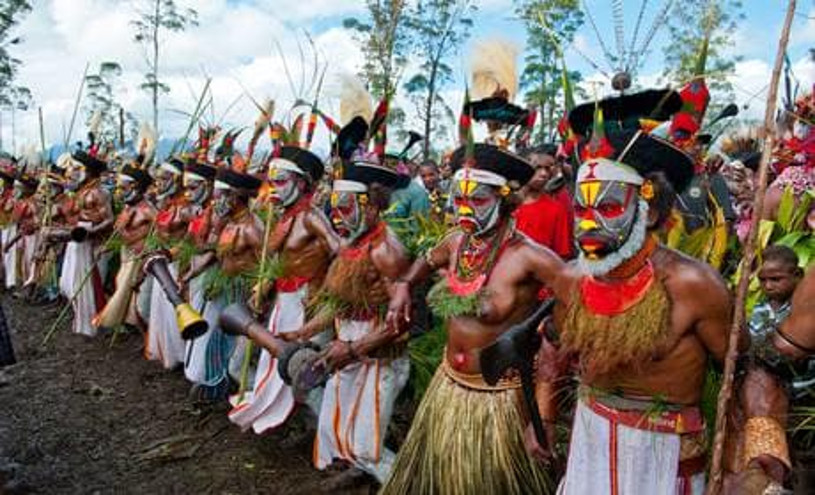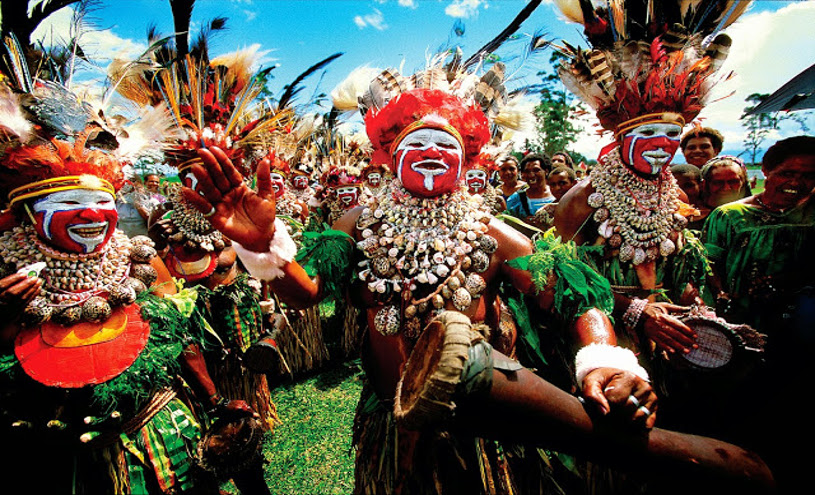 Why should I go?
The biggest draw that should get people into PNG is the festivals. As one of the most culturally and linguistically diverse places on the planet, yearly festivals displaying an array of feathered headdresses, painted faces and mud masks take place throughout the highlands. The Mt Hagen and Goroko festivals are amazing spectacles that show off hundreds of tribal groups. These festivals are set in the remote mountains of PNG, and while they can be an adventure in itself to get to, the end result will be absolutely worth it. This year YPT will be heading into the highlands of Papua New Guinea to explore the Mt Hagen festival and all it has on offer.
Festivals
The festival, which runs every August, is a chance for locals from hundreds of tribes to get together and display their traditional costumes. They perform dances known as sing-sings and by night time roast wild boar and yams. Some of the costumes such of those by the Huli Wigmen and the skeleton people are both amazing and terrifying. They are rarely seen outside of PNG.
Interested and want to know the best way to get there?
Well, with all untouched Pacific islands transport to and from is not the easiest, but Port Moresby does offer some very reasonable options from Singapore, Manila and Australia, which are nothing compared to trying to fly into Kiribati or Palau!
Is it actually dangerous?
Well in some areas yes. However, foreigners are rarely caught in the crossfire of any tribal conflicts and if you use common sense, you will be fine. Most accommodation in the capital is very secure as is accommodation in Mt Hagen. Just like with any of our tours, safety is our primary concern so leave the logistics to us and you just join!
---
Have you ever wanted to come face to face with fierce tribal warriors, head-hunters or a witch doctor? If so, don't miss out on our 2018 Mt Hagen Festival tour in Papua New Guinea!
Other highlights include going hiking in the jungle, seeing rare wildlife, and meeting a witch doctor!
Click here for more information.
About Post Author
.