In the West we can often have a snobby view of world wines. Obviously there's French, Spanish, Italian, Spanish, and New World wines – but there's a tonne of great Eastern Bloc stuff that generally gets left off the list. One of the best is Crimean wine.
Crimean Wine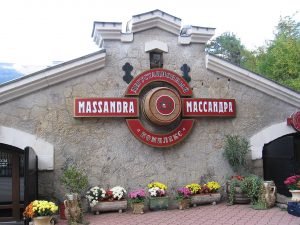 During the Cold War Moldova and Bulgaria were the chief locations of Soviet vineyards, but they weren't the only Iron Curtain countries treading grapes. Ukrainian wine – and, in particular, that from the now-disputed region of Crimea – has been around since the 4th century AD, and has very well-established industry. 'Russian champagne' was invented in the region by Prince Lev Golitsyn following the conclusion of the Crimean War.
There are many highlights to take in when visiting the disputed region of Crimea, now a part of the Russian Federation. Yalta and the Crimean beaches are beautiful in the summer, and of course there's the vineyards.
Crimean Wine Tour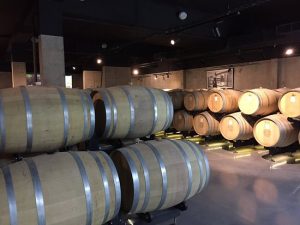 We are now offering an independent Crimean Wine Tour that takes in all the sites of Sevastopol (one of the hero cities of the Soviet Union), Yalta, and the aforementioned wineries.
Some of the wineries we visit include the famous Zolotaya Balka and Massandra wineries. Obviously we will be 'sampling' lots and lots of wine, as well as the renowned "Soviet champagne".
We are not currently running the Crimean Wine Tasting Tour on fixed dates (though we are exploring options), but we are offering it for independent customers for all you budding sommeliers out there!
All of our Crimean Wine Tour itineraries are fully tailored to your requirements, from duration of the tour to the standard of hotel to the exact places that you will visit.
If you'd like to indulge in a Crimean wine adventure, please get in touch with us for more details!
About Post Author
.