Asmara, the gateway to Eritrea. With the land borders being closed to tourists, you'll certainly have to pass through Asmara if you want to go anywhere in Eritrea. Even if you didn't have to, you should most definitely visit Asmara once in your life. The city is like no other in the whole world and Asmara is certainly one of our favourite capital amongst all the African countries we do tours to. Yelp or Tripadvisor won't really be of much help in a city where you still have to go to an internet cafe to get connected so better get our advice before you land. So here is our City Guide to Asmara!
Due to the context of Eritrea, a country that had strong infrastructures during the Italian time but then collapsed and closed on itself, the architecture of Asmara has stayed the same for more than a hundred years. Here, contrary to all neighboring African countries, you won't find any Chinese-built recent buildings. That makes Asmara a real outdoor museum. Combine that to Asmara's strong nightlife and all-around amazing outdoor atmosphere (along with Cuba, Eritrea is one of the few countries where people can't turn to the internet to have their social interactions and thus still meet in the street) and you get a city where you don't actually need an objective to enjoy it. Simply strolling around the city is an activity full of flavor in itself.
Accommodation in Asmara
While simply walking in the streets is enough to keep you busy and content for days in Asmara, you'll still need a roof above your head when you go to sleep. When it comes to accommodation, YPT has its favourites. You'll find all kinds of accommodation in Eritrea, and with its very slow economy, some hotels there can be… to stay polite… sub-par. As part of our tours, we like to recommend three hotels in Asmara, depending on budgets.
For budget travelers, we normally arrange stays at Top Five Hotel. The rooms have seen better days, but at this price, all other accommodations are, much, much worse. While Top Five is modest, it is kept tidy and the staff there are lovely. It is possible to have internet there, but it works on a voucher system and you won't get much connection during the day. The highlight of the Top Five Hotels is certainly its restaurant bar, which offers great grubs and drinks, at a very reasonable price.
For those who have a bit more money and are used to more comfort, our go-to hotel is certainly Crystal Palace. Clean and well-kept rooms, a central location make it a great choice for a decent price.
For luxury travelers, the only option worth the money is certainly the Asmara Palace. Asmara Palace used to be the Inter-Continental Hotel until it was nationalized by the government. It has kept the same kind of services and is a five-star hotel. It is one of the only places in the country where you will get decent internet and a nice swimming pool. The downside of this hotel is certainly its location, it is very close to the airport, which means it is out of town.
Dining in Asmara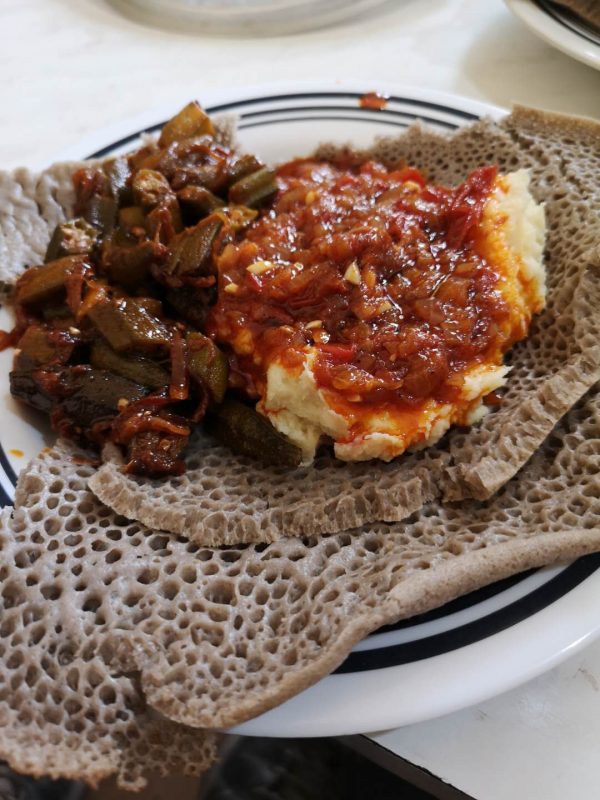 If you're feeling peckish in Asmara, YPT's picks are certainly the restaurants Harnassien and Alba Bianca. Both of which offer a menu consisting of both phenomenal Italian and local Eritrean cuisine. Get the lasagna at Harnassien, it'll make you want to punch yo Italian mama.
If you're wishing to go a bit out of town, you get two more options with great food. One of them is Eid Mona. Eid Mona serves amazing traditional Eritrean food, come here with friends to have some of their banquets where you can try a variety of curries on injera bread. Come late at night as Eid Mona turns into a dancing bar. Here, you'll witness people still moving on very traditional dances. You are welcome to join!
The second place slightly out of town would be the National Union of Eritrean Workers Restaurant. While it has a very stern and very socialist sounding name, the NUEWR (we just made up that acronym) is actually a very cool terrace restaurant, with trendy food and drinks, at a reasonable price.
Things to do in Asmara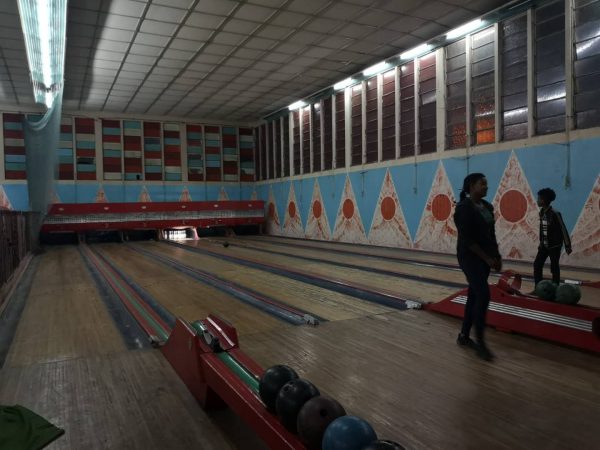 Asmara has plenty of things to do, here are some of YPT's favourite.
Go bowling! Bowling might not be your thing but that's alright when in Asmara, you must go bowling. The multisport center, located near the Top Five hotel, is unique in the world. Here, people of all ages gather to have some fun at night and, Eritrean time bubble being what it is, you'll feel like you're out with the boys and girls in an African Grease movie. Here, the scores are kept by a bunch of kids writing everything with a pencil on a sheet and the pins are put back up by a kid hiding behind them! There are foosball tables and even some Playstations. It is a formidable opportunity to mingle with locals and grab a few cold ones at a very, very cheap price.
Visit the recycling yard. Located near the Orthodox Cathedral of Enda Mariam, the recycling yard is a very big place where you'll find people breaking down all sorts of steel objects to sell for parts. The experience with its colours, smells and sounds, is really exhilarating and unique.
Visit the Tank Graveyard! The tank graveyard, just outside of Asmara is somewhere you must go! To go there, you'll need a permit, which we can easily arrange. The Tank Graveyard is in fact a junkyard, but not any kind of junkyard. It is a junkyard which has been keeping vehicles for over one hundred years so you'll find Italian ice cream delivery trucks right beside Ethiopian tanks. Wandering through the junkyard is very high on our list of amazing things done and we specialize in doing amazing things.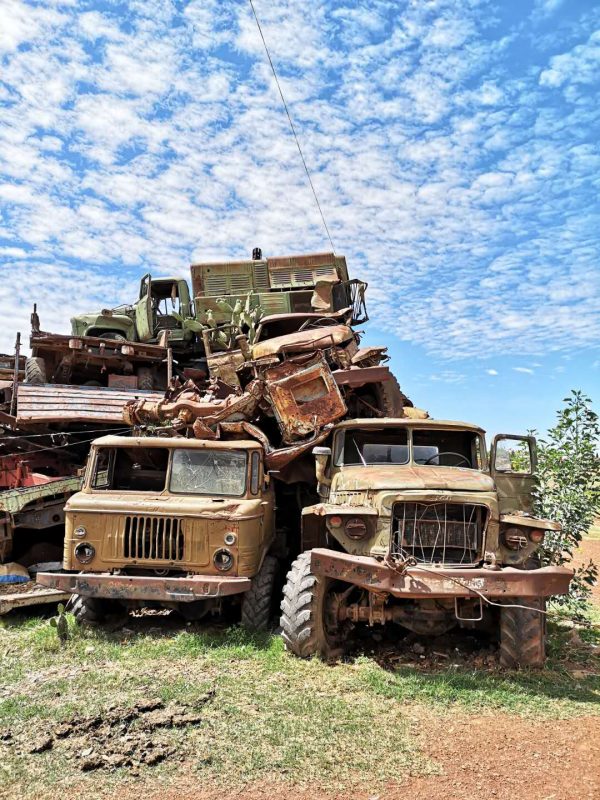 To have a great experience in Asmara, why not let our on the ground team of local experts arrange the logistics of your tour? YPT has many drivers, guides and fixers within the country, ready to prepare the best independent tour to Eritrea for you!
About Post Author
.