Can you play football in North Korea? You most certainly can and along with drinking in the country, for me at least is one of the most fun things you can do in the country.
To read about the drinking culture in North Korea click here.
What is the story with football in North Korea?
North Korea actually were the first successful Asian football team, particularly when it comes to the World Cup. In 1966 they famously got the Quarter-Finals in England kicking out Italy before going 3-0 up against Portugal. They were to lose 5-3 due to the brilliance of Eusebio, but this was to remain a record for an Asian team until 2002.
To read about how Cambodia helped them qualify for the world cup click here.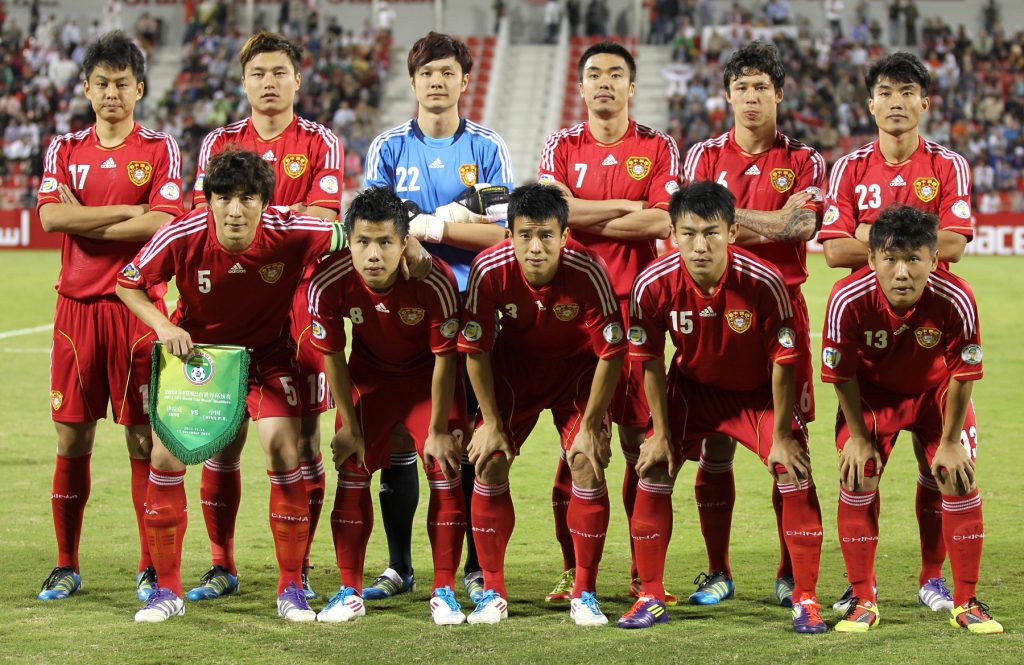 Domestic Football in the DPRK
There is thus a thriving domestic scene in the country, obviously run along somewhat Soviet lines, with the best team being the Army's April 25th, which is kind of the military foundation day of the country.
To read bout football clubs in North Korea click here.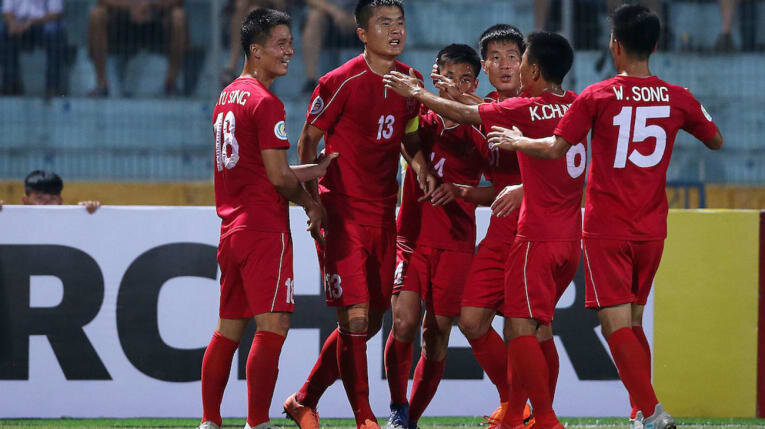 Watching football in North Korea
What is it like to watch football in North Korea? We have personally seen everything from international to women, club and even continental matches in the country. Despite a reputation for things being stage managed the North Koreans take their football very seriously.
I was also lucky enough to have been in North Korea when they qualified for the 2010 World Cup. No they did no claim they won it, they watched the matches (mostly) live and were proud with the 1-0 defeat to Brazil. Less so the 7-0 destruction by Portugal, but hey such is life.
Can you play football in North Korea?
We have run yearly football tournaments in the DPRK for the last 10 years, or so, with some exceptions such as Covid-19. These have generally involved 5-a-side matches, but with a mixture of foreigners against Koreans, and missed teams. Depending on the number of people involved we have even managed to have a mini-tournament.
Can you play football in North Korea with kids?
We can arrange school trips to North Korea which are football themed meaning you can arrange for your school to play against teams of a similar age group. Be warned though that they are very good!
To read about school trips to North Korea click here.
I got to have a runaround with the DPRK Under-16 National Football team in 2010 and they ran be ragged! I am sure a few of them are now lighting up the international stage. Perhaps I helped?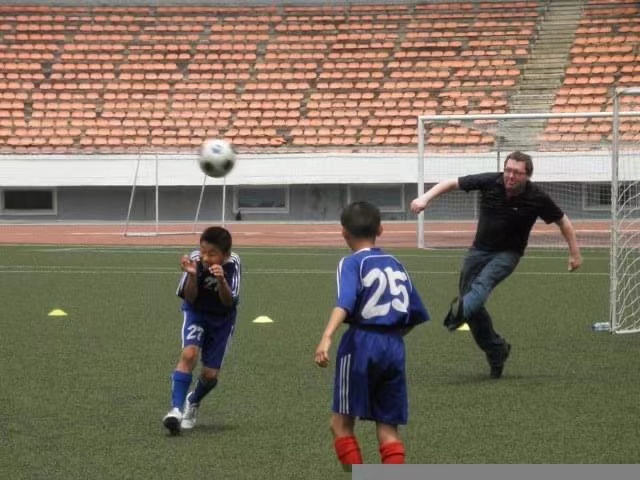 Visiting football stadiums in North Korea
The May Day Stadium might be the most famous one in North Korea, but most football matches are held at the Yanggakdo Stadium,, located next to the infamous Yanggakdo Hotel.
We can arrange not only visits to the stadium to see matches, but also simple stadium visits as well. Again if you are lucky, as I was you will see kids playing and be invited on for a kick about, as per what happened to me.
Can you play football in North Korea as a professional?
Can you play football in North Korea professionally? Alas you cannot quite simply because the DPRK football scene follows Soviet models and is technically amateur. And no you cannot join the Korean Peoples Army to get around this.
North Korea have though experimented with having guest foreign coaches in the country, such as Jørn Andersen who was the manager of the national team from 2016, before leaving two years later.
So, while there are no foreign marque players currently in the DPRK Premier League, never say never as they say.
About Post Author
.