This is pretty controversial, especially if any Uzbeks end up reading this, but Bukhara is by far the best city in Uzbekistan.
What do I mean by best?

---
Well, it's certainly not the most cosmopolitan.

That title, of course, goes to Tashkent, a city in which bars and cafes are beginning to flourish, where you can find the 5-star hotels many westerners are accustomed to. But then what does one do for very long in Tashkent? You can catch a metro a few times, see the main Chorsu Bazaar, and visit a few museums, then have lunch at the National Plov centre, but that's about where it ends.
Bukhara also certainly isn't the most historical.

Samarkand must surely take this prize. The home of the world famous Registan, as well as the Mausoleum of Amir Timur and Bibi Khanum Mosque, just to name a few. But Samarkand still has a city feel to it with many of its attractions spread out. Tourism has also made getting that authentic experience difficult in Samarkand, and getting a good quality large reasonably priced meal is almost impossible anywhere near the tourist centre.
Bukhara's probably not the most authentic.

This prize would have to go to some village or small town in the Ferghana valley, where the fast paced rush of the modern world hasn't quite made it yet. Locals are producing cotton in the same way they have been for hundreds of years. Old men drive around in their 30-40 year old Ladas going to meet up with a friend for tea. Even taxis, the universal rule of taxis, the idea of making a fast easy buck (or Uzbek Som), hasn't quite made it here yet.
So then why Buhkara?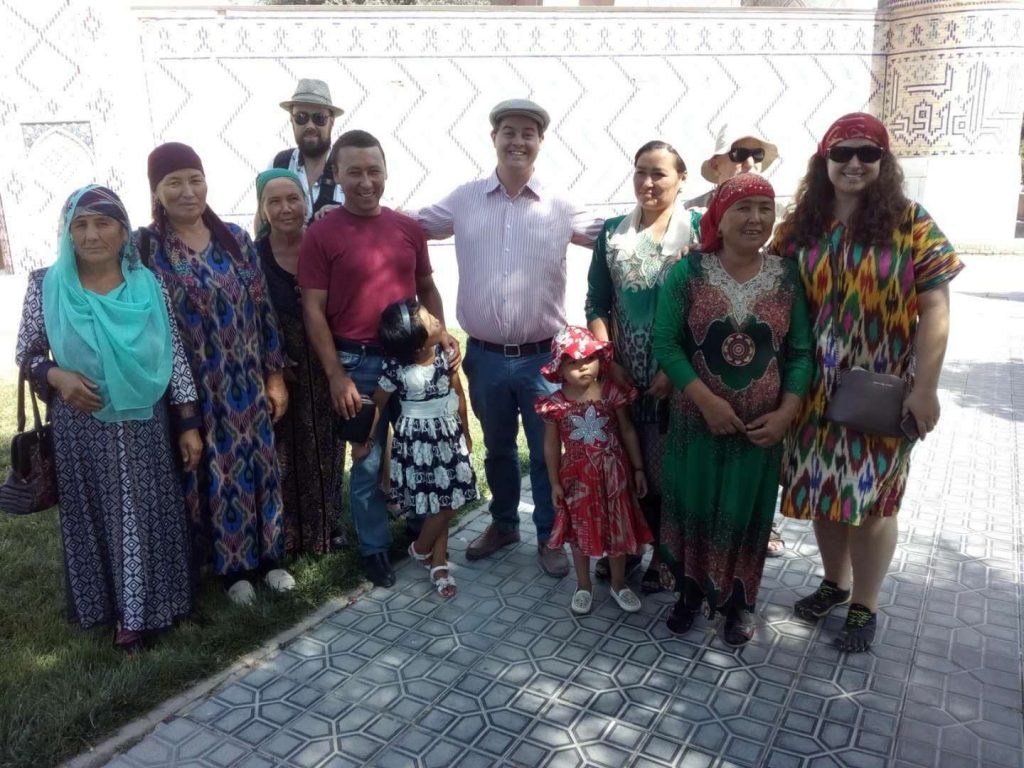 Buhkara is a great mix of these; it has the history, amazing architecture and vibrant markets to bring in the tourists, and the comfortable accommodation and facilities to cater for them. But it's just a little bit further than Samarkand so a few don't make it, meaning even when there is quite a few tourists, it still feels like you're one of the few. Most of all it still has a small village vibe, with all the locals coming out at night to occupy the main square by either sitting in one of the cafes or just planting themselves on the grass, mingling, singing, dancing. It can be annoying carrying your suitcases down the small alleys to find your hotel, as cars and transport can only get so close to the centre, but it's worth it to be staying in amongst the action, being able to step out of your hotel room door into a 500-year-old Madrassah. Bukhara is a city that is small enough to cover on foot, but large enough to get lost in.
---
About Post Author
.