Surrounded on all sides by Syria, Iraq, Israel and Egypt, Jordan unfortunately suffers guilt by association in regards to safety. However, Jordan is one of the safest and forward-thinking countries in the Middle East. The country has been dubbed "an open-air museum" due to its historical heritage, it boasts stunning natural scenery and a coastline as well as incredible middle eastern cuisine and friendly welcoming locals.
With our upcoming Jordan trip in May, we decided to list the five main reasons to visit this fascinating country.
---
The Bustling Capital of Amman (formerly known as Philadelphia)

Amman is the capital of Jordan and one of the oldest continuously inhabited cities in the world with 7,000 years of recorded history. Amman is a huge, hectic and fascinating city that once went under the name Philadelphia, in honour of Ptolemy Philadelphus (the son of Cleopatra) who rebuilt the city before it was taken by Herod around 30 BC and given to the Romans.
The city boasts amazing nightlife, incredible food, ancient history, world-class museums and a thriving arts scene. Some of the highlights of Amman are the ancient Roman Amphitheater built when the city was known as Philadelphia. Unlike the Roman amphitheatre in Rome, the amphitheatre in Amman is fully open to tourists and is still used to host live events. Abdoun district is famous for its nightclubs, amazing restaurants and Shisha cafes. Rainbow Street in Jabal-Amman district is elevated above the city and offers incredible views over the old town, it is also a great spot to see historical buildings, art galleries or enjoy some good food and shisha.
The food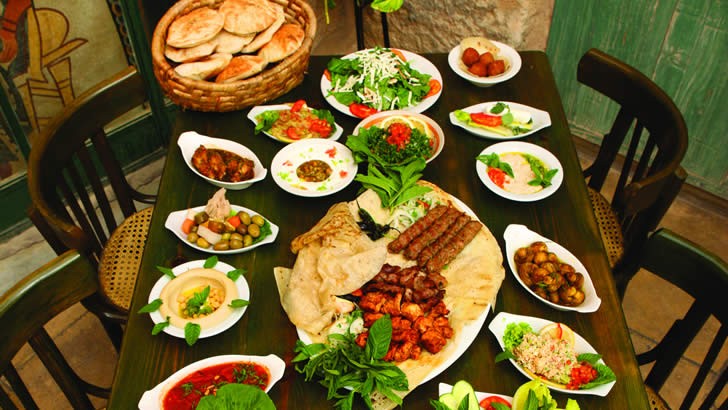 Being landlocked by some of the main countries in the Middle East, Jordan has the advantage of having cuisine influences from all. So Jordanian food and their many variations can be found across the Middle East and probably have origins in countries like Lebanon, Syria, Egypt or throughout the Mediterranean. Overall, Jordanian cuisine is similar to Lebanese, with typical Middle Eastern / Mediterranean ingredients like garlic, lemon, olive oil and hummus.
Within Jordanian culture, food is an important factor. Meals are largely communal with family and friends present. Many Jordanians use food to demonstrate their generosity and hospitality and is served with great pride.
Visit one of the biggest arms fairs in the world

Friendly relations with many countries means Jordan plays host to one of the biggest arms meetups on earth. There are few places in the world quite as surreal as the annual international arms fair in Amman. This vast display is hosted by King Abdullah of Jordan and is attended by the world's generals, dictators and other assorted people in need of the latest killing machines on the international market, as well as those who are more than happy to sell their wares. This is the place where the men who usually hide in the shadows come to see and be seen, the business of war, and business is booming!
Whilst difficult to enter alone, our latest Jordan tour can get you inside this event, allowing you to mingle with the whos who of the arms trade and try out some of the latest lethal equipment.
Historical sights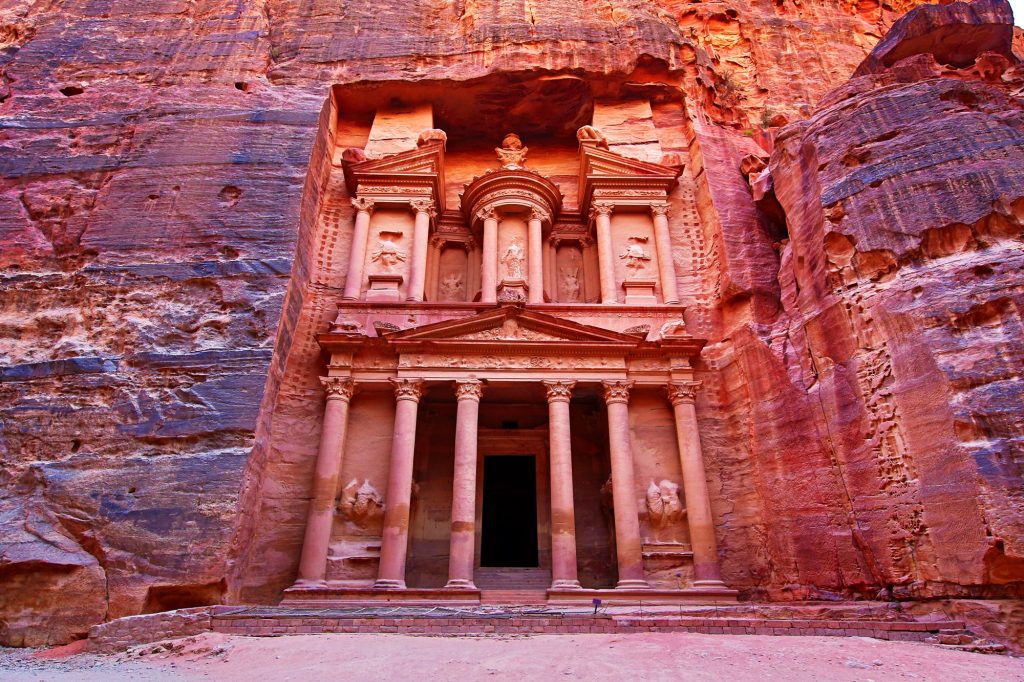 Jordan didn't earn the title of an ''open air museum'' for nothing, it is a title well earned. Its position means countless countries and empires have crossed this land and left their mark, from the Romans, Persians, Crusaders, Ottomans and in more modern times, the Israelis. In a short drive from Amman, you can find Crusader fortresses, Roman temples and Ottoman palaces.
One of the countries most famous sights is the ancient city of Petra, known as the rose-red city, it is one of the seven wonders of the world and is one of the most famous archaeological sites in the world. It was also used in Indiana Jones and the Last Crusade.
Our Jordan tour doesn't end after the arms fair in Amman, the adventure continues as we hit the road to explore the ancient city of Petra and the stunning landscapes of Wadi Rum, which brings me to my next point:
Stunning natural scenery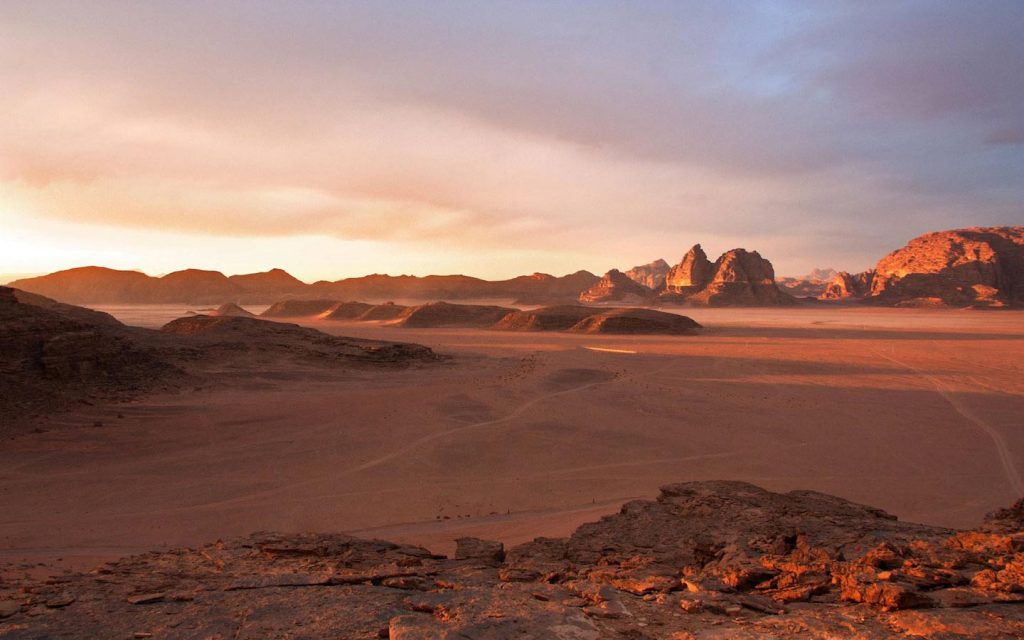 As well as its impressive archaeological sites, Jordan boasts many unique natural wonders and untouched desert landscapes. The most famous being Wadi Rum, a jaw-dropping mars-like landscape and the former stomping ground of Lawrence of Arabia. Its unique red sands have made it a favourite for directors of sci-fi movies. Sunsets here have to be seen to be believed.
Jordan also boasts its own portion of the Dead Sea, a natural wonder which is one of the lowest places on earth. Its famous high salt content water means you have increased buoyancy and can float around with ease, its mineral-rich black mud also provides a natural skin therapy due to being high in healthy, ancient minerals.
---
Click here for more information on YPT's tours to Jordan.
About Post Author
.