The Ban Klong Luk – Poipet border is the main crossing between the Kingdom's of Thailand and Cambodia and if you are traveling by land between the countries your likely port of call.
How do you get to Ban Klong Luk, what is there to do there and where can you go after? This is the YPY border guide.
To read our guide to the other borer at Anlong Veng click here.
How to get to Ban Klong Luk?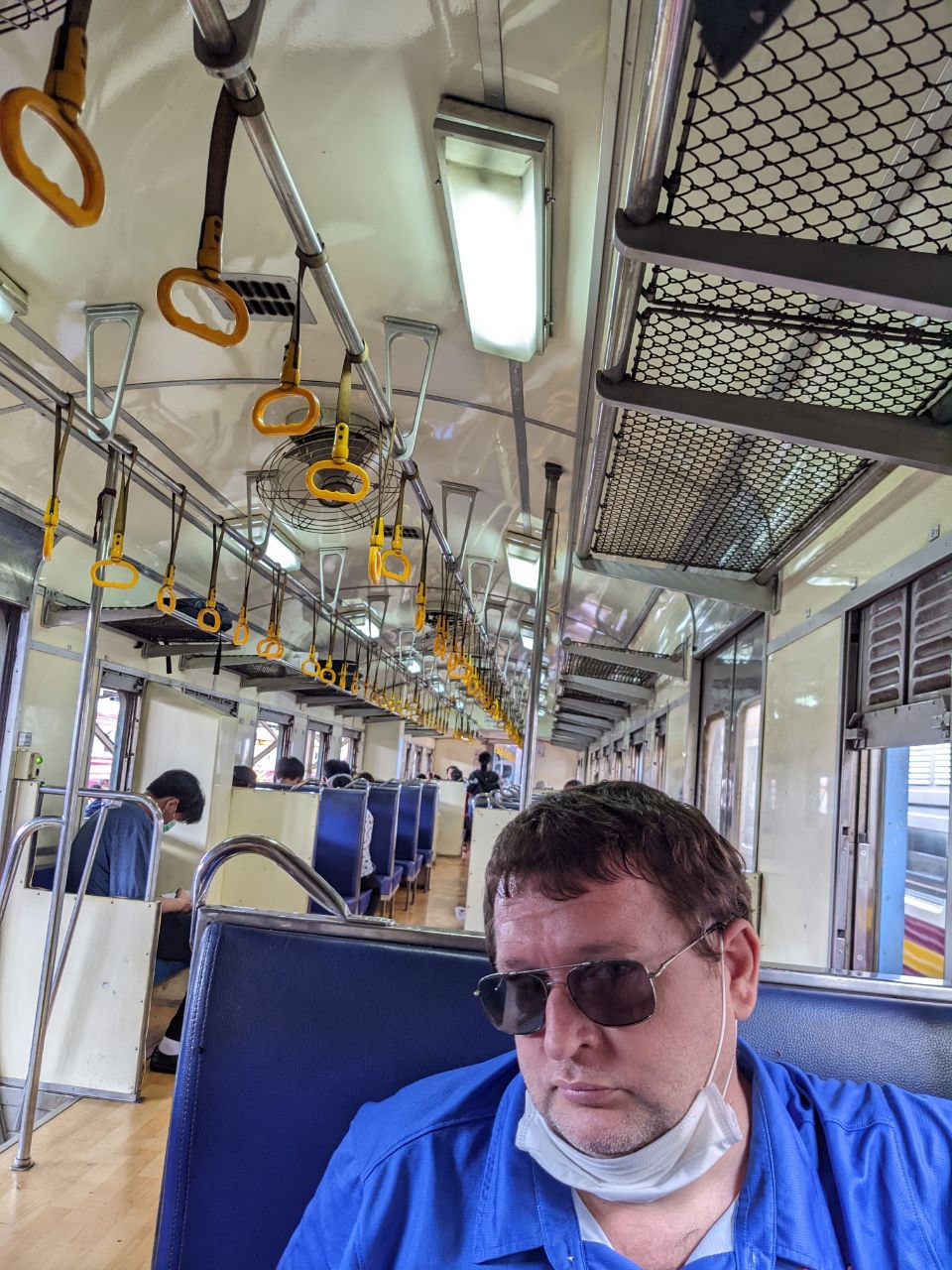 The main way to get to the border of Thailand and Cambodia is from Bangkok. There are numerous options here from buses that go all the way to Siem Reap for about $35+ to minibuses that will drop you at he border to fend for yourself.
Another top trip tip is take the wonderful train from Bangkok to the Thai border stop of Ban Klong Luk Station. This journey takes about 5 hours (sometimes longer) and back in the day briefly connected all the way to Phnom Penh, although that is no longer possible. 
To read about the most epic train journeys in the world click here.
The area remained closed to everyone during Covid, but has since reopened to kind of normal like services, although this is far from what things were like before, with traders, hawkers and people arranging transport literally hounding customers.
What is there to to do at Ban Klong Luk Border?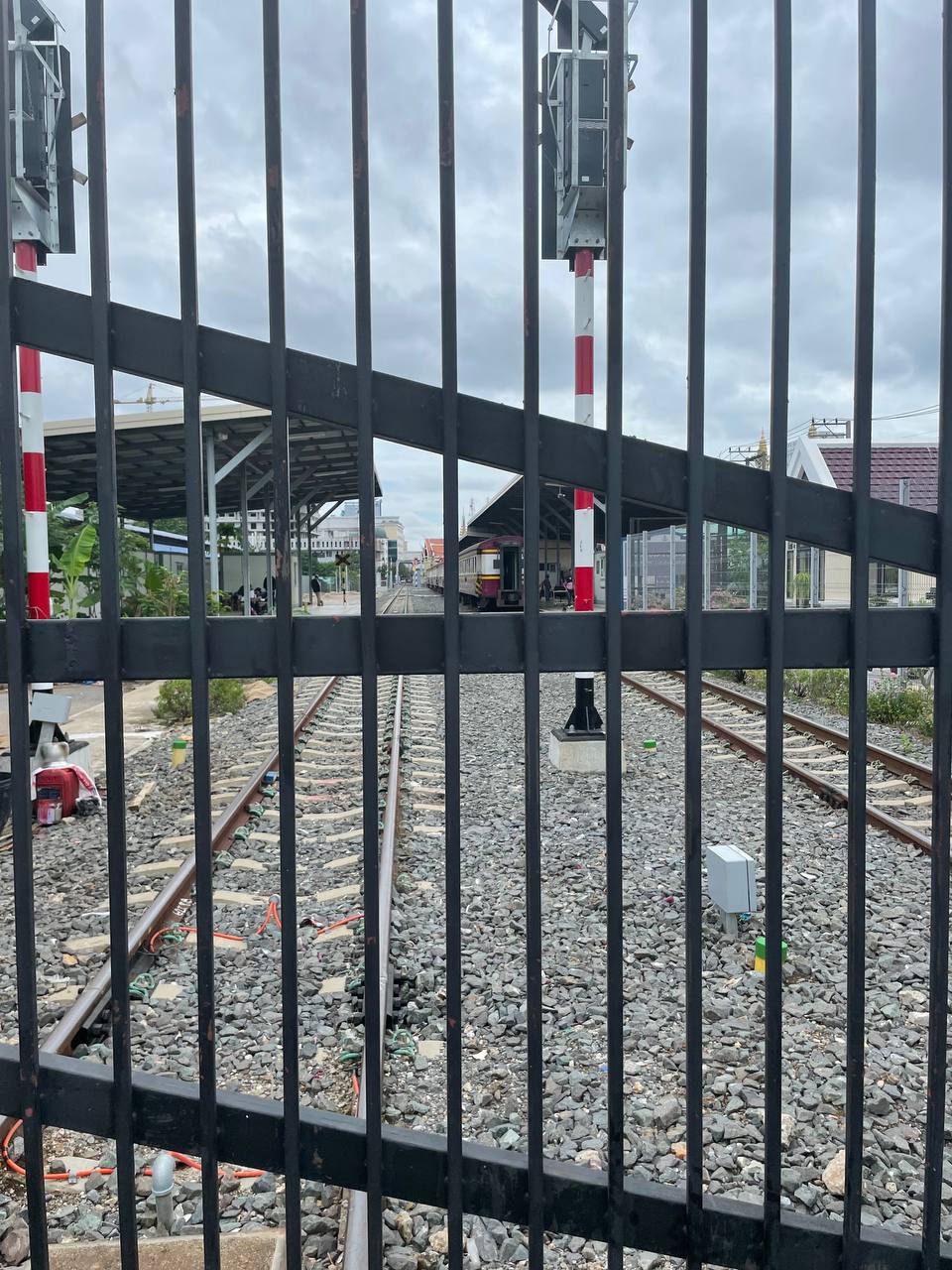 For the weird among us border posts are truly a place of excitement! And this will not leave you disappointed. There is a huge clothes/second-hand and cheap Chinese goods market known as Rong Kluea, as well
You can read about Rong Kluea here.
As with any border post as well there is of course the obligatory duty-free shops, but also the curve ball that is a few last 7-Eleven's and a decent KFC. Alas you will not get much time to stop at any of these if you are just passing through by bus.
Sadly and despite now being in Cambodia the 7-11 in Thailand is much cheaper, should you need to stock up on goods.
You can read about 7-Eleven Cambodia here
There is also a a very big and rather plush Border Hotel at Ban Klong Luk, but for a real authentic night stay at the Border Motel on the outskirts of Aranyaprathet, which not only has a swimming pool, but also some choice street food.
Where to go from the Ban Klong Luk border?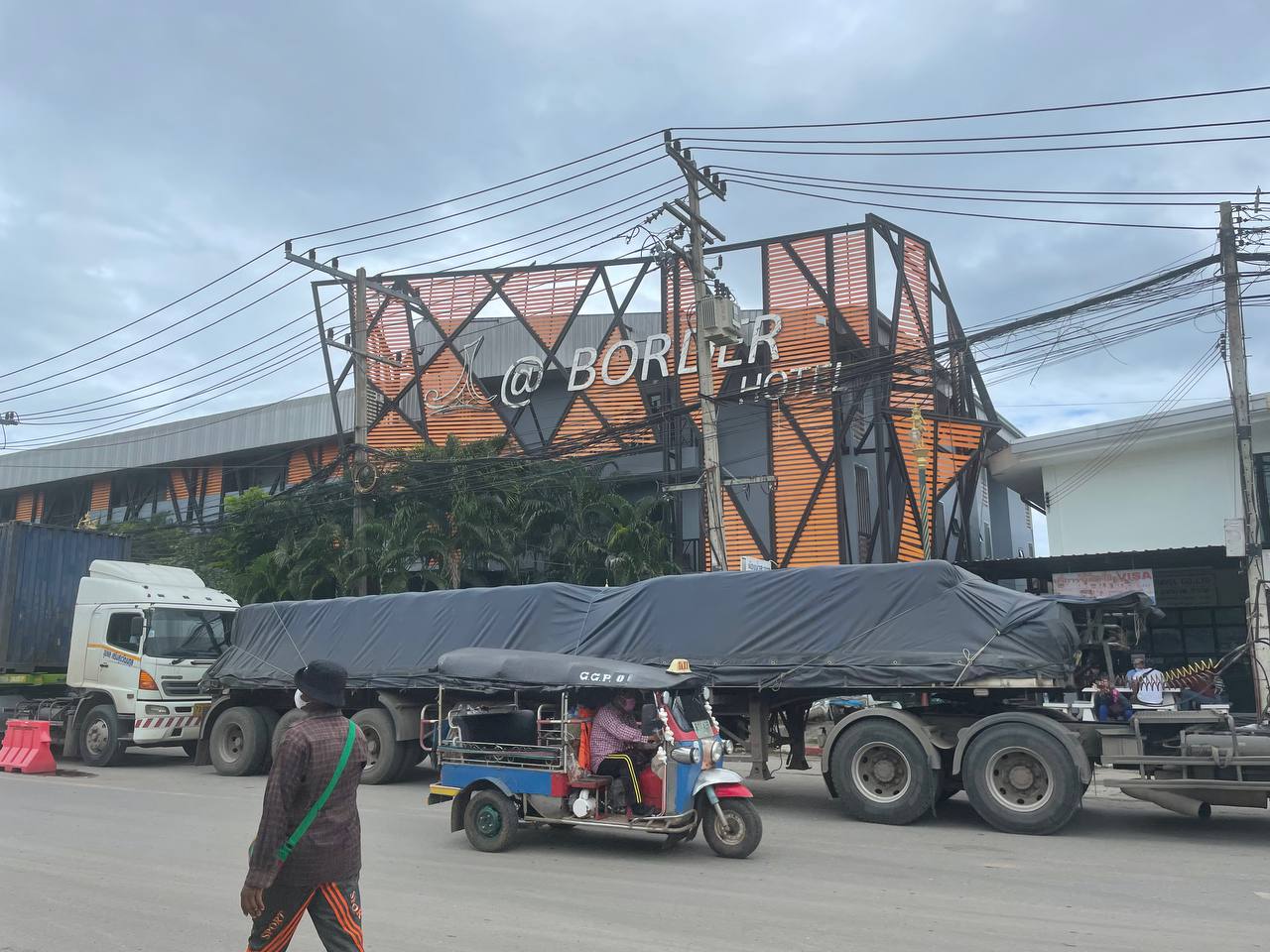 The most obvious point of call is Poipet in Cambodia, but unless you have a penchant for casinos and Chinese call-girls then it is best avoided. Also with China still being closed to outbound tourists the area still much resembles a ghost town.
The most obvious place to go from here and where most buses go to is Siem Reap, although it is also possible to get buses to other parts of Cambodia, such as Phnom Penh and even Along Veng .
To read about the last Khmer Rouge state click here.
Another option and one slightly closer than Siem Reap is to head to Battambang, another favourite of our Cambodian Dark Tourism tour. A big yet sleepy town Battambang offers great street food, as well as famous bamboo train, part of our Epic Train Journey series.
To read about our Dark Tourism Tour click here.
And if you happen to be joining our South-East Asian Adventure then our next step on the party bus is good old Siem Reap, Angkor Wat and of course Pub Street.
You can join our South-East Asian Adventure here.
About Post Author
.