Prior to Covid-19 gross border trade between Cambodia and Thailand at Rong Kluea Market was going gangbusters, but then the whole virus put paid to things. Said market, famous for its day traders and second-hand goods is now not only making a comeback, but is quite the stop on the journey from Thailand to Cambodia.
To read about the most epic train journeys in the world click here.
What is Rong Kluea Market?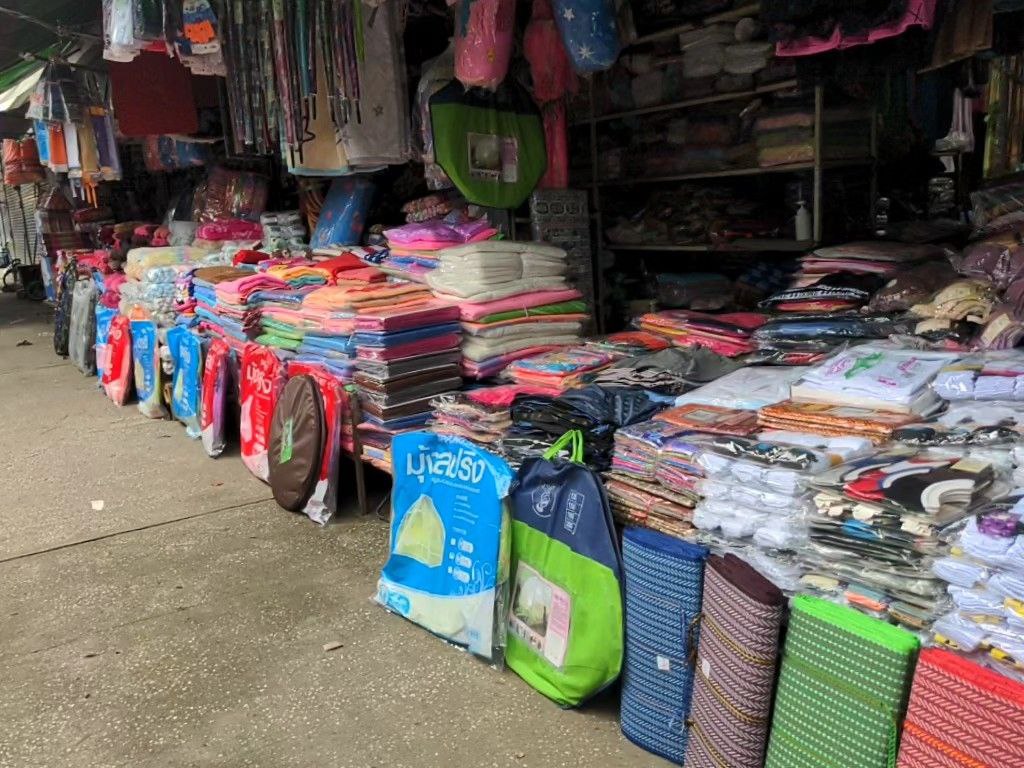 Located in the Aranyaprathet provence of Thailand it sits literally situated on the Ban Klong Luk border crossing with Poipet in Cambodia. The market has pretty much existed as long a the border between Thailand and Cambodia. Initially situated on the Cambodian side things change with the rise of the Khmer Rouge.
Since then it has existed almost uninterrupted on the Thai side, with the exception of the aforementioned Covid based closure, which existed from around March 2020 to April 2022. Since then things have been slow to say the least, but life is slowly starting to return here.
With over 66 acres of land and quite literally hundreds of stalls Rong Kluea market attracts both casual tourists and, day traders and big business alike. The goods here range from cheap electronics to cosmetics and pretty much anything else you can imagine, but the mainstay here is cheap and second hand clothes.
Second hand clothes market on the Thai border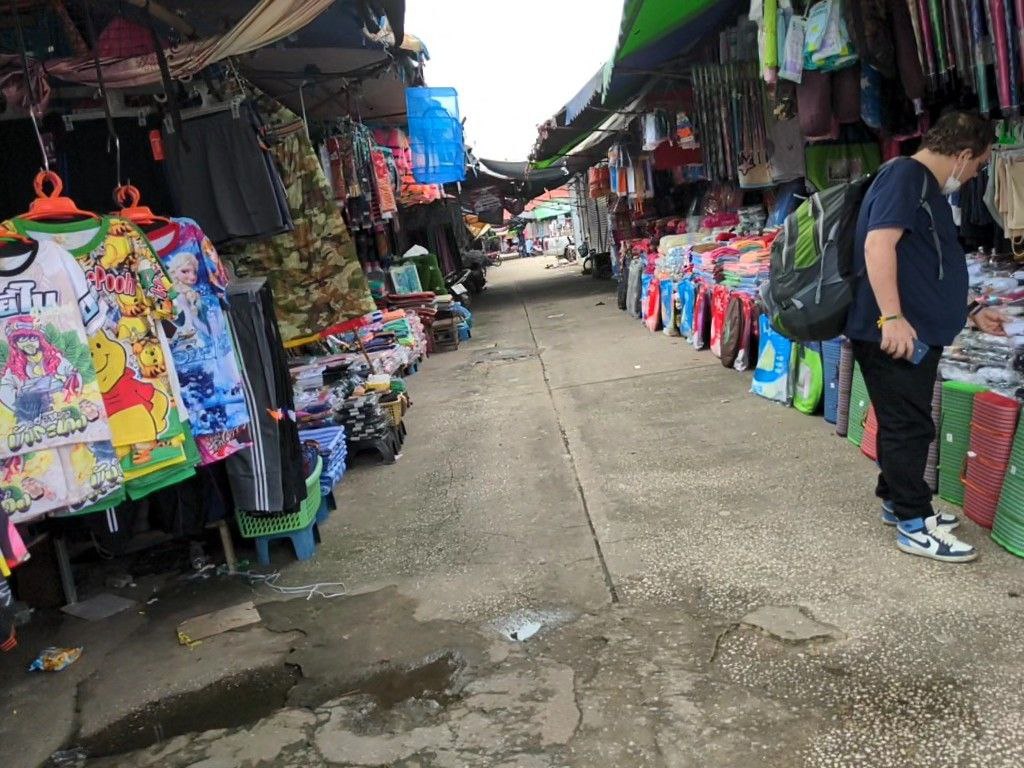 Despite the array pf goods what Rong Kluea market is most famous for is second hand clothes and shoes. Most of which if not all comes from Cambodia from where it is treated and the sent over to the Thai side and the traders there.
And while there are lots of new sparkling clothes on display, one of the things that hits you when you walk through ere is the piles of clothes, shoes and runners literally pilled up and being worked on by the local artisans. And the theoretically at least you can buy yourself a new, or rather second-hand pair of runners.
The main market, at least according to the vendors we spoke to was not Cambodians going back into the country, but actually Thai businessmen looking to get a good deal on second hand goods, or even on the cheaper Cambodian make textiles that flood over the border, at least in theory.
Alas Covid has changed things somewhat and according to Pang one of the vendors I spoke to "Most of the goods now are actually made in Thailand, or China, but get shipped to the border to service both markets".
What is there to buy at the Rong Kluea market and is it worth visiting?
So, while second hand shoes might not exactly be your bag there is a lot more to this market than just that. As with any market literally anywhere in the world there is cheap electronics from China literally everywhere, but also tons of mostly Thai made t-shirts and the like.
Pickers vary, but you can get good tops for a just a few bucks, not to mention cheap socks and underwear for the weary traveler. Of course though there is much more to the plane than this and in actuality it ames a great break on the Bangkok – Siem Reap journey, if nothing more than to people watch and see a bit of illicit trade…..
To read about 7-Eleven Cambodia click here.
And at worst the Ban Klong Luk border crossing even has street food and even a KFC and a 7-Eleven if you are really hankering for Thai food.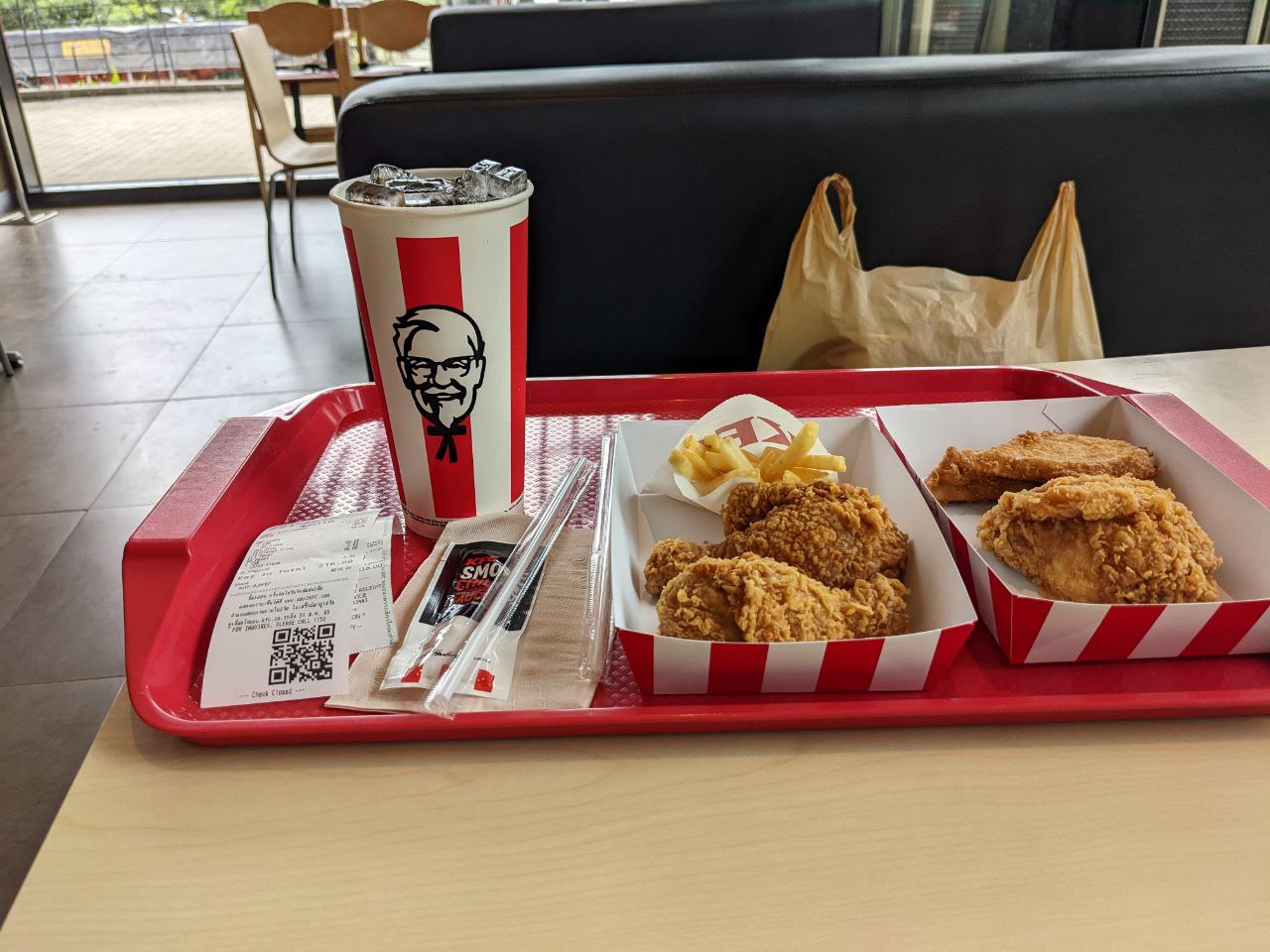 Wanna see the market for yourself? Join our South-East Asia Adventure.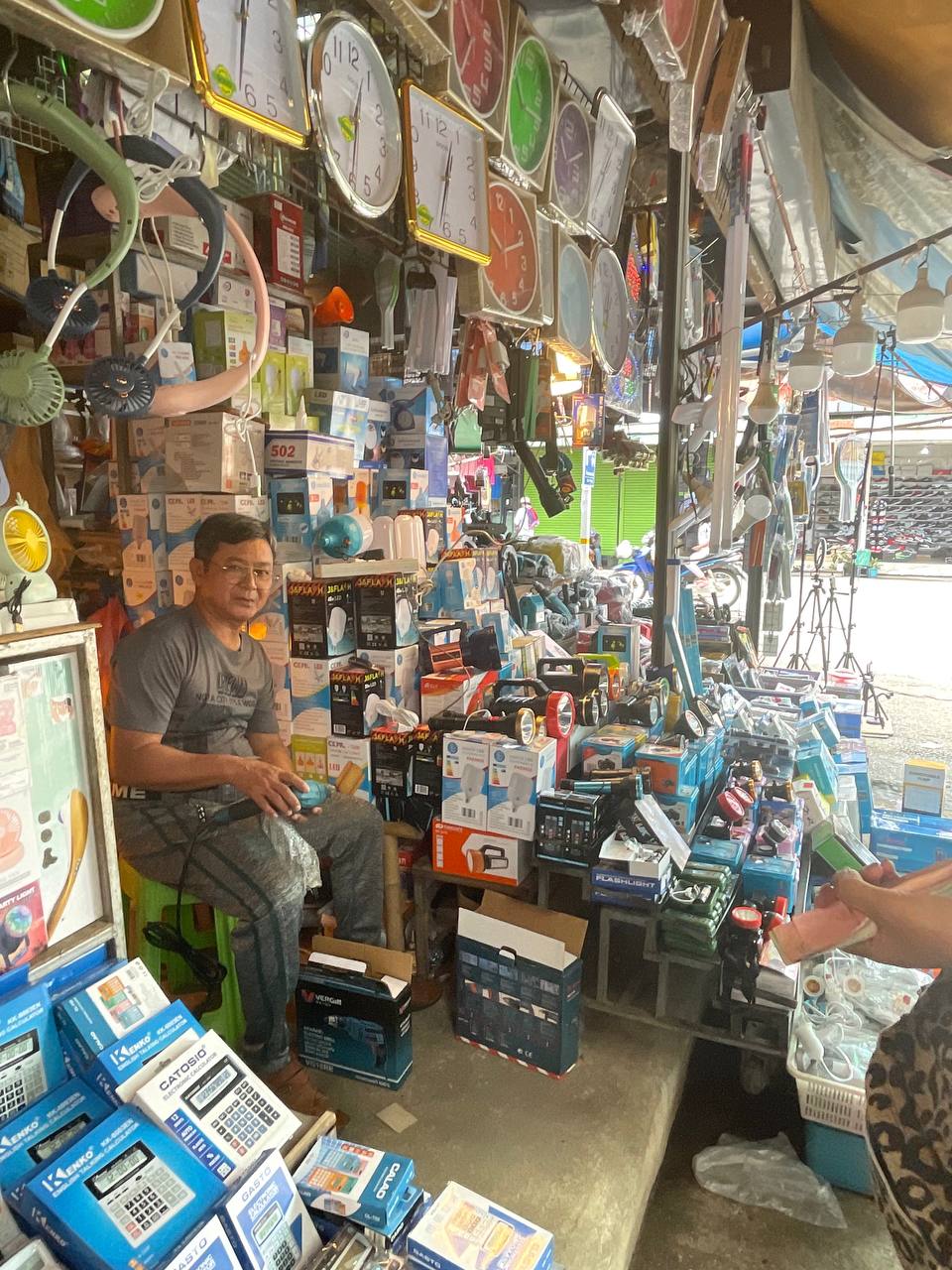 About Post Author
.