Most have only heard of Kazakhstan from the movie Borat, poor villages, crazy people and strange accents. The reality of this place couldn't be further from the truth.
---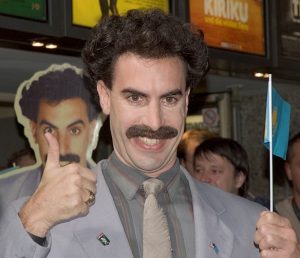 I decided to go to Kazakhstan to see the weird and strange place that no one really knows anything about. What I was met with was indeed strange, but not in the cinematic way I was expecting. Instead, I came across a city much like my hometown of Perth in Australia. Clean, naturally beautiful, friendly people and great steakhouses.
I found Kazakhstan strange because I had never really met Kazakh people before. When I first arrived, I looked around and saw Chinese-looking Muslims who speak Russian. A great mix which is reflected in their dress, food and music. Horse steak and shashlik are my personal favourites!
For the average backpacker, Kazakhstan probably doesn't even appear on the radar, but it absolutely should! It is the gateway to Central Asia and now has visa-free entry for most Western countries. Thanks to currency devaluation it is incredibly affordable. Eating out is great (about $5 a meal), going for a beer (about $2) is awesome and transport fantastic.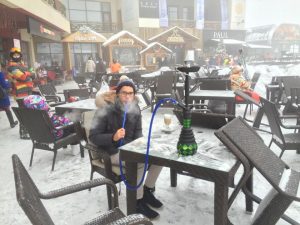 Accommodation can be cheap too! I stayed at an Airbnb with a local family which I would recommend. Even with my atrocious Russian and their non-existent English I managed to get a bunch of great suggestions for food and drinks. I had specifically learned a bit of Russian before coming here thinking no one would know a lick of English, again: WRONG! Many of the younger people speak great English and are super friendly and willing to help you out. People would randomly come up and talk to me just because I was foreign (and not in the scammy "I want your money" kind of way. I got taken out to drinks, guided through parks and markets and even invited to people's houses to experience a local Kazakh dinner. In many other countries I would be sceptical, but the Kazakh people are genuinely amazing people.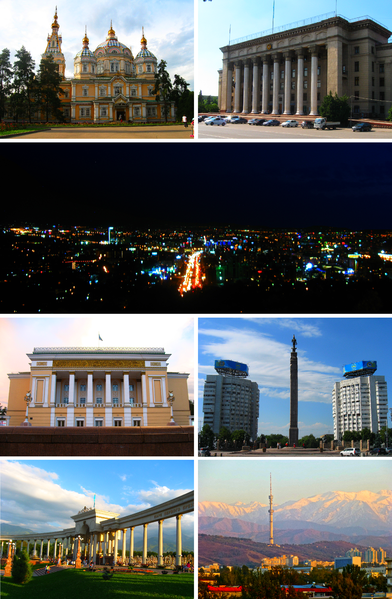 Now, when I say Kazakhstan is beautiful I really mean it. I stayed in Almaty which is surrounded by snow-capped mountains, European-esque streets and modern architecture. Pretty much Geneva if it had all been built in the last 20 years or so. I first went in Winter, and was surprised to find it not nearly as cold as expected. In summer, where I am now for my second time, the weather is sunny and perfect for sightseeing the parks, churches, mosques and museums that are all within close proximity of each other downtown.
I stated earlier that Kazakhstan is the gateway to central Asia, this is because the main city, Almaty is a stone's throw away from Bishkek, the capital of Kyrgyzstan. A Mashrutka (small bus) can be caught from the bus station to Bishkek and only takes about 3 hours. The border crossing? Easy! Further, once you cross that border prices drop and drop! While other countries in Central Asia are infamous for being expensive or hard to get into (I am looking at you Turkmenistan and Uzbekistan) Kazakhstan and its neighbour Kyrgyzstan are ready and waiting for people to explore them. New friendly visa regimes, cheapish flights into Almaty from China and Major European cities as well as amazing people that are extremely welcoming to foreign tourists, this part of Asia has potential to be a new hotspot for the flashpacker and backpacker alike.
---
My recommendation: get your butt to Kazakhstan and come and see what I am talking about!
About Post Author
.