No one knows what to expect when visiting Chechnya for the first time. So what is it really like? YPT's Shane runs you through a few of the basics after returning from our first ever tour to this tiny North Caucasus republic.
---
Before I run through a few guidelines, I want to introduce you to the leader (because everyone, especially at YPT, loves a little cult of personality in their leadership).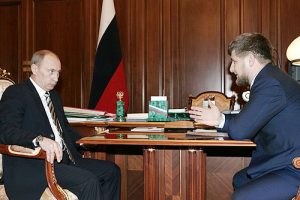 President Ramzan Kadyrov formally took the reins of power from his assassinated father in 2007 aged just 30. He is ''insta-famous", boasting more followers on the social media platform than subjects in his little republic. So famous in fact that Vice News and John Oliver in the west have called him out on the ridiculousness of posting about lost cats, late night workouts, his collection of Putin t-shirts and fast cars.
He's so active on Instagram that he is known to frequently reply to private messages. So…when I heard that Ramzan was throwing a birthday party for his beloved mother opposite our hotel in Grozny, I sent him a message.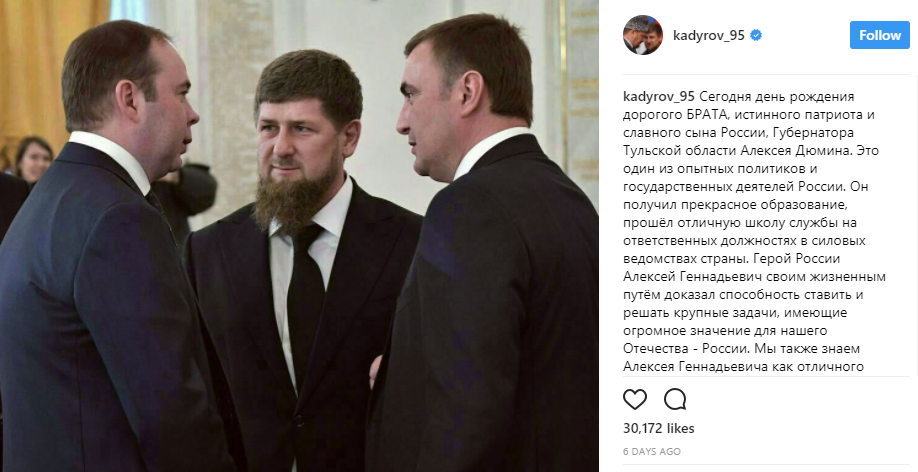 "Hello Mr President, we are a group of ten foreigners from different nationalities that would love to meet you and discuss travel and tourism in your beautiful country".
The next day he replied asking for contact details. I duly obliged and subsequently received a call from someone claiming to be an aide to the president. We arranged to meet.
He picked me up from my hotel, drove me to a nearby Starbucks knock-off called "STAR COFFEE" which was where I learned that this was no ordinary aide – he was the Vice President of the Chechen Republic. He dropped me back at my doorstep where I summoned the rest of the group for photos, handshakes and niceties.
Whilst we didn't get an invite to mama Kadyrov's birthday party, the number two in town wasn't a bad consolation prize. Nice guy, great English, and extremely fascinated by us.
He, like all locals we encountered, wanted to know A) What the hell we were doing there? B) Were we OK and enjoying Chechnya? And C) How do we increase foreign visitors to our country?
For next year's tour a meeting with Kadyrov himself is very much on the cards after buttering up his deputy. He promised to do his best to arrange an audience.
---
When in Rome do what the Romans do right?
Well, when in Chechnya, watch everything you wear and how you act.
Here's a few dos and don'ts for an enjoyable stay in the Chechen Republic.
1. No shorts. No showing of the knees, shoulders and midriff.
I learned this the hard way. (We had stopped for a bathroom break when I instinctively rocked a "Beijing belly" outside of a prayer room. Google it. I was sternly told to never, ever do that again). To get around this for next year, YPT will arrange an overnight visit to Dagestan and the Caspian sea where you can wear whatever you like! But conservative dress is paramount in Chechnya.
As a side note to this rule, they also don't take kindly to urinating in public. This includes road side jungle stops under the cover of darkness. Bad things will happen if you are caught. Again I learned this the hard way.
2. No alcohol for sale after 10am – yes that's right. 10 in the morning.
Ask your guide and driver to take you to the local mini mart. Learn to stock up on booze straight after breakfast. Pack your hooch at the back of the bus for later consumption and enjoy the all day clanking of beer bottles as the bus tackles the sharp bends. Another reason for adding the Dagestan and Caspian visit, you can drink what you like at the beach!
3. Don't exit the hotel at night without informing the guides.
This one is more of a guideline than a rule. We were able to bend this rule one day; there is only on bar in Chechnya; It's a sky bar in the only 5 star hotel (once frequented by Jean Claude Van Damme no less). The fun was short-lived however, for when we returned on day two the bar was still out of beer from the previous evening. We had drunk Chechnya dry.
One might think these rules would make for a rough time, however they are easy to work around and we had lots of fun doing so. Despite these slight convenience hurdles, Chechnya and the North Caucasus remain wonderfully unique destinations to visit with fascinating histories and politics to boot.
---
Scroll through some of what we encountered and don't miss our 2018 tour!
About Post Author
.