At Young Pioneer Tours we do have a penchant for visiting weird "countries," but aside from countries we like to visit strange political anomalies, such as enclaves and exclaves, as well as places that might not fit perfectly in the "country" category, but weirdly don't really fit any other place too.
We present Akrotiri and Dhekelia!
What Counts as a Country?
Before we move on to Akrotiri and Dhekelia's status, we can briefly go over what counts a country. The UN has 193 member countries, which, if you add Taiwan and the Vatican City, becomes the golden 195. Now! Our problem with this is that you, therefore, end up with a place like the French Guinea counting as France. That's not cool. Consequently, we've made a quintessential YPT list of what counts as a country, which you can read here.
Where is Akrotiri and Dhekelia?
Essentially it is two UK military bases that are located in the Republic of Cyprus (southern Cyprus) and are not considered part of Cyprus. The UK kept these bases as part of the deal that granted Cyprus independence.
What Is the Political Status of Akrotiri and Dhekelia
The UK considers it a British Overseas Territory (BOT). This makes them on par with the Falkland Islands and Gibraltar. They are constitutionally linked to the UK but are not part of the UK. Are you confused yet?
Who Runs Akrotiri and Dhekelia?
The bases are run by the Commanding officer of British Forces Cyprus, so it is a military rather than a civilian position. It is governed by the laws of the Colony of Cyprus as per 1960, and they even have their own police force.
Is It Controversial at All?
Yeah, it kind of is. The Republic of Cyprus claims the bases are a vestige of colonialism, quite similar to how the UK just offered 3 million people from Hong Kong citizenship. On the other hand, the UK has ignored the wishes of the Cypriots as they really want a military base here.
What Is the Population of Akrotiri and Dhekelia?
Almost 16000 people live in there, making it far from the smallest remnant of the British Empire. Over half of the people living in the area are Cypriots who either farm, live, or work within British base territory.
Akrotiri and Dhekelia flag?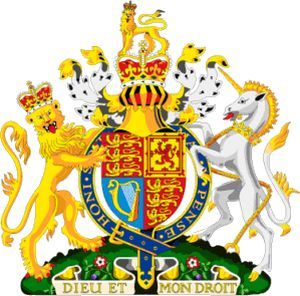 The flag is the Union Jack, but they do have a cool coat of arms.
What Is the Capital of Akrotiri and Dhekelia?
If this piece of pointless trivia ever comes up in a pub quiz, you will be quid in. The capital of Akrotiri and Dhekelia is Episkopi Cantonment. It is basically the military headquarters, and therefore the capital "city." It is not exactly bustling.
What Will Brexit Mean for Akrotiri and Dhekelia?
No one truly knows for now!
What Is the Currency of the Akrotiri and Dhekelia?
When Cyprus joined the EU, Akrotiri and Dhekelia become the only territory under British control to use the Euro currency, and the world did not implode.
Street Food Akrotiri and Dhekelia?
You can buy fish and chips here! Which actually does not make it all that different from the vast swaths of Cyprus that cater to drunk Brits.
Can You Visit Akrotiri and Dhekelia?
You most certainly can, and it is easily reached from the capital city of Nicosia. Obviously, some parts are out of bounds as it is a military base, but you can tick this place off the "visited list," and you won't even need to bring your passport!
YPT takes several tours per year, which also take you to the unrecognised Turkish Republic of Northern Cyprus. As far as we know, this makes us the only company to offer tours to this fascinating place!
Check out our upcoming itinerary here.
About Post Author
.