You might think that working for YPT means constant adventure and travel. But if you do, you're a little off the truth. A lot of our time is spent in research and development of tours, whether in North Korea or any of our other destinations. And we also spend a lot of time on the nitty-gritty of the tours, especially securing everyone's visas.
Not all tours need visas of course. Eastern Europe and the Philippines are generally visa-free for most nationalities, and places like Myanmar are easy. For China we help with supporting documents, then the visa is straightforward.
But not all countries are so easy, and here's a list of 5 that you'll need our help on!
---
#5 Iran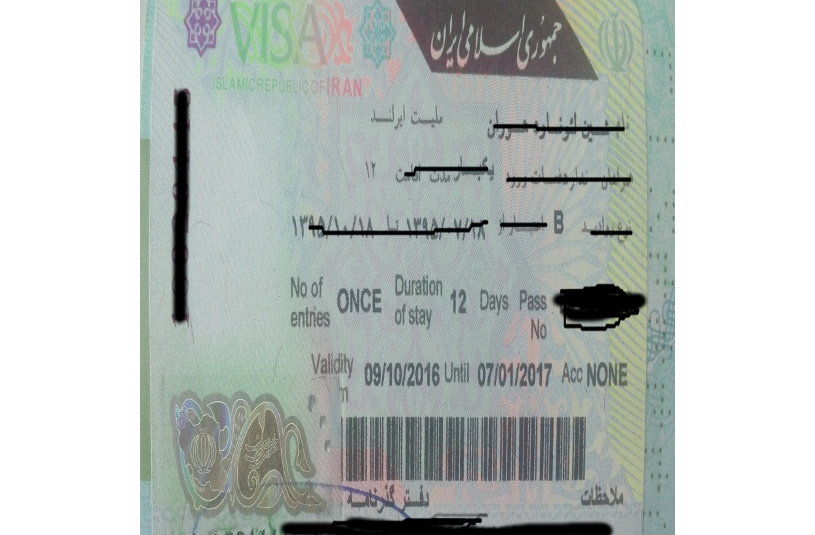 The Islamic Republic of Iran visa is relatively easy for most people…unless you come from the triumvirate of the UK, USA or Canada.
If you come from anywhere else, bar Israel of course, then all we need is a visa form, passport scan and passport photo. We will then secure your visa code from Tehran. When we give you this, you can either get the visa at the embassy you requested or get it on arrival at the Imam Khomeini International Airport in Tehran.
If you come from one of the three rogue states of the UK, USA or Canada, then visa on arrival is not an option. You will have to wait for the visa code, then apply for it at your chosen embassy. Or if you're American, the Iranian Interests Section of the Pakistani Embassy in DC.
Visa codes can be late coming out of Tehran, so it's always easiest not to try getting the visa while on your travels. But the good news is that unless you work as a journalist then we have a very high chance of getting one for you!
---
YPT have a variety of Iran tours, including our mega Iran-Iraqi Kurdistan-Socotra combo. Click here for more info!
---
#4 South Ossetia
For South Ossetia, the problem of the visa is two-fold. This unrecognized country is impossible to enter from Georgia and so you have to go through Russia to get there. And this means you need a double-entry Russian visa. Luckily for you, YPT can provide visa support for you to get this.
For the South Ossetian permit, we apply for this for you. But, we have to do it two to three months in advance, so you need to get your Russian visa early. The South Ossetia tour is not one for spontaneous last-minute change of travel plans!
---
Visit one of the world's newest unrecognised country with us on our tour next August!
---
#3 North Korea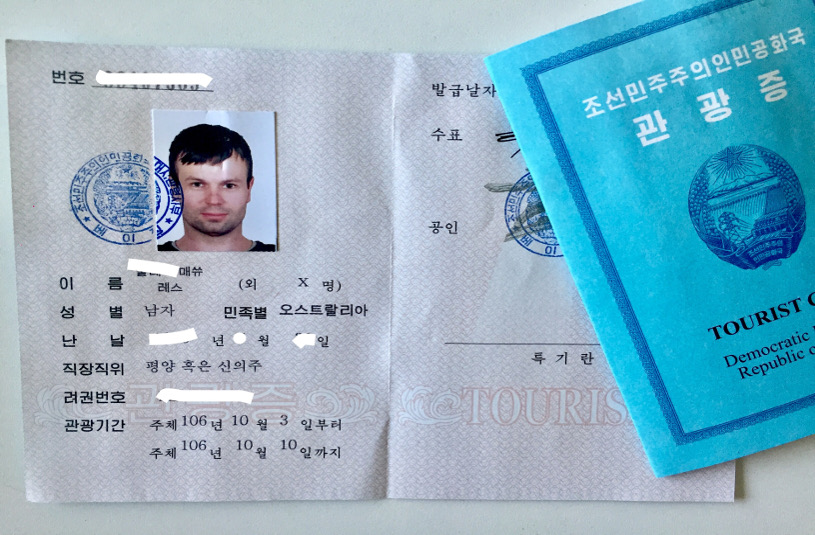 Coming in at number three is the DPRK, because it is and it isn't difficult.
It's hard because you can't get it on your own, but then once you book a tour it's simply the easiest visa you will ever receive in your life. In fact, you don't even need to send us your passport!
Email us your booking form, visa form, a scan of your passport and a passport photo, and we do the rest. Your visa will be waiting for you in Beijing or Dandong. It's a separate piece of paper to your passport, and your passport won't even be stamped on entry or exit.
One alternative, which we can work out for people, is to help you get the visa in your passport. For this option, send us all the forms, we work our magic with Pyongyang and let you know when your visa is ready in the relevant embassy. And you can only do this if you have a DPRK Embassy in your home country, so Australians and Canadians for example, you'll have to wait until Beijing.
---
You'll be spoilt for choices at the various DPRK tours YPT offer.
From budget to luxury, take a look here!
---
#2 Eritrea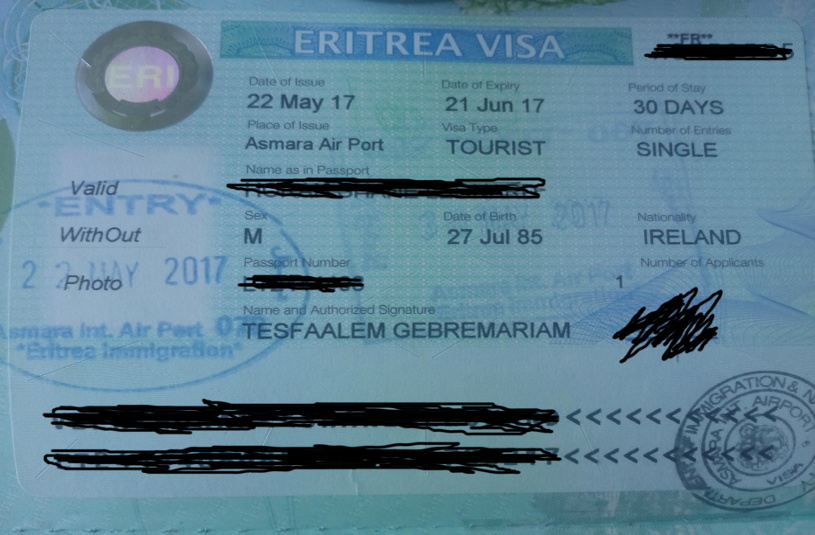 Eritrea, or the 'North Korea of Africa' as it is often referred to, is not an easy visa to get. We need your exact travel plans, passport, form and photo, and then we can arrange it for you. Whether on our tour group or on an independent tour.
However, most people need to get the visa in advance and it must be from your home country, not from a third country. So, if you're from the USA, France, Germany, the UK or Australia, not to mention a number of other European, Asian and African countries, then visa on arrival is not really an option.
Not really an option, but you never know. Eritrea is very much Africa, and things can be done. Fortunately YPT has the contacts and we can pull a number of strings on the odd occasion to get people onto the tour. Just remember, doing it this way can lead to a high heart rate in the week before a tour you booked six months previously, because the Eritreans are not renowned for their speed on these matters.
---
Join us on our Eritrea & Somaliland Tour, combining two off the beaten track places in Africa!
Click here for more information.
---
#1 Turkmenistan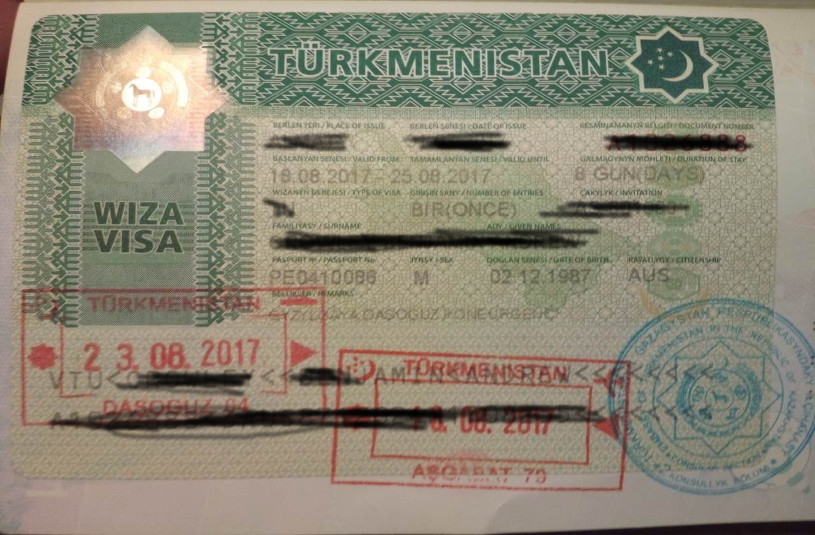 With fewer tourists per year than even the DPRK, Turkmenistan is one place very much difficult to guarantee getting a visa. You'll need us to get you an LOI, or letter of invitation, and when that is secured then the visa is straightforward, even on arrival.
However, the Turkmen visa office is renowned for their strictness. If you have a job in media or local government or are suspected of being able to speak Russian or have a beard, or…well you get the picture. None of these things are exact or consistent, but if you want to join a tour to Turkmenistan it's advisable to book up as early as you can so we have the time to secure your LOI.
And don't fear, our YPT office in Almaty has an awesome track record of getting the LOIs!
---
You can join us on a trip to Turkmenistan on our Turkmenistan Independence Day Tour here!
---
Honorable Mention
Somaliland
If you want to turn up at a closed office in East London, call a guy on a phone to come and give you the visa, then chat with him about going into business importing camels from Australia to Somaliland… then we have arranged this before. We can arrange it again.
About Post Author
.