With North Korea exporting more than $50 million dollars of seafood this July and new sanctions clamping down on seafood exports along with iron and lead, some of the best meals you're likely to have while travelling in the DPRK can be found along the East and West coasts of the country.
---
Here are some of our favourite aquatic delights, all locally farmed or caught along North Korea's coastlines and port cities.
---
1. Clam BBQ on the beach at Majon Resort, Hamhung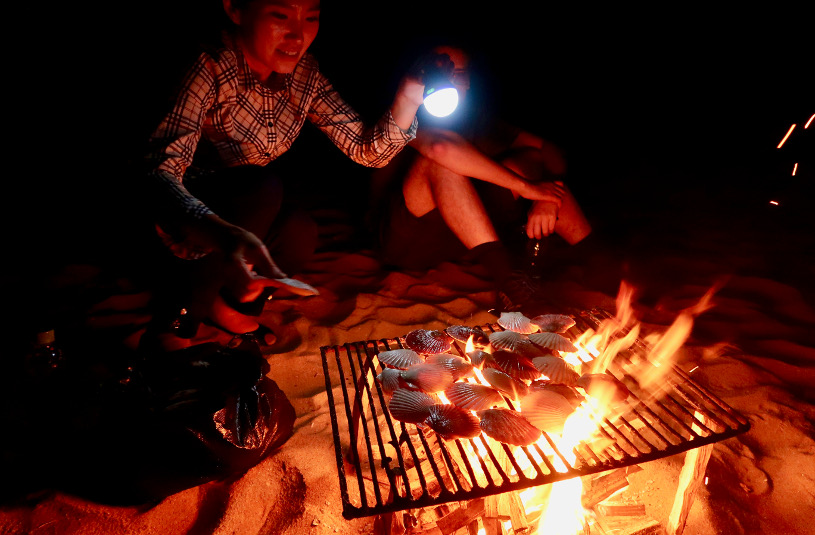 Those travelling to Hamhung (the second largest city in North Korea) located on the east coast of the DPRK will likely stay at the Majon Bathing Resort, located right on the beach of the Korea East Sea. Be sure to order a few kilos of locally farmed clams and head to the beach for a BBQ of some of the freshest clams this side of the DMZ. Best served with a spicy, chilli-infused vinegar dressing.
2. Gongmiri sashimi on the pier in Wonsan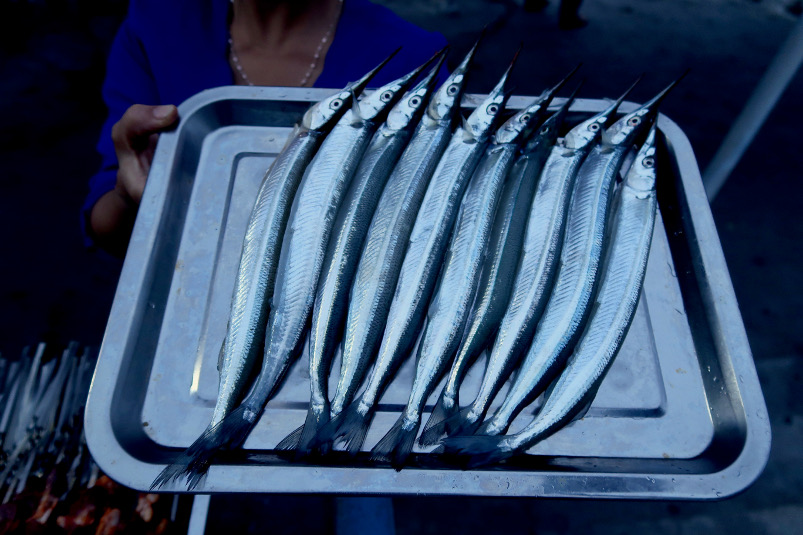 After checking into the Tongmyong Hotel in Wonsan, head down to the local pier right next door for an evening stroll past local fisherman and seafood stalls set up along the way. An essential purchase is a freshly caught silverfish locally referred to as 'dongmiri.' They prepare these shimmering little silver guys are expertly into deliciously fresh sashimi, eaten with a spicy chilli sauce. Perfection.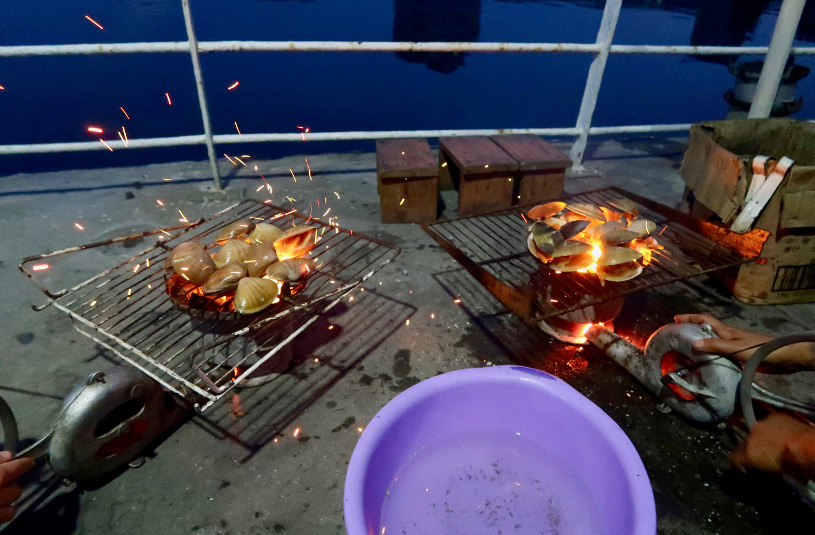 And if you haven't got your clam fill, while you're on the pier hit up some of the locally farmed clams and watch the sunset go down over the East Sea. This writer especially appreciates the hand-powered "wind blowing" devices used to fan the flames of the BBQ's flames as pictured above.
3. Local seafood restaurants in Wonsan
Wonsan is dotted with countless seafood restaurants around the main port area of the city. YPT favourite – the originally titled "Wonsan Seafood Restaurant" is just a short walk from the Tongmyong Hotel, famous for its fish and chips – DPRK style.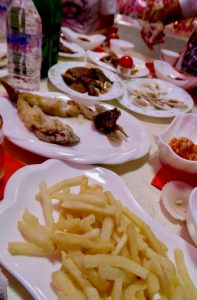 "Famous for its fish and chips, DPRK style"
Fillet of catfish, a succulent white fish lightly battered. Pro tip: the entire deep fried head can be eaten.
A whole pan-fried local fish with flavours reminiscent of snapper. Baked in a ginger and soy broth. The perfect mix of umami savoury flavours.
Brits and Australians alike, rejoice! Fish and chips DPRK style, with surprisingly excellent chips – crisp on the outside and fluffy in the middle.
---
Interested in trying out these delights and heading down to the east coast yourself?
Check out our various tours here!
About Post Author
.