Apologies to non-football fans amongst our Pioneers (we have heard these do exist), and commiserations to our DPR Korean, Italian, Dutch, Chilean, Irish, Scottish, Welsh, Kiwi and soccer-loving American Pioneers, amongst others of course, but here is the official YPT guide to the FIFA World Cup in Russia.
Our official YPT World Cup wallchart may be in the pipeline!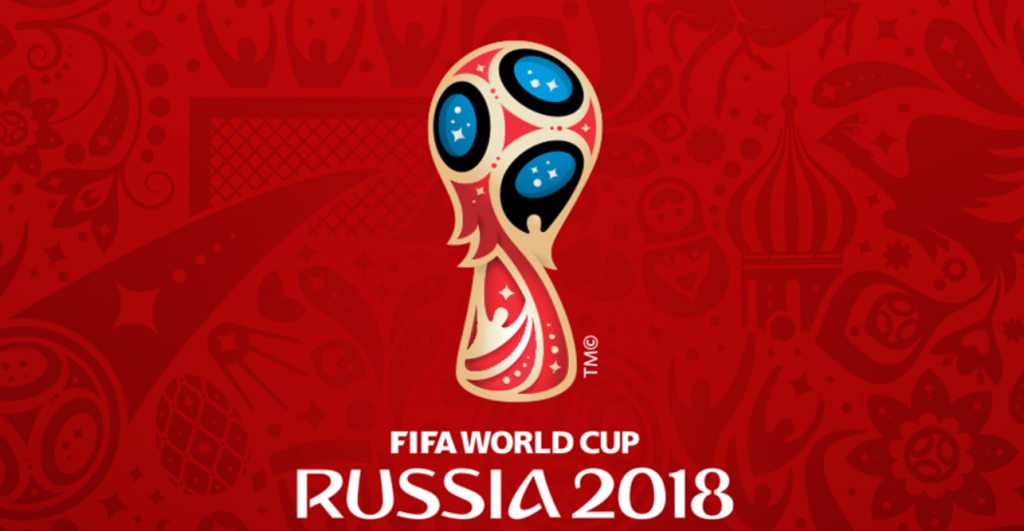 ---
GROUP A – Russia, Saudi Arabia, Egypt, Uruguay
You've got to want the hosts to do well yeah? Well, we all know FIFA is as clean as a whistle, and in our current novichok days, this might not be the case wth Russia. It's good to see the Saudi's again, who are generally good for a hiding, and Uruguay we can only really think of Luis Suarez's infamous Mike Tyson impression. So, we plump for the Mohamed Salah led Egypt.
GROUP B – Portugal, Spain, Morocco and the Islamic Republic of Iran
Morocco is definitely more of a YPT destination than Portugal or Spain, though we are more of an Andres Iniesta company than a Cristiano Ronaldo one it has to be said. But, of course our main hopes lie with Iran, a country that we know and love. We're just sad the United States didn't qualify and land in Group B to relive a bit of France 1998.
GROUP C – France, Australia, Peru, Denmark
This is a tough one for us, we just don't like favourites, sorry France, and there's never going to be a YPT tour to Denmark. Australia should get an honourable mention as the country which has given YPT half of our staff, but there's only one country with a Maoist history here that might tempt us to support them, Peru!
GROUP D – Argentina, Iceland, Croatia, Nigeria
Argentina is a great country, though at the moment has only served YPT well as a starting point for a trip to Antarctica. The Scots amongst us have a definite soft spot for Iceland after deposing England in the European Championships, lol. Nigeria has promise, but they're no Equatorial Guinea. So we're going to plump for Croatia, one of the most beautiful parts of the Balkans, and a country that has given us some great World Cup memories!
GROUP E – Brazil, Switzerland, Costa Rica, Serbia
We all remember where we were when Brazil were knocked out of the last World Cup eh? Possibly. The best thing Switzerland has given us that we can think of is Kim Jong Un. Costa Rica, er, we'll never forgive you for 1990. So we've got to go Balkan again with Serbia, our Eurasian country of choice.
GROUP F – Germany, Mexico, Sweden, Korean Republic
You just can't support Germany if you're not from Germany, and Scandinavia is just not for us (can you imagine a YPT Scandinavian budget tour?). So, should we? Can we? Yes we can, sorry Mexico, but the Korean Republic, during this new era of hopes of unification, you're the one for us!
GROUP G – Belgium, Panama, Tunisia, England
If England had taken Jonjo Shelvey to the World Cup we might have been tempted to support them. That is a joke by the way, although a post-Brexit apocalypse tour of burnt out buildings and colonial history could tempt us. Tunisia, we can't think of anything bad to say about you, but nothing that good either, and Belgium we can't think of anything to say at all. So, by process of elimination our choice is World Cup newbies Panama!
GROUP H – Poland, Senegal, Colombia, Japan
We should of course stand in Solidarity with Poland, but we'll probably only do that if you end up playing Russia or Germany. Japan has potential for something, but we're not sure what it is, Senegal we will definitely get behind you, but the true YPT flag here is our new favourite country, a true Pioneers delight with its history of guerrilla war and Narcos, great food, great people, and the birthplace of Carlos Valderrama, we're with you Colombia!
But as we all know football's not about politics or history anyway, and it's not really about discovering cool tourist destinations, so wherever you're from and whoever you support, have a good World Cup in 2018!
---
Join YPT at Pyongyang Football Academy during our Liberation Day & Summer Tour, experience losing heavily to a match against local students, and see the stars of the 2034 Unified Korea World Cup in the making!
About Post Author
.