The partnership between Young Pioneer Tours and Angkor City Football Club (ACFC) has been renewed with YPT again featuring on their shirts, as well as being the official travel agency of the club.
The enewla of the partnership comes in time for the start of the 2023-24 Cambodian Premier Legate Two season,, and will see the logo appear on the back of the ACFC shirt.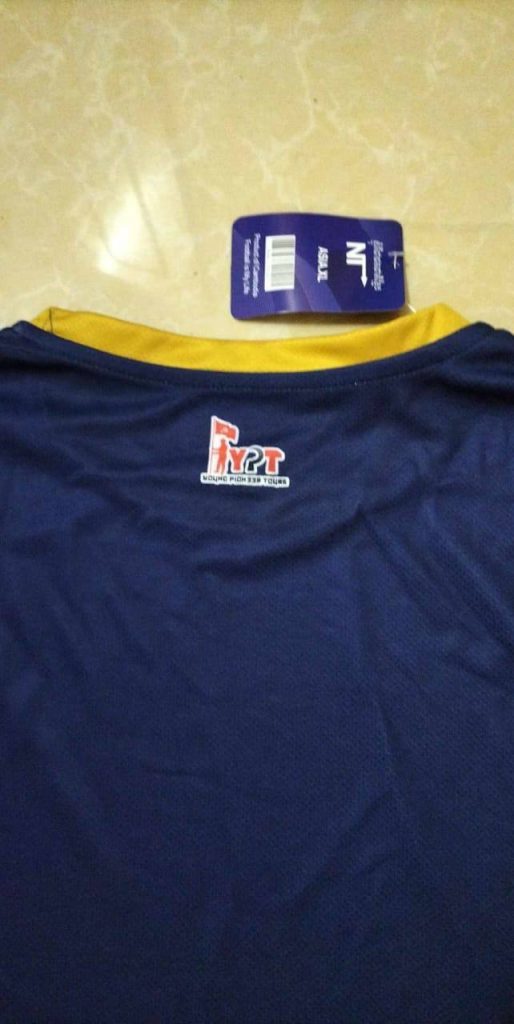 What the Angkor City FC?
Originally formed as Next Step FC by Charlie Pomroy as an academy, before he led them to professionalism in the first year of the revamped Cambodian Premier League.
During this time he also befriended YPT founder, Gareth Johnson, so the stage was set for collaboration. Last year this involved sponsoring and appearing on the shirts, as well as the billboards of the Hanuman Stadium, but also with Gareth becoming and owner of the club.
Since then Gareth has been named as Director of Football, while the club has rebranded as Angkor City FC as part of bigger plans to get promoted to the top-tier of the Khmer soccer pyramid.
To read about watching football in Cambodia click here.
How do I follow Angkor City FC?
There are a number of ways you can follow YPT's favorite club, online via official sports partners BPVE, through their Facebook, or if you live in Cambodia by watching them at Svay Them, their home in Siem Reap.
And of course as YPT have down with other clubs we have sponsored, we ill do the odd report if things go well….
And last, but of course by no means least how the heck do you get an Angkor City FC football shirt? Well they are currently working on an e-commerce solution for this, while us at YPT are not only looking to sell the shirts on our own e-commerce platform, but will also be giving some away as part of a yet to be constructed competition!
For now though, simply watch this space….
About Post Author
.