Iraqi Airways Introduction
Iraqi Airways is the national airline of the Republic of Iraq and was founded in 1945 making it the second oldest airline in the Middle East – the oldest being Egypt Air. Iraqi Airways operates domestic and international routes from its headquarters at Baghdad International Airport.
The airline operates five domestic – most commonly Erbil in and Basra, and ten different international routes in Africa, Asia and Europe since having resumed operations after the Iraq War in 2003. The most common international routes are Sweden, Bahrain, Qatar, Saudi Arabia and Pakistan.
Iraqi Airways is considered one of the safest in the Middle East as it has had no accidents and incidences for over 35 years.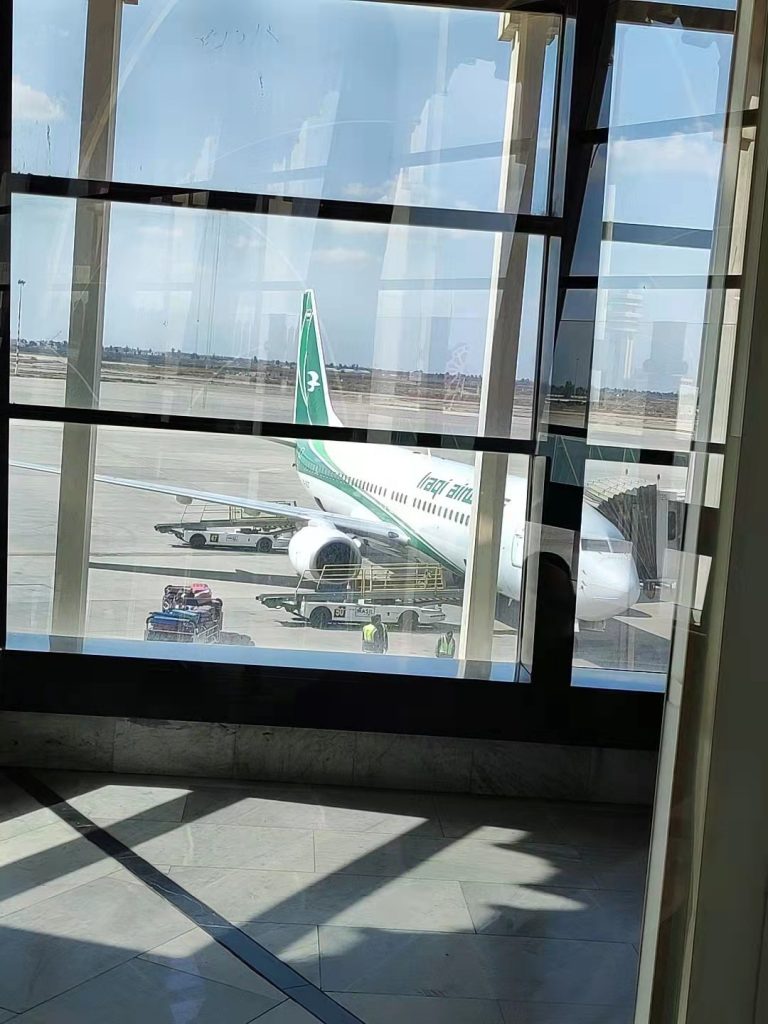 Boarding Iraqi Airways at Baghdad International Airport
On our Iraq Combo tours we include the Baghdad to Erbil Iraqi Airways domestic flight into our tour cost and to make the journey a lot more convenient and comfortable for YPT travelers. Baghdad International Airport, formally known as Saddam International Airport which was built and named after, you guessed it, the former leader of Iraq Saddam Hussein. The airport is well up to international standards, with all customer service and check-in staff speaking English.
Before arriving at the airport and going through the airport you will pass many security checks of your luggage and yourself. Once inside the terminal inside the waiting lounge there are two cafes serving coffee, snacks and meals. You have a clear view from the seating of the airport's runway and tarmac. Fantastic for aviation enthusiasts. As of writing this article COVID regulations have eased tremendously in Iraq so it is not required to wear a mask inside the terminal or on your flight.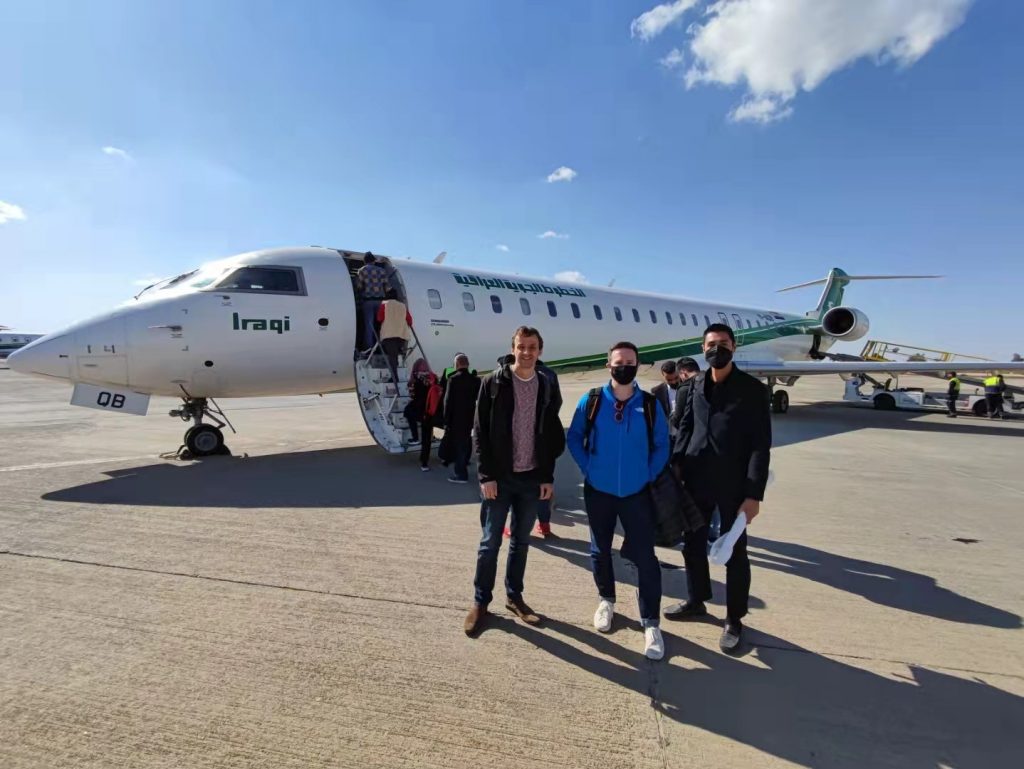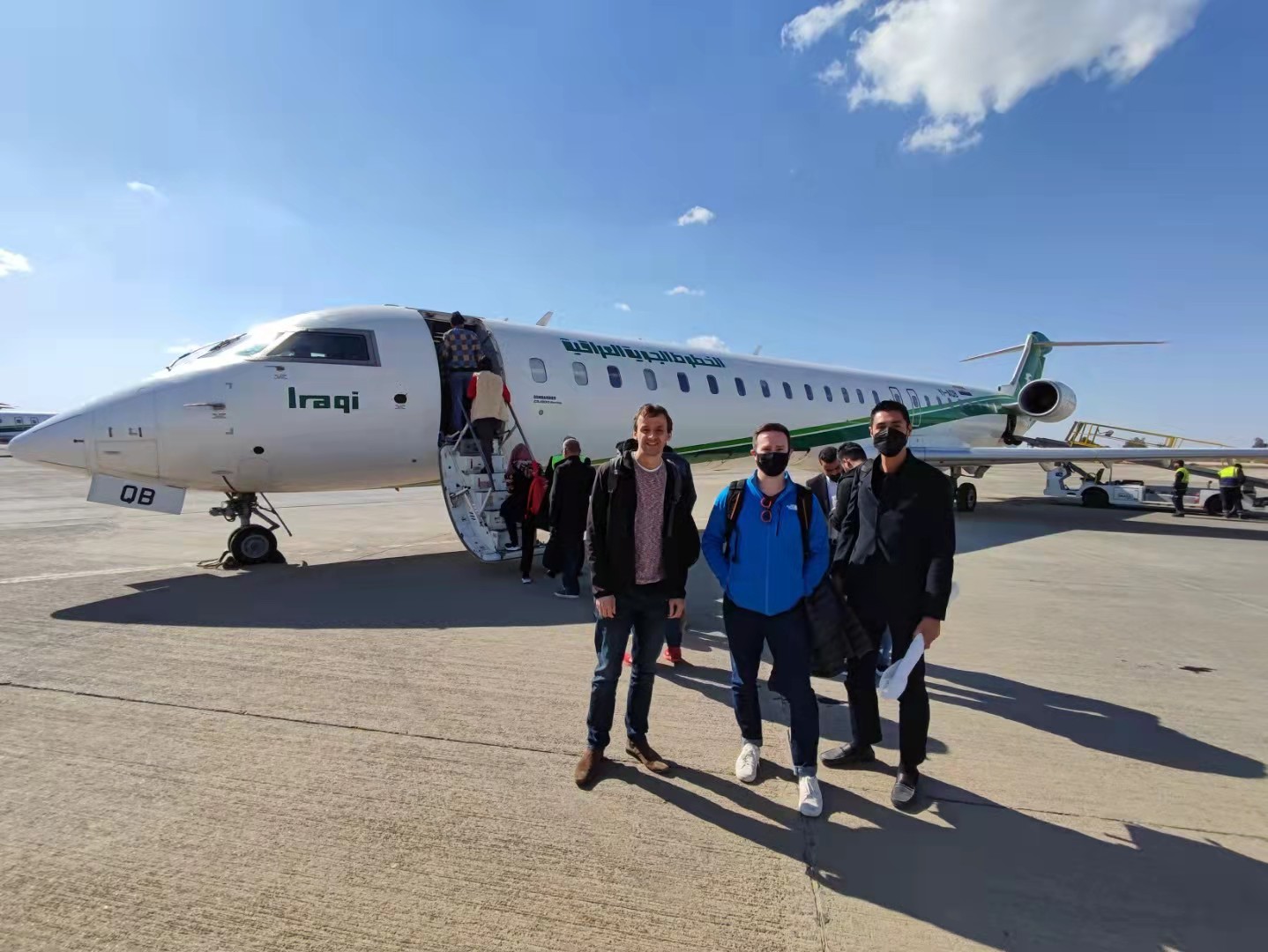 Flying with Iraqi Airways
Flying with Iraqi Airways is quite a special treat. The cabin crew are very polite, professional and all speak English very well. Their fleet are kept in very good condition, and not as aged as what I've experienced on North Korea's Air Koryo.
You'll most likely sit next to a very curious local who'll ask you about your visit in Iraq and what your impressions are of their country. During take from Baghdad and landing in Ebril you'll have a great view of what Iraq has to offer. You'll also notice the vast differences when it comes to Iraq's terrain. Baghdad being very flat and covered in sand, whilst Erbil is green and surrounded by mountains.
Also flying between the two cities you'll avoid the tedious checkpoint that happens when you formally exit Southern Iraq and enter the Autonomous Region of Kurdistan. Flying makes it much easier. You are also not required to reapply for your Iraq visa as the one issued to you on arrival in Baghdad can be used in Kurdistan.
The meal served onboard for our one-hour domestic flight was a delicious chicken wrap, with cake, water and orange juice. Although Iraq has quite an open approach for purchasing and drinking alcohol in the country – alcohol is not served on their flights.
Purchasing tickets for domestic flights with Iraqi Airways can only be done within the country. If you need tickets purchased contact us and we can secure your tickets for you.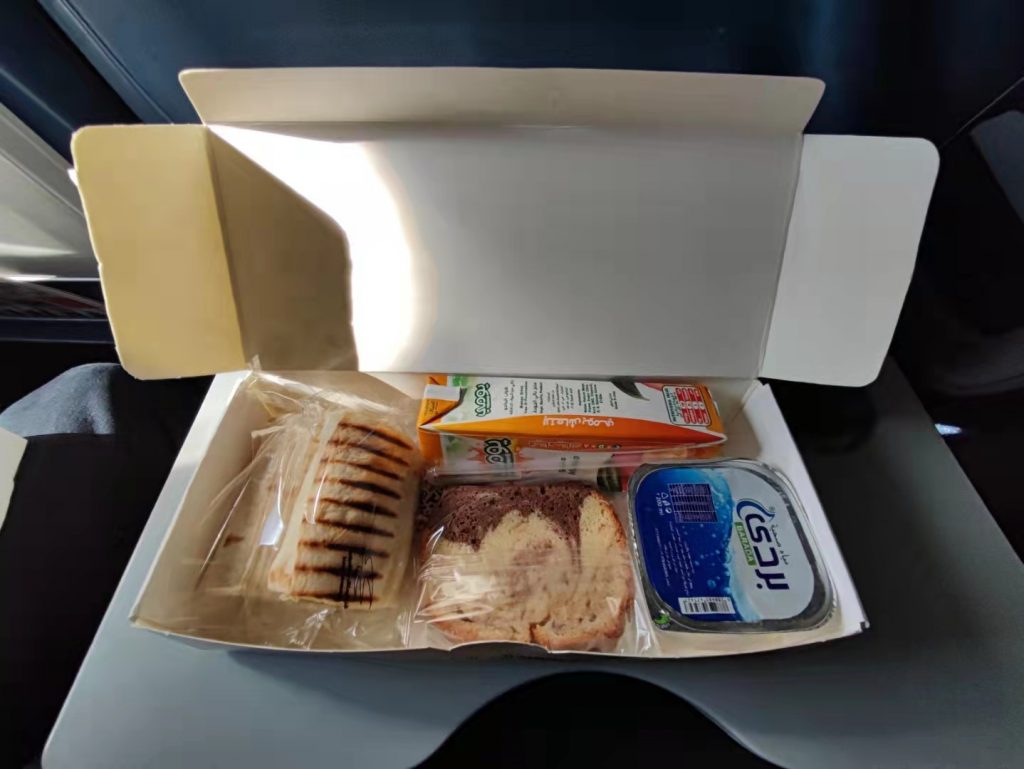 Iraqi Airways Fleet
The airline currently has the following jets within their fleet. In 2015 Iraqi Airways received a massive loan of around 2 billion USD to expand their fleet with an addition of 40 modern aircraft type Boeing 777 and Boeing 787 Dreamliner.
Airbus A220-300 – 2
Airbus A320-200 – 3
Airbus A321-200 – 2
Airbus A330-200 – 1
Boeing 737-800 – 14
Boeing 747-400 – 2
Boeing 777-200LR – 1
Bombardier CRJ-900LR – 6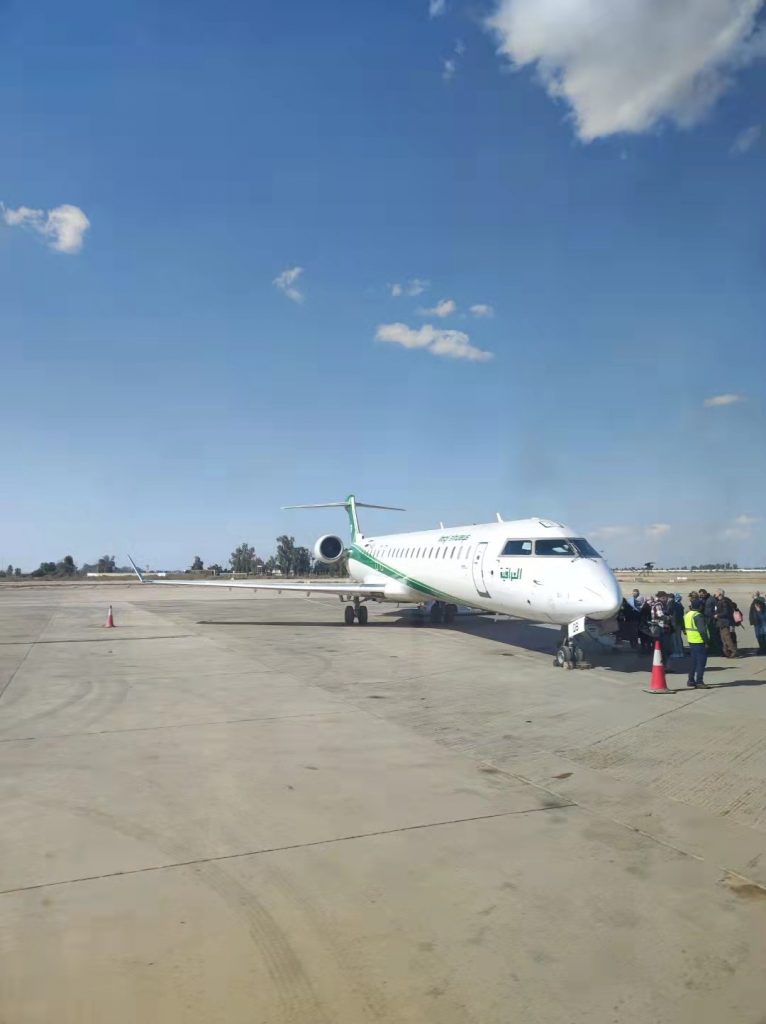 To summarise the above, I highly recommend flying with Iraqi Airways to experience the best of what Iraq has to offer for its limited tourists that do take time to visit their country.
About Post Author
.