Mass Games Introduction
The Mass Games made a spectacular return in 2019 but you may be asking yourself what is the Mass Games? The Mass Games is not actually based on any games or competitions, it's a performance which includes over 100,000 performers in a 90 minute display of gymnastics, dance, acrobatics, and dramatic performances.
Together with live music, lasers, fireworks, lighting effects, and drones, this all comes together wrapped in a highly politicised and synchronised package. The Mass Games also features the 'largest picture in the world' – a giant mosaic of 18,000 students each holding a book whose pages links with their neighbours' to make up one gigantic scene based on socialist ideology.
One of the true wonders of the world and indeed one of the best performances on earth – this is something that everyone upon everyone needs to see at least once in their lifetime.
Table of Contents
Arirang Mass Games
The Arirang Mass Games was first held in 2002 and continued each year except for 2006 with the last performance taking place in 2013. After a five year hiatus, in 2018 it made a surprising come back but under the new title of "The Glorious Country" with new performances including drones, high flying acrobats, lasers and LED body suits for glow in the dark performances. The Mass Games returned again in 2019 with the title of "The Land of the People".
The Mass Games performance of 2020 during the COVID pandemic took place for the 75th Anniversary of Party Foundation Day on the 10th October under the title of "Great Leadership". This was the last performance to date and came after the country had closed its doors due to the Pandemic.
Mass Games 2023 – 2024
The Games were expected to make a return for 2022 and 2023 which would have been included in our group tours from August to October.
2023 also marks the 70th Anniversary of Victory Day held on the 27th of July which is one of the most important holidays for the North Koreans and will highly likely include a Mass Games performance.
Whether there will be a performance for this date has yet to be announced, but one might at least expect a Military Parade.
Sadly and quite obviously Covid-19 has put a dent in this happening. Yet anyway…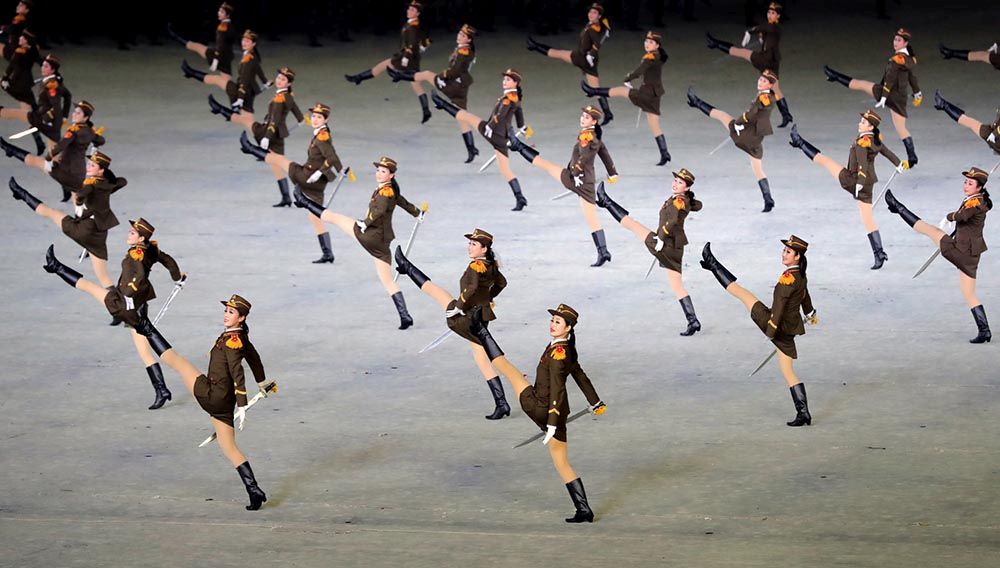 How to watch the Mass Games?
To spectate the Mass Games simply contact us to secure your spot on our group tour, or private tour to Pyongyang. During your booking your expert guides will confirm which class ticket you prefer so we may reserve your seats on your behalf. Tickets are purchased during your North Korea tour with cash only (EUR or Chinese Yuan).
How Much Do Mass Game tickets cost?
Third Class – €100 / 800RMB
Second Class – €300 / 2,300RMB
First Class – €500 / 3,800RMB
VIP Class – €800 / 6,000RMB
Note – These were the last prices as advertised, although they will likely change before the next incarnation of the event.
The seating arrangement for the Mass Games is arranged into four separate sections. The entry level being third class, which is what we most recommend at YPT as the view from your seat holds up very well. Second class and first class bring you slightly closer to the front with a more centralised seating location. For VIP tickets you will receive your own table located in front of the audiences. Photography and videography is permitted.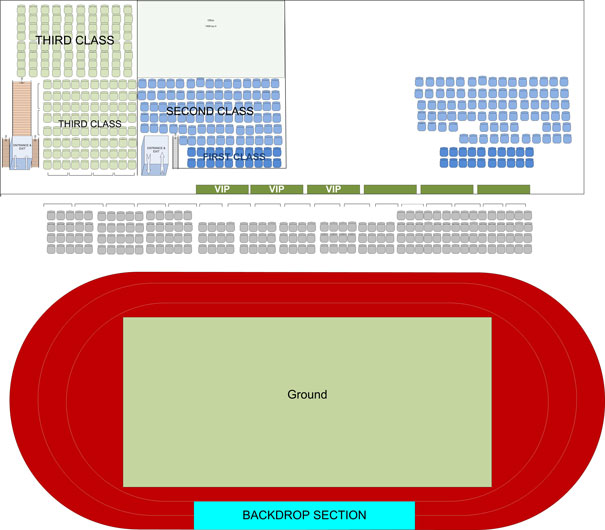 Mass Games History
The Mass Games origins come from the Soviet era back when the Russians felt that the Olympic games were too "capitalist" and the Soviets could have their own purer version of the Olympics. In 1928 it was first titled Spartakiad, named after the rebel slave Spartacus.
Between 1928 and 1937, ten Spartakiad events were held before World War II shook the world and they were postponed due to war. One of the major parts of the Spartakiad events was the mass dancing and gymnastics theme which would carry on across the socialist lines.
After WWII, whilst many countries were rebuilding their governments under the communist flag, one of the benefits of becoming socialist was to host your own impressive Spartakiad. There are some great clips of the games happening in Albania under Hoxha, and Romania under Ceausescu.
China kind of did its own thing and there is nothing of note, or comparable from the Peoples Republic, at least that we ourselves know of, Cultural Revolution notwithstanding.
After the DPRK was founded in 1948, the North also engaged in Spartakiad-type events before putting their own spin on things in 1961 calling it "The Era of the Workers' Party". It wasn't until 1971 where the Mass Games Production Company was formed to establish a special school where students could learn gymnastics as an elective subject.
The Mass Games was an important tool of Pyongyang's foreign policy and diplomatic efforts with countries during the Cold War era. During the mid 1970s North Korean Mass Games instructors were sent to Somalia, Uganda, Burundi, Rwanda, Guinea, Togo, Madagascar in Africa as well as to Guyana in Latin America to train their students for mass gymnastic performance with a North Korea undertone.
Throughout the 1980s North Korea were able to expand their influence to Zimbabwe, Burkina Faso, Ghana, Zambia, Namibia, and Nigeria in 1996. This has though lessened somewhat in the modern-era, but many of these countries are still close in many ways to the DPRK
Back in North Korea's home turf, Pyongyang they have created over 100 variations since the first Mass Games performance under different titles, until 2002 when the most famous Mass Games were named Arirang. Arirang itself was thus often used interchangeably with the games, when in fact it was merely a theme. And this now takes us to the present time.
Are there Mass Games in 2024?
They are though and as mentioned are not just for tourists, but simply a welcome extra event we can see. Therefore they can happen regardless of if the country is open. Sadly Covid means the country is closed and also unlikely to bring back the games anytime soon.
We are though confident the country will reopen in time for 2024, with China having already started the process of letting back in foreigners to the country. Again and as with everything North Korea keep following us for updates on when it will indeed open again.
Reserve your spot on tour with us to visit the most unique country in the world as well as the incredible Mass Games!
About Post Author
.