Chernobyl, most infamously known for the catastrophic nuclear disaster that almost wiped out Europe, occurred in Northern Ukraine and it's most associated with the nearby town of Pripyat, which was built for power plant workers and their families but evacuated and left as a ghost town due to the radioactive fallout. However, a country that is rarely mentioned when discussing the disaster is the Republic of Belarus north of Ukraine, which today shares an exclusion zone lesser known than the Ukrainian zone, but just as eerie.
What is the Exclusion Zone in Belarus?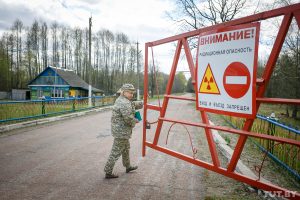 On the night of the Chernobyl disaster, the wind was blowing north and carried huge amounts of radioactive fallout into Belarus. 70% of the radioactive particles emitted by the plant during the accident ended up in Belarus, contaminating almost a quarter of the country's territory, and the consequences were just as brutal as in Ukraine and other countries. Birth defects, skyrocketing cancer rates and other radiation linked horrors affected Belarus as profoundly as any other country.
The fallout in Belarus was so bad that between 1985 and 2000, life expectancy in the Belarussian region of Gomel, a heavily affected area, dropped by five years. As a result, in the early years of Belarussian independence, the government invested over 20% of the national budget to tackle the problems left after the disaster.
Where is the Belarus Exclusion Zone?
Today, Belarus has far more territory classed as a 'dead zone' as a result of the Chernobyl catastrophe than Ukraine does. The country has two exclusion zones: one in the south near the Ukrainian border, and one in the east near the Russian border. Here is a map, kindly created by a team of urban explorers from the Netherlands called 'Exploring the Unbeaten Path'. This details the 'dead zones' of southern Belarus and northern Ukraine.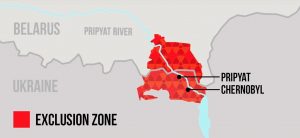 How to visit the Chernobyl Exclusion Zone in Belarus?
Until this year, the Belarus Exclusion zone was completely sealed off for tourists. But now, due to a drop in radiation and the success of allowing research trips into their exclusion zone, Belarus has decided to open it for highly regulated tours for approved tour providers. YPT has gained clearance and can now bring groups inside the dead zone. Contact us for more information if you wish to join a tour to the zone with us!
About Post Author
.